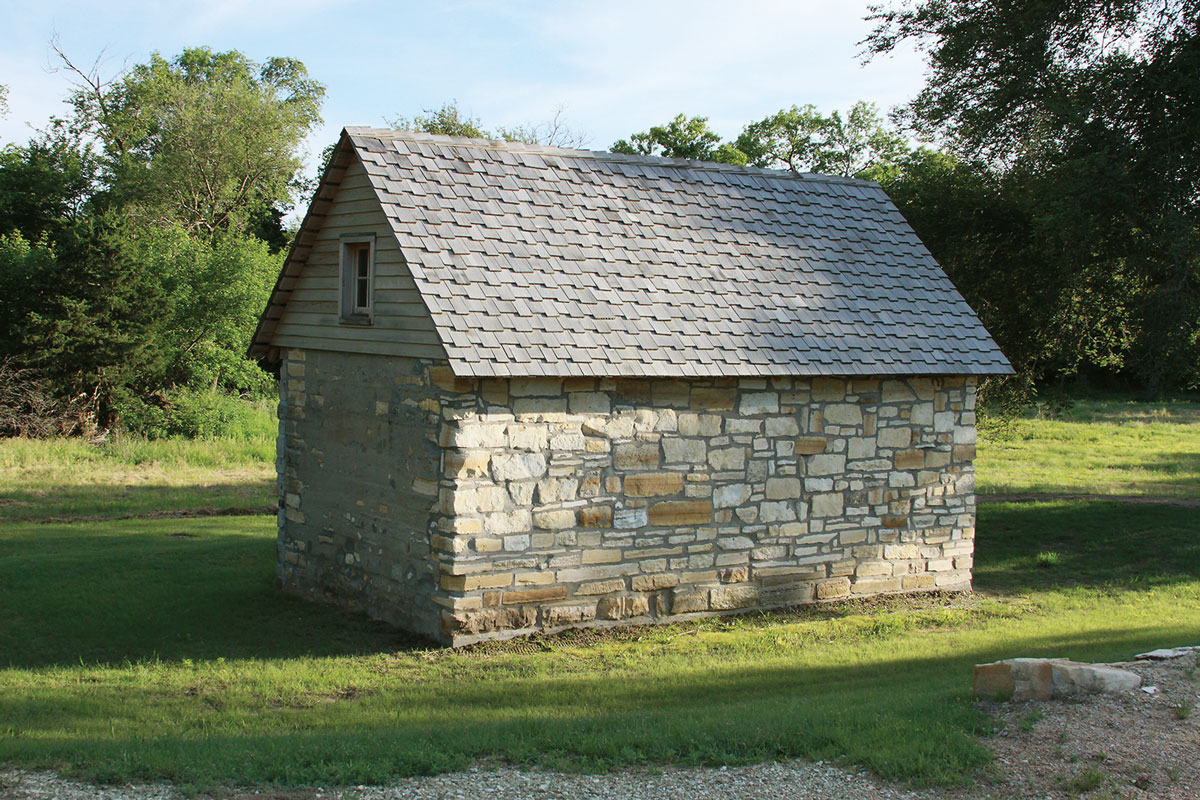 Dr. Brewster M. Higley had some troubles when he homesteaded in north central Kansas in 1872. There was "a little problem with the bottle," and he'd already gone through four wives. But he had no trouble voicing the nirvana he found on his farm along West Beaver Creek in Smith County.
As he sat on the bank one day, he penned a poem titled "My Western Home" to mark his contentment: "Oh give me a home, where the buffalo roam…"
It's a safe bet that every reader can finish that poem, these 148 years later, as it's embedded in American West-ern folklore—and has been named one of the top 100 Western songs of all time.
There's no better place to sing the song than the one-room cabin that Dr. Higley and his friends built shortly after the poem was penned.
"If you visit and sit outside the cabin with no one around, you can feel what he's saying," notes El Dean Holthus, whose late aunt and uncle saved the cabin from ruin, and now invites visitors to experience the restored home of "Home on the Range."
History tells us that Dr. Higley gave his poem to a friend, Don Kelly, who was a member of a family band, and he set it to music. And the words sound sweeter than ever to a nation that is struggling with division: "Where seldom is heard, a discouraging word…"
Holthus says the original cabin was probably a dugout with three sides in limestone and a log front. But over the years, the dirt fell away. He says Dr. Higley and his fifth wife lived in the cabin until 1885, and then others moved in until the turn of the century. Then it became a chicken coop, and that's what it was when his Uncle Pete and Aunt Ellen Rust bought the land.
He remembers that someone once offered them a nifty price if they'd sell the decrepit cabin so it could be moved to a tourist spot. They refused and instead worked to have it restored. In 1947, the Kansas Legislature made "Home on the Range" the state song, and in 1954, the state did a renovation on the cabin that took some big liberties. Those were corrected in 2013 during a complete restoration.
Holthus says it's believed this is probably the only limestone log cabin in the entire country that is still on its original site.
The cabin is privately owned and managed by the People's Heartland Foundation. Holthus says the foundation is developing trails and informational memorials so visitors can learn more about Kansas Territory.
And he thinks visitors today might be seeking the same solitude Dr. Higley found. "I think he wanted to get away," he says. "It's a peaceful place."