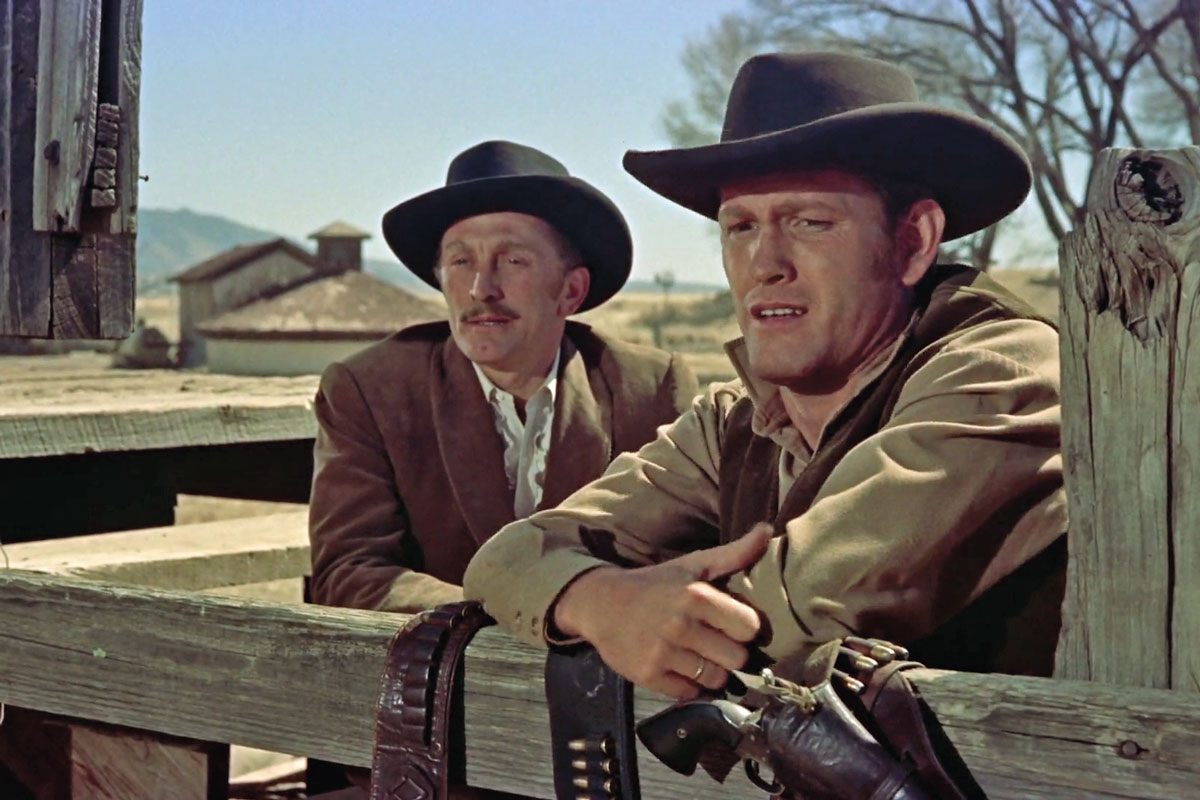 The Sons of Katie Elder, Gunfight at the O.K. Corral, Giant. With such an extensive resume of classic Westerns, it's easy to forget that Earl Holliman is best-known for playing Angie Dickinson's partner on Police Woman. Looking back from age 92 with astonishing recall, he admits, "I can't remember ever wanting to be anything other than an actor. I'd say, 'I'm going to Hollywood and be a movie star.' I just fell in love with what I saw up on the picture-show screen in Texas and Louisiana."
During World War II, Earl enlisted, then was sent back to high school when the Navy learned he was only 15. Earl reenlisted. Stationed in California, he'd visit the Hollywood Canteen, where, he says, "I'd meet stars I'd seen in the movies, and would work with later, like Ida Lupino, Roddy McDowell, Dane Clark." After discharge he worked at various jobs and attended Pasadena Playhouse on the G.I. Bill.
Holliman had his first solid Western role in 1953 as one of Spencer Tracy's sons—along with Richard Widmark and Hugh O'Brian, all teaming against "half-breed" brother Robert Wagner—in Broken Lance. "I was a big fan of Spencer Tracy and [his longtime love] Katharine Hepburn. He was very kind to me."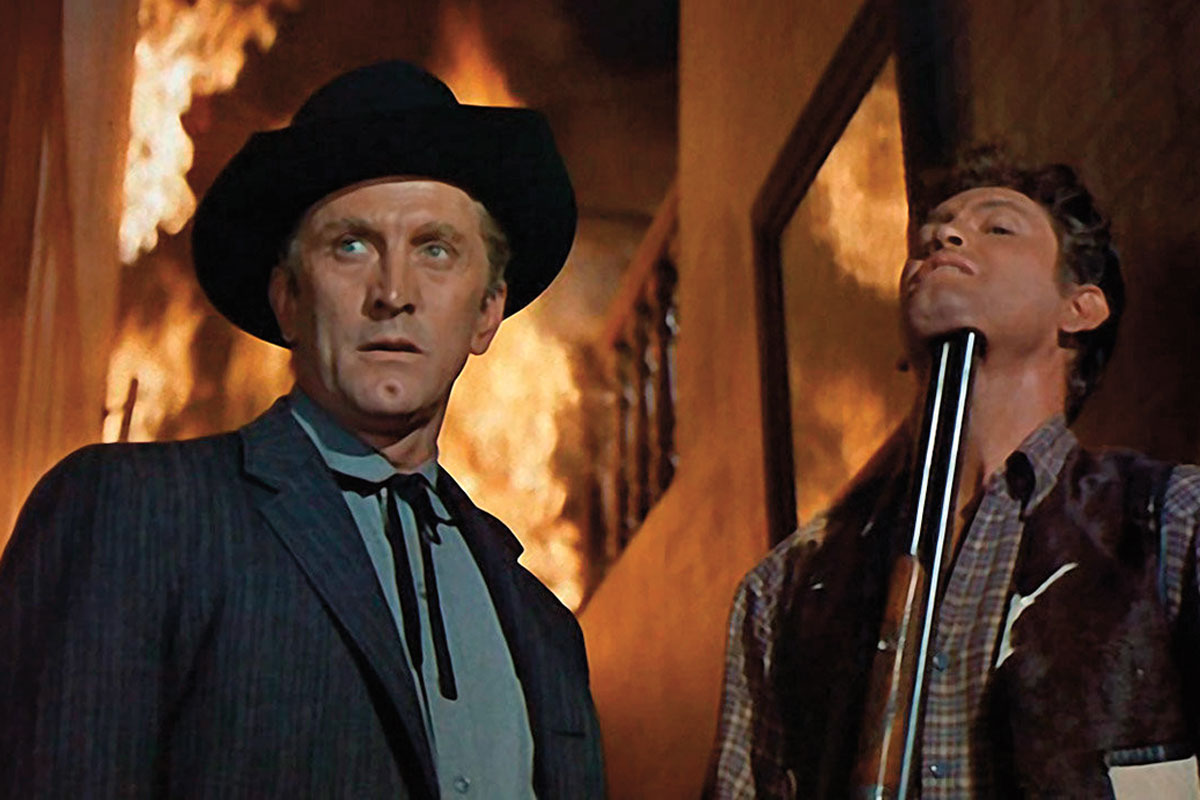 In The Burning Hills, Holliman was the bad guy, opposite Natalie Wood and Tab Hunter, and Stuart Heisler directed a thrilling, no-holds-barred brawl between Holliman and Hunter. Surprisingly, it was physically tougher to work with Wood because, "nobody ever told her how you pull your punches. In the first scene, I come onto her, and she hit me so hard on the side of my head, I really saw stars. And we had to do it twice!"
Shane director George Stevens was making his epic film Giant, and watched Broken Lance to check out New Mexico locations. He saw Holliman, and cast him as Bob Dace. "I was so excited because, my God, George Stevens was another one of those icons. I read the book from cover to cover; I closed it with disappointment because Bob Dace is only mentioned twice, once when he's four years old, picking up mountain oysters." Happily, Stevens had built up the role.
Holliman was cast as lawman Charlie Bassett in Gunfight at the O.K. Corral, his first time working with stars Burt Lancaster and Kirk Douglas, and soon would play, "the greatest part I ever had," the kid brother whose sister (Katharine Hepburn) is mesmerized by Burt Lancaster as The Rainmaker. Holliman had to fight for it, because Producer Hal Wallis thought at 27, Holliman was too old, and the New York office was pushing Elvis Presley for the part. On Tracy's recommendation, Hepburn went to bat for him, and while watching a screen test for another character, the playwright N. Richard Nash "pointed his finger to the screen, said, 'That's the boy I wrote it for.'" It was the role he'd win his Golden Globe for.
In Trooper Hook, Barbara Stanwyck was a rescued white captive with a half-Indian child; Joel McCrea was the soldier detailed to return her to her husband; and Holliman was the charming young drifter who becomes their ally. He became great friends with both stars, even though he'd beaten out McCrea's son, Jody, for the part. "Joel and I went to a sneak preview, the titles came on, it said 'Joel McCrea, Barbara Stanwyck, Earl Holliman in Trooper Hook.' I was stunned; it was the first time my name appeared above the title. Joel said, 'Hey, that's good billing!' He hit me so hard with his elbow that he could have knocked me out of my seat."
In Last Train From Gun Hill, Holliman's character rapes and murders an Indian woman, not knowing she's the wife of sheriff Kirk Douglas, who is a close friend of Holliman's father, Anthony Quinn. Kirk, who produced, worried, "'I don't think Earl Holliman is a threat to me.' But he learned." The savage fight between the two in a burning hotel room, with Holliman handcuffed to the bed, is legendary. There's a remarkable scene where Quinn humiliates his son, "and I'm so needy and unloved. It was a whole different side of the character." It wasn't in the original script. "That was added by Kirk, and it was really generous of him."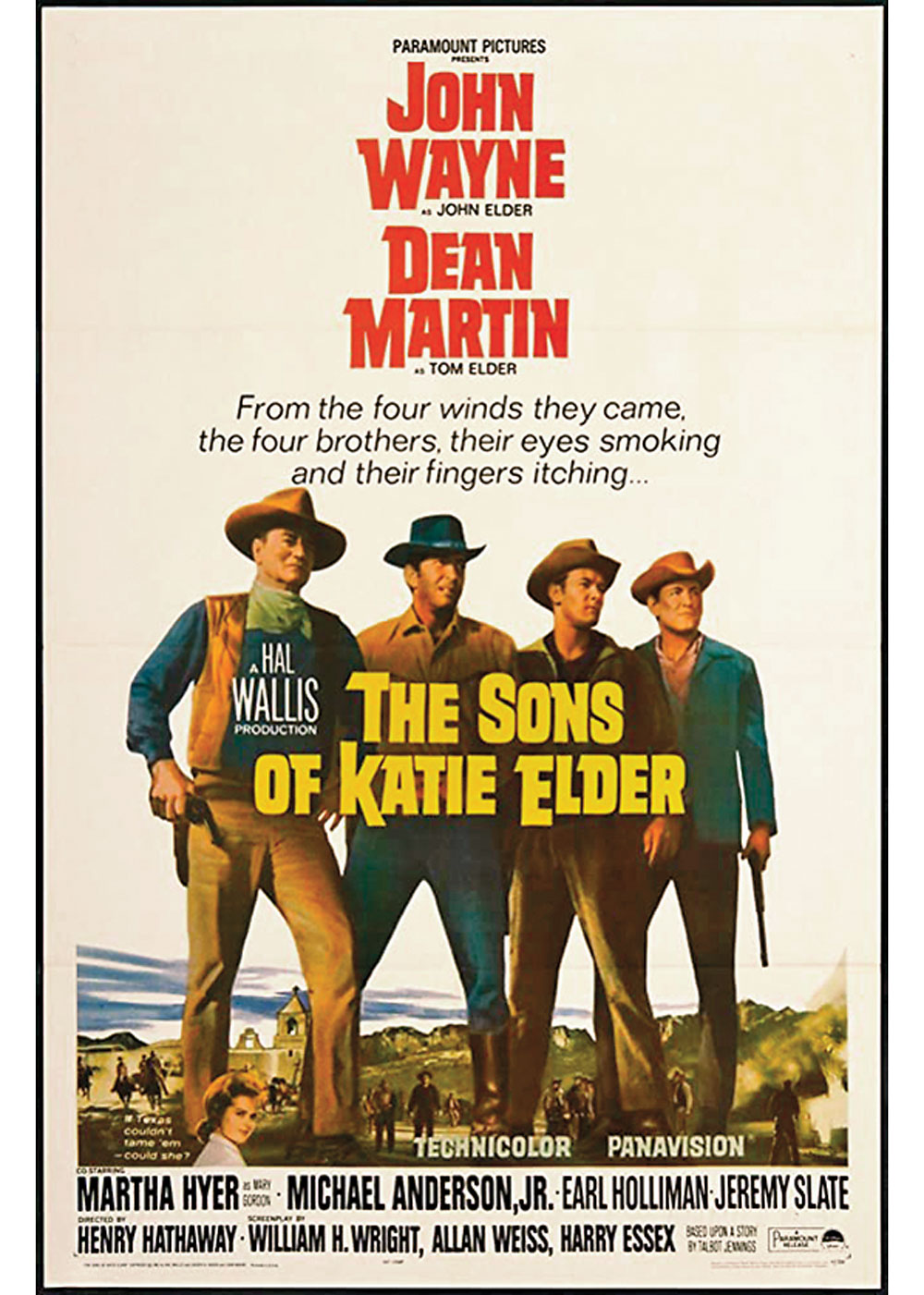 In 1965, Holliman played brother to John Wayne, Dean Martin and Michael Anderson Jr., in The Sons of Katie Elder. "Acting with John Wayne, you would never have known that he'd just come back from having his lung removed, because he gave it his all. He was the same John Wayne that he always was in front of that camera."
At age 15, Holliman hitchhiked to Hollywood. "I went to Grauman's Chinese Theatre, and looked at all the stars on Hollywood Boulevard, The Walk of Fame. In front was Joel McCrea's star, then a space, then Greta Garbo. Now, between them, is Earl Holliman's star. Every time I have a chance, I tell that story. And I say, hang on to your dreams, because they can come true."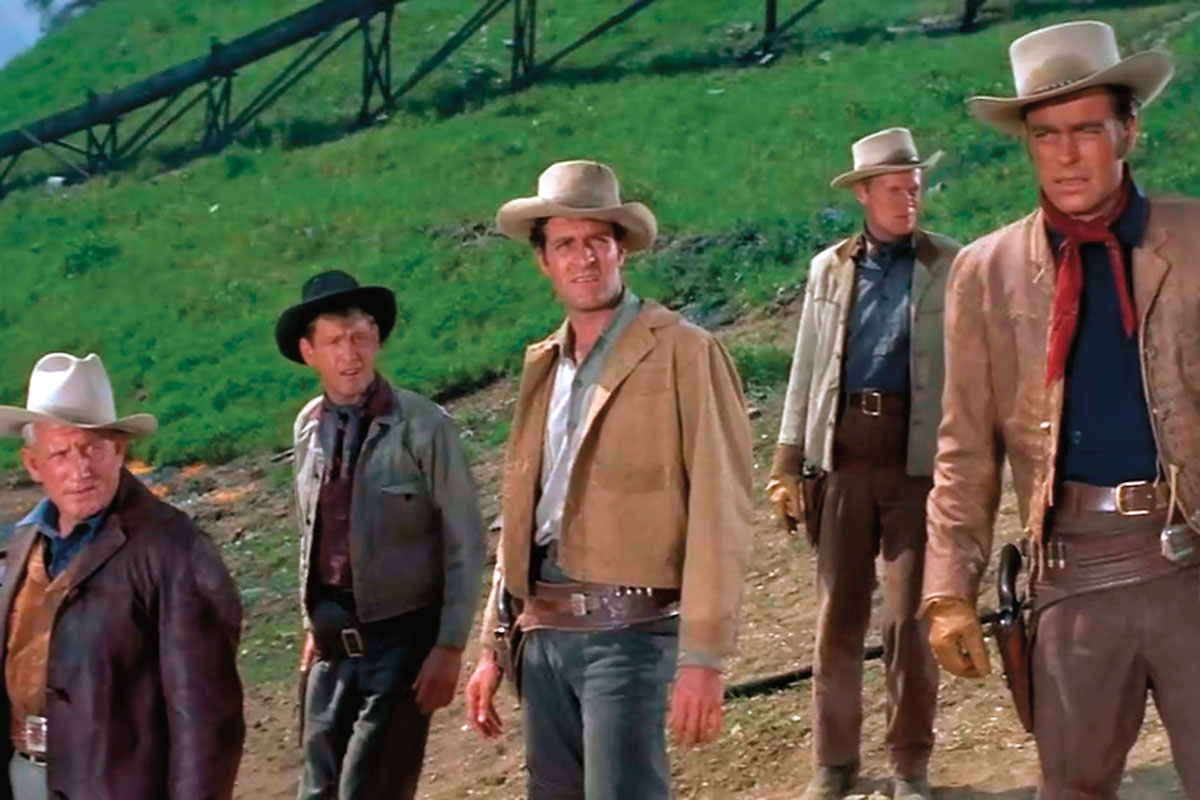 BLU-RAY REVIEW
The Man From the Alamo (1953)/They Came to Cordura (1959)
(Mill Creek Entertainment, Blu-ray, $19.98) Presented together, two disillusioned yet rewarding studies of cowardice and heroism. In They Came to Cordura, Gary Cooper is a disgraced Army major searching battlefields in the wake of Pancho Villa's incursion for Medal of Honor candidates. In The Man From the Alamo, Glenn Ford is forced to escape The Alamo before Santa Anna's final siege, is branded a coward, and must avenge his family's slaughter and lead a wagon train to safety.