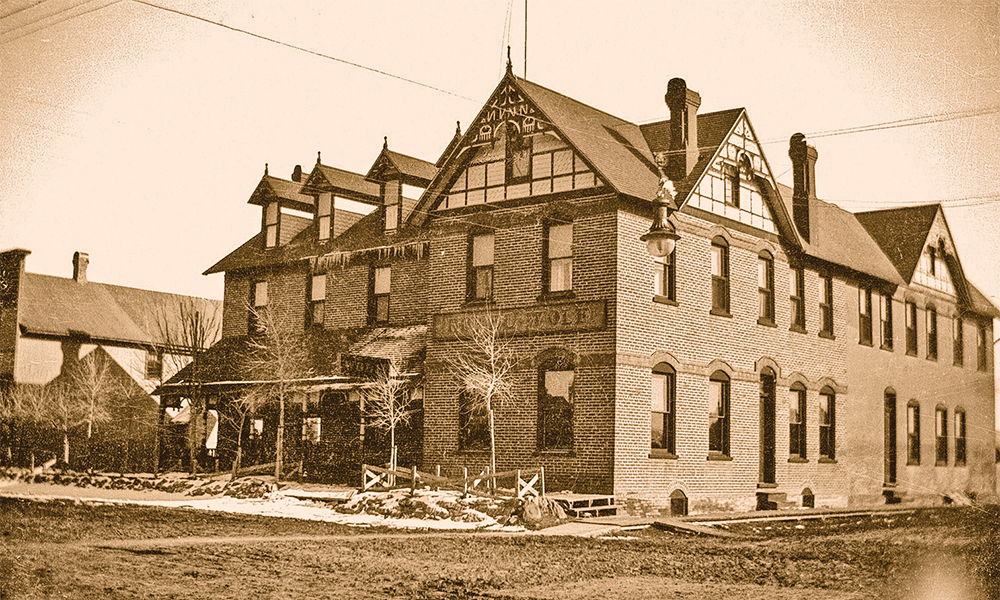 The name Fenimore Chatterton doesn't ring many bells in Western history, but it does around Saratoga, Wyoming. The businessman and politician renamed the town, called Warm Springs until 1884, after an Iroquois Indian word Sarachtoue, which translates to a "place of miraculous water in the rock."
Indians, trappers and mountain men have long been drawn to central Wyoming for its mineral hot springs, and two decades into the 21st century, they're still coming.
At the Saratoga Hot Springs Resort, visitors can sit beneath teepee-covered hot pools to learn if the Indians and trappers were onto something about the healing waters.
If the water doesn't do the trick, the resort's amenities might. These include a restaurant, spa and bar, with overnight stays in a beautiful setting between the Snowy Range and Sierra Madre.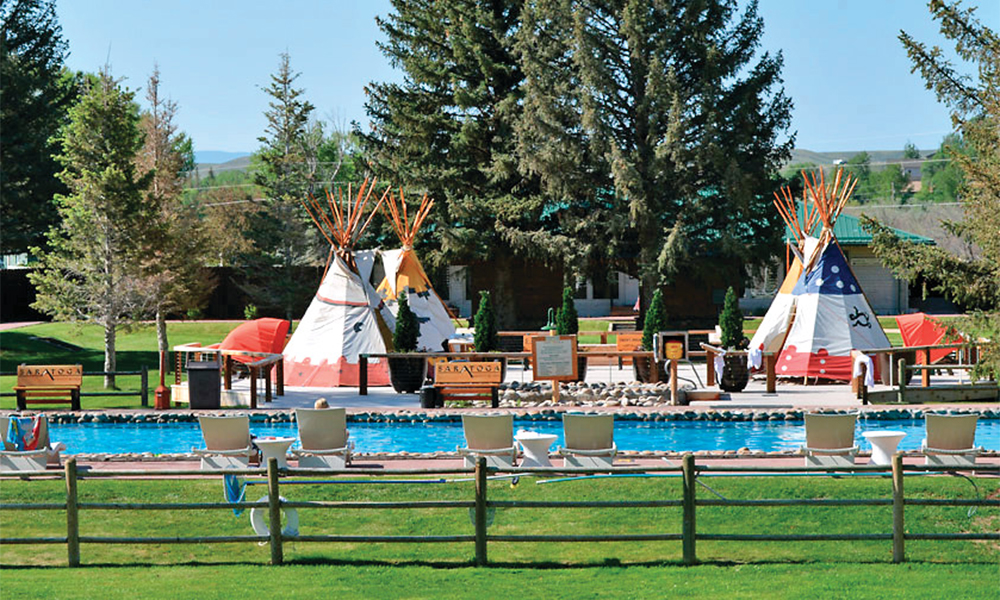 Hobo Hot Springs downtown offers a free and public natural mineral pool with water ranging from 101 to 110 degrees. The site is busy in summer, but Joe Elder, executive director of the Platte Valley Community Center, says his favorite time is winter.
"It's magical to sit in warm water, especially if it's snowing," he says. "Your body warms to the core, so even if it's 10 degrees outside, when you get out you stay warm long enough to dry off and put a towel on."
Behind Hobo Hot Springs, see the hot pools created by thermal seeps on the banks of the North Platte River, which runs through the center of Saratoga. Visitors and residents enjoy fishing off bridges and floating the river in the warm months.
The Togie Days celebration takes place over July Fourth at venues around downtown. Enjoy live street music, food vendors, a car show, fireworks and a parade that draws 2,000 people. "It's one of the largest within a hundred miles," says Chamber of Commerce CEO Stacy Crimmins.
At the Saratoga Museum, housed in the 1915 Union Pacific Railroad depot, see an original one-room cabin built by a Platte Valley pioneer, a blacksmith collection and an original Union Pacific caboose.
Rock hounds will love perusing one of the state's largest mineral displays, including an exhibit featuring hundreds of specimens of Wyoming jade.
German immigrant Frederick Wolf came to Saratoga hoping the springs would heal his rheumatism. He stayed and built the Wolf Hotel, completed in 1894.
This two-and-a-half-story brick Victorian, once a stop on the stage line between Encampment and Saratoga, has a wide porch, a gabled roof and four gabled dormers. The so-called Grand Old Lady of the Platte Valley has been a social and cultural center since it was built and is on the National Register of Historic Places.
In June, travel 19 miles to nearby Encampment, population 450, for rodeo action during the Woodchoppers' Jamboree and Rodeo, a 59-year tradition.
Loggers compete in chainsaw contests, hatchet-throwing and other events leading to the crowning of the Rocky Mountain Champion Lumberjack. The Grand Encampment Opera House, now more than a century old, still hosts melodramas as part of the Jamboree.
July's Platte River Rodeo brings cowboys and their fans to Saratoga to see bareback riding, steer wrestling, barrel racing and, of course, clowns. The Saratoga Bullfest, a bull-riders extravaganza, takes place in August at the rodeo grounds.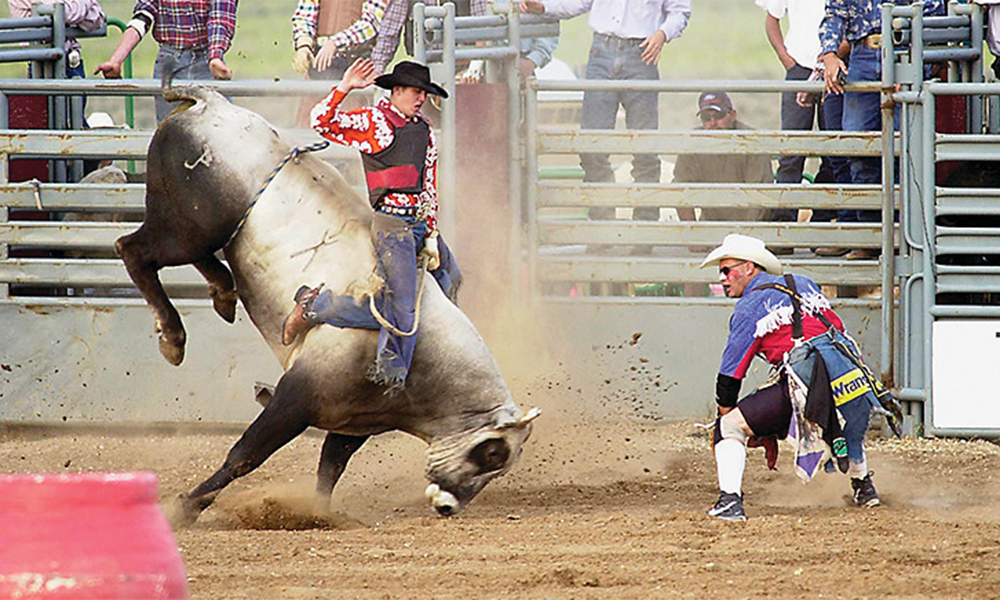 With Medicine Bow National Forest minutes away, outdoor lovers consider
the area a paradise. Take a drive on the Snowy Range Scenic Byway. It crosses southern Wyoming's Medicine Bow Range and passes close to the year-round glaciers atop 12,000-foot Medicine Bow Peak.
Turnouts allow visitors to stop and admire the distant mountain lakes and wildflowers in colorful meadows.
Cool fact: In 1903, Fenimore Chatterton was the Wyoming governor who denied a pardon to infamous range detective Tom Horn, allowing his hanging to occur.