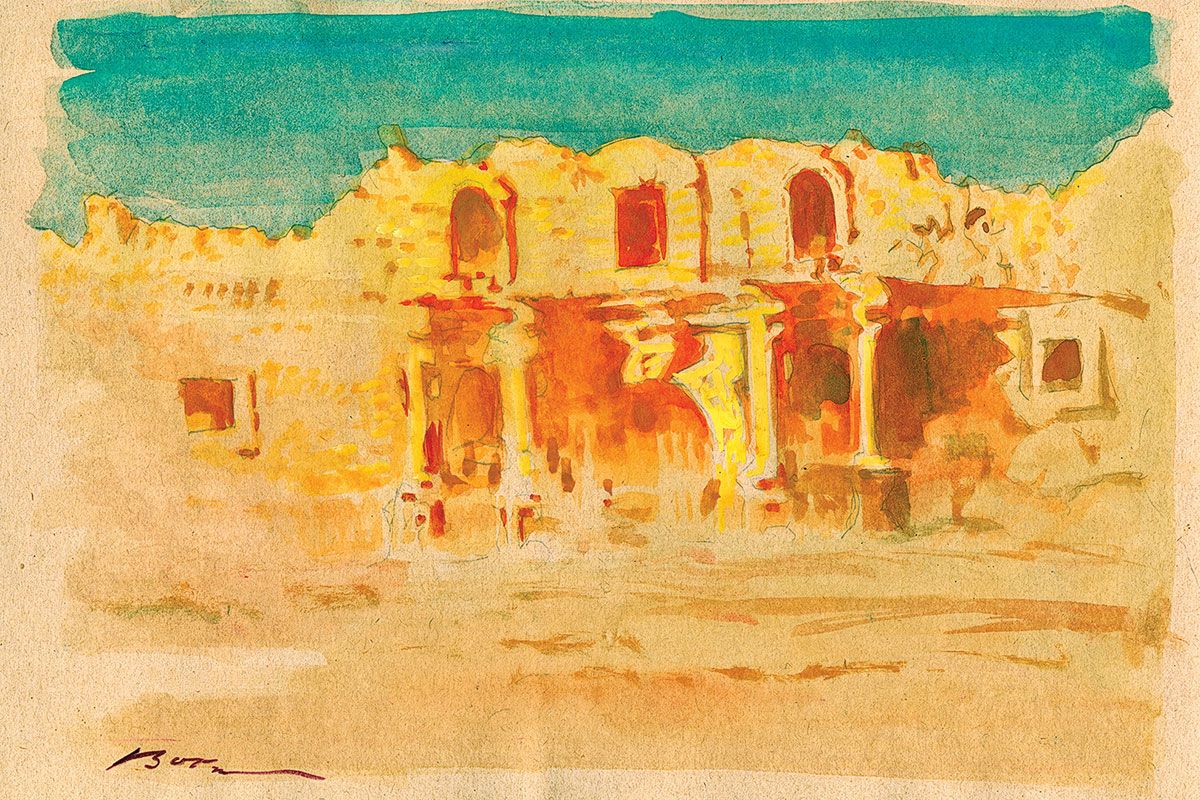 Everyone featured in our cover story loves the Alamo and wants to preserve the integrity of the site. But just how you do that in the middle of a sprawling metropolis that has encroached—some would say swallowed—the original site, and, as you shall see, that is a bit of a problem.
Do you tear down historical buildings to put up replicas of the original structures? (Critics call this the movie set syndrome.)    
There are many competing plans but one man has endured and may be on the verge of winning the day. Our intrepid features editor, Mark Boardman, once again tracks this complicated story, to give credit to one guy' Gary Foreman, who has been fighting for his vision of the Alamo for 37 years!
Unlike most old Westerns, in this story there are good guys and even gooder guys, all of them fighting for their vision of this sacred shrine.
Personally, I'm glad everyone cares enough to make the effort. It sure beats apathy.
We had a bit of a false start in the last issue, with the announcement of our editorial team, Stuart Rosebrook and Peter Corbett, co-editing the magazine.
After a four-week trial run, Peter bowed out and we have promoted Stuart to be the sole editor. Stuart's vision and effort are all over these pages and I am very confident he is going to carry us to well into the future.

For a behind-the-scenes look at running this magazine, check out BBB's daily blog.