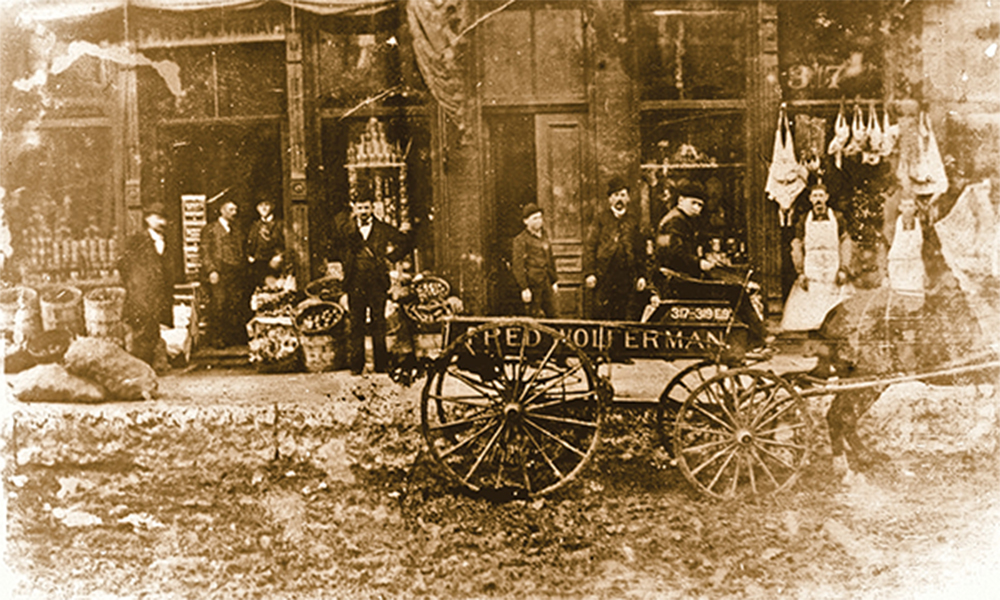 When Frederick Wolferman launched his Kansas City, Missouri, grocery store in the 1880s, he likely didn't imagine it would be around today. He began his grocery business at 319 E. Ninth St., along with a meat market on Walnut Street, where his father, Louis, handled the beef trade. By 1896 he moved out of the Ninth Street store and into the Walnut location. The expansion wasn't just in size alone, and he got into trouble when his goods overflowed onto the sidewalk. Nearby businessmen complained about his wares blocking potential customers who "didn't want to climb over boxes." Fred was arrested, but the case was dismissed when he promised to keep his sidewalk clear.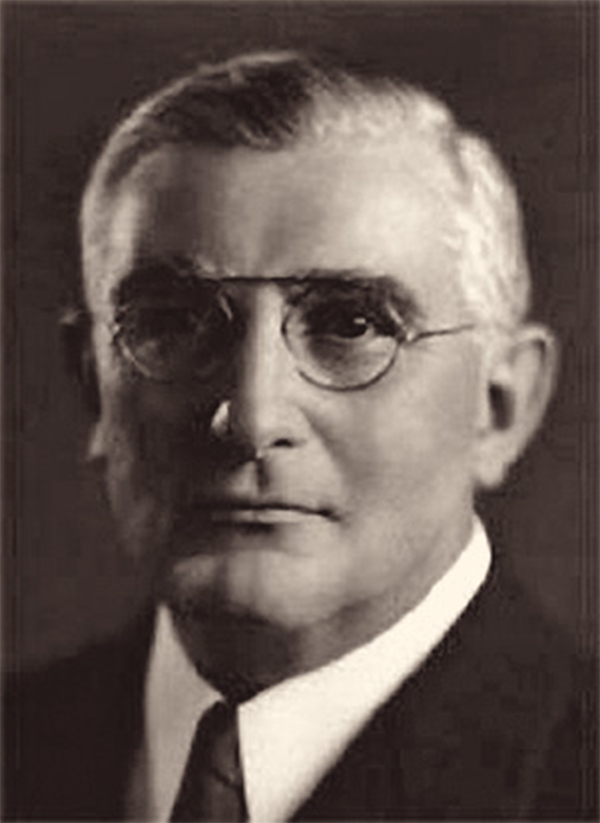 On October 11, 1898, Fred opened his doors to the public who sampled claret and fruit punches, cooked cereals and Ceylon tea. The Kansas City Journal reported, "The store is one of the most handsomely and conveniently fitted in the West, and last night it was beautifully decorated and contained an exhibit of all the tempting edibles known to the epicurean." Fred understood the value of branding and created the slogan, "Good Things to Eat" and even legally secured the rights to use it. He was validated when The Kansas City Times held a contest. Entrants were asked to match a slogan to a company and Fred's was the winner. Only one of the 10,000 people didn't know the slogan belonged to Wolferman's.
Fred offered his customers the finest imported groceries, produce, meat and wine; today, through the Wolferman's catalog or website, you can still get specialty items, like meat and produce, but not wine. In May 1899, the local paper announced that Fred "had cleared through the custom house" with over 30 cases of German wine. He was an enterprising man and knew how to attract business. In July 1899, he offered his customers a free copy of the popular food magazine What to Eat! And in 1900 he made bread a specialty and advertised, "Our bread—We are baking bread here, in a modest sort of way, amidst greatest cleanliness and care, out of the most wholesome material, a real home made loaf of bread…To induce you [to] make a trial we will sell on Wednesday and Thursday of this week the regular size, large 10¢ loaf for 5¢."
In 1910, Fred had a breakthrough idea that can still be sampled today. He came up with the notion of baking his English muffins in a tuna can, and they've been that shape ever since. Wolferman's bakers continue to innovate with a twist on Bundt cakes. Some have a cheesecake filling, but their newest creation is an orange-cream cake that includes fresh oranges, white ganache and dried orange peels.
While you can't visit the store any longer, you can mosey over to the online store at Wolfermans.com, where the chefs use the 1910 muffin recipe. Or you can create history in your kitchen with this 1914 doughnut recipe that was used by Wolferman's chef Lilly Cremer.