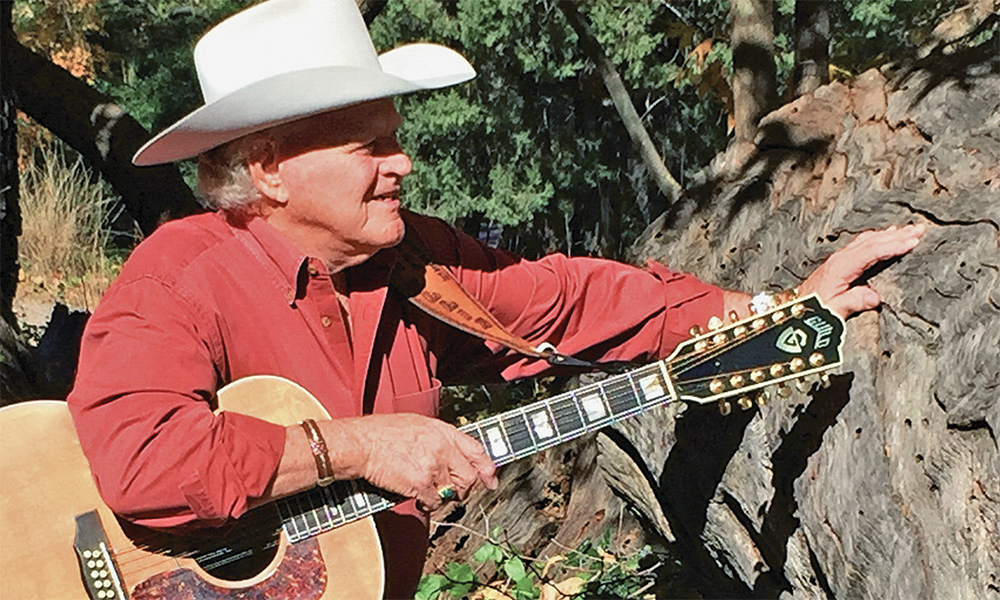 As a kid, we lived on a small farm in eastern Kansas, where I literally had no playmates. My play consisted of doing little farm chores (gathering eggs, feeding chickens, etc.) and adventuring with my dog along a small creek in a dense woods on the backside of our farm.
I was free to roam the countryside and free to use my imagination. Now that I am older, I realize that those endless hours of being alone in nature and unconsciously relating to the land, its creatures and its spirituality, bonded me with all things natural in a way that has remained with me forever. I also believe that it greatly influenced my path to becoming a balladeer.
I think that most of my deepest secrets have been revealed over the years through my music.
A lot of people may not know that I was an original member of the folk group The New Christy Minstrels. We took it from an unproven concept to being regulars on NBC's very popular Andy Williams TV Show, where we sang for over 80 million people every week. While I was with the group, we earned a gold record for our album Ramblin and won a Grammy Award in 1962. We also played many world-class venues such as Carnegie Hall (twice) and the Latin Quarter in New York City, the Coconut Grove in Palm Springs and the Greek Theater and Hollywood Palladium in Los Angeles. What a ride!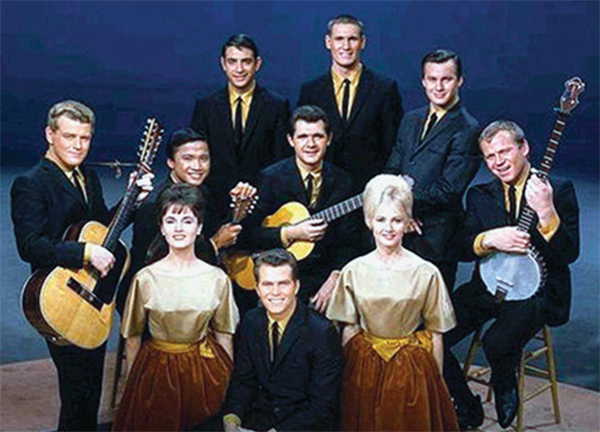 When I recorded my first album of Arizona ballads Governor Sam Goddard (Terry's dad) asked me if I would like to become, "Arizona's Official State Balladeer." Since that time, 13 consecutive Arizona governors have reappointed me to that position.
My very first singing engagement in Arizona was at John's Green Gables on East Thomas Road in Phoenix. (Where a knight riding on a white horse would lead you to your parking space.)
My three all-time favorite Western movies are:
1. Quigley Down Under 2. Lonesome Dove 3. The Man from Snowy River.
I knew a top business executive in downtown Phoenix who carried a roping saddle in the trunk of his Cadillac for jackpot roping. We all loved the romance and the traditions of "Old Arizona," and it was still echoing throughout the state for us to enjoy. However, that has all sadly changed today. I guess I knew that it would, even back then.
My favorite silver screen cowboy was Gene Autry. Oh, I really liked Roy Rogers, too, but he always had a "mushy" romantic moonlight scene with Dale Evans somewhere in the movie, which always turned me off.
My favorite place in the West to escape is right here in Arizona! I have been trying to visit all of the beautiful and unique places in Arizona for over 60 years and I STILL have not seen it all.
The best advice I ever received was from my father: "No job is ever finished until the tools have been cleaned and put back into their proper place."
My favorite music to relax by is light classics or cool jazz.
Trying to make a living doing music over the long haul has taught me that you must keep developing and refining your talent and have an ability to relate to people. This is a very risky business in which it is very difficult to make a decent and consistent living.
There's an old cowboy sayin' that goes, "If you've done it, it ain't braggin.") Well, I don't mean to brag here, erto, but I have a Gold Record, a Grammy award, several Hall of Fame awards and an entry of my work into the Congressional Record by Sen. John McCain. Though I am very proud and appreciative of each of these awards, the award that means the very most to me is being certified 13 times as the Official Arizona State Balladeer since Governor Samuel Goddard first appointed me in 1966. The honor brings me my greatest pride and joy and is my very heartbeat!