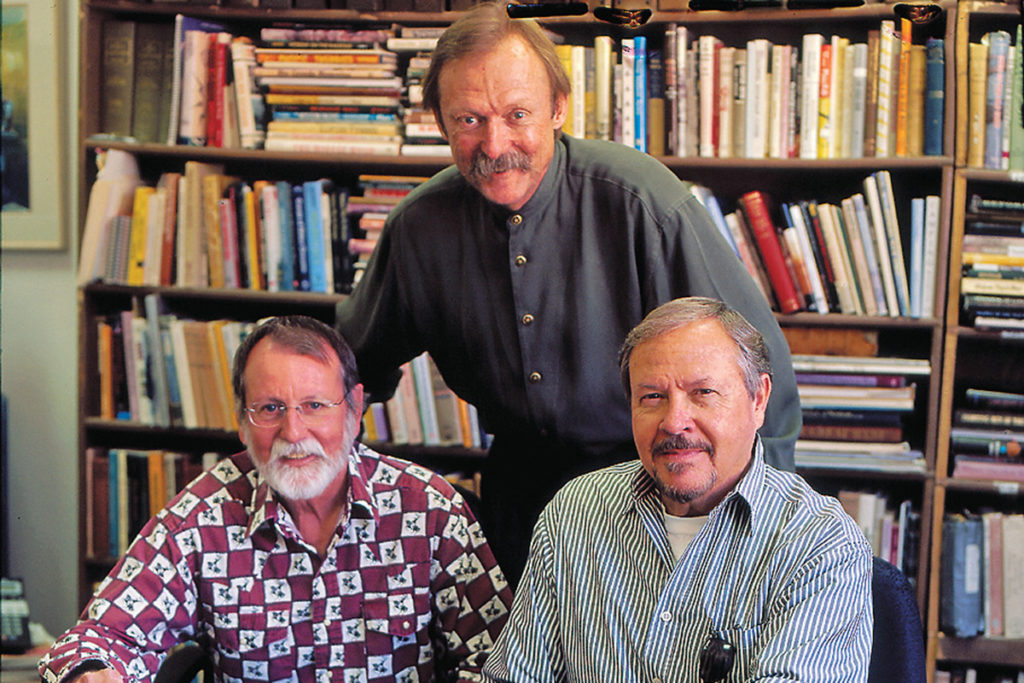 We met for breakfast, fittingly, at the OK Cafe in Tombstone back in 1998. I was in town for a book-signing and Bob McCubbin drove over from El Paso to hang with me. Over bacon and eggs, Bob confessed to me he was retiring from El Paso Gas and he had some extra money and he wanted to buy a Mexican restaurant in El Paso, where he could hang some of his Old West collection. I laughed and said we could have a lot more fun and lose a lot more money by buying our favorite magazine, True West, which was rumored to be for sale. Long story short, we went with my idea and both my predictions came true. We had some fun, but we lost a ton of money in a very short time. Still, we survived, and we wouldn't have made it without Bob's contributions, both in money and the use of his spectacular, original photograph collection. 
Bob and I had our differences, and there was a period when we were at extreme odds about the direction of the magazine. Bob finally sold out to my current partner, Ken Amorosano, and there was a long period when Bob and I avoided each other. If I have one regret about buying the magazine, it's that our friendship suffered a terrible blow.
So, imagine my surprise when I received this email from Bob McCubbin out of the blue:
"I think the magazine is better than it has ever been. That includes, as a charter subscriber in 1953, going all the way back to the first issue." 
Bob was beloved in our Western history world, and we asked some of his friends to share their memories of him.