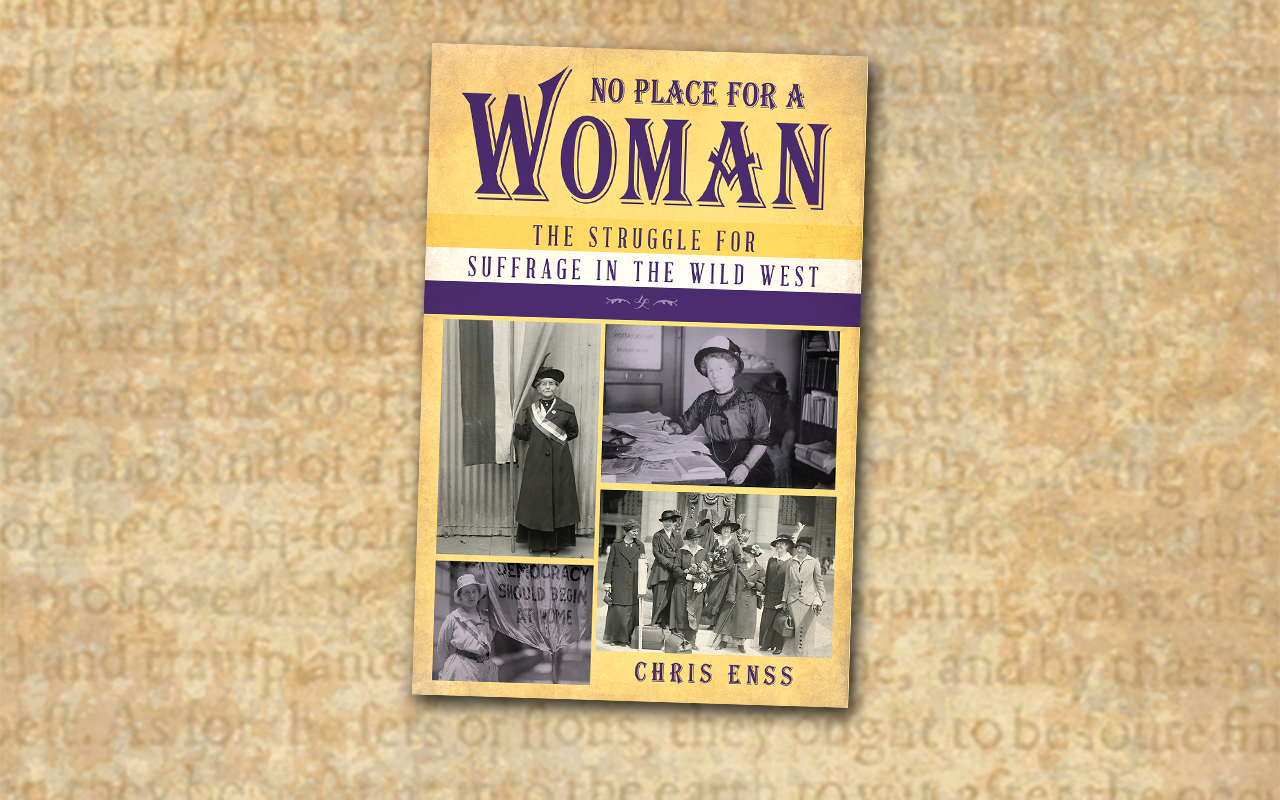 On August 18, 2020, the citizenry of the United States will commemorate the centennial of ratification of the 19th Amendment to the United States Constitution and American women's right to vote. The Tennessee State Legislature receives credit for being the 31st state to ratify the Susan B. Anthony Suffrage Amendment, but their historic votes represent the culmination of three generations of women seeking suffrage under the Constitution, and many of the women who led the charge lived in the Western United States. Chris Enss's latest history book, No Place for a Woman: The Struggle for Suffrage in the Wild West (TwoDot, $26.95), brings voice to those courageous and determined women, many of whom received suffrage up to a half century earlier than their American sisters because of progressive and practical politics in Western territories and states. The first to vote in a general election were women in the Territory of Wyoming. Enss writes: "Wyoming Territory's motives for extending the vote to women probably had more to do with publicity and attracting female settlers to the territory than with any desire to establish a more egalitarian society. However, individual men's interests in the idea of women's rights had their roots in diverse ideologies."
As a primer on gender equality in the West, Enss's No Place for a Woman provides the reader with chapters organized geographically and chronologically, each peppered with anecdotal timelines, sidebars and biographical profiles of women influential to the Western suffrage movement. Additionally, the timeline of woman suffrage in the United States in Turner's introduction is useful and informative as a tool to refer to while reading about the many different leaders and events that shaped the suffrage fight from 1776 to 1984. But, Enss notes, "in the hundred years since Tennessee ratified the 19th Amendment, formalizing American women's place as equal voting citizens under the Constitution of the United States, the fight for the franchise has not ended."
Enss continues to be one of the top producers of popular Western history and No Place for a Woman is a great new addition to the Enss Library of the Old West. With the full support of TwoDot's editor, Erin H. Turner, who contributed a wonderful and informative introduction, Enss's highly readable volume should be considered a textbook for high school or introductory Western history college courses. More importantly, in the midst of our national struggle with the COVID-19 pandemic during the 19th Amendment centennial commemoration, we our reminded that our citizens have the fortitude and determination to overcome the most insurmountable odds. As Enss writes so eloquently about the women who led the fight for the right to vote—and convinced their fellow men and women to trust them and do the right things for the country—"
[W]e should not ignore the sacrifices and radical adjustment of thinking that were the required elements of success."
—Stuart Rosebrook
I, the Sheriff
Lawman Caleb York, whose gun is quick, has a mad-dog killer meaner than William Quantrill and a killer blizzard to deal with in Hot Lead, Cold Justice (Kensington, $25). Max Allan Collins again brings the fifth installment of the series—which started as a Western screenplay written by crime novelist Mickey Spillane for John Wayne—to fruition. While Spillane (1918-2006) was never considered a wordsmith like Raymond Chandler or Loren D. Estleman, he was a master of plotting, and Collins, a Thriller Award-nominee this year for Girl Most Likely, gives fans of traditional Westerns what they expect, sprinkling in period detail with action galore. Hot Lead, Cold Justice is a lot like a Louis L'Amour novel, only with more violence and sex.
—Johnny D. Boggs, author of Taos Lightning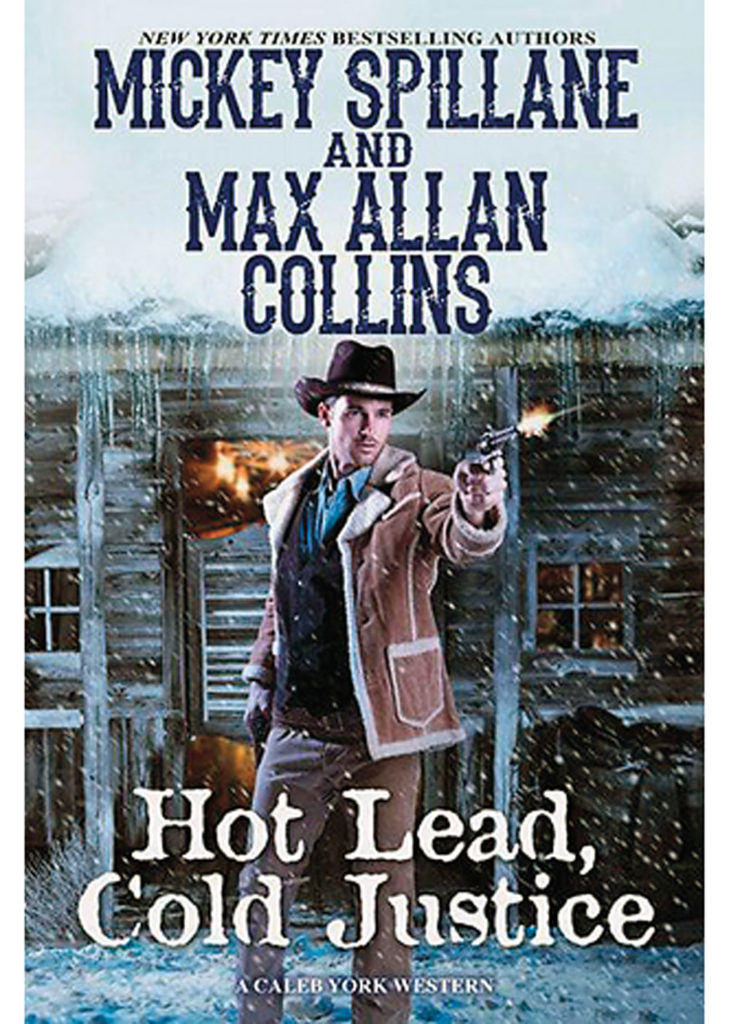 North and South Clash in the West
The earliest writings on the American Civil War tended to focus on military operations in the South, but with the passage of time, some authors looked westward, albeit in titles aimed at a general readership. Later generations brought more academic scholarship to bear. The Second Colorado Cavalry: A Civil War Regiment on the Great Plains (University of Oklahoma Press, $34.95) by Christopher M. Rein demonstrates the trend toward thoughtful analysis. As David Sutherland succinctly stated on the dust jacket: "Christopher Rein's rich and deft combination of military, social, and environmental history forcefully illustrates the complexity of the Civil War." Sutherland added that Rein offers "far more than a regimental history," in that he "connects the conflict between North and South to the conquest of the Great Plains…." The Second Colorado Cavalry is a welcome addition to the field.
—John Langellier, author of Union Infantryman, 1861-1865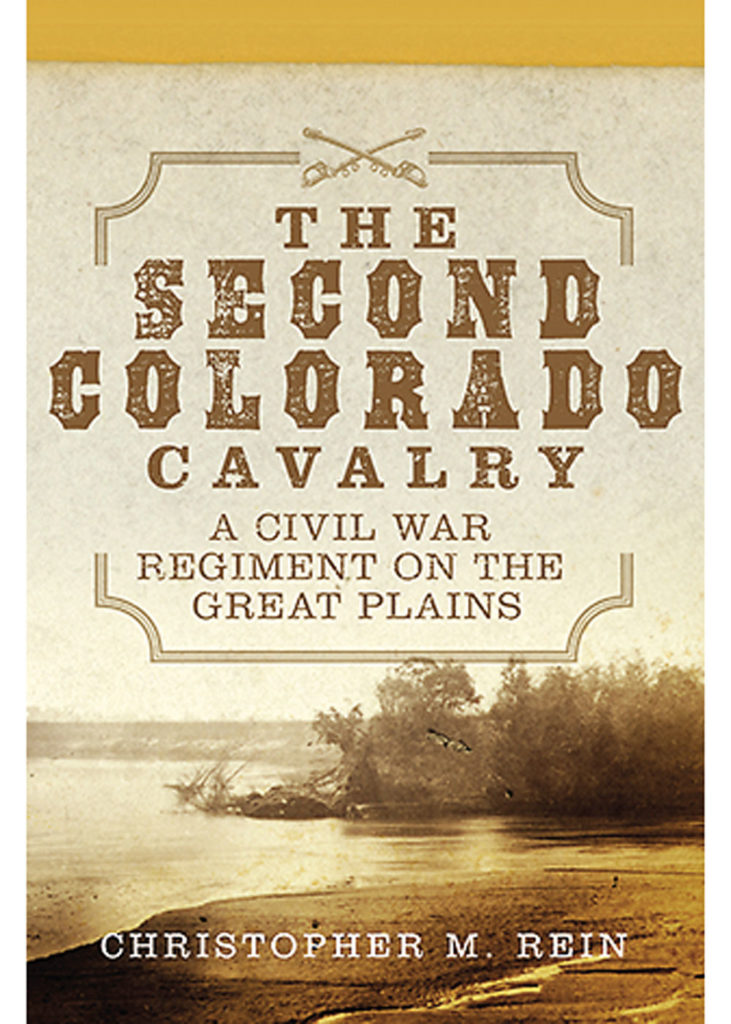 Getting Western Texas-Style
Once readers get used to award-winning filmmaker Eric Heisner's present-tense style of writing in Along to Presidio: A Western Novel (Lean Dog Productions, $24.95), they'll find a Western rich in character and scope. In a nameless West Texas town, the good-natured Colbert brothers experience the brutality of big man Dutch Werner's unruly tribe. Appointed marshal and deputies, the brothers soon find themselves administering a dubious brand of law and order that skirts the fine line between justice and vengeance. The blood-soaked conclusion is inevitable, but plays out with cinematic style. The book is available in digital format, but the hardcover—with its beautiful dust cover—is an attractive package that best shows off the fine pencil art of illustrator Ethan Pro.
—Richard Prosch, author of Peregrine: The Collected John Coburn Western Tales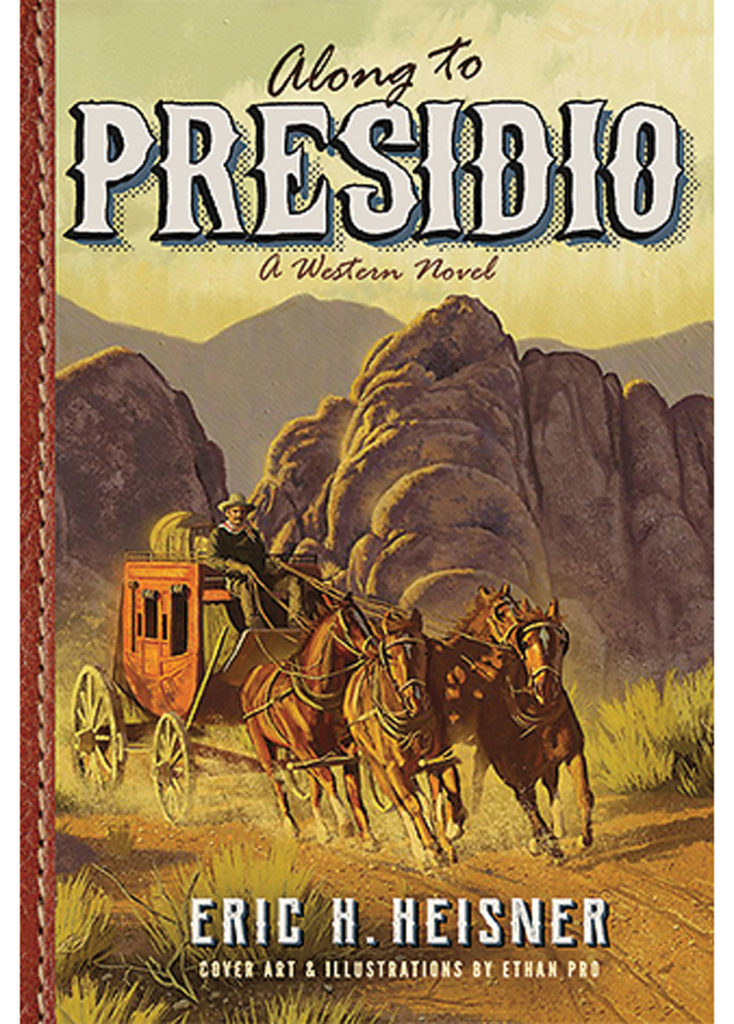 Western Women of Grit
Deborah M. Liles and Cecelia Gutierrez Venable's fine collection, Texas Women and Ranching: On the Range, at the Rodeo, and in Their Communities (Texas A&M University Press, $32), offers thorough and engaging accounts of Texan women on ranches during the last two centuries. Emerging from presentations delivered at a Texas State Historical Association meeting, these diverse essays contribute to the growing scholarship on women's roles in the Western traditions of ranching. These hardy and determined women, living with their husbands and families on often tough and dry Texas ranches, held their own. Many of them, during decades of widowhood, ran ranches on their own, continued to raise their children and contributed to their local, regional and national cultures through their toughness and determination. These were ladies with grit.
—Bonney MacDonald, WTAMU Series Editor on the American West with Texas A&M University Press