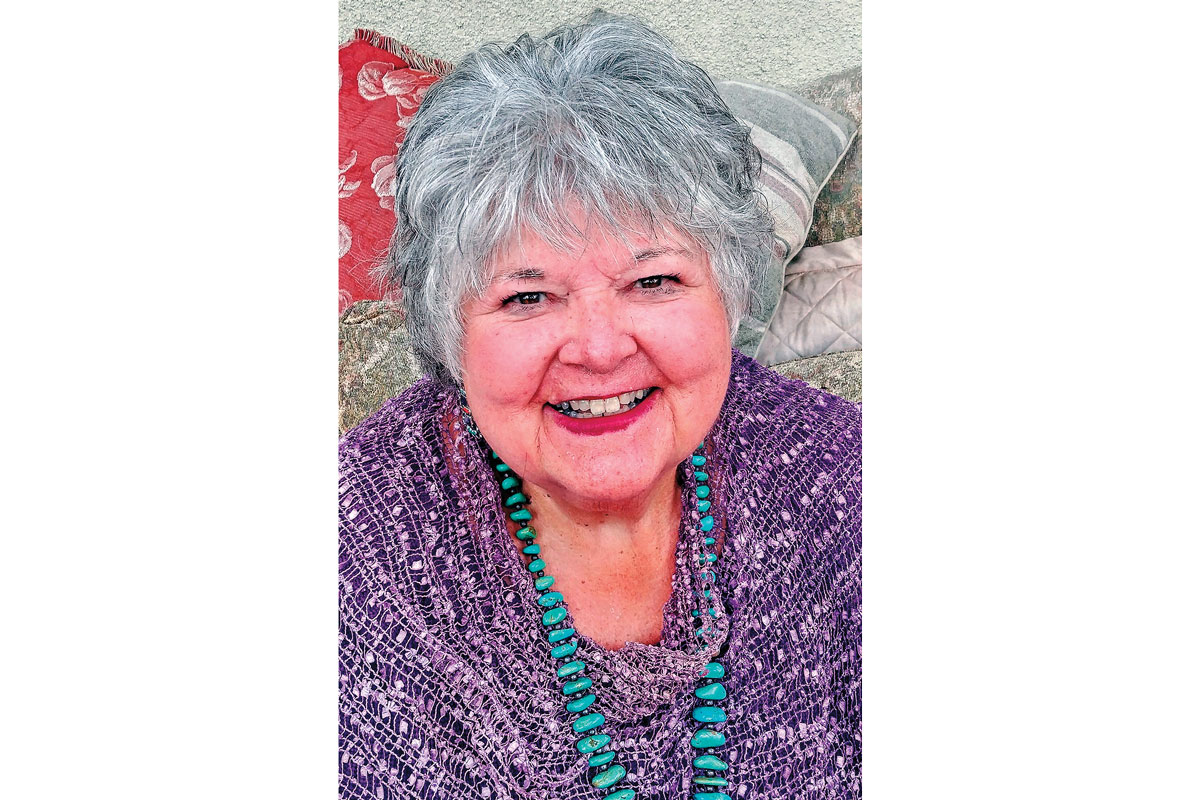 Jana Bommersbach is an acclaimed journalist/author who has been writing for True West since 2003. She wrote the monthly "Women of the West," profiling women often overlooked by history, and now writes the "Old West Savior" column. She has been Arizona's Journalist of the Year and holds two lifetime achievement awards. She is the author of seven books, including the historical novel, Cattle Kate. In 2020, she is being inducted into the Arizona Women's Hall of Fame.
A North Dakota childhood… imagine a cozy fleece blanket on a cold night with a warm chocolate chip cookie and cold milk on the nightstand. That kind of safety, security and love gives you a head start in life.
My parents were the best cheerleaders any child could want. I won the parents lottery with Rudy and Willetta Bommersbach.
Spring on the Northern Plains has its own fabulous smell as trees bud and grass grows and you can find asparagus growing wild—though I always ate it raw until I moved away—and everything spells "promise."
A good potluck always includes "comfort food" like a macaroni-tomato-hamburger casserole (named Funeral Hotdish for its most common use) and tons of chocolate bars and cakes.
A teacher who most influenced my life was Jerry Tjaden, our Gwinner principal, who told me I should be a writer and created a reading list for my voracious need to read.
A summer vacation always meant coming "home," for years to both the lake home we had on Ottertail Lake near Fergus Falls, Minnesota, and the regular house in Hankinson, North Dakota.
I discovered journalism with William Faulkner's The Bridge of Andau, a 1957 nonfiction book about the Hungarian Revolution. It incited me to become a journalist, and then to my delight, I discovered the First Amendment gave me the constitutional right to ask anybody anything!
My first newspaper job was at The Flint Journal in Flint, Michigan. I went from rural North Dakota to a metropolitan area; from a monolithic society to a mixed society.
In 1972 I moved to Arizona to work for The Arizona Republic. I was astonished to see such "giant pineapples" in Phoenix, which turn out to be palm trees.
Without newspapers we face political blindness and ignorance. Complex issues aren't explored in a sound bite or a tweet, and if we reduce our understanding to that, we're doomed.
If I could have met Cattle Kate, I'd have asked her where she got her gumption; her stand-up-for-herself when women weren't supposed to; her strength on the harsh landscape of Wyoming Territory.
Women in the West were, pound for pound, as strong, as courageous, as fearless, as anxious, as determined, as scared, as make-do, as imaginative, as obstinate as any man. They just didn't shoot as many guns.
Writing a novel is both a lonely activity and better than sex.
If I could interview Susan B. Anthony and Alice Paul… I actually did interview Alice Paul in 1972. She sternly eyed me and asked, "What have you done for women?" I was a 20-something graduate student and stammered, "Nothing." She glowered and demanded, "Then go do something."
Arizona was the unwanted stepchild of the territories, and remains a weird place to this day. But there are places where the beauty is so breathtaking, you know there's a God, and She loves Arizona.
Preserving our past is an imperative, as it is so rich and teaches us so much. That's why I adore writing the "Old West Savior" column—I get to meet wonderful people who honor our heritage.
Being inducted into the Arizona Women's Hall of Fame is the greatest honor of my life! To think I'll be included with a remarkable list of 120 women who impacted Arizona is breathtaking.
What history has taught me… That the West is America's valedictorian for grit and determination—an honor shared by those who were always here and those who emigrated. To fully appreciate that status, we must know the stories of the women of the West, as well as the men of the West. Both are owed their due.