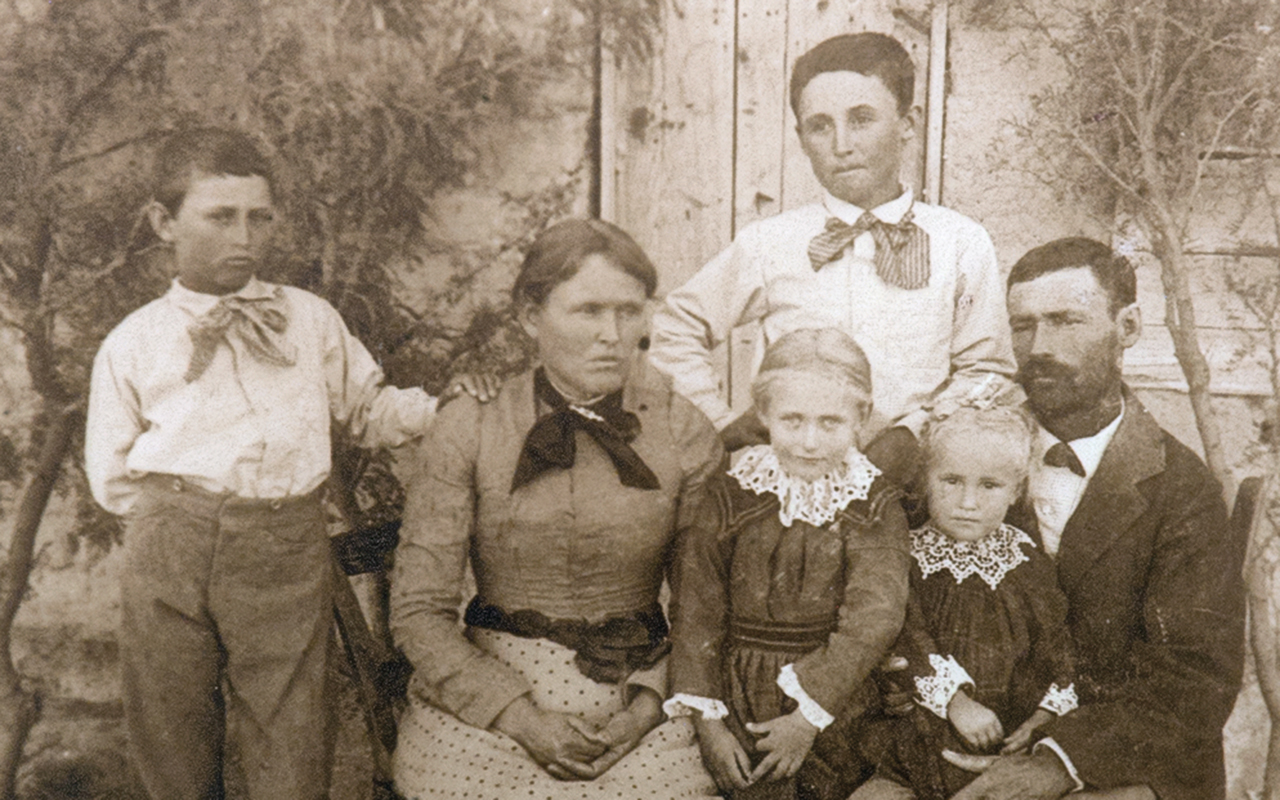 As the family story goes, in the summer of 1905, when my grandfather Robert Guess was a teenager, he contracted diphtheria while tending cattle at a remote waterhole and became so sick he couldn't remount his horse. A traveling family found him and helped him onto his horse, and he rode home, only to contaminate his two sisters with the dreaded plague.
His sisters, Lorry Pearl Guess, age 10, and Sadie Arcane Guess, age 7, both died from the deadly disease (along with a brother, Ruben Levi Guess, age 3) and were buried in the Orange, New Mexico, cemetery with a temporary marker that misspelled their surname as "Guest children." While growing up, my grandmother often told this story and hoped that some-day someone in our family would find those graves and give them a proper headstone.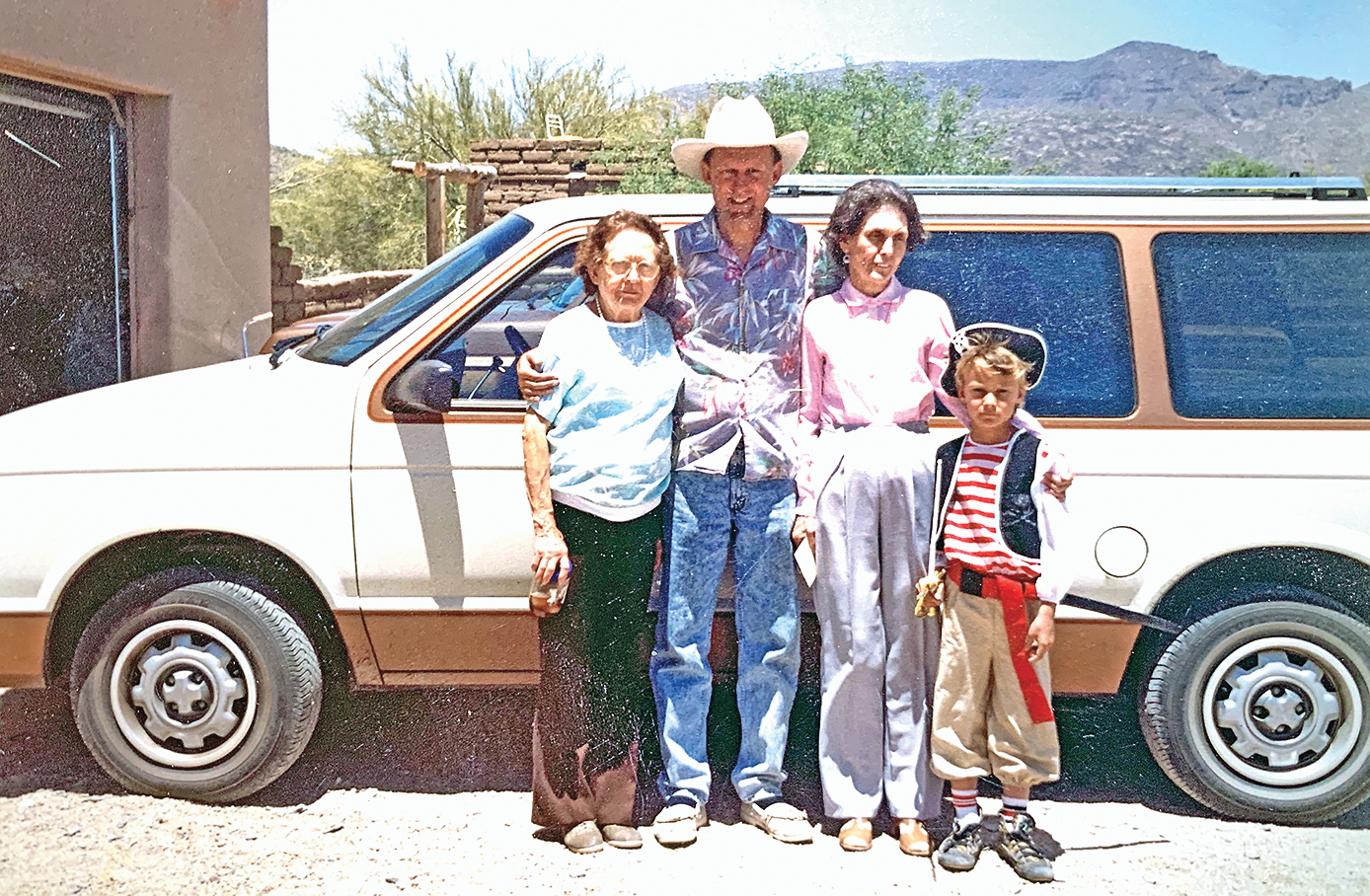 In 1991, I flew my mother and her older sister, Sadie Pearl (named for the two sisters), and my two kids, to El Paso, where we rented a car, bought a bag of cement, and drove out past Cornudas and Dell City, Texas, to the Orange Cemetery, where we mounted a proper headstone on their graves.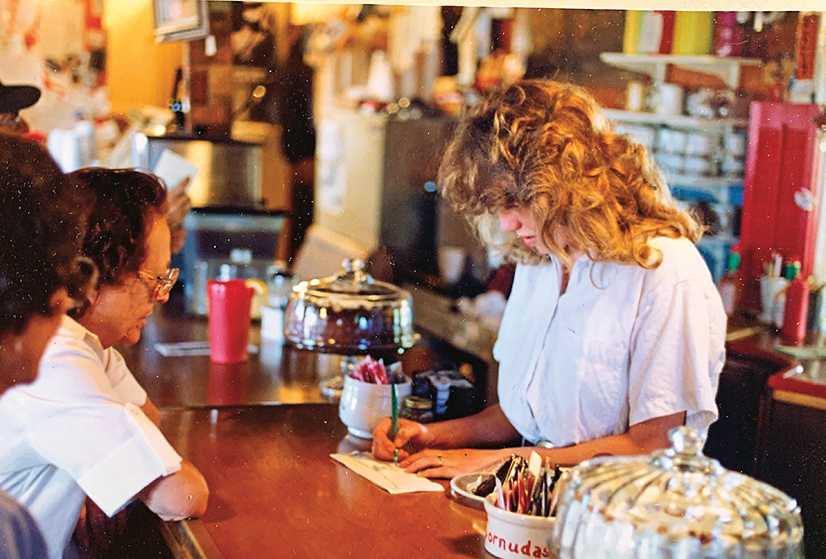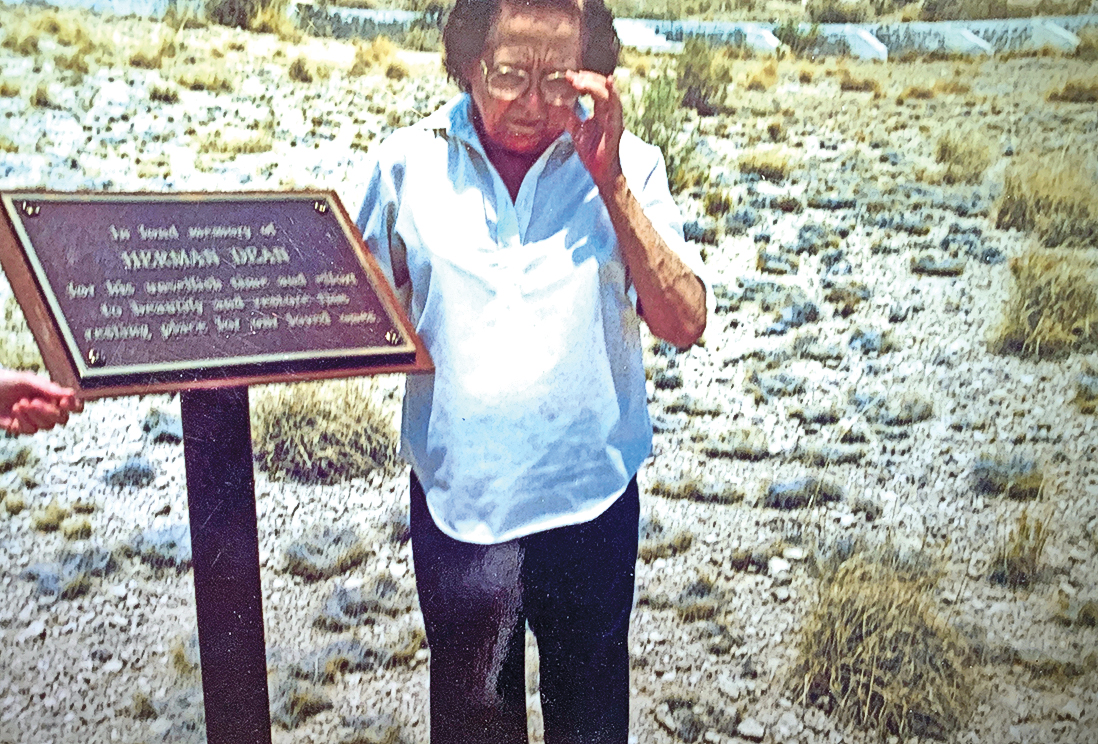 I kept the original marker and I often look at it in my studio to remind myself of the sacrifice made by so many women in the settling of the West. I love their bravery and their tenacity, and in this issue you will meet more just like them.