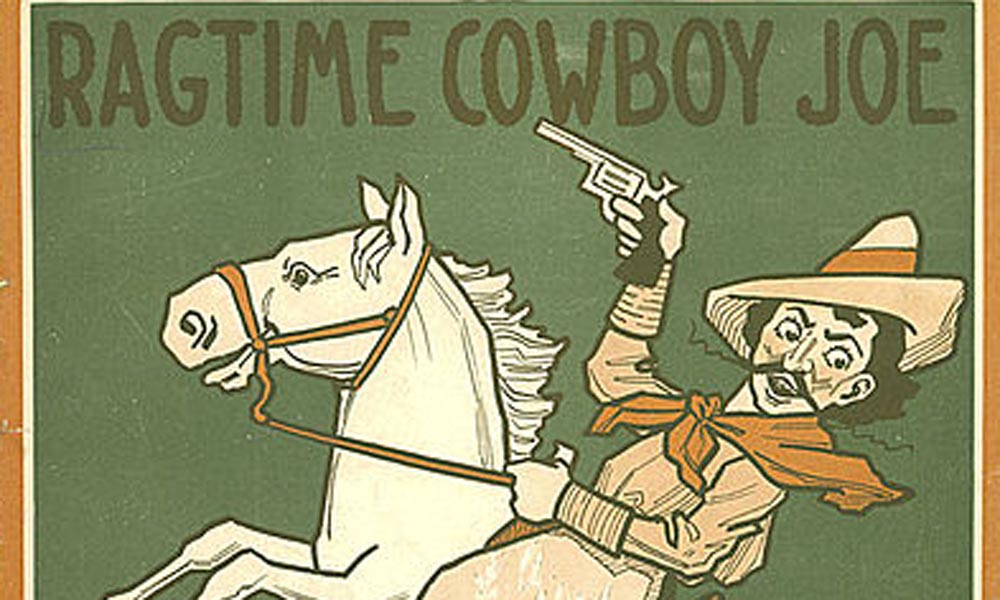 Most people associate cowboy and western music originating with Gene Autry, Roy Rogers and Tex Ritter but the music predates the era of the "Singing Cowboy" by several decades. For example that toe-tapping number, "Ragtime Cowboy Joe" was penned in Brooklyn in 1912 by Tin Pan Alley writers, Maurice Abrahams, Lewis Muir and Grant Clarke.
Ragtime was a uniquely American music, basically African-American that is an ingredient of jazz that became popular in the mid-1890s. The music of Scott Joplin was all the rage by 1912, the same year Arizona became a state. Incidentally, in 1912 Ragtime music was banned at the University of Arizona in Tucson. Knowing college students that probably made Ragtime even more alluring.
The story behind Ragtime Cowboy Joe goes that Abrahams, Muir and Clarke were trying to come up with a song that celebrated both Arizona Statehood and Ragtime music.
The original Ragtime Cowboy Joe was Abraham's four-old nephew, Joe. The youngster liked to dress up in cowboy clothes and whenever he came to visit his uncle would introduce him as "Little Ragtime-Cowboy Joe." Little Joe came thundering through the room and one of them commented, "There goes ol' Ragtime Cowboy Joe," and the rest is history.
The song became a number one hit that year and was the second-best selling song of 1912.
Today, it's been adopted as the fight song for both the University of Wyoming and the University of California at Davis.