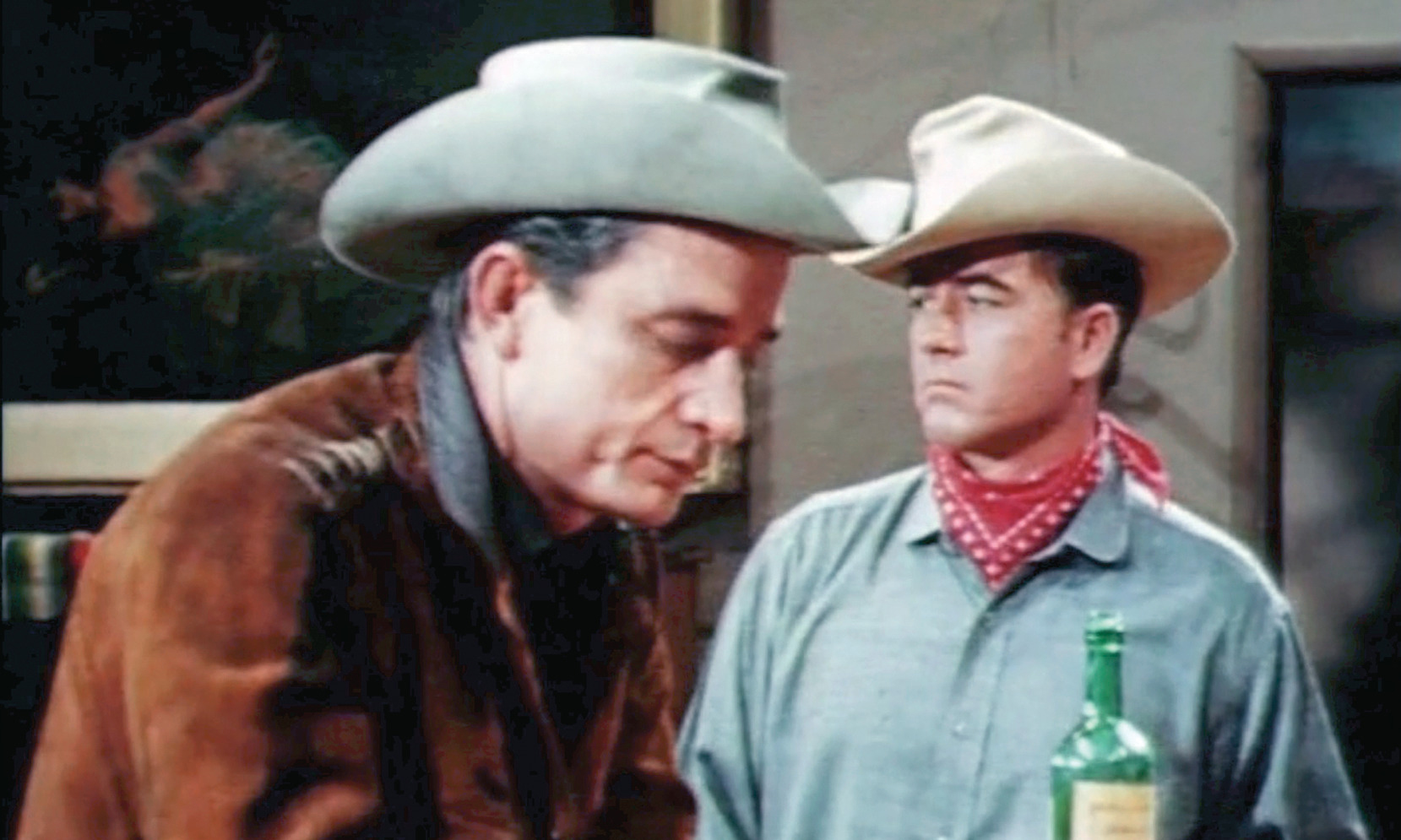 A Western TV fan stumbling upon the Forsaken Westerns Channel on YouTube might well conclude that they'd entered an alternative universe. Here, Fess Parker chose to portray painter Charles Russell rather than Daniel Boone, Randolph Scott hosted an anthology series, and James Stewart moved with his radio series, The Six Shooter, to television. This glimpse into a parallel world is provided by Bob Terry, a Western enthusiast who's turned his vast collection of unaired pilots and rarely screened anthology episodes into a fascinating "what-might-have-been" series.
It seems a natural, if not predictable, progression for a man who'd started as an eBay cap-gun entrepreneur in the 1990s, and who does a Death Valley Days-style introduction to each episode. "My wife and I rescued from scrap about 150 toy molds from the 1950s and 1960s, and started producing these toys. What sold the toys to begin with? Roy Rogers and Kit Carson and all those old TV shows, and most are in public domain. So I started uploading those to help promote the toys; but it really took on a life of its own."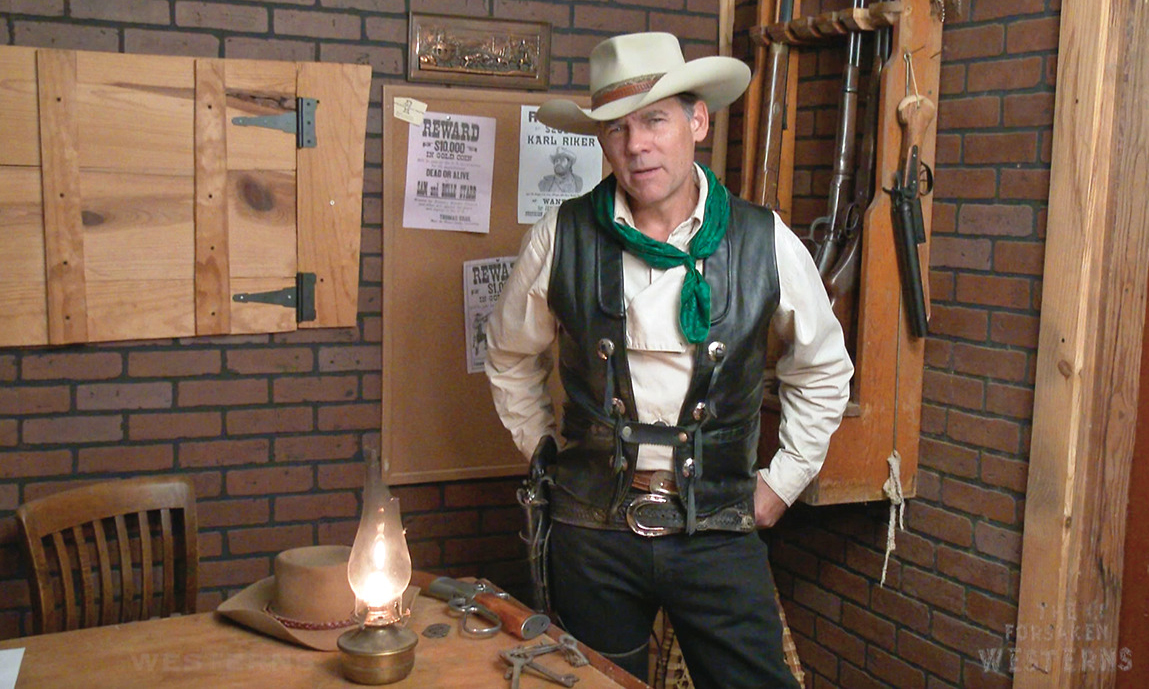 Soon Terry was running his Westerns on his Youtube website. "A friend had given me a very rare pilot, the Buckskin Rangers, with Crash Corrigan and Max Terhune. It was made in 1950 or '51, in color. I wondered how many of these rarities I have…maybe a dozen? I thought, I'll put these together, kind of as a series. I had to research to make sure that I'd have rights to post the ones I do. What I've discovered is, if they can be found, there's hundreds that can be released." He's posted nearly 60 so far. Terry released a DVD set of season one in January of 2019, and he's negotiating with studios to release more.
In addition to their entertainment value, it's a challenge to guess why a particular pilot didn't sell. Buckskin Rangers had nice production values and even color; Cisco Kid was the only color Western series at that time. But while like the films they'd done at Republic and Monogram, Corrigan and Terhune did not carry their years as well as Gene or Hoppy or Roy. And their interest in the pretty twentysomething gal who had inherited a "worthless" ranch seemed creepy.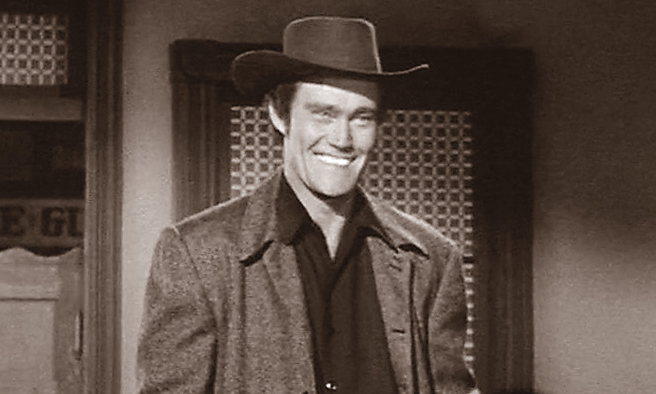 James Stewart was a huge film star in 1953 when he starred in the radio series The Six-Shooter. In 1957, in an episode Terry hopes to release, Stewart played the character onscreen in an episode of General Electric Theatre, probably intended as a back-door pilot for a series. But he had to squeeze it in between The Spirit of St. Louis and Vertigo, and besides, a movie star doing a TV series was considered career suicide in those days. He wouldn't do a series until 1971.
Another high-quality pilot, 1958's El Coyote, from R.K.O. Television, seemed like a sure winner. It starred teen Olympic gymnast Muriel Davis as a female Zorro, and was full of exuberant, acrobatic action—director Richard Talmadge had been Douglas Fairbanks' stunt double for 1920's Zorro. Unfortunately, 1958 was the same year that Disney introduced its Zorro series. Too close. That same year, Command was to be a continuation of She Wore A Yellow Ribbon, and its look at cavalry life was impressively frank. But while Ben Cooper was strong in the John Agar role, Everett Sloane, great though he was in Citizen Kane, was no John Wayne.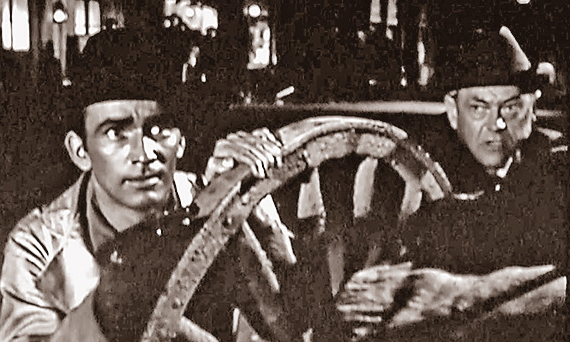 Episodes from some short-lived anthology series give a glimpse of the future. From 1955 TV's Reader's Digest, there's "Cochise—Greatest of the Apaches," with a sympathetic portrayal of Cochise, a contemptuous portrayal of the military and Clint Eastwood in his first Western role. An episode of 1955's The Frontier series, "The Assassin," stars a pre-Rifleman Chuck Connors in an early, deglamorized portrayal of Tom Horn, although his name is changed. Charles Bronson's steely portrayal of John Wesley Hardin, with Richard Jaeckel as sidekick, should have been a winner; except they were only the guest stars in Luke and The Tenderfoot, playing second fiddle to Edgar Buchanan and Carlton Carpenter.
Perhaps the best of all the pilots is The Yank, writer/producer Andrew Fenady's proposed companion piece to his hit series The Rebel, starring Nick Adams. The Reconstruction drama starred James Drury as a Yankee doctor who'd fought under Sherman, then returned to medicine to help bind the wounds of the South. Terry recalls, "James Drury told me that part of the reason The Yank didn't get picked up was because [the] networks were changing to hour shows instead of half hours, and color instead of black and white. It just had a lot of strikes against it, but it's an excellent pilot." But if The Yank had sold, we might not have had 249 episodes of James Drury as The Virginian. You can't win 'em all.