The actor is not ready to hang up his hat and spurs.
Robert Duvall would be one of the finest actors in the history of film if he never appeared in a single Western. And he would be one of the finest actors ever to appear in Westerns if he'd only been in Lonesome Dove. But he's done so much more; he took a long time to reach that landmark, and he's gone far since. In January of 2023, the same month that he turned 92, his newest film, an Eastern in the time of the Western, The Pale Blue Eye, premiered on Netflix. Involving the investigation of a West Point murder, which reflects no honor on the institution, it might have had particular appeal to a self-described Navy brat who, being the son of Rear Admiral William Duvall, spent much of his youth at Annapolis.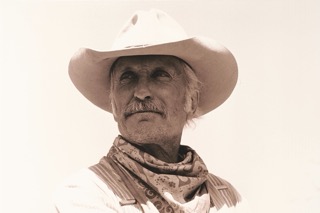 Still, he took more after his mother, amateur actress Mildred Duval. He not only didn't attend Annapolis, but he also further disappointed his father by enlisting in the Army in 1953, attaining the rank of Private First Class before retiring a year later. The G.I. Bill made it possible for him to study under renowned acting teacher Sanford Meisner in New York. Among his classmates and roommates were Dustin Hoffman, Gene Hackman and James Caan, who would all remain close friends.
Over the next few years, Duvall performed in plays ranging from the farce Room Service to Witness for the Prosecution, to what he's called "the catalyst" of his career—the role of Eddie Carbone, the over-protective guardian in Arthur Miller's A View from the Bridge. His television career began in 1959 with a prison-break drama, followed by the Playhouse 90 production of John Brown's Raid, directed by Sidney Lumet, who later directed Duvall in Network. Duvall became busy guesting on television, and two years later, his first movie role made him a star character actor. He played simple-minded Boo Radley, who becomes an unexpected hero in To Kill a Mockingbird. His stunning performance put him on the radar of every Hollywood casting agent, including those for Western series.
Ironically, it also typecast him. On Stoney Burke he's a slow-witted stableman who's harassed by an ambitious reporter. On a Shane episode, he's a farmer whose bad luck drives him mentally around the bend. On The Virginian, his hot-tempered character's obsession with hanging a man for murder makes us suspect he killed his own father. And on the Wild Wild West, he was the mad scientist "the Falcon," dressed in robes right out of a Flash Gordon serial. "I had to pay the rent," he recalls with a laugh. "Some of it was pretty bad, but you had to make a living."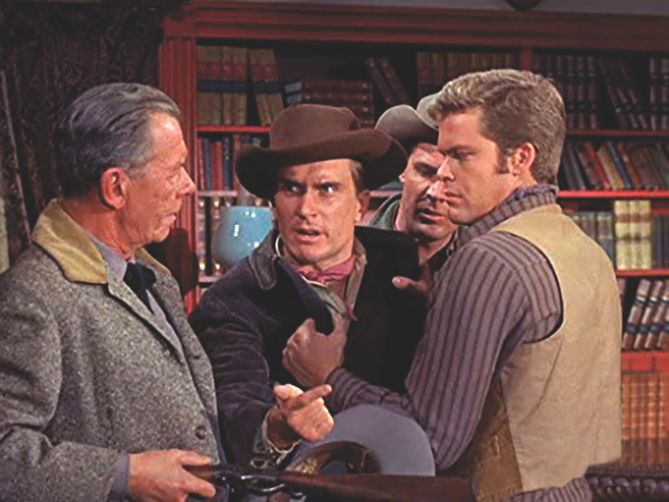 Lucky Breakthrough
Considering his niche, it's fortunate that True Grit cast him as gang leader Lucky Ned Pepper, and not the outlaw who communicates by animal-sounds. The father of Mattie Ross (Kim Darby) has been murdered by Tom Chaney (Jeff Corey), who has joined Pepper's gang. Mattie hires Rooster Cogburn (John Wayne) to track down Chaney. Although Ned Pepper is not seen until over an hour into the film, Duvall makes a strong impression as a thoughtful, worried villain. When prisoner Mattie tells him that a boy died saving Pepper's life, he replies wistfully, "I'm happy he done what he done, but he shoulda kept his head and looked out for hisself." It's not a line you can imagine Bruce Dern delivering.
In 1971's Lawman, Duvall fills the screen less than 30 seconds in: he leaps from a hotel doorway onto his horse and, his tongue clamped in his teeth, fires a shot that not only shatters the hotel window, but an oil lamp, setting the lobby ablaze. In this surprisingly good, unheralded Western from Death Wish-director Michael Winner, Duvall is Adams, one of a bunch of drunken ranchers celebrating the end of a cattle drive by hurrahing the town. When a local dies in the fracas, Marshal Burt Lancaster is sent to bring a half-dozen back, either for trial or burial. Duvall has several scenes with Lancaster, and makes a decent plea to be let go. "I didn't kill anybody that night and I can't afford the time to go back to stand trial. I got under a hundred head, and nobody but a woman and my old dog to hold down my place. I'm gone more than a week, I got nothing to come back to. You have no right to take that from me."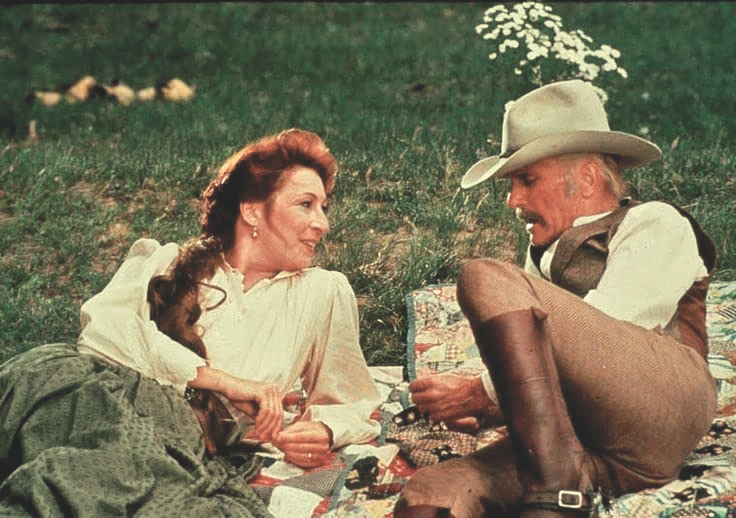 The following year, Duvall not only played Corleone lawyer Tom Hagen in The Godfather, but also played Jesse James in The Great Northfield Minnesota Raid, opposite Cliff Robertson's Cole Younger. Many reviewers thought he played James as crazy. But Cole knew better: he knew the manic Jesse didn't really have a "vision" for the raid, but found Cole's own robbery plans discarded in an outhouse.
Also in 1972, Duvall's character-range expanded to include evil land barons in Joe Kidd, with a script by Elmore Leonard, and direction by John Sturges. Predating Quigley Down Under, Frank Harlan (Duvall) wants to hire Joe Kidd (Clint Eastwood) as a hunting guide. But he's really hunting Mexicans who possess Spanish land-grants, especially John Saxon. And he doesn't play fair: "You hurt one of my men, I'll kill ten of your people!"
Godfather

to

Lonesome Dove
Over the next decade, Duvall played unforgettable roles, in films like The Outfit, The Godfather Part 2 and Network. He was Dr. Watson in The Seven-Per-Cent Solution, and Lieutenant Colonel Kilgore in Apocalypse Now. And in 1983 he received his well-earned Best Actor Oscar for Tender Mercies, as a once-great country music star, ruined by alcohol, and now trying to mend his life. 
But it was 17 years after Joe Kidd before Duvall made his next Western, the miniseries Lonesome Dove. "When you get into movies, you want to get out of TV. But once you've got good footholds in movies, you don't mind going back to do television like Lonesome Dove. Why not? It's all 'action' and 'cut' anyway."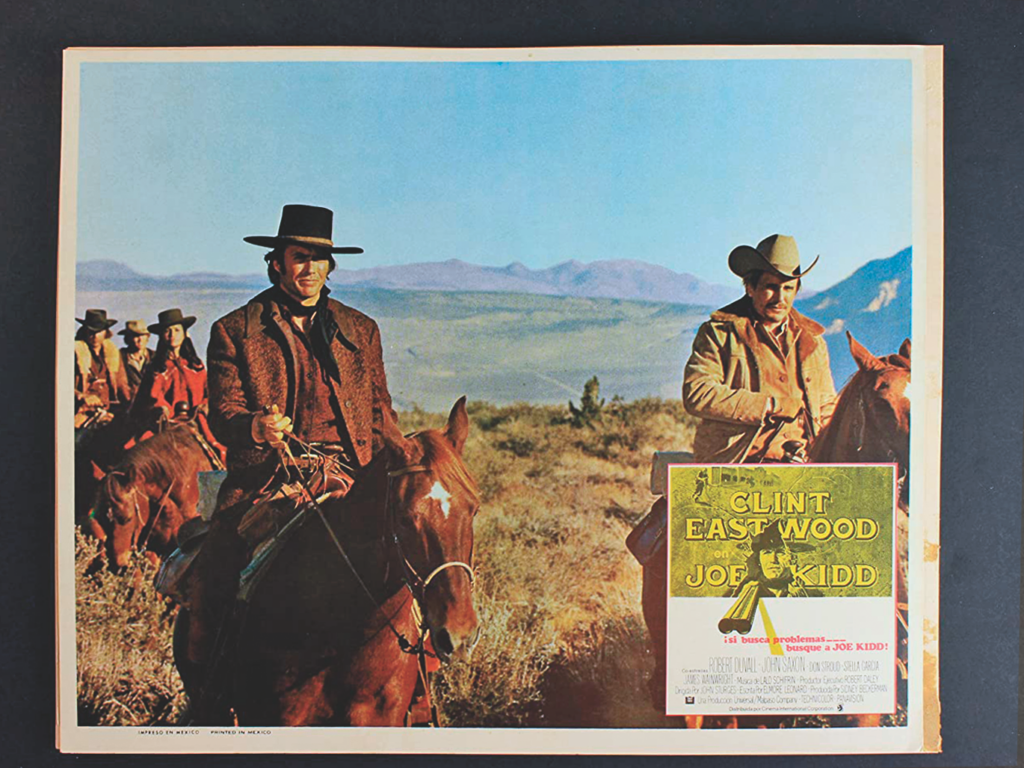 The role of Texas Ranger Gus McCrae, which made Duvall an icon, almost wasn't his, even though he was wanted for the film. Director Simon Wincer recalls, "He had been offered the part of Call, that Tommy Lee Jones played. But he said, 'No, I've done that character before. I want to do Gus.'"
Diane Lane, who plays Lorena, remembers, "He was in character the whole time, but I didn't know it. When it came time to do our promotion of Lonesome Dove, I looked at him and I thought, 'Who is that? And what have you done with Gus?' because he was the actor, not the character. I had so much fun with Gus; but that lives forever on film."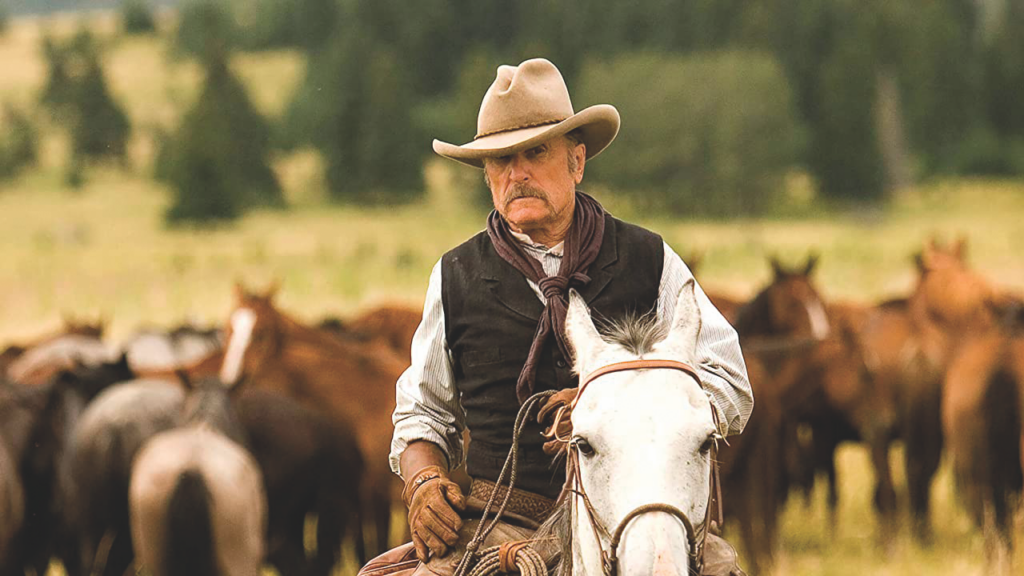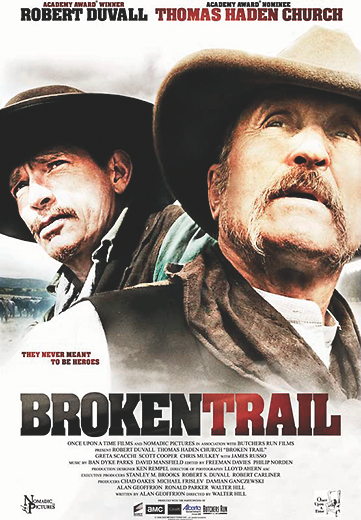 Duvall's Western Renaissance
As John Ford has his Cavalry Trilogy, Lonesome Dove begins Robert Duvall's Cowboy Trilogy, with three different, great directors: Lonesome Dove by Simon Wincer, Open Range by Kevin Costner, and Broken Trail by Walter Hill. In all three he played an older, wiser cowman moving herds of cattle or horses across vast lands, with younger men—Ricky Schroder, Kevin Costner or Thomas Haden Church—learning by his example along the way. Duvall has called Gus McRae the best role he ever had. "Broken Trail was second to Lonesome Dove for me. That guy was very interesting. I broke some ribs when I did Open Range. I've had some horse accidents. I've got to get on a bomb-proof horse now."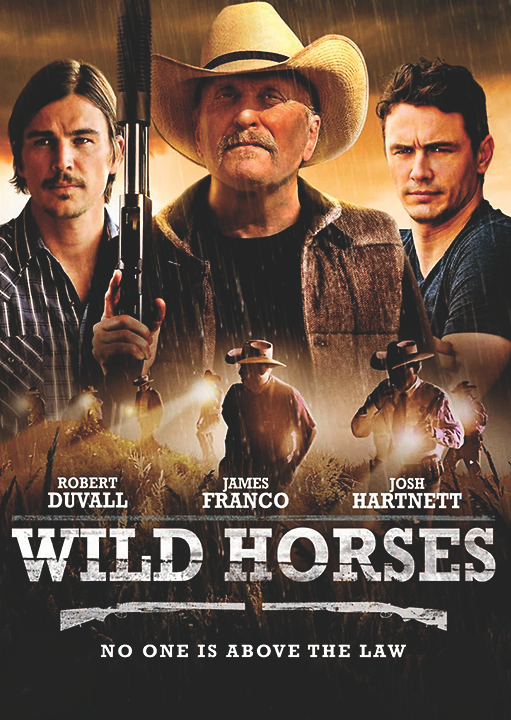 Duvall has appeared in other fine Westerns as well. In an earlier Walter Hill film, Geronimo—An American Legend, he plays Al Sieber, chief of scouts in the Apache Wars, with grudging respect for the Apache people, especially as a soldier. In Gods and Generals, the sequel to Gettysburg, he played Robert E. Lee, actually a relative on his mother's side. Director Ron Maxwell recalls that Martin Sheen played Lee in his first film, based on the book The Killer Angels. "In the same way that two actors can play Hamlet, and you'll see two different interpretations, if you think of the book title, Sheen's Lee was more of the angel, and Robert Duvall's tended to be more of the killer."
He's also done a pair of contemporary Westerns, A Night in Old Mexico, written by Lonesome Dove screenwriter Bill Wittliff, and Wild Horses, which Duvall co-wrote and directed. At 92, is he likely to hang up his spurs any time soon? In Old Mexico, when a mobster says to him, "An old man like you should die in bed," he replies: "Not this cowboy."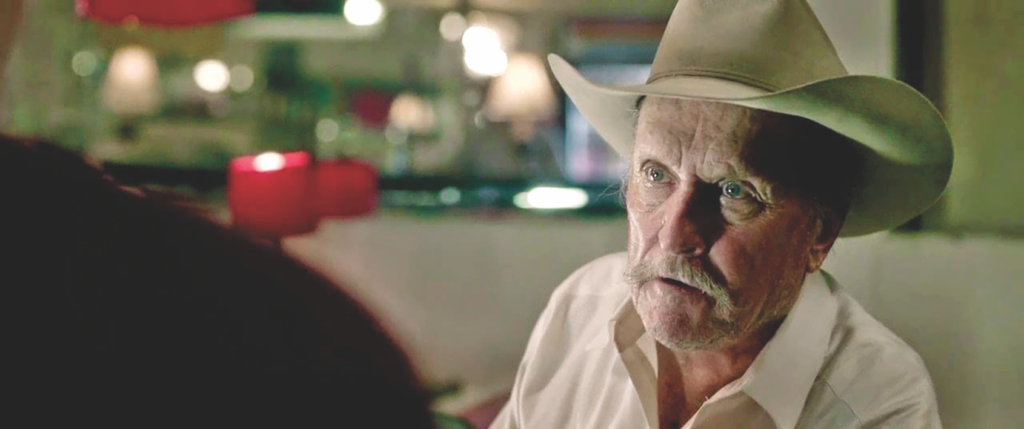 The Many Western Roles of Robert Duval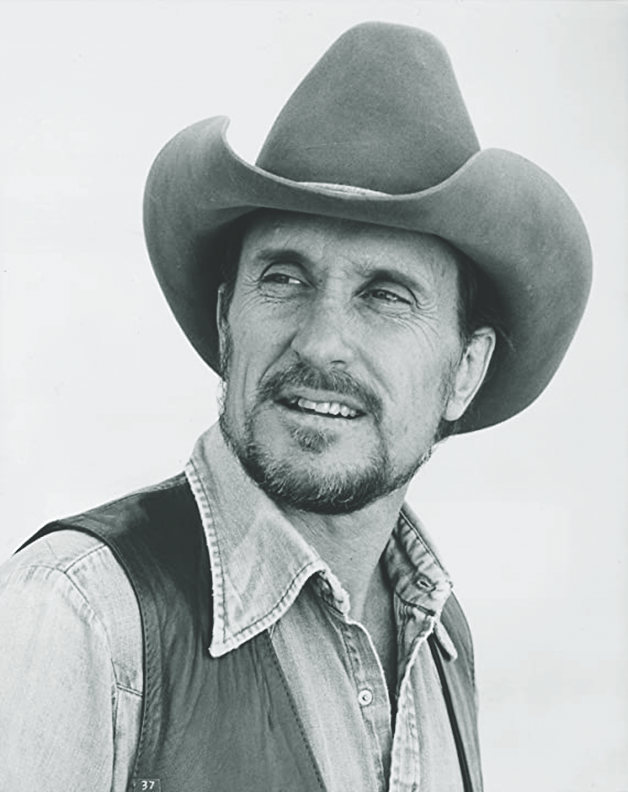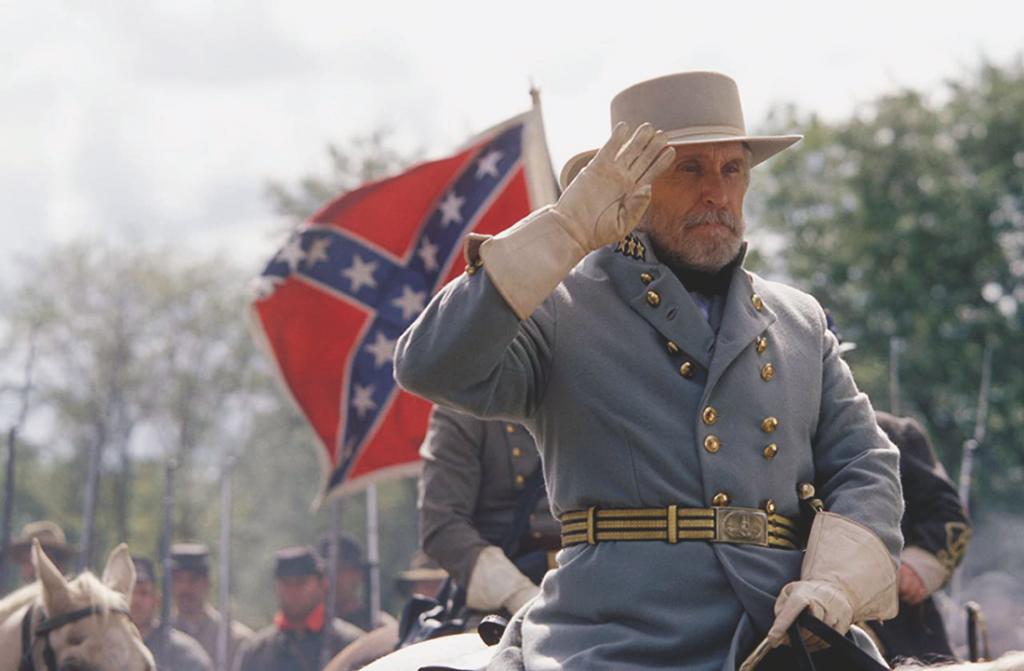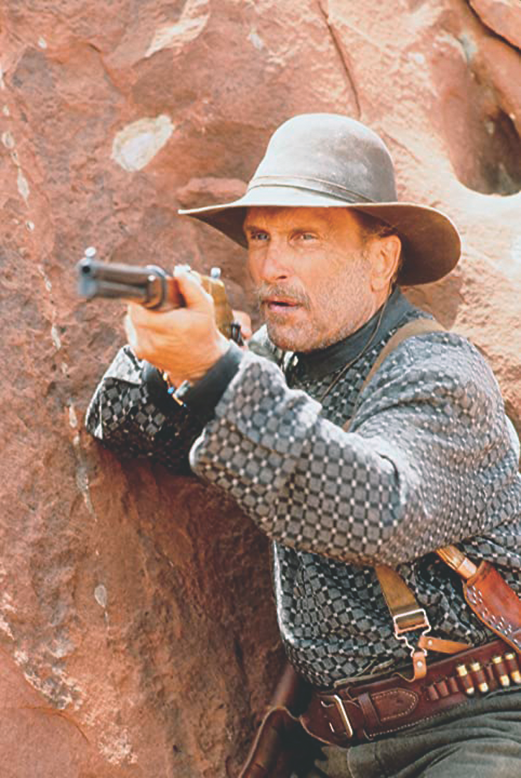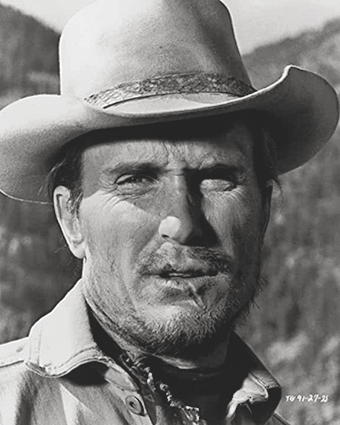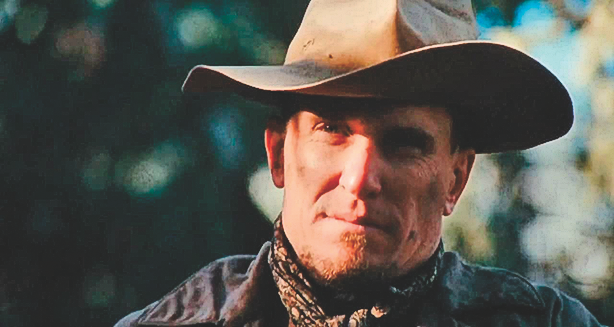 Blu-Ray REVIEW
WILD WEST DAYS 
(VCI Entertainment—Blu-ray 4K Restoration, $29.95) Kentucky Wade (Johnny Mack Brown) and his pals come to the aid of Larry Munro (Frank McGlynn Jr.) when varmints learn he's discovered platinum on his land and plot to seize it from him! Brown, once romantic lead to Mary Pickford and Garbo, found his true calling in serials and B-Westerns, and this 13-chapter 1937 cliffhanger from Universal contains all of the elements you could wish for: fires, stampedes, collapsing rope bridges, boulders rolling down mountains! It's made by pros in all departments, who started with Hoot Gibson, and The Perils of Pauline. And those who'd enjoy a respite from political correctness can glory in dialogue like, "Can't we save them from those red devils?" and "Red Hatchet make big fire, make all white men plenty warm."