John Boessenecker's new biography of Black Bart, plus three new history-travel books, a Southern Plains adventure and a collection of rip-roaring Western tales.
Who really was Black Bart? Prolific, award-winning Western historian John Boessenecker seeks to answer this question with his outstanding research and literary style in Gentleman Bandit: The True Story of Black Bart, the Old West's Most Infamous Stagecoach Robber (Hanover Square Press, $32.99). 
Many of us only know the surface story of the most popular and overly dramatized Western heroes, heroines, lawmen, outlaws and soiled doves. Black Bart is one of those well-worn hero-villains whose life has been fictionalized from dime novels to B-movies, from TV Westerns to comic books. 
The dandy, bowler-wearing highwayman who robbed the rich (Wells Fargo and wealthy stage travelers) but didn't kill because of his personal code of right and wrong was right out of the original ballads of Robin Hood. Ironic, too, as Charles Boles was born in England in 1829 before his family emigrated to upstate New York in 1830. 
Charles "Black Bart" Boles was the perfect character for fictioneers of the Western myth—and still is. But the intrepid San Francisco historian has revealed in Gentleman Bandit the layers of the life of a complex man who carried many burdens before he turned to his most successful venture in life: professional highwayman. His days of wanderlust before becoming America's greatest stagecoach robber were   weighted by his memories of his brothers' early deaths in California, his failure as a father and farmer and the unseen wounds of war from his service in the Illinois Vol-unteers in the Civil War. This is truly the strength of Boessenecker's research and writing: we gain empathy and a deeper understanding of the real person behind the myth-ologized stage robber. 
Like in his last book, Wildcat: The Untold Story of Pearl Hart, the Wild West's Most Notorious Woman Bandit, Boessenecker details in his "Acknowled-gment" in Gentleman Bandit a good review of previously published works on his subject. He also provides details on the untapped archives and private resources he has accessed and discovered in his research. The result is pure literary gold: Boessenecker delivers the most in-depth and thought-provoking biography of the iconic and over-fictionalized Western character ever published. He has now set the standard on Black Bart research, which may never be equaled again. As a historian, I really appreciate Boessenecker's attention to detail, his well-annotated endnotes and his persistence in discovering the truth on a subject he started researching five decades ago—when he was just 19 years old. 
—Stuart Rosebrook
The Curious and Amazing West
Renowned historian and author Mike Cox rounds out his "Finding the Wild West" series of books with two additional volumes from TwoDot ($19.95): The Mountain West and The Pacific West.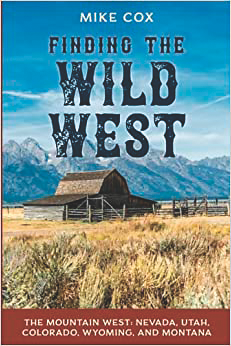 Both offer Cox's unique brand of engaging storytelling and reliable history packaged in fun-to-read and easily accessible books. The Mountain West explores Nevada, Utah, Colorado, Wyoming and Montana, while The Pacific West covers California, Oregon, Idaho, Washington, and Alaska. In these, Cox describes some well-known tales of Wild West history, but his strength as a researcher emerges when he uncovers truly fascinating and unknown stories relating to these states. For example, did you know that the fellow who helped found the Studebaker Company started out making wheelbarrows and wagons bound for the California goldfields? Neither did I. Wheelbarrow Johnny's story and hundreds more just like it can be found in these two volumes and are a must for the traveler, writer or just plain curious. 
—Erik Wright, assistant editor of The Tombstone Epitaph
A Fresh Take on the Grand Canyon State
When a book promises to "look into the heart of Arizona," you open the cover with skepticism. Really? The 48th state hasn't been exposed enough?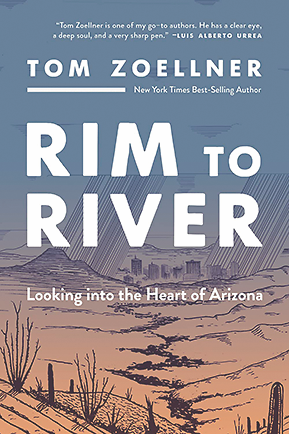 The short answer is no. Not until Tom Zoellner's Rim to River—Looking into the Heart of Arizona, just published by the University of Arizona Press ($24.95). This is his account of his 2019 walk the length of Arizona, interspersed with essays that tell the whole story, pimples and all, of a state too often written as "one big, bad waste of desert." It helped that he's a fifth-generation Arizonan and can write the hell out of a sentence.
He fulfills his promise and takes us right to the heart of Arizona. I'd never, ever been there before.
—Jana Bommersbach, coauthor with Bob Boze Bell of Hellraisers and Trailblazers: The Wild Women
of the West
Adventure on the Southern Plains
Killstraight Returns (Five Star, $25.95) is a departure from Johnny D. Boggs's usual fare. Demon-strating his chops as an author, he maintains a very high degree of tension unleashed finally in two incidents.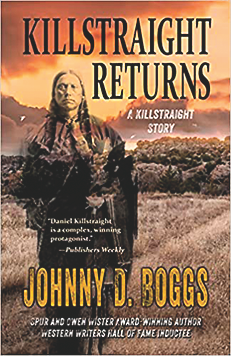 A smallpox epidemic adds suspense and dread along with the possibility of a Comanche uprising or massacre of Indians. His protagonist is a Comanche tribal policeman who is treated as a human being, not as a caricature. Killstraight has become the subject of a series of dime novels in which he is drawn much larger than life. As it turns out this is a plot by a would-be Buffalo Bill showman who wants the Comanche to star in his show. There are a number of interesting characters who seem destined to reappear, including antihero newsman Kyne and a Cherokee warrior.
—Doug Hocking, author of 
Tom Jeffords: Friend of Cochise
Renegades, Rakes and Revenge
 In Mud, Blood, and Beer: A Collection of Western Stories (Five Star, $25.95), L.J. Martin, the prolific author of Westerns, mysteries and thrillers, delivers eight short stories and a novella that should please fans of traditional Westerns. But many of these stories put a twist on "traditional," as Martin delivers rapscallions Louis L'Amour never would have dreamed up. Railroaders, preachers, cooks, gunmen, lawmen, miners, con artists, heroic villains and villainous heroes and a bit of history are on hand.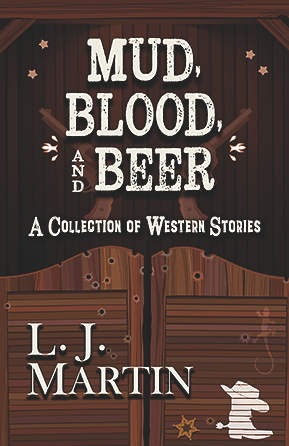 Justice is usually delivered, but not always in the way readers might expect. Wry humor often peppers these short stories, while the novella, "Eye for Eye," is a standard revenge oater with a savage tone. 
—Johnny D. Boggs, author of
 The Cobbler of Spanish Fort and Other Frontier Stories
Rough Drafts
Lakota author Joseph M. Marshall III to receive Western Writers of America's Owen Wister Award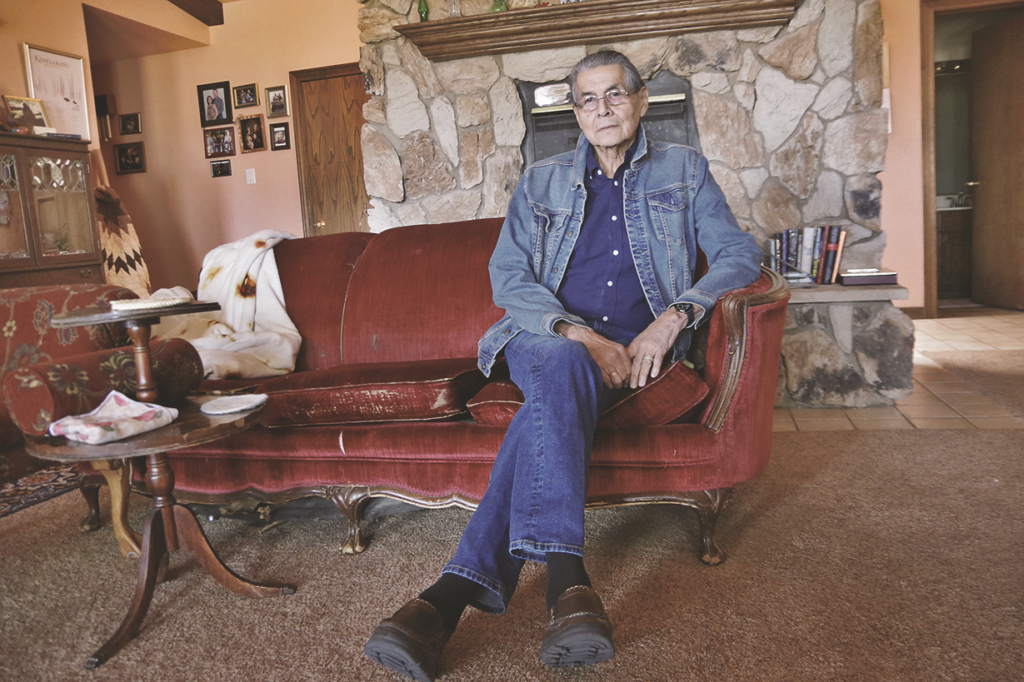 Western Writers of America has announced that Oglala/Sicangu Lakota author, historical consultant and actor Joseph M. Marshall III is the 2023 Owen Wister Award honoree for lifetime contributions to Western literature.
The award is scheduled to be presented at the 2023 WWA convention in Rapid City, South Dakota, June 21-24, when the award-winning author will also be inducted into the Western Writers Hall of Fame, housed at the Buffalo Bill Center of the West in Cody, Wyoming.
Marshall, whose first language is Lakota, was born in 1945 and grew up on South Dakota's Rosebud Reservation. He is the author of The Long Knives are Crying, a novel about the Battle of the Little Bighorn that was a 2009 Spur Award finalist for Best Western Long Novel. His novel Hundred in the Hand (2007) told the story of the 1866 Fetterman battle.
His nonfiction titles include The Journey of Crazy Horse: A Lakota History and The Day the World Ended at Little Bighorn: A Lakota History, which was the 2008 PEN/Beyond Margins Award winner. But many of his books are about Lakota beliefs, customs and spirituality such as The Lakota Way: Stories and Lessons for Living, a finalist for the PEN Center USA West Award in 2002. 
"After reading the list of past honorees for the Owen Wister Award, I am profoundly humbled and honored to be included," Marshall said. "I am extremely grateful for this recognition, and I will always treasure this moment in my life."
—Stuart Rosebrook
Building your Western Library
Texas Writer and Rancher Shares Her Favorites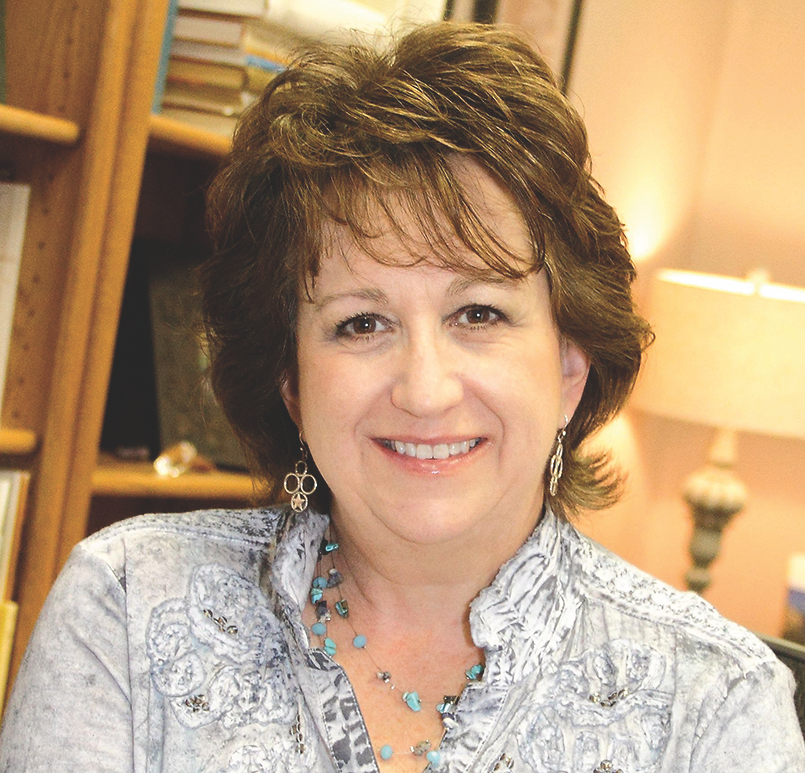 Natalie Bright, is the author of Keep 'Em Full and Keep 'Em Rollin': The All-American Chuck Wagon Cookbook (TwoDot) which won a Will Rogers Medallion Award. She writes books for kids and adults, blogs about ranch work and raising Angus cattle at Prairie Purview and enjoys talking to groups about Texas Longhorns. She is currently researching the history and food of Kansas cow towns for her next book, titled End of Trail Eats (TwoDot). 
1. In the Days of the Vaqueros by Russell Freedman (Clarion Books): His seminal work explains the origins of wild range cattle work. 
2. Cowboy Culture: A Saga of Five Centuries by David Dary (Alfred A Knopf): The University of Kansas professor's masterpiece focuses on the cowboy of North America and has won numerous accolades including the Western Writers of America Spur Award.
3. The Western Cattle Trail 1874-1897: Its Rise, Collapse, and Revival by Gary
and Margaret Kraisinger (Self-published): This groundbreaking work is the result of
a lifetime of research based on curiosity about an unknown trail the authors lived near in Kansas.  
4. Charles Goodnight: Cowman and Plainsman by J. Evetts Haley (University of Oklahoma Press): No Western library would be complete without a book about the inventor of the chuck wagon and his influence on short grass country. 
5. The Cattle Towns by Robert R. Dykstra (University of Nebraska Press): This is a gritty social history based on the arrival of the cow trailing industry in frontier communities.