Corn bread and biscuits were staples of Southern cuisine in Arkansas.
Biscuits and cornbread were staples in Arkansas homes, restaurants and hotels. Early biscuit recipes called for cream of tartar or saleratus (baking soda) until baking powder came along in the 1850s. Adulteration of all three of those products became a problem, and companies like the Royal Baking Powder proudly advertised theirs was not. Biscuits and corn bread were frugal and fairly easy ways to fill empty bellies, and flour and cornmeal were readily available to Arkansas pioneers.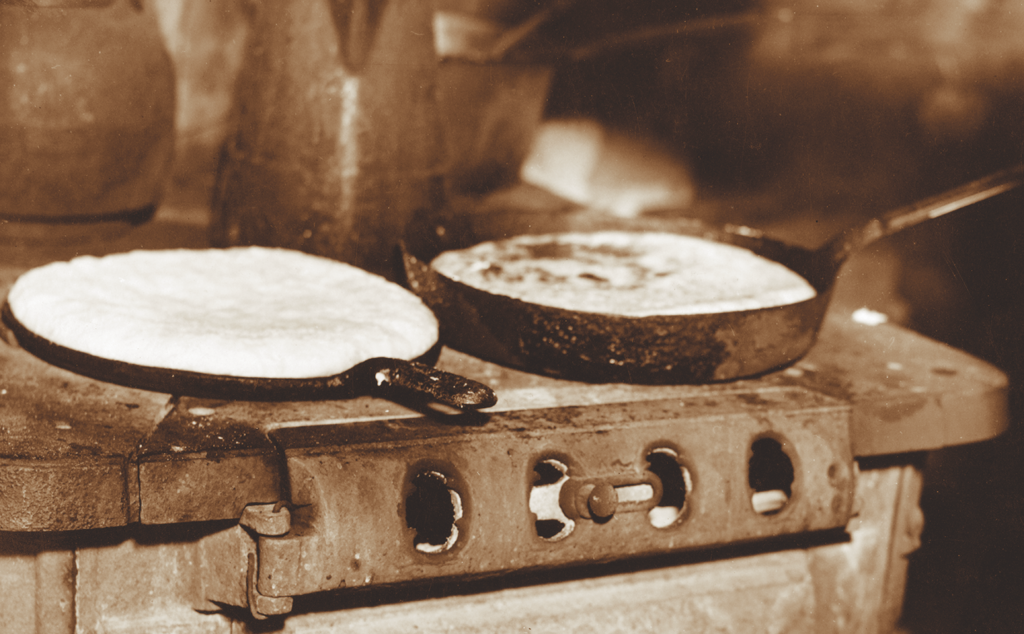 In 1860, the Des Arc newspaper reported that a man who lived "down East" lived so long on corn bread that his hair turned silk—like what grows on the grain. They also noted, "his toes are so full of corns that he expects to see them covered with husks the next year." Corn bread was typically made with cornmeal or a combination of cornmeal and flour and was leavened with baking soda or powder. But in 1877, Dooley's Yeast Powder suggested their product produced the most delicious and light biscuits, rolls, muffins, waffles and even corn bread. It was available at general stores, as were cornmeal, flour and sugar.
In 1880, Reverend Mr. Wiley of Little Rock walked into the local tinner's shop to buy a coffee pot. After he made his purchase, he sat down on a bench used for cutting tin that had a long knife on it. He lifted the coattails of his frock to prevent wrinkles, but when he stood to leave, he pressed the treadle and sliced off his coattails. He believed the tinner cut them off and the devil made him do it. The tinner tried to explain, but the reverend swore out a warrant for the poor tinner. When they went to trial, the reverend explained his version of the story and then the tinner took his turn. The justice was amused and asked the good reverend what was in his coattail pockets. The reverend told him he had a bottle of whiskey and a pound of soda. The justice was surprised and told the reverend he wasn't supposed to have whiskey on him and that he must acknowledge that was "prima facie" evidence of his drinking. The reverend replied, "Well, I'll tell you. I got the whiskey for communion purposes. It's all right to talk about wheat bread and wine, but if you want to please my congregation, you have to spread out corn bread and whiskey, and plenty of it." He lost his suit but vowed to take it to a higher court and would not be fooled by a machine put in operation by the devil.
In 1896, the W.W. Dickinson Hardware Company offered a "Dickinson Cooking Bee" biscuit baking competition to promote a new enamel range they were selling. The prime object was to show that the new Buck range was so easy to use that a child could operate it. The contest was open to girls ages of six to 14. They had 115 entries with the youngest being six-year-old Juliet Kettering. The girls took turns making their biscuits at Dickinson's and the paper reported, "One little girl brought a bottle of buttermilk along with her. She explained that buttermilk biscuits were the best, and she was afraid Mr. Dickinson would not have any buttermilk." The winner, Lou Ella Percival, received a toy version of the new Buck range with a complete set of nickel cooking utensils. As a bonus, all the contestants were included as members of the newly formed Buck Little Rock Cooking Club.
By the late 1890s, wheat and flour prices had risen, and a Little Rock newspaper wrote, "The high prices of wheat and flour are hard on the ordinary man, but it need not hurt anybody. Cornbread is palatable and nourishing and is reasonably cheap. Let's raise corn and eat cornbread."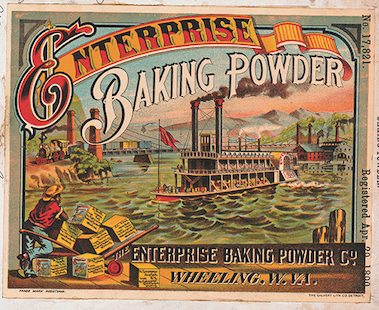 Corn Bread
2 ¼ c. yellow cornmeal
2 ½ tsp. baking powder • ½ tsp. salt
2 tbsp. sugar or molasses • 1 ¼ c. buttermilk
2 tbsp. sour cream • 2 eggs 
Combine the dry ingredients in a large bowl and stir to blend. Combine milk, sour cream and eggs together. Add that to the dry ingredients and stir until blended. Pour into a hot, greased 8-inch cast-iron skillet or cake pan. Bake at 375° for 20‑24 minutes or until done.
Recipe adapted from the Fort Smith New Era, December 1, 1869.