Nate Champion became a martyr in the Johnson County War.
For some residents of Johnson County, Wyoming, in the 1890s, Nate Champion had the perfect name. He was a champion of the rights of small ranchers in the area. But for others—the cattle barons—he was nothing but a rustler who threatened their herds and profits.
Champion was born in Texas in 1857 but later made his way to Wyoming. There, he was a cowboy and owned a small spread. By the early 1890s, he was leading efforts to organize the small ranchers in Johnson County. The aim: to conduct a roundup of unbranded cattle on the open range. The large ranches claimed that all the cattle were theirs. Legal authorities tended to stay out of the argument, so the barons took matters into their own hands.
Nate Champion was the first target on a list of men to be killed. The theory was that if they killed the leader of the small ranchers, then the organization would fall apart. The barons put together a mercenary "army" of about 50 men, many recruited from Texas. They made their way from Cheyenne to Champion's KC Ranch, not far from the town of Buffalo.
On April 9, 1892, before dawn, the so-called invaders surrounded Champion's cabin. Two visitors came out first; they were captured and later released. Champion's partner, Nick Ray, came to the door to see what was going on; he was shot and mortally wounded.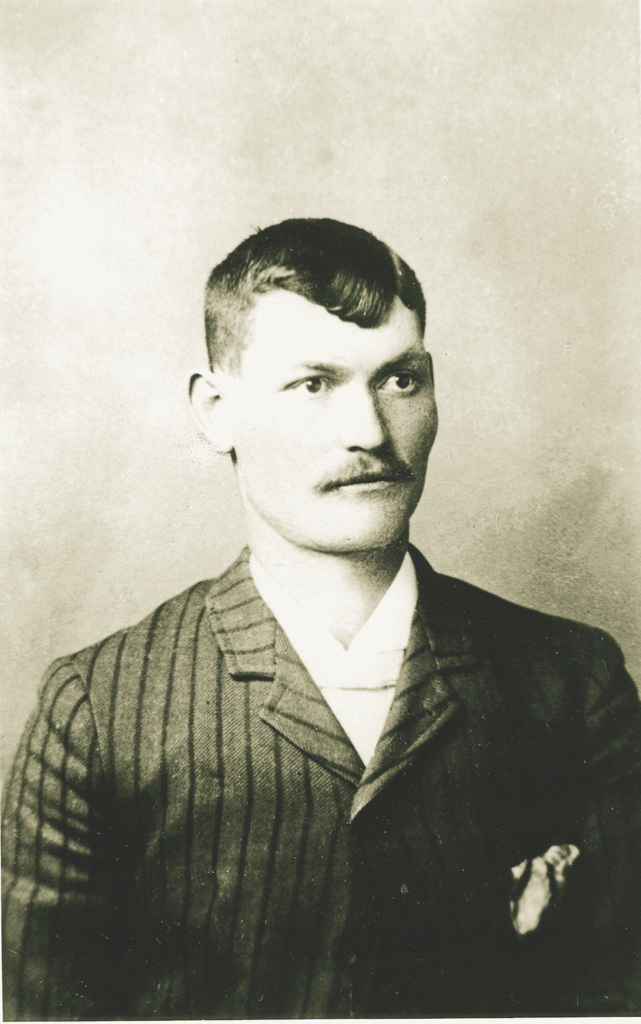 The army then opened up, firing indiscriminately at the home. Champion fought back, holding off the invaders for most of the day (and keeping a running diary of the events). As darkness neared, the invaders set fire to the cabin. Champion ran out the back door, shooting as he went. He was hit an estimated 28 times and died near the building.
The army then prepared to make its way to Buffalo, intending to capture the town (which favored the small ranchers). It wasn't to be. A couple of passersby had seen the siege and spread the alarm. About 200 townsmen headed off the invaders at the TA Ranch, where the invaders were surrounded in a barn. An army unit managed to save them; they were arrested and taken to Buffalo to face murder charges. But the cattle barons used their money to delay legal proceedings that nearly bankrupted Johnson County. Charges were dropped. Nobody was ever tried in the death of Nate Champion.
But, in several ways, Champion was the victor. Democrat candidates across the state, most of whom supported the small ranchers, were overwhelmingly voted into office in the next election. The small ranchers gradually claimed and fenced off the open range lands. And Nate Champion's grave, at Buffalo's Willow Grove Cemetery, was and is something of a shrine to a man who stood up to the powers that be.