For 70 years, True West magazine's editors and contributors have been among the greatest chroniclers of the American cowboy.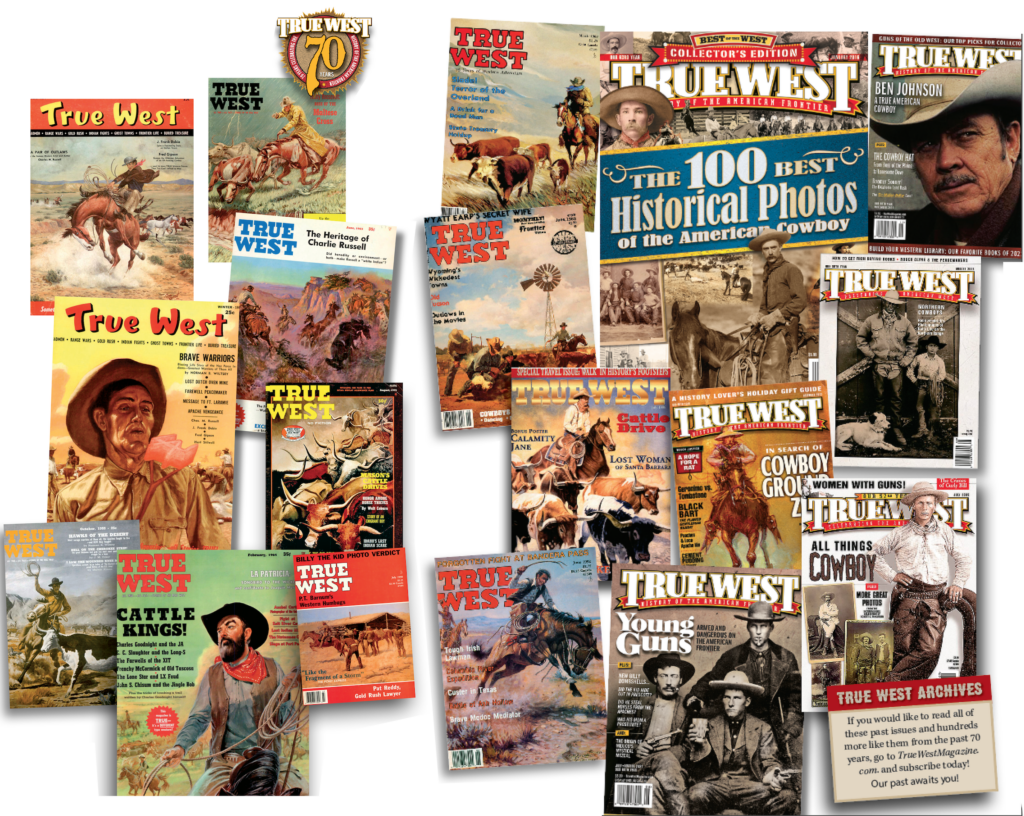 True West's founding publisher Joe Small was a Texan, and there isn't anything more Texan than a cowboy. From our first issue in the summer of 1953, which featured an illustration of a cowboy on the cover (top left), to the present day, we have published hundreds of articles on the iconic knight of the West, the humble working cowboy—from his origin as a Spanish vaquero to the modern cowhand. Few history publications have published as many articles and historical photographs about the history of the iconic Old West waddie as True West has. 
In honor of our 70th year, we have created a photo essay of our covers that looks back on our coverage of the cowboy from trail drives to movies, from ranching to literature, themes which we have explored in the main features of this issue on Charles Goodnight and Oliver Loving, Larry McMurtry's Lonesome Dove and American icon and Western star Robert Duvall.
Happy trails!