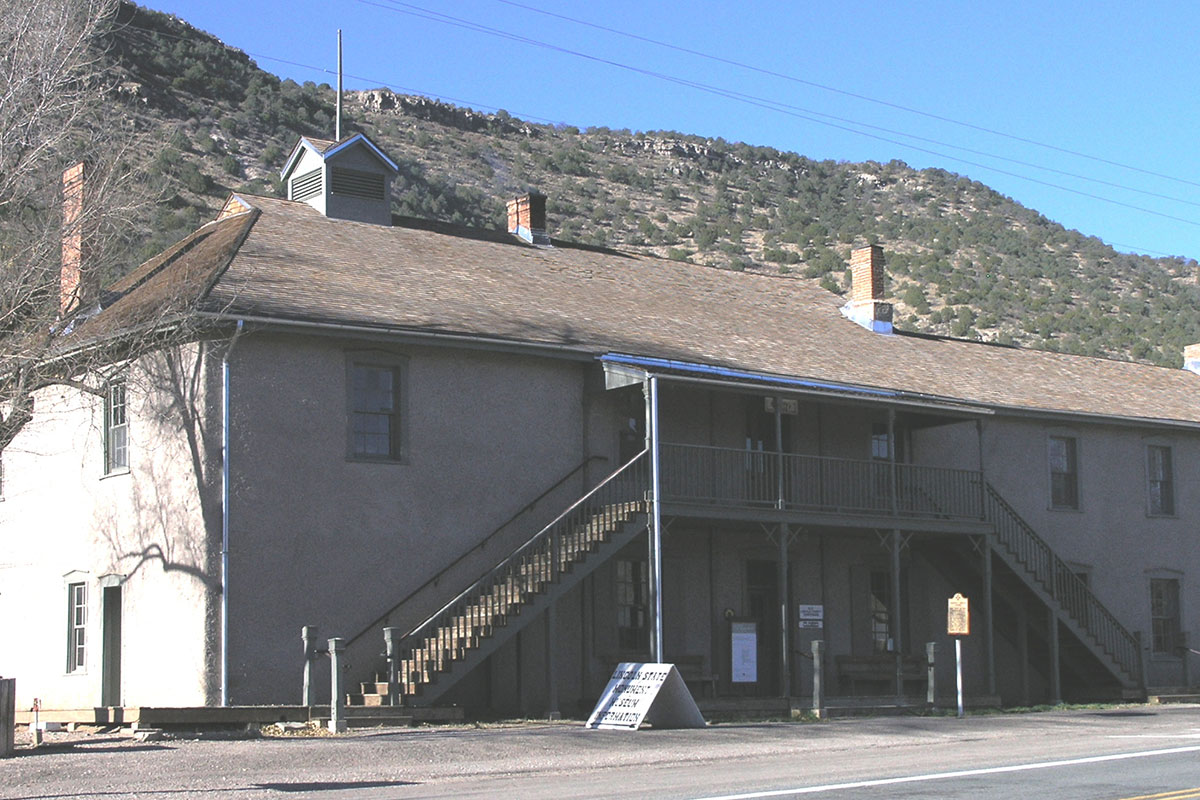 Lincoln, NM deserved its reputation as a deadly town. Example: February 21, 1878.
Private Edward Brooks is carrying messages from Ft. Stanton to Lincoln. The town is on
high alert after the killing of John Tunstall three days earlier, and military guards are on
duty to prevent further mayhem. As Brooks gallops through town, past the courthouse
(photo), sentry Private Gates—alarmed by the rider–opens up. Brooks drops dead in the
middle of the street. Ironically the two men were in the same company and may have
known each other.
Mark Boardman is the features editor at True West and editor of The Tombstone Epitaph.