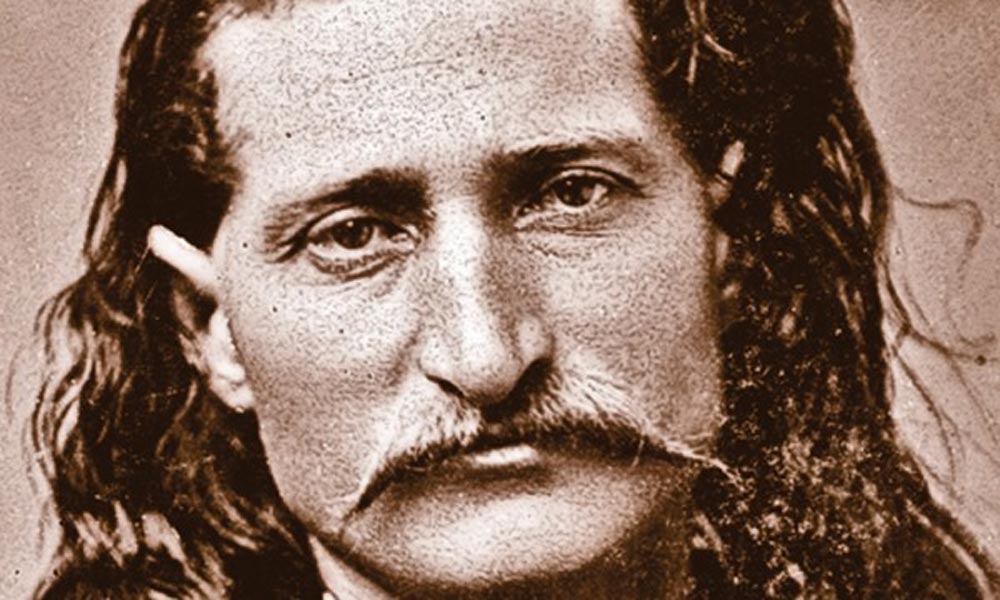 May is a great month for birthdays to celebrate icons of the west—both human and major events–so let's bake a cake.
This year, we'd have put 180 candles on the birthday cake of James Butler "Wild Bill Hickok", who was born on May 27, 1837 in Troy Grove, Illinois.
We'd have had 132 candles for George "Gabby" Hayes, who was born on May 7, 1885.
One of America's greatest Olympic stars, Jim Thorpe, was born on May 27, 1887 on a reservation in Oklahoma Territory. His Indian name was "Bright Path."
Gary Cooper of High Noon fame was born in Helena, Montana on May 7, 1901.
The beloved John Wayne—really, Marion Michael Morrison, but better know as The Duke–was born on May 26, 1907.
"Tonto", or Jay Silverheels, shared The Duke's birthday of May 26. But he was born in 1919 in Ontario on the Six Nations Reserve.
And we can actually still sing Happy Birthday to Clint Eastwood, born in San Francisco on May 31, 1930.
We also have several major events to honor in May:
The "golden spike" was driven into the final hookup of the Central Pacific and Union Pacific railroads in Promontory, Utah on May 10, 1869, giving America its first transcontinental railroad.
On May 4, 1875, Wyatt Earp made his first arrest, bringing in horse thief W.W. Compton to jail in Wichita, Kansas.
On May 1, 1880, the Tombstone Epitaph issued its first edition. The paper was owned and run by John Clum who said "every tombstone should have its epitaph."
Three years later on May 1, 1883, William F. "Buffalo Bill" Cody staged his first show, calling it "Buffalo Bill's Wild West."
On May 31, 1900 in Kiowa, Kansas, Carry Nation went on her first saloon wrecking rampage. Oh, that woman could wield an axe!
The first serious western, Owen Wister's "The Virginian: A Horseman of the Plains," was first published on May 28, 1902.