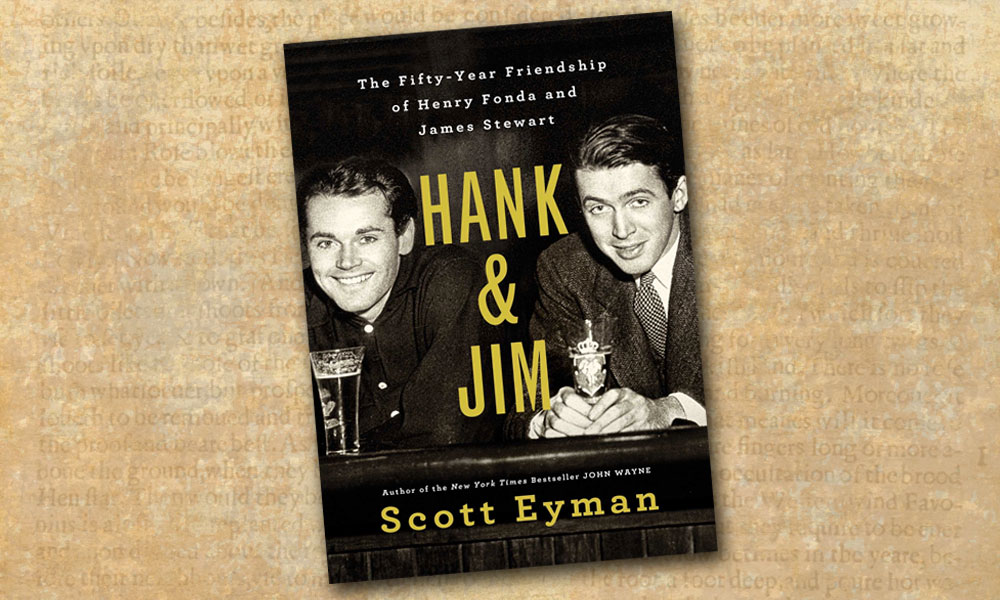 Scott Eyman's Hank & Jim: The Fifty-Year Friendship of Henry Fonda and Jimmy Stewart (Simon & Schuster, $29) is a sensitive, deeply researched chronicle of the relationship between Henry Fonda and James Stewart that offers fresh perspective on the life of each man.
Though opposites in many ways, and steadfast in their opposed beliefs, the pair were, with the exception of one incident, able to put politics aside and forge a heartfelt, lasting friendship. For Fonda especially, this connection was one of the few constants over the course of an exciting but often tumultuous career.
Enlivened throughout with touching moments between the two (like Fonda sketching Stewart's beloved but aging horse, Pie, on the set of The Cheyenne Social Club), Hank & Jim is essential reading for anyone interested in the careers of these men, or in the enduring, popular cinema they helped to shape.
— Andrew Patrick Nelson, PhD, author of Still in the Saddle: The Hollywood Western, 1969-1980.