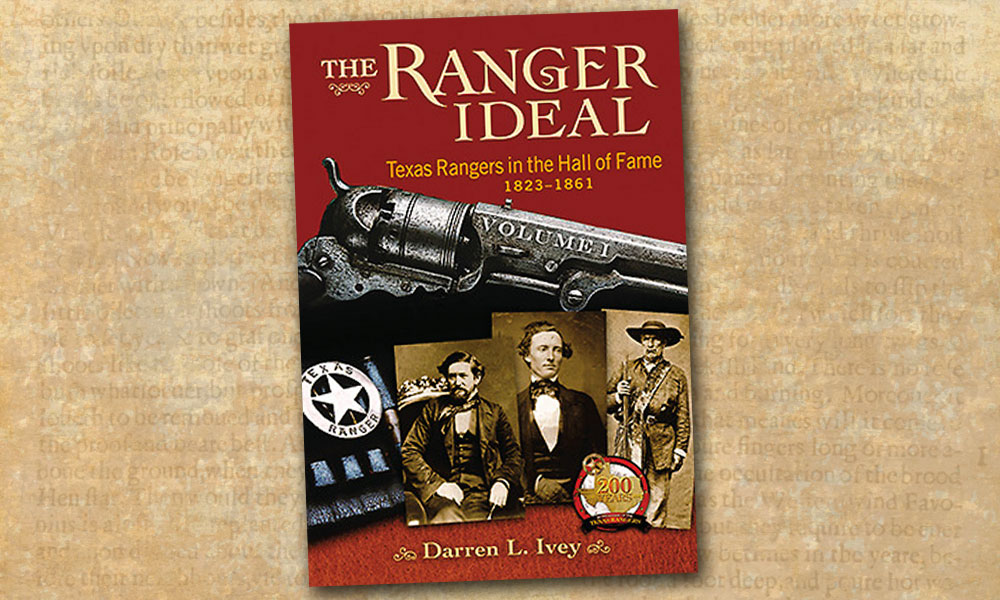 When it comes to recently published nonfiction on the Texas Rangers, the figurative cartridge belt rides pretty heavy on the waist. In other words, a lot of new Ranger-related books have hit the market of late. A few amount to low-velocity rounds, though most could be taken as standard-issue factory-loads fully equal to the job. But Darren L. Ivey's new book, The Ranger Ideal: Texas Rangers in the Hall of Fame Volume 1, 1823-1861 (University of North Texas Press, $39.95), is the literary ammo you want.
The 652-page book examines the lives of six early-day Rangers along with the man who came up with the Ranger idea, Stephen F. Austin. The Rangers covered are Jack Hays, Ben McCulloch, Bigfoot Wallace, Samuel Walker, "Rip" Ford and Sul Ross.
Read Ivey's well-researched and written character studies and you'll have a solid overview of the beginning of the Ranger story and the legend that followed.
Mike Cox, author of Texas Ranger Tales: Hard-Riding Stories from the Lone Star State
https://truewestmagazine.com/frontier-texas/