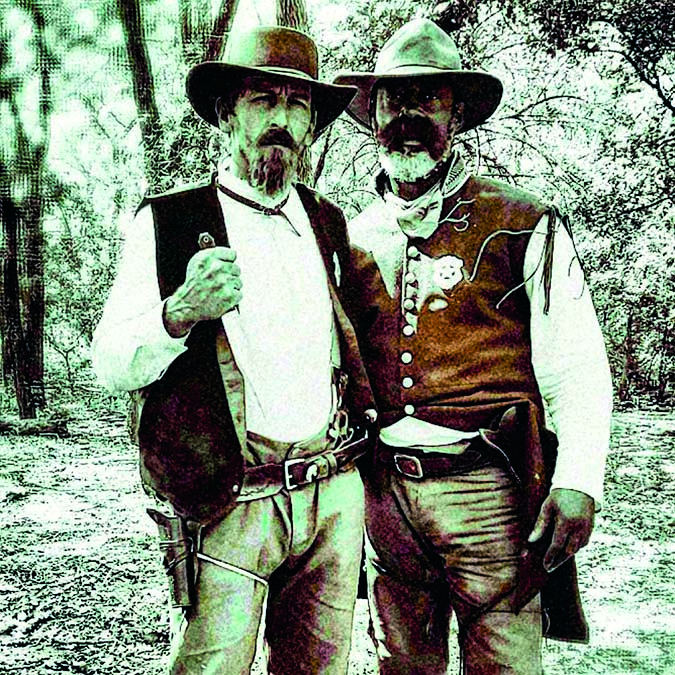 The real law-and-order hero's long and Winding road to cinematic and television fame.
Interest was generated in Hollywood on Western lawman Bass Reeves after the publication of my first book, Black, Red and Deadly: Black and Indian Gunfighters of the Indian Territory, 1870-1907, in 1991. The longest chapter in the book is on Bass Reeves. The first phone call I received interested in Bass Reeves was from actor Lou Gossett, who had just won an Oscar for An Officer and a Gentleman. Shortly thereafter, my book was optioned periodically by actor Don Johnson, Suzanne de Pass, Sinbad and Maury Povich, in that order, all looking to make a film or series on Bass Reeves. Nothing came to realization regarding film development.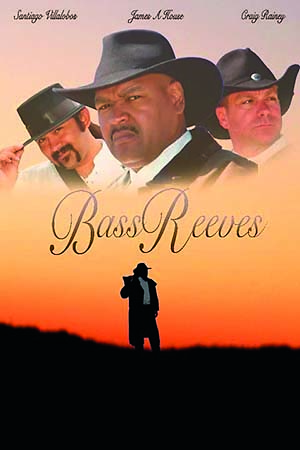 When my Bass Reeves biography, Black Gun, Silver Star: The Life and Legend of Frontier Marshal Bass Reeves published in 2006, actor James Pickens Jr. optioned that book. It was later optioned by Morgan Freeman and his company, Revelations Entertainment Inc., and has currently found a home at a streamer for a television series. In 2015, two docudramas were made about Bass Reeves for cable television, the first was from FOX Television, produced by Bill O'Reilly for his Legends and Lies Western series, "Bass Reeves: The Real Lone Ranger." Bass Reeves was portrayed by the actor D. L. Hopkins. The second docudrama was from the Discovery Channel for the second season of its Gunslingers series, and was also titled "Bass Reeves: The Real Lone Ranger." Bass was portrayed by Joseph Curtis Callender with onscreen remarks by
True West magazine editor Bob Boze Bell and me.
In 2017, Bass Reeves was intelligently portrayed by Colman Domingo in the NBC series Timeless in the fictional episode titled "The Murder of Jesse James." In January 2020, the independent small-budget movie titled Hell on the Border was released. It was filmed in Alabama and starred David Gyasi as Bass Reeves as the lead character. The movie had a weak plot and was not historically accurate. Another independent small-budget movie was directed by and stars Isaiah Washington as Bass Reeves. This film, titled Corsicana, based on a fictional storyline had a December 2020 release date but as of this writing had not yet been viewed by the public or critics.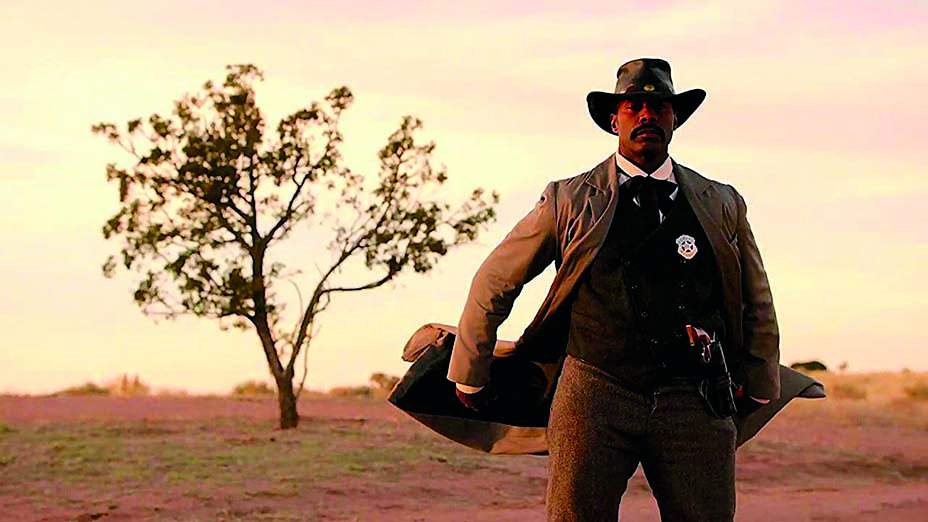 Chloe' Zhao, an award-winning movie director stated that she was writing and developing a Bass Reeves biopic movie to be produced by Amazon Prime. Netflix is developing a fictional Black Western movie produced by Jay-Z, who also is providing music, for a 2021 release titled The Harder They Fall. This film uses the names of various Black characters of the real Western frontier, including Nat Love, Rufus Buck, Jim Beckwourth and Cherokee Bill. Noted film actor Delroy Lindo will possibly portray lawman Bass Reeves.