Alaska native son Walter Harper was the first to ascend North America's highest peak, but his fame—and life as a physician—were cut short by tragedy.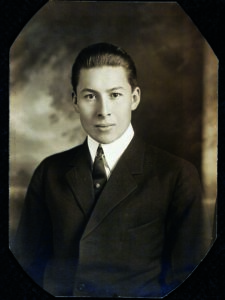 Every year roughly 1,200 climbers register with the U.S. National Park Service to climb Alaska's 20,310-foot Denali, North America's highest peak. A little over half make it to the top.
Those who scale her battle minus-30-degree temperatures and 150 mph winds. The first man to reach the top was 21-year-old Alaska native Walter Harper who stood on the summit in 1913—without oxygen—reaching for the hand of an ailing Dr. Hudson Stuck so he could, too, achieve his dream of standing on the highest peak in North America.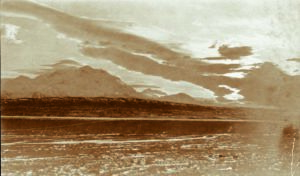 Harper was born in 1893, the youngest child of Jenny Albert and legendary prospector Arthur Harper, who abandoned them shortly after his birth. Walter was raised in an Athabascan village until he was 17. Dr. Stuck, an Episcopal missionary, hired him as a trail guide.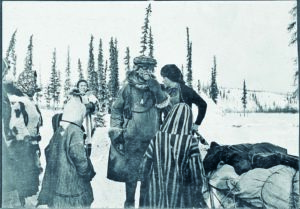 The two traveled to missions getting to know each other. When Stuck decided to tackle Denali's summit, Walter was invited along. As they scaled the peak, Stuck's health declined. Walter and guide Harry Karstens did most of the work. The two spent three weeks chopping a three-mile-long staircase over one ridge and then set up five high camps. Finally, as they reached the rocky pinnacle, Walter stepped on top at 1:30 p.m. on June 7, 1913, grasping Stuck's frail hand, guiding him to the summit.
While he played a key role in one of Alaska's historical highs, Harper also became an unwitting participant in one of Alaska's historical lows, the sinking of the SS Princess Sophia.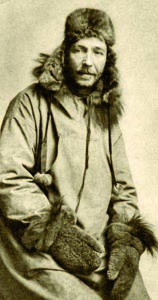 Stuck had encouraged Walter to pursue a medical career. He had been accepted to medical school in Philadelphia at the same time he married Frances Wells in Fort Yukon on September 4, 1918. They would honeymoon on the Princess Sophia on their way to Seattle to catch an eastbound train.
They found Skagway a wild scene. The night before the ship was to embark, the town hosted the Sourdough Dance for newly enlisted troops from Ruby, Alaska, practically the town's entire male population.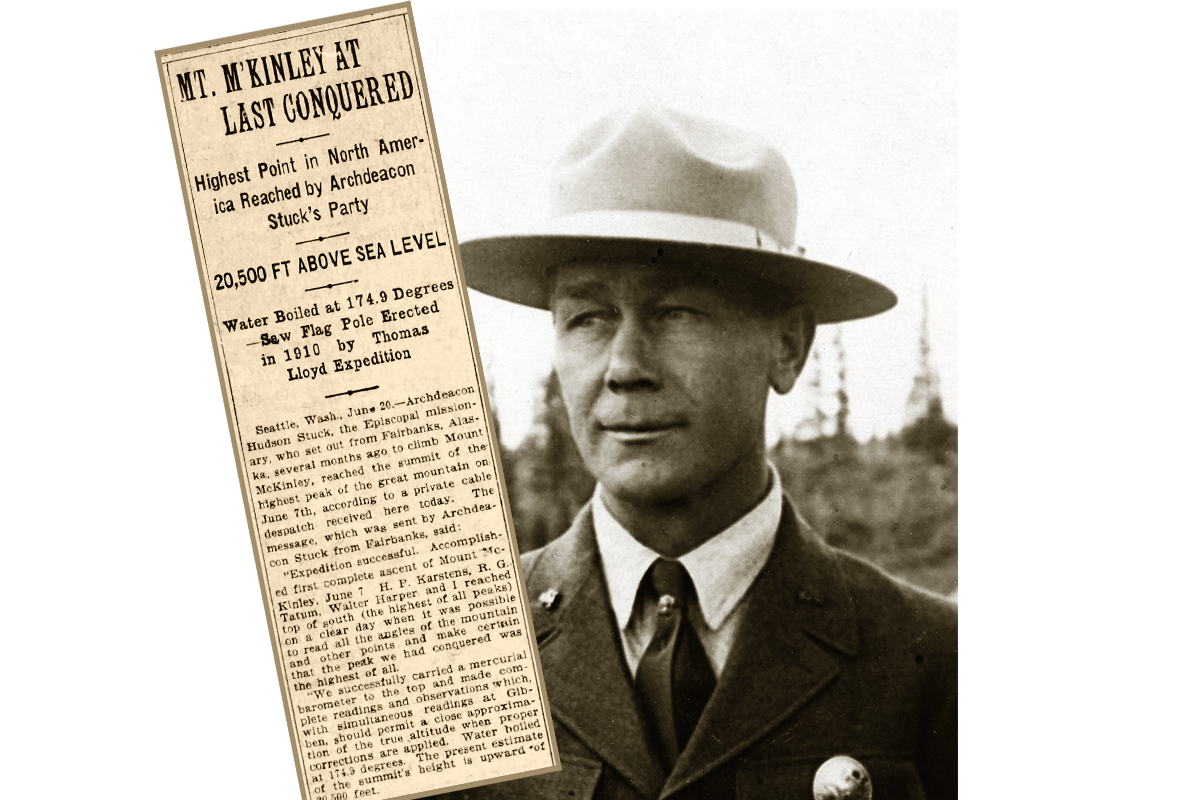 The newlyweds boarded on October 23. The ship left Skagway at 10 p.m., three hours behind schedule. Within four hours, the vessel found itself in a blinding snowstorm, more than a mile off course, and aground on Vanderbilt Reef.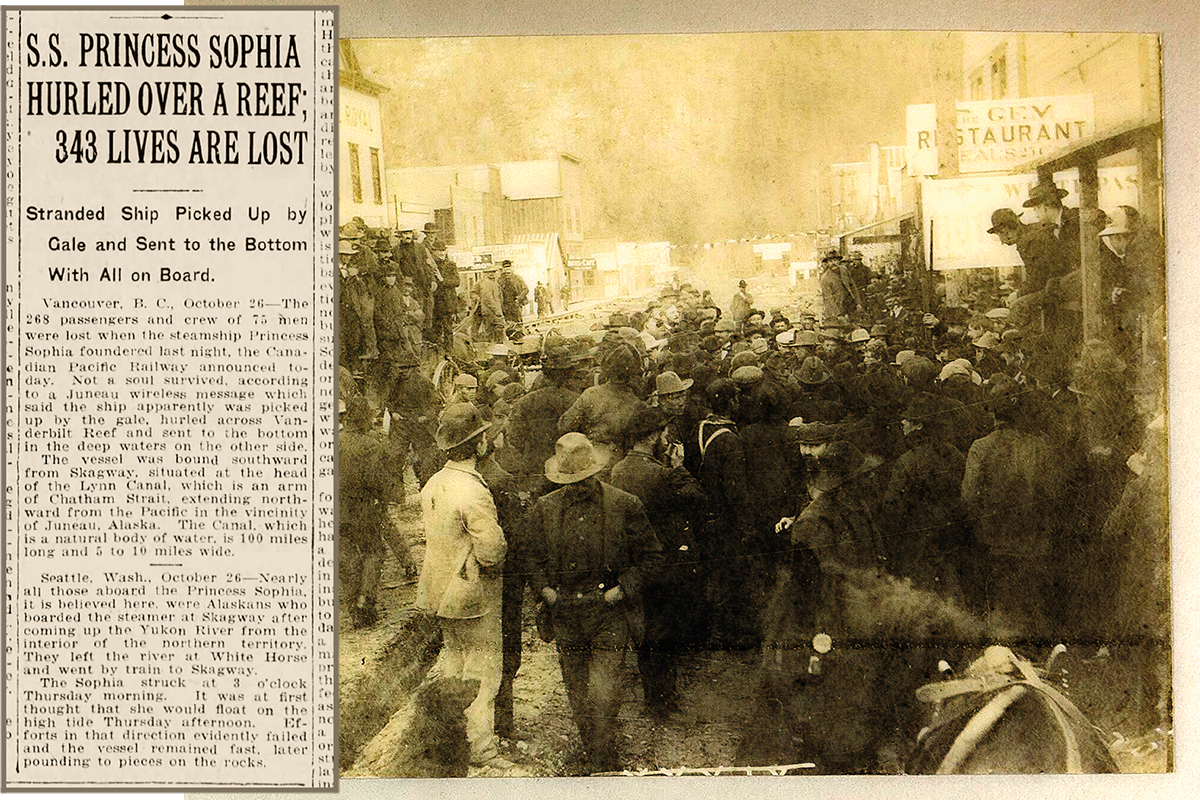 Rescue ships could not get close enough to the vessel because of gale force winds and towering waves. The Princess Sophia's captain hampered efforts by radioing the ship was in no immediate danger. Then a northern gale struck the ship, her bottom grated off by the reef and she broke apart and sank on October 25, taking the Harpers, 266 other passengers and the crew of 75 to the bottom.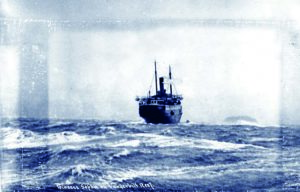 The Harpers' bodies were recovered, and the couple was buried side by side in Juneau's Evergreen Cemetery. Their marker reads: "Here Lie the Bodies of Walter Harper and Frances Wells, His Wife, Drowned on the Princess Sophia, 25th October 1918. May Light Perpetually Shine on Them. They were Lovely and Pleasant in Their Lives, And in Death They Were Not Divided."
Mike Coppock was born and raised in Western Oklahoma. After graduating from Phillips University in Enid, he has lived in Alaska off and on since 1985. While in Alaska, he taught history in an Alaska Bush community, worked as an editor of two Alaskan newspapers and was a flight specialist for the FAA. He is currently a historical interpreter at Denali National Park.