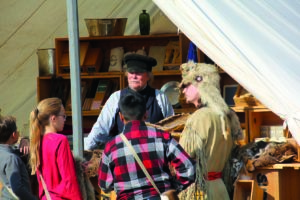 Western Writers of America pack in to save the day.
"At the bottom."
Your heart is going to hit the bottom of your stomach in a second when I tell you that was the answer a grade school student gave to the question, "Where was the Declaration of Independence signed?"
Surveys have found that today's students not only don't know their history, they don't care. They find it boring. Some think that Lewis and Clark are guys that Taylor Swift dated.
Those who love history—especially those devoted to writing about Western history—not only find that intolerable, but dangerous. How can you be an informed citizen in a society that is based on "we the people" if you don't know what "we" did? As someone once said, "Ignorance of one's past leads to cultural chaos."
The Western Writers of America are changing that. With the Homestead Foundation, they have launched "Packing the West" to bring Western writers and stories of the 1800s into classrooms—both through in-person presentations (when COVID permits) and films that COVID can't stop.
"We want to at least expose young people to history, and combine history with reading and writing, because we think they're the core of life," says Candy Moulton, executive director of WWA (and a True West contributor).
Board president Chris Enss and Candy have led the effort, planned over the last four years.
"We wanted to go into classrooms with a trunk filled with cool things—replicas, so kids could touch them. Arrowheads, maps, books, artifacts. We were ready to launch in March when COVID hit."
Classrooms were shut down and kids sent home. Did that stop them? Of course not—they're Western gals, remember, much like the pioneers they are bringing alive for kids who will soon realize history is anything but boring.
"We quickly pivoted to digital presentations," Candy adds. "COVID has been our enemy and our friend."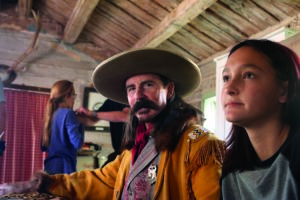 Then in the late summer, they got a big grant from the Wyoming Business Council to fund their first four films—30-minute documentaries—being launched in schools in Colorado, California and Wyoming. Don't fear, their plan is to eventually expand into all 17 Western states.
The program focuses on four areas: Western trials, Women of the Old West, American Indians and Legends of Plains. Besides the presentations, they're also developing a curriculum that can be handed to teachers or home-schooling parents.
The first four films feature stories about Jim Bridger and Letitia Carson; Mary Graves Clarke and Louise Clapps (Dame Shirley); Quanah and Cynthia Ann Parker and Chief Washakie; Bill Cody (Pony Express) and Nat Love.
If for some unbelievable reason you don't know who these people are—now's a good time to look them up. Your child or grandchild may just want to discuss them soon!
Jana Bommersbach has earned recognition as Arizona's Journalist of the Year and won an Emmy and two Lifetime Achievement Awards. She cowrote the Emmy-winning Outrageous Arizona and has written three true crime books, a children's book and the historical novel Cattle Kate.