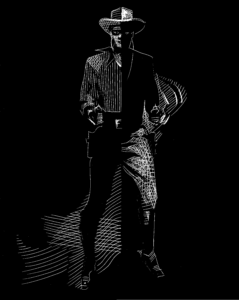 Some things just have to be said.
In this time of renewed racial contention, it is somehow fitting—and timely—that one of the unsung heroes of the Wild West era was a Black man who wore a badge and rode for the law. Talk about a bridge to the present. I think it's high time we celebrated this amazing lawman who logged over 3,000 arrests in a three-decade career and shot it out with, and won, against 14 to 20 bad guys (the record on exact kills is unclear).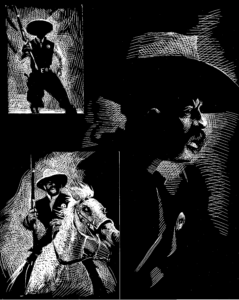 Bottom line: he makes Wyatt Earp look like a part-time mall cop.
And, yes, Bass rode a white horse.
Thanks to author Art Burton, we have an excellent look at who Bass Reeves really was, warts and all (p. 20). And, thanks to Art and Mark Boardman, we can see the pros and cons in the argument of whether Bass was the model for the Lone Ranger, as many have proclaimed (p. 26).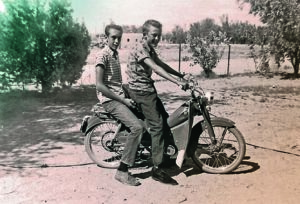 Dan Harshberger and I have been collaborating on covers since the first issue of the Razz Revue in 1972. I have to say, in my humble opinion, the cover of this issue is the best one yet. Just the coolest.