A remarkable biography of U.S. cavalryman Lt. Powhatan Clark, plus a new history of the Civil War in the Southwest, big new biographies of Billy the Kid and Ned Buntline, and a dramatic novel of the Minnesota frontier.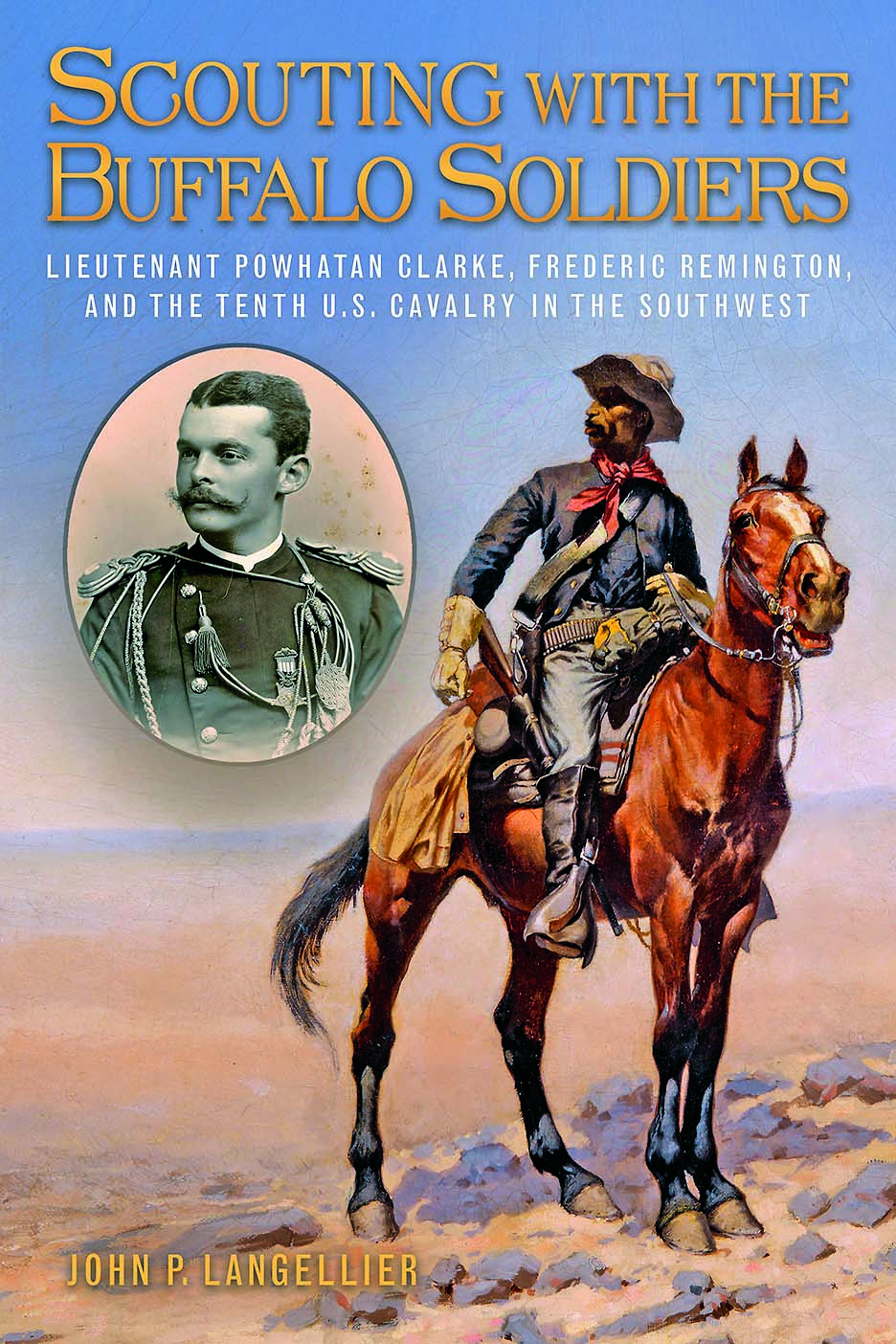 Biographies of 19th-century American military officers tend to be major tomes recounting the lives of names well-known—Philip Sheridan, George Armstrong Custer, William Tecumseh Sherman, Robert E. Lee, George Crook, et. al.—so it is refreshing to read John P. Langellier's latest work, Scouting with the Buffalo Soldiers: Lieutenant Powhatan Clarke, Frederic Remington, and the Tenth U.S. Cavalry in the Southwest (University of North Texas Press, $34.95). Number 19 in the North Texas Military Biography and Memoir Series, Scouting with the Buffalo Soldiers is an insightful, extremely well-researched biography of a son of a Southern doctor whose life burned bright with unexpected fame from a serendipitous relationship with Remington, the Medal of Honor and a choice European military assignment in Berlin. Langellier's scholarship on details of young Clarke's career trajectory from a privileged Southern family to his day-to-day life as a young military officer commanding Black soldiers in the 1880s and 1890s West is reflective as well as critical. Langellier states, "Clarke at the outset of his military career seemed ambivalent about his lot. Eventually, he evolved from accepting his situation to maintaining that he commanded some of the finest troops on the frontier regardless of skin color."
For scholars of mid- to late-19th-century frontier military history, Langellier has also provided an invaluable resource with his extensive and detailed endnotes and unabridged bibliography. In today's publishing world, many publishers confine authors to abridged bibliographies and brief endnotes (or worse yet, parenthetical notes within the text). Additionally, readers benefit from the dual-strength of Langellier's excellent prose and encyclopedic knowledge of the subject matter. Finally, the Tucson-based historian has produced a model biography of a 19th-century American man whose abbreviated life reflects the many facets of post-Civil War life for the son of a white Southern doctor and medical professor. Clarke was born in Louisiana and raised in post-war Baltimore, Maryland. His path to West Point and a meritorious cavalry career is less a straight line to fame than a life of serendipity, fortuitousness and, ultimately, tragedy.
What would his life have been without his chance meeting of Frederic Remington, which led to the great New York artist's inspiring illustrations of young Clarke's cavalry life and courageous actions in the field? And what if his life had not ended tragically by accident in the swirling waters of the Little Bighorn? Langellier expertly leaves us pondering these questions, and in doing so, provides us a window into the life, hopes and dreams of a young American man, just married, with the possibility of a long and storied military career ahead of him. Would young Powhatan Clarke have achieved greater success and notoriety in his military career or found his final resting place in Cuba or France? We will never know. But, because of Dr. Langellier's fine research, Powhatan Clarke's life and legacy will not only live on, but inspire further study of the everyday men and women of America during the complex and fractured Gilded Age.
—Stuart Rosebrook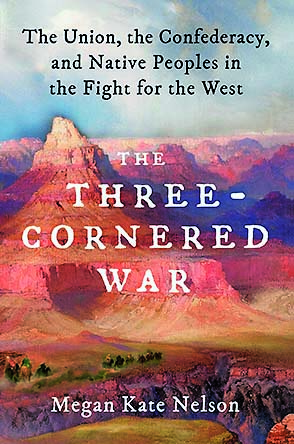 Three-in-one
Locating books about the bloodshed in the American Southwest during the Civil War era is easy, but Megan Kate Nelson found the tenacity to combine the Confederate invasion of New Mexico and military campaigns against Apaches and the Diné (Navajos) in a single volume. The result—The Three-Cornered War: The Union, the Confederacy, and Native Peoples in the Fight for the West (Scribner, $28)—is a remarkable achievement. The title comes from a phrase a soldier used to describe the campaigns, and Nelson paints solid portraits of the famous—Kit Carson, Mangas Coloradas, Henry Hopkins Sibley—and the unheralded—Union commander Edward Canby's wife, Louisa; a Diné woman called Juanita; a miner named Alonzo Ickis—while putting all the personalities, blunders and times in historical perspective.
—Johnny D. Boggs, author of Matthew Johnson, U.S. Marshal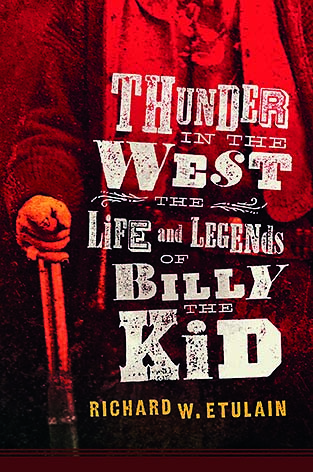 The Kid, Real and Imagined
Richard W. Etulain's Thunder in the West: The Life and Legends of Billy the Kid (University of Oklahoma Press, $29.95) is an indispensable resource on Billy the Kid in literature and film. The first half of the book provides a thorough retelling of the history of Henry Antrim as it evolved through the continuing work of scholars providing what is likely the most accurate account of his life. It was hard to put down. The second part of the book deals with the changing presentation of Billy in history and legend, including in novels and cinema. The bibliography and discussion of various works make this an invaluable tool.
—Doug Hocking, author of
Tom Jeffords: Friend of Cochise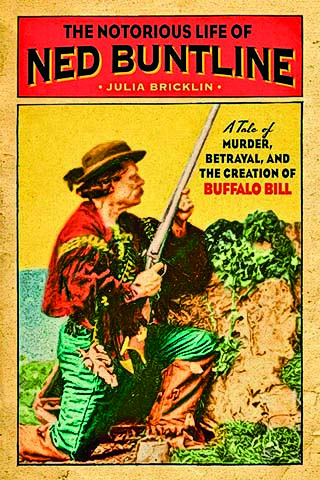 Legendary Mythmaker
Julia Bricklin, author of the applauded biography Polly Pry: The Woman Who Wrote the West (2018), brings a new book to readers with The Notorious Life of Ned Buntline: A Tale of Murder, Betrayal, and the Creation of Buffalo Bill (TwoDot, $25.99.) Many people know of Buntline for his work on the creation of the American myth in dime novels and perhaps most famously for his association with Wyatt Earp's fabled pistol—America's version of King Arthur's Excalibur. Bricklin carefully analyzes the life of Edward Zane Carroll Judson (Buntline) and works out his own life story, which was wrought with scandal and controversy. Buntline served time in prison and later served as a soldier, but his life was marred by alcoholism and polygamy. Despite his own exploits, Buntline elevated the lives of others in his mythological tales of heroism and defeat in over 400 dime novels.
— Erik J. Wright, author of
Phil Foote: Lawman, Outlaw, Hell-Raiser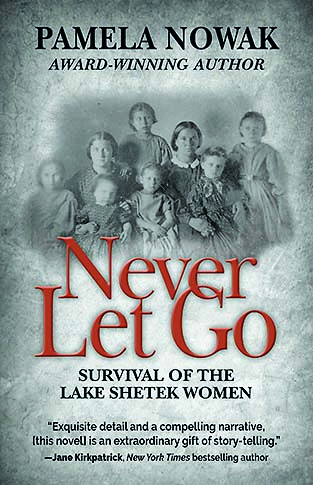 Hard Times on the Minnesota Frontier
Never Let Go: A Novel (Five Star, $25.95) by Pamela Nowak portrays the true story of five women who experienced the gruesome Lake Shetek Massacre during the 1862 U.S. Dakota War. These Minnesota pioneers settled in Lake Shetek to find better lives. Instead, they experienced the largest Indian war in U.S. history. One woman was abandoned on the prairie with two small children. Another was left for dead in a mosquito-infested slough. Three were taken captive by the Sioux. All endured horrific events that tested their wills to survive. Nowak's precise research and vivid imagination splashes this historic tragedy on the page in stark brilliance. Never Let Go holds the reader's attention to the very last sentence. It is a must-read.
—Candace Simar, author of
The Glory of Ordinary Time
The Legacy of Bison Books
For 60 years, the University of Nebraska Press's treasured imprint has helped lead the way in Western history publishing.
Twenty years after the University of Nebraska Press in Lincoln was founded, the highly respected scholarly press launched Bison Books in an attempt to broaden its readership and scope. Six decades later, the Lincoln-based Western history and literary imprint continues to publish new historical scholarship and regional fiction while maintaining one of the strongest backlists in the Old West genre.
In 2021, Bison Books kicks off the year with Sidney Thompson's second novel in The Bass Reeves Trilogy, Hell on the Border, and Mary Clearman Blew's Waltzing Montana: A Novel (see Rough Drafts column on page 51). Both Thompson and Blew are highly regarded scholars and authors, and their latest novels are testaments to their literary reputations for challenging the status quo with their highly regarded research, styles and prose.
I also recommend a second look at Bison's fiction backlist, which includes three Western novelists whose literary contributions to the Western oeuvre should be regularly revisited: Glendon Swarthout, Frederick Manfred and A.B. Guthrie Jr. Start with Swarthout's The Shootist (currently the only title of his available). Manfred's Conquering Horse, the first volume in his five-volme series, The Buckskin Man Tales; and A.B. Guthrie's The Big It and Other Stories, a wonderful collection from the Western storyteller best known for The Big Sky.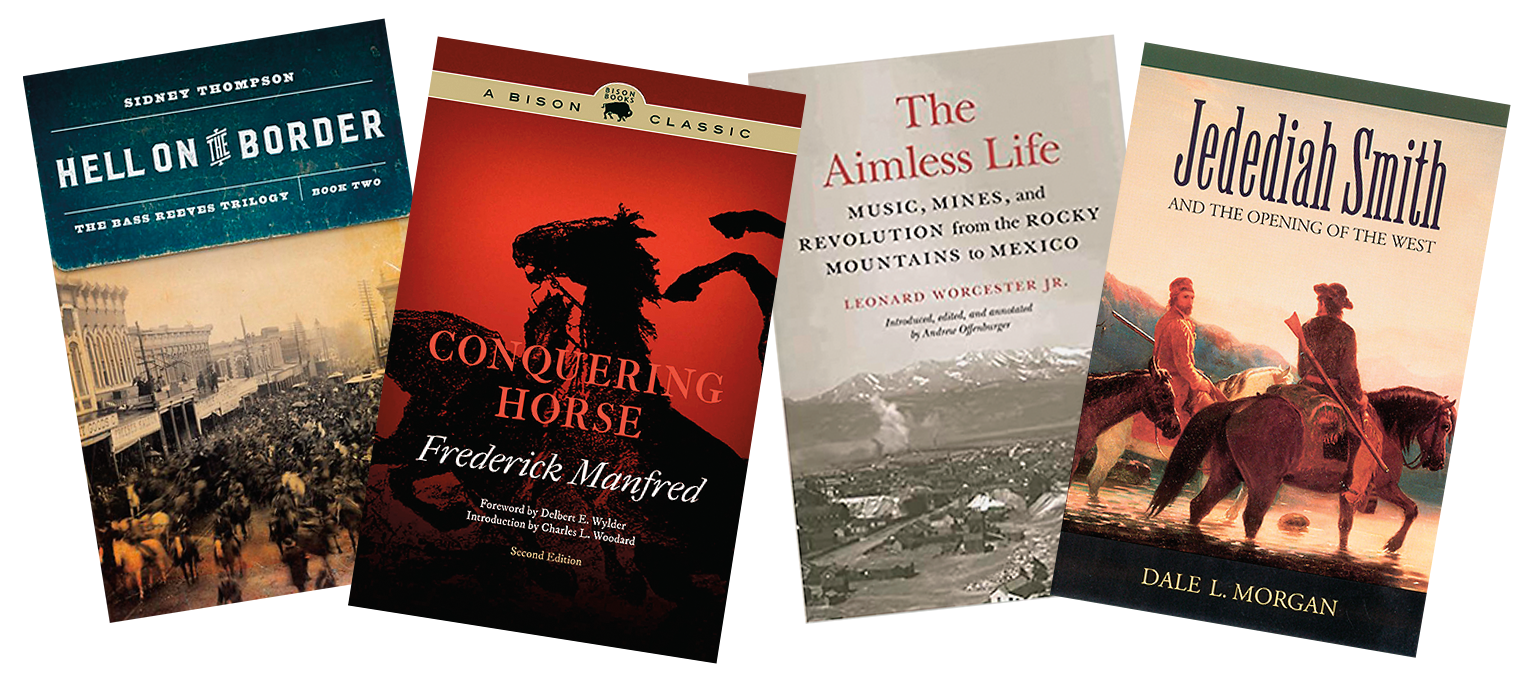 On the history side of the aisle, Bison Books started off the year with three diverse volumes that should definitely inspire readers: Backcountry Ghosts: California Homesteaders and the Making of a Dubious Dream by Josh Sides, The Life of the Afterlife in the Big Sky State: A History of Montana's Cemeteries by Ellen Baumler and The Aimless Life: Music, Mines and Revolution from the Rocky Mountains to Mexico by Leonard Worcester Jr. All three bring voice to rural communities, the long-forgotten (Baumler's might actually inspire the next Spoon River Anthology), and in the case of The Aimless Life, bring an important and rare Mexican borderlands memoir back in print, expertly introduced, edited and annotated by Andrew Offenburger.
Bison's history backlist is extremely deep, and I am going to be regularly commenting and recommending Western classics to reread in 2021. To start off the year, three I believe worthy of revisiting from three of the West's most important authors are: Mari Sandoz's classic biography of her father, Old Jules, Dale Morgan's Jedediah Smith and the Opening of the West; and Robert M. Utley's seminal Frontiersman in Blue: The United States Army and the Indian, 1848-1865. Between Sandoz, Morgan and Utley, readers will rediscover some of the finest scholarship, style and prose ever written in Western American history. And what could be more inspiring than that, when building a reading list for the new year?