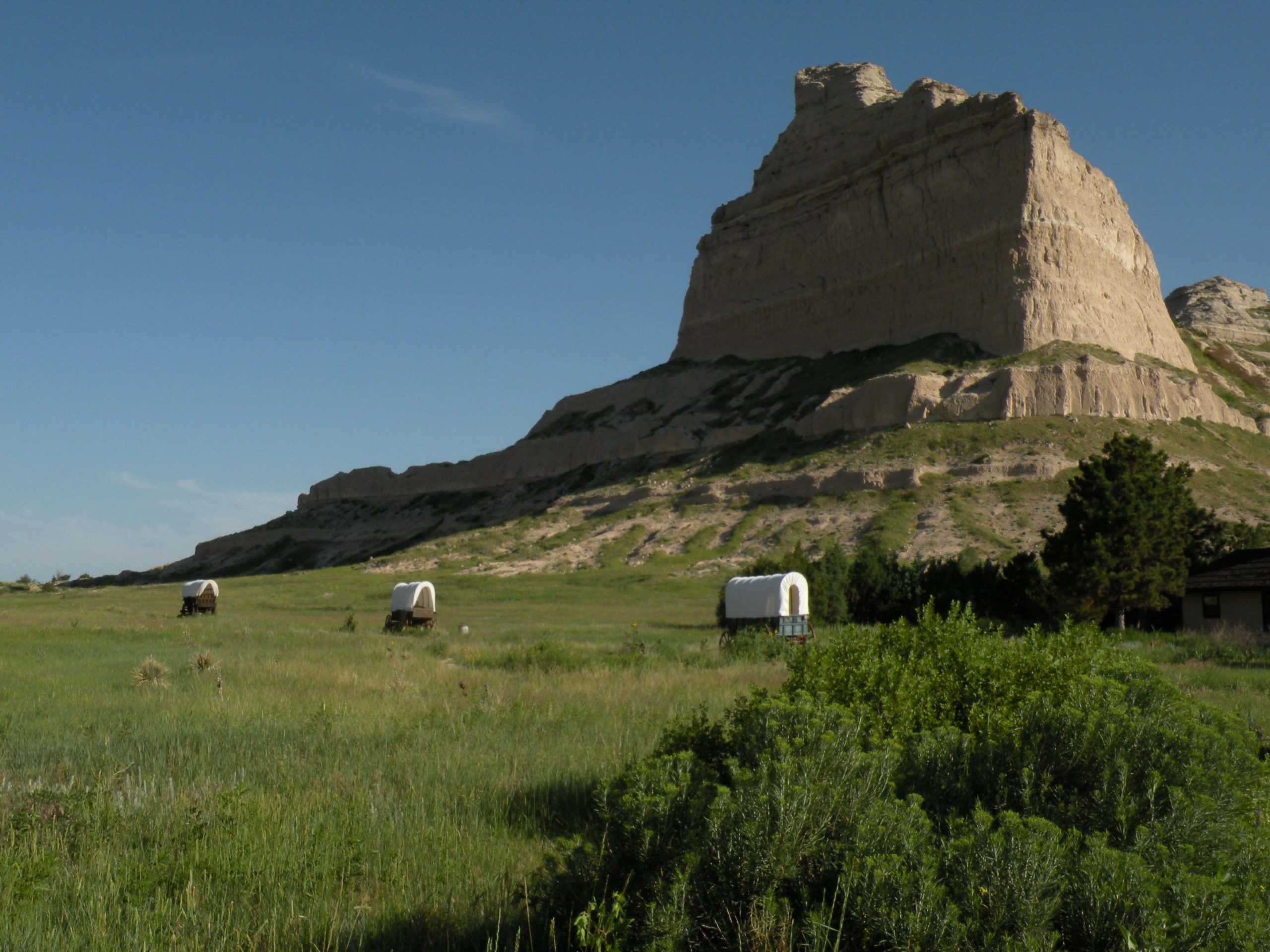 The great photographer influenced the Western preservation movement and the creation of Yellowstone National Park in 1872.
William Henry Jackson learned how to retouch photographs when he was only 15 and found a job in a photographer's studio in New York. He furthered his understanding of the art of photography while working in a studio in Rutland, Vermont, before serving in the Union Army during the Civil War. He returned to photography after that war and found work in Style's Photographic Gallery in Burlington, Vermont.
Jackson went West in the spring of 1866, arriving in Nebraska City, Nebraska, where he found a job working for a freighting company hauling goods to Montana's mining country. His route took him along the Oregon Trail, where his artistic endeavors included sketching points along the trail. He spent two years traveling the trails and sketching before he opened a photographic studio of his own in Omaha.
Jackson's selection of a new base for his photography put him in the perfect location to find work taking photographs of the construction of the Union Pacific Railroad, and that opened the door for him to travel in 1871 with Ferdinand Hayden's Geologic Survey.
We'll begin following Jackson's trail at the Union Pacific Railroad Museum in Council Bluffs, Iowa, which has on display transcontinental railroad construction photographs, including some taken by Jackson, along with a firearms collection, display of railroad signals and lanterns, and one of the three ceremonial spikes used when the Union Pacific and Central Pacific were joined at Promontory Summit in Utah on May 10, 1869.
The Durham Museum in Omaha, located in the beautiful Union Station has a wide variety of  exhibits including train cars. Railroad Town at the Stuhr Museum of the Prairie Pioneer in Grand Island, Nebraska, is definitely worth a stop on the drive west from Omaha to Scotts Bluff National Monument. The monument, one of the most significant along the Oregon, California, Mormon Pioneer and Pony Express national historic trails, is fortunate to have the largest collection of original work by William Henry Jackson.
The monument's archive includes the multi-talented Jackson's drawings, paintings and photographs. Displays include reproductions since many of the original images are fragile, and there have been some closures of the visitor center during 2020. These images, many of which can also be viewed digitally at WHJCollection.com, shows the full depth of Jackson's work.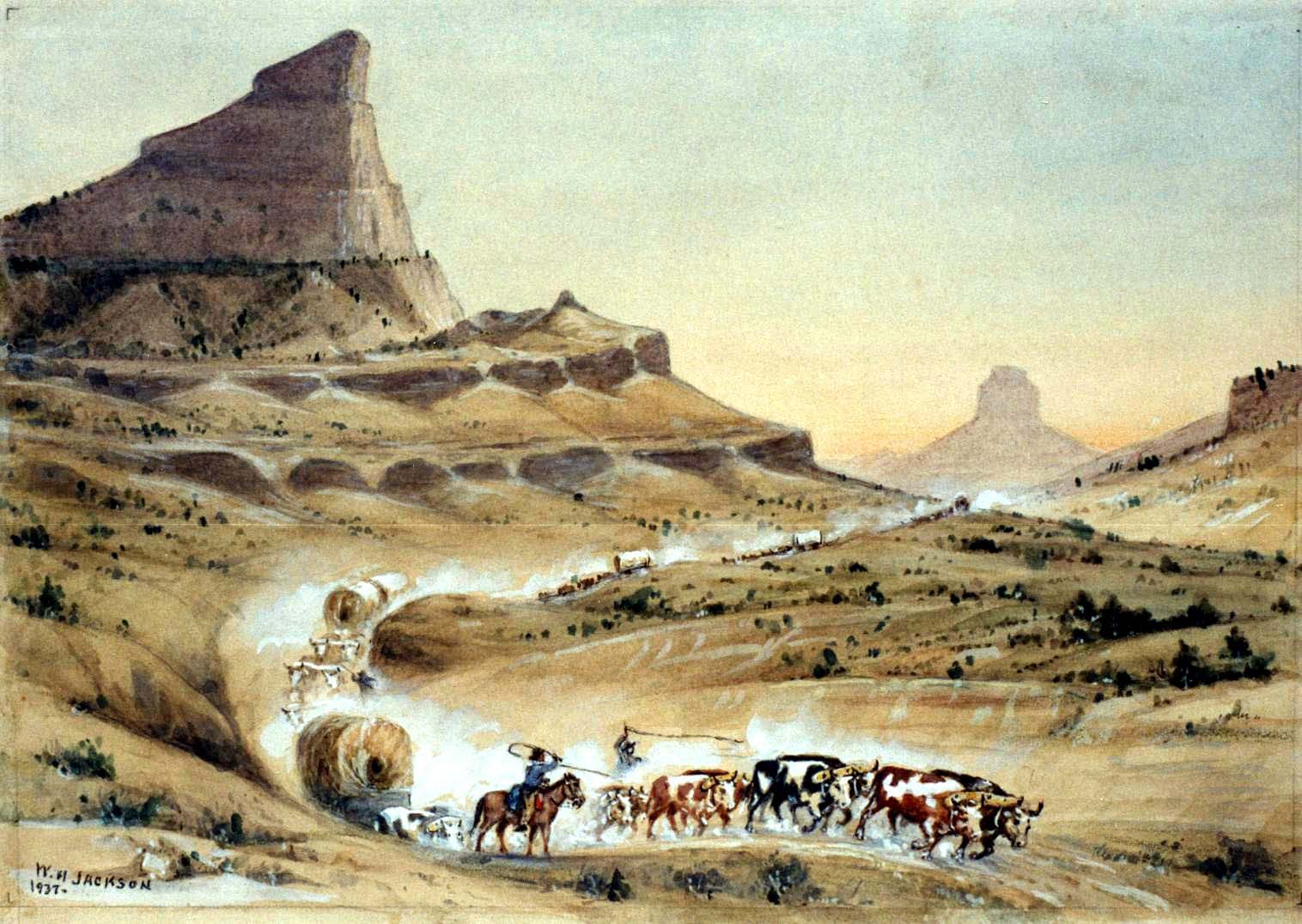 Traveling west, you will see many of the places he captured in his art including Fort Laramie, now a national historic site, and Fort Caspar (Platte Bridge Station), which has been recreated in Casper. Some of Jackson's work highlighted important stations along the Oregon-California-Pony Express Trail. Places like Independence Rock and Split Rock are natural outcrops that remain visible, but stations including St. Mary's have now disappeared, making the Jackson paintings and drawings so valuable.
His artwork shows that the variety of travel along the trails he took included wagon trains, freighters, stagecoaches, Pony Express riders and more. He painted Fort Laramie, Red Buttes, and drew an early sketch of Fort Bridger.
Other trail views—some of which he visited—included a mountain man settler view with the Tetons in the background, the Horse Creek rendezvous site in western Wyoming and the Marshall goldfields in California.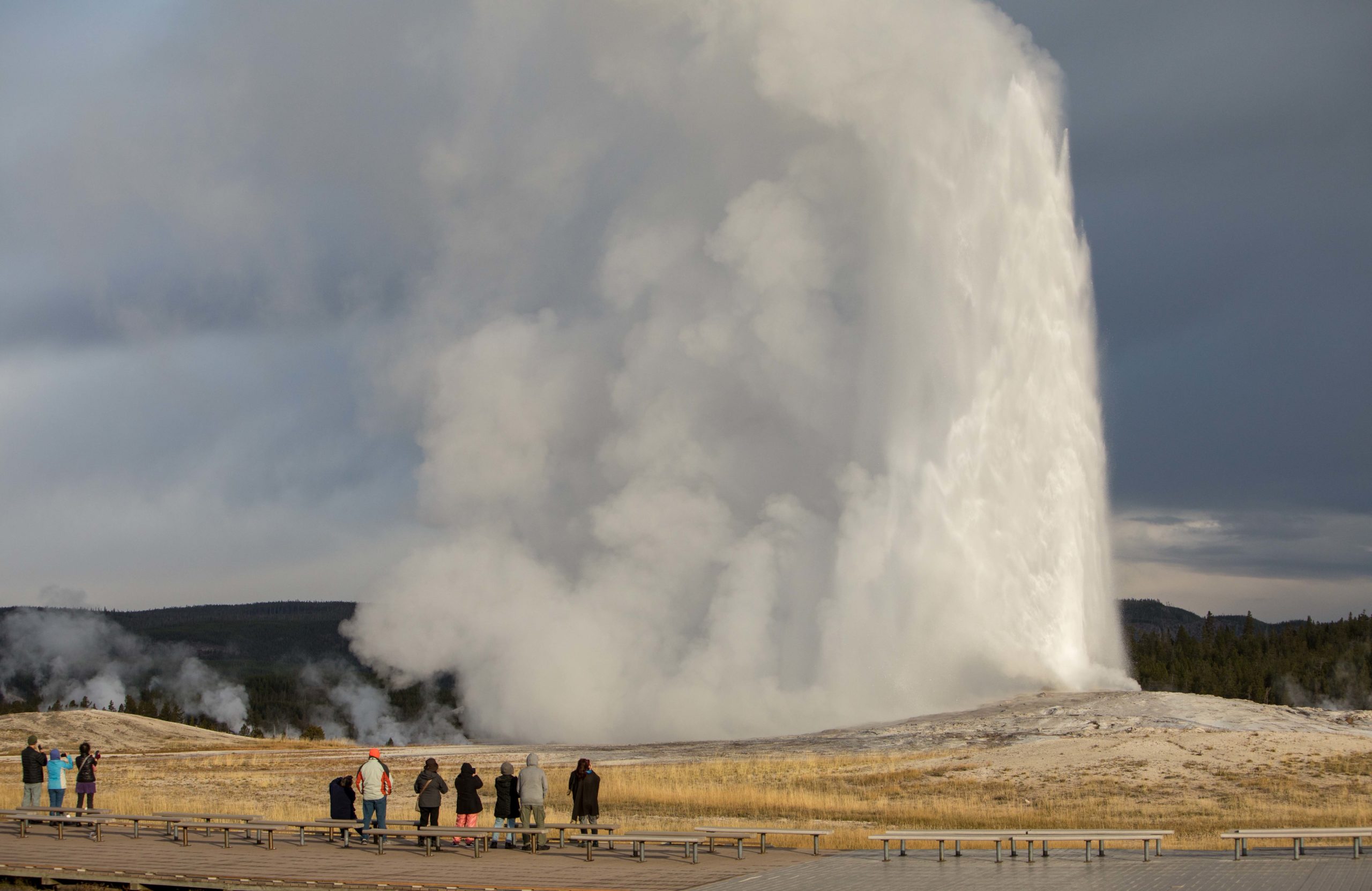 In 1871, Jackson traveled with the Hayden Survey, making his way through the region of northwest Wyoming that just a year later would be designated as Yellowstone National Park. The photographs he took on that expedition were used as proof of the wonders of the geyser basins and natural beauty of the area, leading to its designation as the first national park.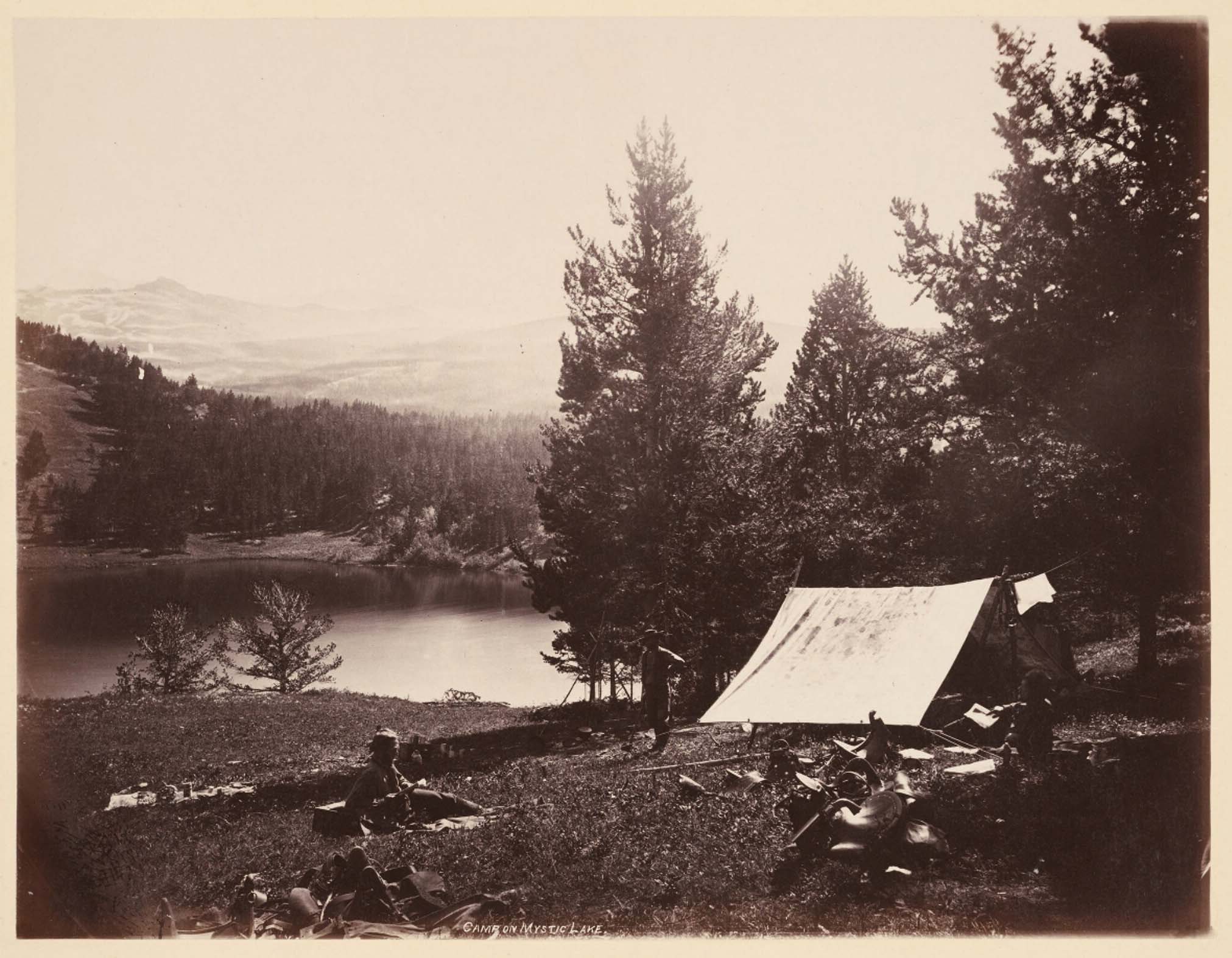 Travel to Dubois, Wyoming, and cross Togwotee Pass to enter Jackson Hole (named for David Jackson, no relation to William Henry) and Grand Teton National Park before continuing north into Yellowstone National Park, which Jackson fully explored as part of the Hayden exploration party. The key places to visit in Yellowstone include Old Faithful, Grand Canyon of the Yellowstone and the Mammoth Hot Springs.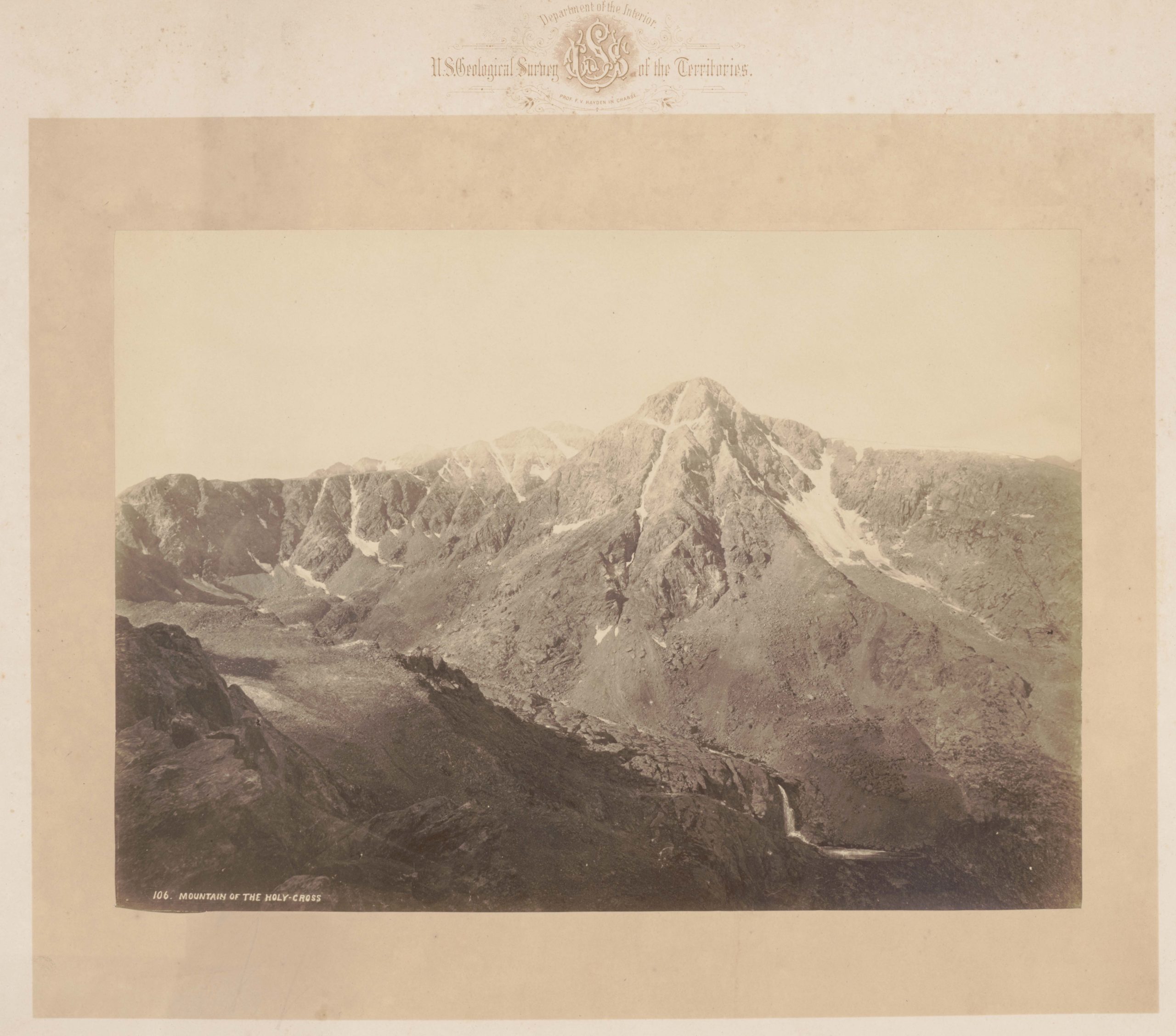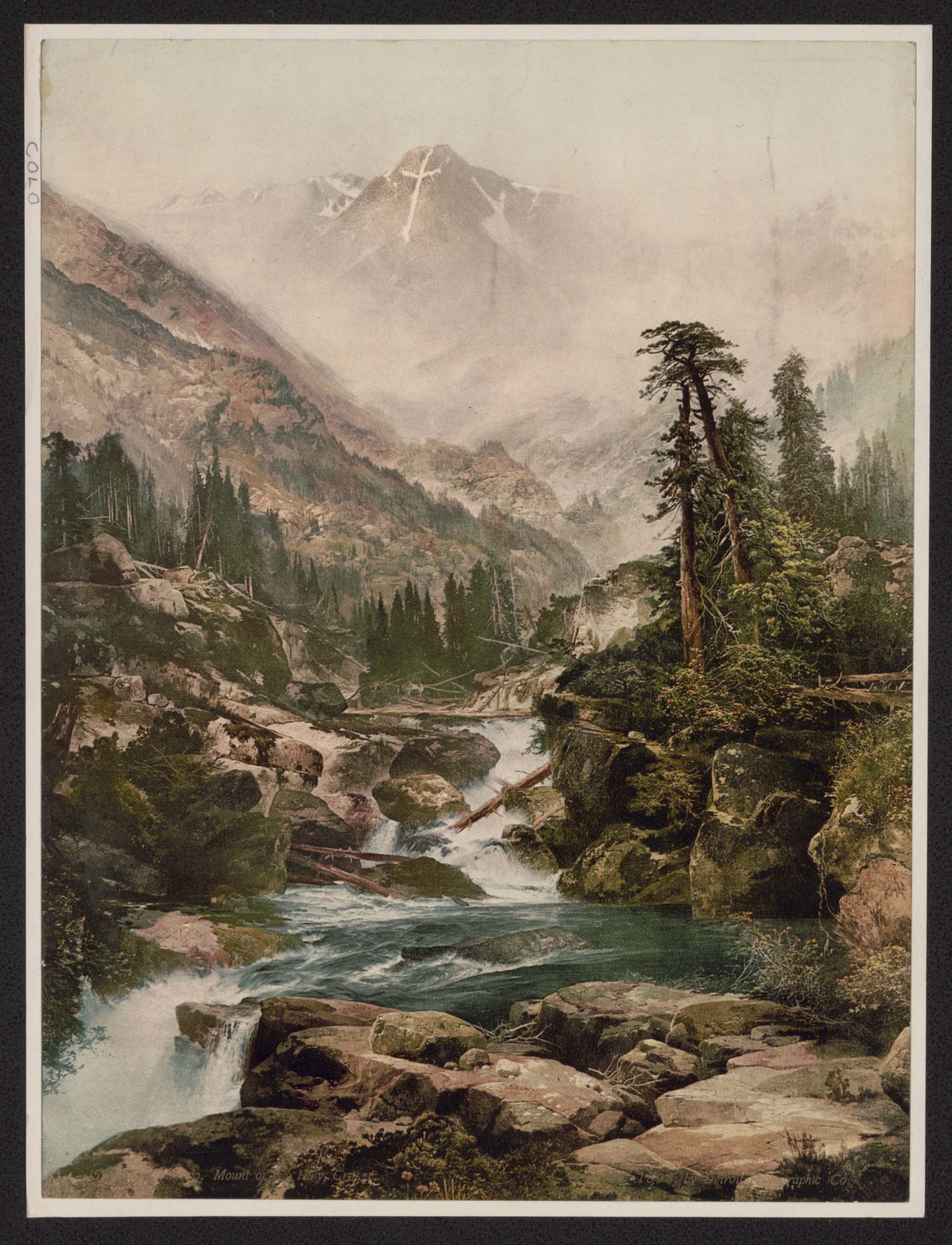 From Yellowstone, travel west through West Yellowstone and into Montana, where you will see the gold towns of Virginia City and Nevada City. Both have buildings from the gold mining era when Jackson first hauled freight to the region. These are truly some of the best preserved 19th-century structures in Montana, and both towns are fun to explore. You'll find historic buildings, clothing, merchandise and a variety of food and activities.
Jackson took part in other geologic surveys in the West and Southwest, opened a photographic studio in Denver in 1879, and later traveled around the world to Europe, Asia, Africa and Russia.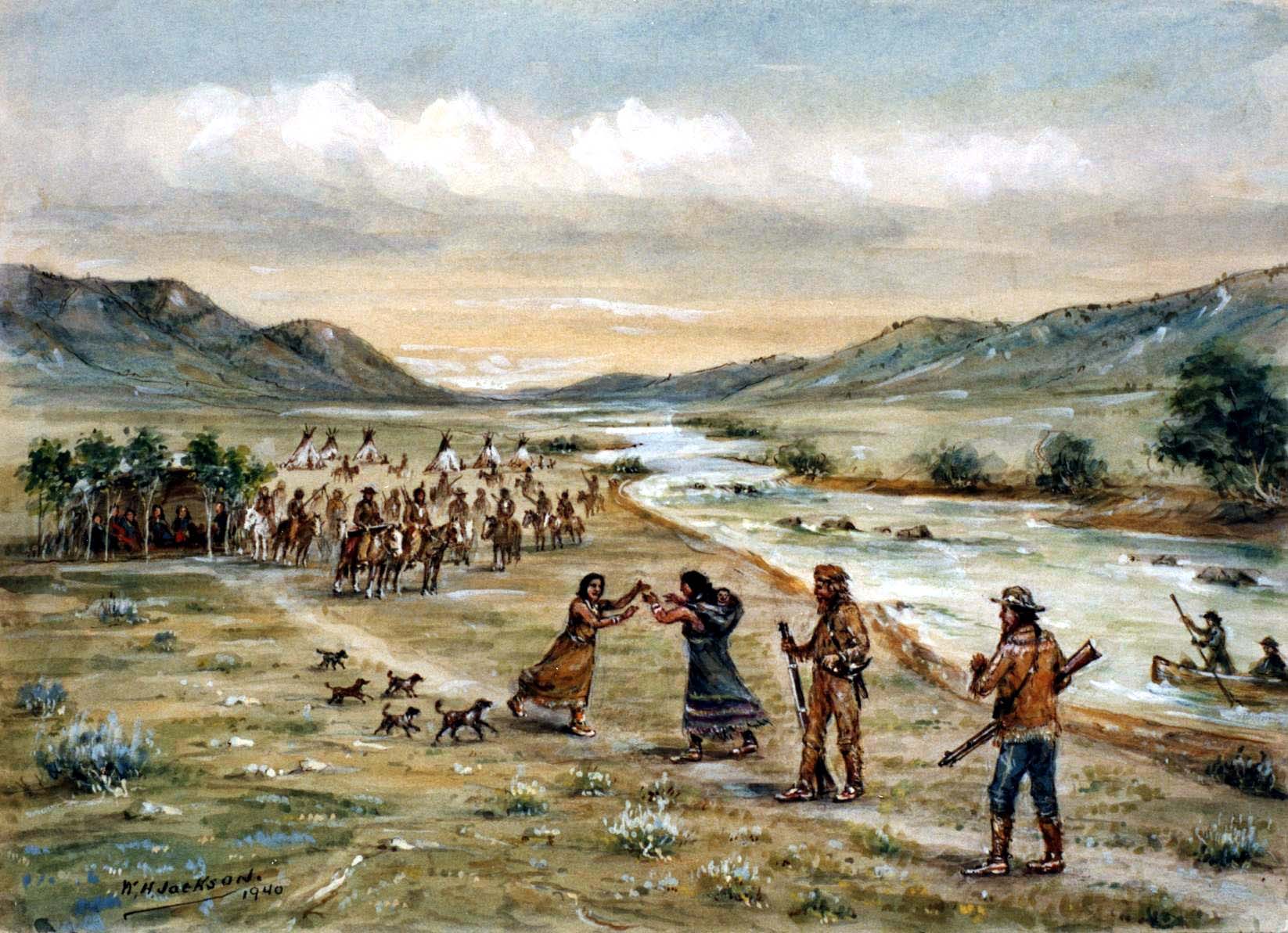 Quite likely his most known photograph is of Mount of the Holy Cross, taken in Colorado, but images of Devils Gate in central Wyoming and of the terraces at Mammoth Hot Springs are equally recognized.
Candy Moulton makes her home near Encampment, Wyoming.
A Wide Spot in the Road
From Montana to Mesa Verde
Jackson may have been inspired by his freighting trips to Montana gold country to later paint Historic Homecoming, a scene depicting the meeting of Sacajawea and Lewis and Clark with her Shoshone relatives in western Montana. But he traveled throughout the Southwest taking pictures at Pueblo de Taos, and photographed a variety of Colorado locations, including Garden of the Gods and Mesa Verde.
Good Eats and Sleeps
Good Lodging: Magnolia Hotel, Omaha, NE; Barn Anew B&B, Scottsbluff, NE; The Lodge at Flying Horse, Colorado Springs, CO; Togwotee Mountain Lodge, Moran, WY; Mammoth Hot Springs Hotel, Yellowstone National Park
Good Grub: Olé Restaurant, Scottsbluff, NE; Fire Rock Steakhouse & Grill, Casper, WY; Gannett Grill, Lander, WY; Cowboy Café, Dubois, WY
Places to Visit:
Fort Kearny State Historic Site, Kearney, NE; Chimney Rock National Historic Site, Bayard, NE; National Historic Trails Interpretive Center, Casper, WY; Museum of the Mountain Man, Pinedale, WY; Fort Bridger State Historic Site, Fort Bridger, WY; Heritage & Research Center of Yellowstone, Gardiner, MT; Virginia City and Nevada City Historic Sites, Montana; Garden of the Gods State Park, Colorado Springs, CO; Mesa Verde National Park, Cortez, CO; Pueblo de Taos, Taos, NM
Editor's Note: When planning travel during the COVID-19 pandemic, please check ahead for current protocols and hours of operation at lodges, restaurants, historic sites and communities.