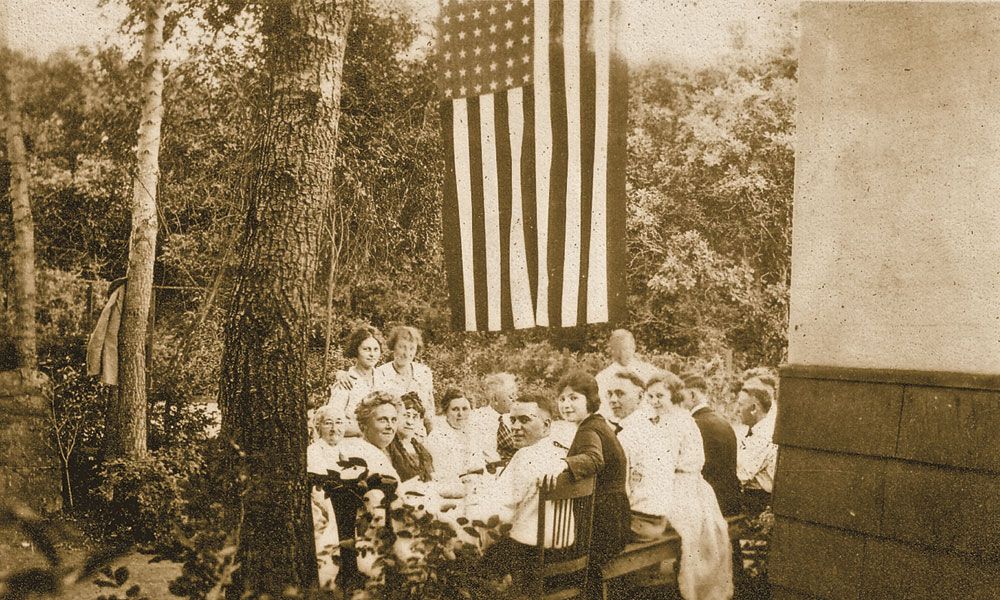 I reflect on my years writing Frontier Fare, I'm reminded of the wonderful historical and literary food journeys I've taken. This column has transported me, and hopefully you, to some fun and interesting frontier locales. We've met fantastic characters, learned that candied cherries were a popular choice for poisoning someone and found out that cows eat trousers!
We've experienced fine dining in hotels across the West, eaten along the trails, drank signature cocktails created by pioneers and discovered that vinegar was an acceptable substitute for lemon in pies—yuck!
We've seen men steal baked goods, only to get caught because they couldn't wait to satisfy their sweet tooth, and learned about the dining habits of the famous and infamous, from Black Bart to Jesse James to Wyatt Earp to Mark Twain.
Standing in the same places so many pioneers enjoyed has been amazing. Places that include Fred Harvey's restaurant at the Union Depot in St. Louis, Missouri; Palace Hotel in San Francisco, California; Grand Union hotel in Fort Benton, Montana; Huber's Café in Portland, Oregon; Brown Palace Hotel in Denver, Colorado; and El Charro Café in Tucson, Arizona.
Some of the same frontier fare eaten by pioneers have passed the test of time and can be enjoyed on our dining tables: Royal Baking Powder, Ghirardelli Chocolate, Baker's Chocolate, Lea & Perrins worcestershire sauce, Colman's mustard, Quaker oatmeal, Underwood's deviled ham, Heinz pickle relish, Durkee's dressings, Sweetheart candies and Arbuckles' coffee.
What was eaten during the Old West era has also been intriguing and sometimes surprising. May be hard to imagine cowboys dining on lobster, oysters or fancy French food, but we know they did. While many pioneers dined on traditional food, we learned they came to enjoy Chinese, Mexican, American Indian and other ethnic cuisine. I was most surprised to learn that pioneers enjoyed pizza, sun-dried tomatoes and hamburger patties long before I thought.
The stories have been funny, strange and sometimes curious. We learned that cake was prisoner Tiburcio Vasquez's   last meal, bread could supposedly cure baldness, lizards found their way into coffee mugs as a joke and that snakes climbed into flour barrels, which was no joke. One pioneer wife used a rolling pin to beat her husband after he came home drunk; another tried to poison hers with a strychnine-laced apple pie! One distracted cook made pudding for his troops, but accidentally used cement. Dung tea was a popular home remedy that supposedly cured many ailments; tell that to the children who worried about burnt buffalo chips falling into their food along the trail.
I have felt honored and pleased to share the wide-ranging details of food and beverages from the frontier. Of all the historical recipes I have made for this column, I honestly love most of them…just not the vinegar pie! My favorites to prepare were pizza, kolache, sourdough anything, coconut cake and pie, of any kind, because who doesn't love pie?
Cheers to continuing our culinary journey!
Blackberry Pie
Ingredients:
½ cup sugar
3 cups blackberries
1 tablespoon flour
2 piecrusts, unbaked
Milk
Directions:
Mix sugar, berries and flour in a bowl.  Line a pie pan with one pie crust, and pour in the berries. Cover with the second pie crust, and brush with milk. Bake at 350°F for about 35–40 minutes or until the crust is golden.
Recipe adapted from Iowa's Sioux City Journal, May 28, 1895
Sherry Monahan has penned The Cowboy's Cookbook, Mrs. Earp: Wives & Lovers of the Earp Brothers; California Vines, Wines & Pioneers; Taste of Tombstone and The Wicked West. She has appeared on Fox News, History Channel and AHC.