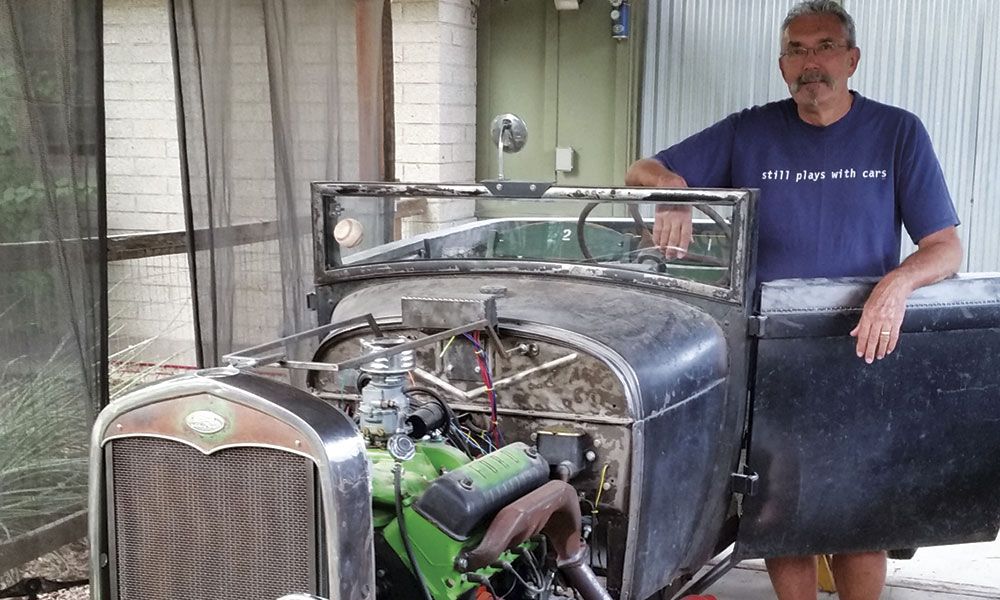 A Commercial Art graduate of Northern Arizona University, Dan Harshberger grew up with his best bud, Bob Boze Bell, in Kingman, Arizona. In the 1970s, the two cut their teeth on the Razz Revue, which "Dan the Man" styled as a "magazomic," a short-lived humor magazine-comic modeled after National Lampoon. When Bell bought True West Magazine in 1999, Dan joined the team as art director. He owns his own graphic design studio in Phoenix, Arizona, and stands here with his rat rod.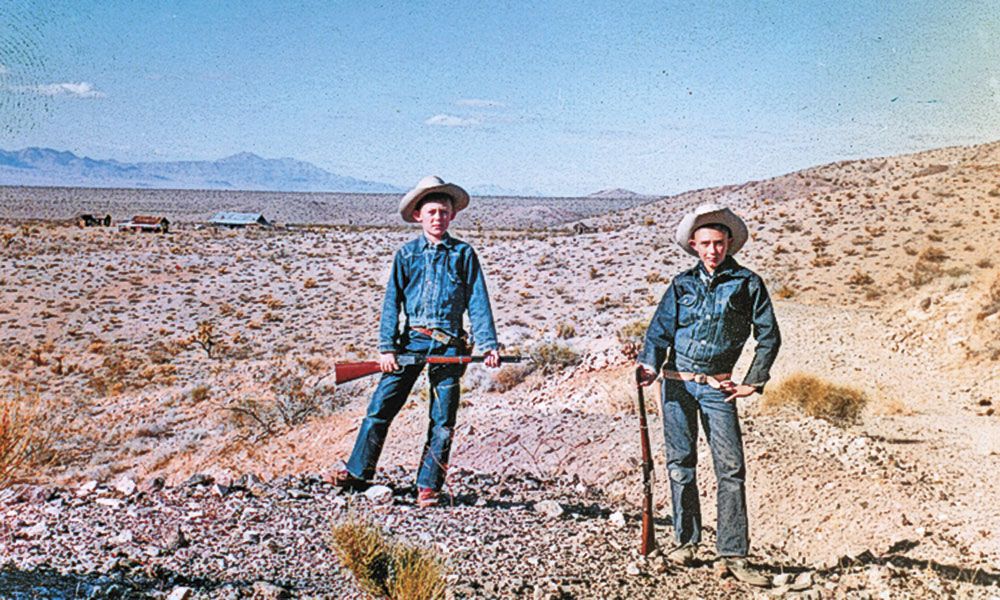 Half the stuff I design for the magazine is thrown out and only the mediocre stuff remains. Ha!
My favorite cover design for True West was the March 2004 cover. The "most famous photo of Doc Holliday" was such a strong image—too bad the photo was a fake!
My Dad rarely spoke in anything but yes and no, and I have spent my life trying to get over being shy and learning how to start and continue a conversation. Haven't learned yet.
The biggest risk I have ever taken was joining the Army after I graduated from college in 1969.
The best thing I ever did was join the Army. I met my wife and love of my life while I was stationed at Fort Lewis in Washington state.
I will be remembered as, "Wasn't he the guy who got old, but never grew up."
To me, school was a great place to joke around with friends, play basketball and baseball, and avoid math.
The best Western for my money is 1992's Unforgiven.
The problem with most Westerns today is they are totally unrealistic. The men are too handsome, the women, too pretty, the clothes, always clean. Come on, I go out in the yard for a few hours working and I'm filthy, but I can take a shower and throw my clothes in a washing machine when I'm done. They couldn't. They had to live with the dirt—for days, if not weeks at a time. I like grit.
If I ever finish my rat rod (nicknamed the "Jiggle-O")….  Nah, it will never be finished-finished. I just wish I could get the car titled and licensed and insured.
I wanted to be an auto mechanic on Route 66, like my Dad, but I realized early on that he worked six days a week, didn't make much money and was laid off at age 60 and had to work as a parts runner. Broke my heart seeing him treated like he didn't know how to fix a car.
My favorite place in the entire West is Red Ghost Ranch in Kingman, Arizona.
The stupidest thing I've ever done is ride from Kingman to Tucson at night on my 1958 650 Triumph with my good friend, the late Steve Burford, on his Harley. Took 12 hours to get there and 12 hours to get home. Neither of us had helmets, nor did we have headlights most of the trip. Thankfully, a full moon showed us the way.
Took me 25 years to realize that my talent was in design, not illustration. I should have known earlier. I had to compete with Robert Allen Bell, in Mrs. Wyland's fourth grade class. I was drawing stick figures, while he was drawing complete WWII battle scenes.
My attempts at designing a lasting masthead logo ended on the third try. Other than changing the tag lines, the logo has lasted since November/December 2002.
When Bob Bell bought True West Magazine, I thought he was making a huge mistake. My hat's off to him for turning True West into a Western juggernaut. I've learned a bit about Western history and enjoy the daily design challenges—even if I have to roll my eyes at some of them.