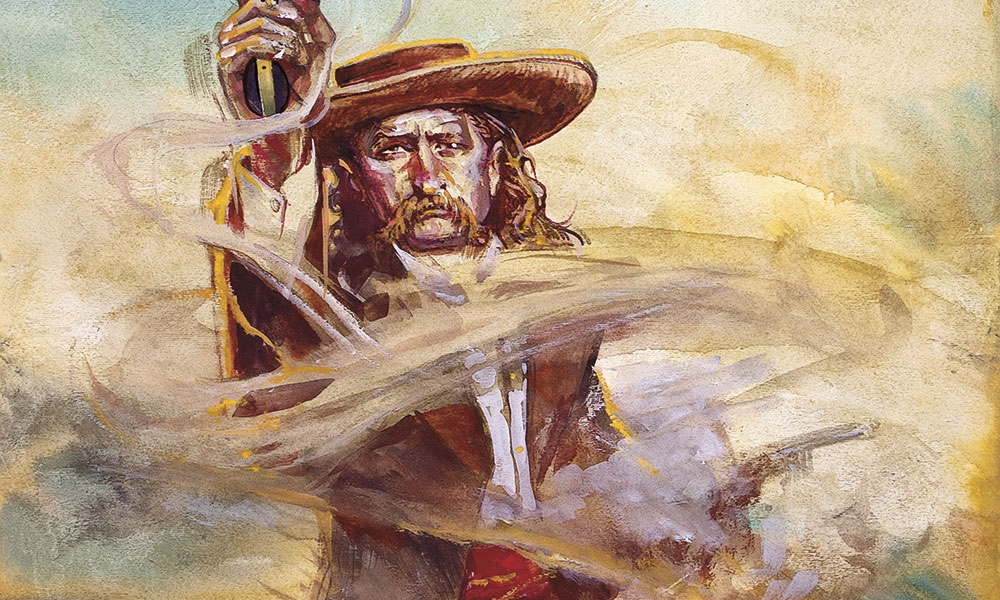 In office for only one day, acting Ellis County Sheriff James "Wild Bill" Hickok is making his rounds in the Kansas cowtown during the height of cattle season, with a town full of Texas cowboys looking to let off steam.
Rounding the corner of Fort Street, Wild Bill comes face to face with Billy Mulvey (also styled as Mulrey) who levels two pistols at the lawman. According to local tradition, Wild Bill looks past the drunk cowboy and yells, "Don't shoot him in the back; he's drunk."
Mulvey turns to see who is behind him, and, in a flash, Wild Bill draws his pistols and shoots the bad man in the head. Mulvey dies the next day.
The Town Tamer
The lawmen who police the Kansas cowtowns are a special breed of cat. They have to be. Wild Bill has many attempts on his life while enforcing law and order as a deputy U.S. marshal in Kansas and as acting sheriff of Ellis County, headquartered in Hays City; he was appointed acting sheriff the day before the gunfight.
After escaping several assassination attempts, he cautiously patrols the streets of the roaring cowtown. He avoids the sidewalks and especially the dark alleys. He allows no one to get too close or to approach from the rear.
He takes to walking down the center of North Main Street, eyes scanning the saloons for potential trouble.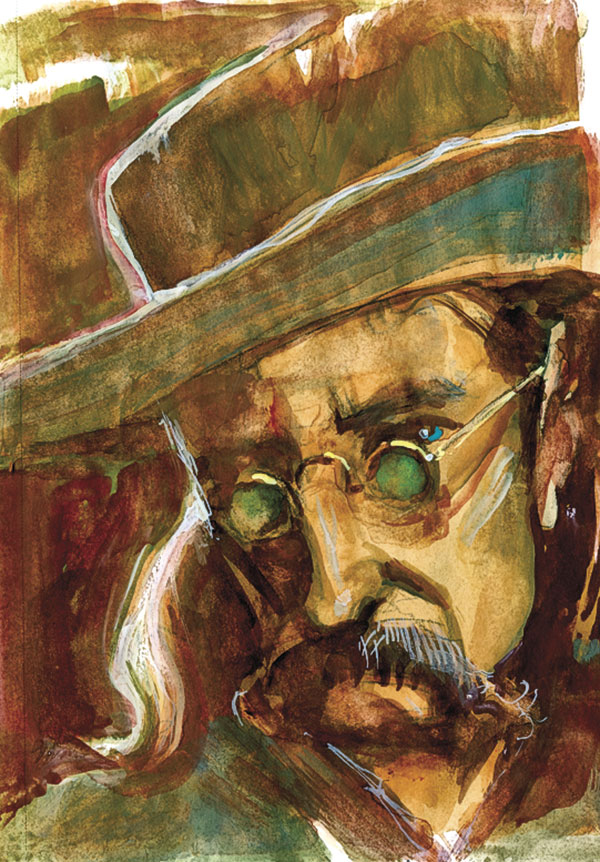 Aftermath: Odds & Ends
Less than a month later, on September 27, Wild Bill ordered drunk Texas cowboy Sam Strawhun to cease destroying Oderfeld's Saloon on Fort Street. When he advanced with a weapon instead, Wild Bill killed him. At an inquest on the shooting, the evidence was deemed "very contradictory," yet the verdict returned as "justifiable."
On November 2, 1869, Wild Bill lost his bid for re-election as sheriff, 86 votes to 114. After bouncing around Kansas, Deputy U.S. Marshal Wild Bill landed back in Hays City. On July 17, 1870, he got in a fight inside Paddy Welch's saloon with two members of the 7th Cavalry. He killed one of them and escaped.
Wild Bill took part in his last gunfight on October 5, 1871. The town marshal of Abilene, he shot Texan Phil Coe dead, but also killed a friend, local jailer Mike Williams, who had rushed in to assist the marshal. Distraught and grieving, Wild Bill never again worked as a lawman.
After a failed career on the theatre stage, Wild Bill gravitated to the new boomtown of Deadwood, Dakota Territory, where he was shot from behind by the scoundrel Jack McCall on August 2, 1876.
Looking Back
I started working on my Wild Bill book 22 years ago. When I bought ownership in True West Magazine in 1999, I put the book on hold. 
Old West gunfights have always been a part of the magazine's 65-year history. I made it a regular feature when I came up with the idea of Classic Gunfights on March 7, 2000.
My first gunfight (July 2000) featured Wyatt Earp at Mescal Springs. In the next issue, I featured Wild Bill's gunfight with Dave Tutt. Over the next nearly 200 issues, I have covered several other Wild Bill gunfights. Finally, thanks to prodding by our publisher, Ken Amorosano, I took another run at the book. With major help from Robert Ray and Meghan Saar, my Wild Bill book is finally here.
Hope you read it and share your thoughts with me!
Recommended: The Illustrated Life and Times of Wild Bill Hickok by Bob Boze Bell, published by Two Roads West.