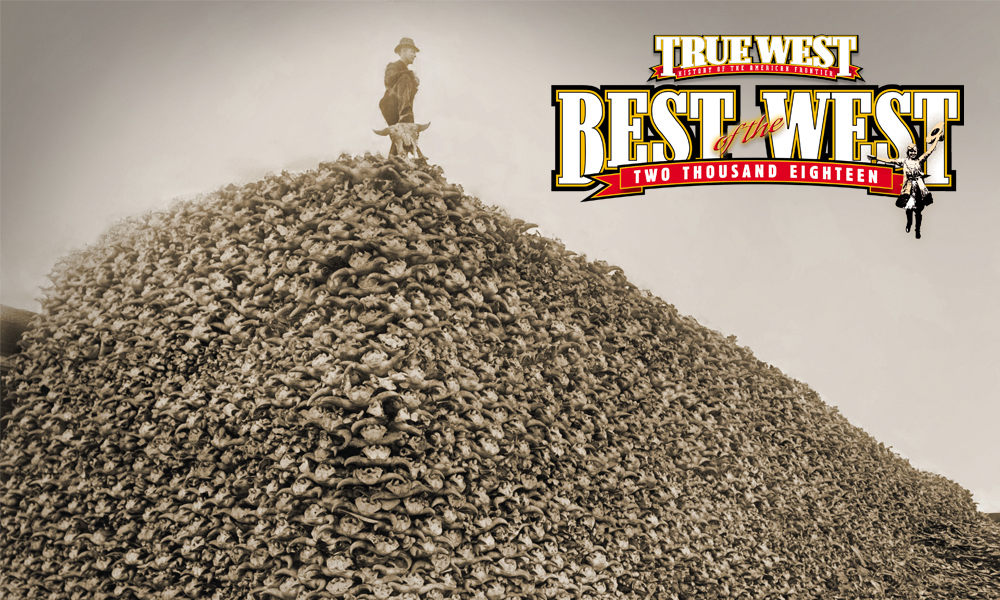 In 2013, I started managing and writing the "Western Books" column for True West.
In those five years, I have received between 400 and 600 books a year from a broad swath of American and international publishers and authors.
From a Pulitzer Prize-winning biography from one of the largest New York publishers to the self-funded, self-published first Old West novel, I have read and reviewed hundreds of books, and been grateful for each one sent my way.
I have perused dozens of catalogs annually, scanned through thousands of pages of Internet research on authors and their topics, and had the pleasure to correspond, talk with and meet hundreds of men and women who write, edit, design, publish and market Western books.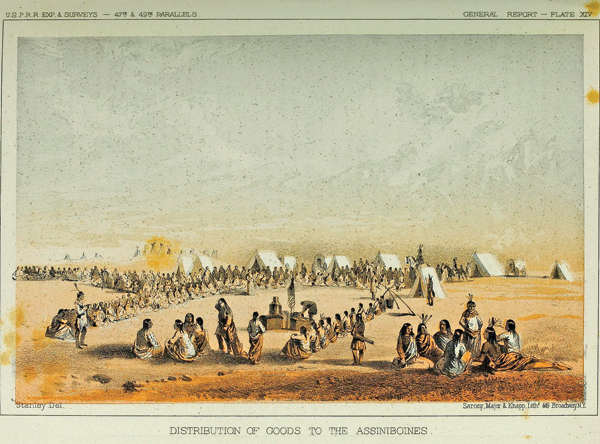 From 2013 to today, many prognosticators have written columns on the demise of the book and booksellers, the omnipotent power of Amazon, the transformative power of the e-book and the coming age of the audiobook. Many in the hallowed halls of  wacademia scoff at the ever-growing trend of self-publishing, but in a nation in which the First Amendment is revered as the foundation of our Republic, authors who are self-publishing are actually following in the footsteps of such early American scribes as Thomas Paine and Benjamin Franklin.
For those who love the West, its culture and people, its natural wonders and communities, I believe the trend foretells a positive future. All of us who love to read, write and publish about the Old West, in whatever format or formats we enjoy, now have choices. From your locally owned book-seller to Amazon.com, E-Bay.com, AbeBooks.com, access to the catalog of books on Western history and fiction has never been greater.  Embrace it; we are the beneficiaries of one of the greatest revolutionary moments in communications and publishing in history.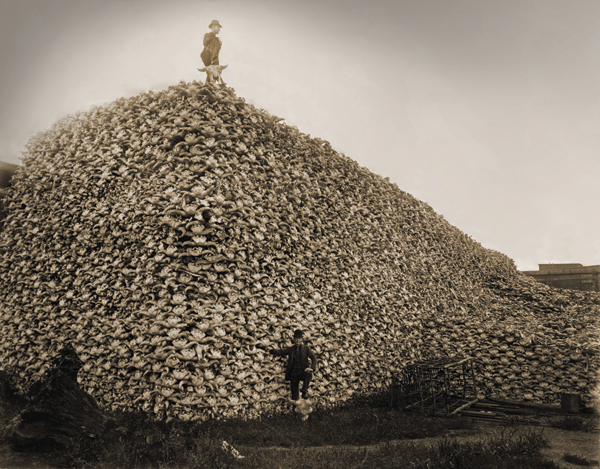 So what does this mean for the current state of Western books and the past year in publishing? Publishers are sending to the presses fewer history books that are just about 19th-century or earlier topics. We are seeing more history books that bridge the transitionary era of 1880 to 1920 and well past the midpoint of the 20th-century, or begin their chronicle after 1900 and conclude it in the present.
Larry Len Peterson's American Trinity: Jefferson, Custer and the Spirit of the West, my choice for the best author and history book of the year,  is probably the greatest example of this depth and breadth in Western writing in 2017.
Authors and publishers determined to make their 19th-century topics relevant to 21st-century audiences are more prevalent in 2017 than they were five years ago. Pick up any university publisher's catalog and you will notice fewer and fewer 19th-century centric volumes of history. And the same goes for New York publishing houses—just look at the huge success of David Grann's Killer of the Flower Moon: The Osage Murders and the Birth of the FBI.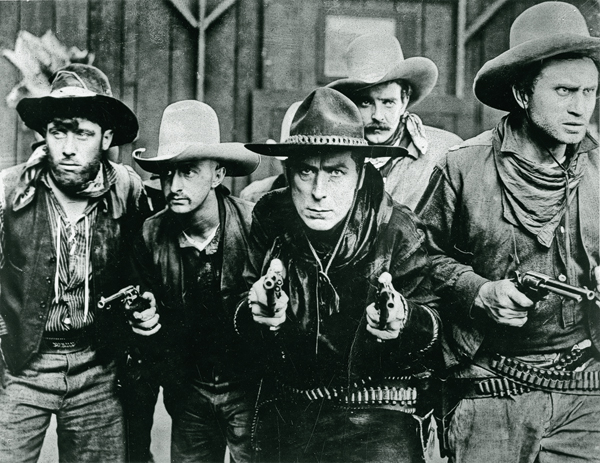 What about fiction? I am a huge fan of what is happening in Western fiction. From self-publishing to mystery publishers such as Poisoned Pen Press in Scottsdale, Arizona, and traditional New York publishers like Pinnacle and Forge to fast-growing Old West and Frontier fiction houses like Five-Star in Waterville, Maine, and print-on-demand e-book specialist Wolfpack in Las Vegas, Nevada, Western authors have many excellent avenues to publishing their novels and reaching their readers.
Lovers of Old West and Western fiction should also tip their hats to television and film producers who are filling the airwaves, streaming networks and screens with traditional and modern interpretations of the Western, especially the mystery and law and order genres. The simpatico relationship between genres and mediums is good for everyone who enjoys an Old West story, whether it is set in 1867 or 2017.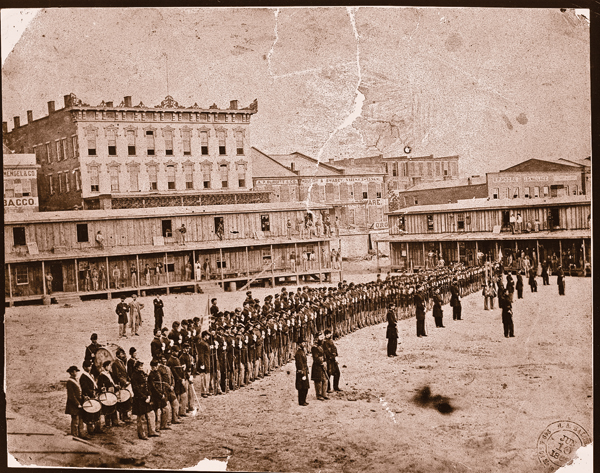 So, what is my advice to True West readers writing out New Year's resolutions? Indulge your passion for Western books, new and old, electronic or audio, collectible or mass-market, and share your passion with a friend. We always need more readers of the Old West and True West Maniacs.
Best Author and Nonfiction Book of the Year
American Trinity: Jefferson, Custer, and the Spirit of the West by Larry Len Peterson (Sweetgrass Books)
Dr. Larry Len Peterson's American Trinity: Jefferson, Custer, and the Spirit of the West is the most philosophical book written about the history of the American West since Henry Nash Smith's Virgin Land: The American West as Symbol and Myth (Harvard University Press, 1950; reissued, with a new preface, 1970) and Vine Deloria Jr.'s Custer Died for Your Sins: An Indian Manifesto (University of Oklahoma Press, 1969; reissued, with a new preface, 1988).
At the heart of Peterson's magnum opus on the American West is his search for the historical meaning and a record of race relations between European-Americans and the Native peoples of North America—and how a truthful reckoning of the past can provide clarity for an improved collective future.

Best of the Rest
1) Cattle Industry: Cattle Kingdom: The Hidden History of the Cowboy West by Christopher Knowlton (Houghton Mifflin Harcourt)
2) Trail Drives: The Shawnee-Arbuckle Cattle Trail 1867-1870: The Predecessor of the Chisholm Trail to Abilene, Kansas by Gary and Margaret Kraisinger (Mennonite Press)
3) U.S. History: The Republic for Which it Stands: The United States During Reconstruction and the Gilded Age, 1865-1896 by Richard White (Oxford University Press)
4) Military: Regular Army O!: Soldiering on the Western Frontier, 1865–1891 by Douglas C. McChristian (University of Oklahoma Press)
5) Overland Trails: The Best Land Under Heaven: The Donner Party in the Age of Manifest Destiny by Michael Wallis (Liveright)
Best Biography
Grant by Ron Chernow (Penguin Press) National Book Award-winning author Ron Chernow's latest biography, Grant, sets the new standard for the embattled American general and president whose career and legacy in the West began in St. Louis, Missouri, in 1843, and concluded with the Great Sioux War of 1876-77.

Best of the Rest
1) Law and Order: Dodge City: Wyatt Earp, Bat Masterson, and the Wickedest Town in the American West by Tom Clavin (St. Martin's Press)
2) Indian Wars: Tom Jeffords: Friend of Cochise by Doug Hocking (TwoDot)
3) Frontier: Mudeater: The Story of an American Buffalo Hunter and the Surrender of Louis Riel by John D. Pichach (University of Regina Press)
4) Western Culture: Blood Brothers: The Story of the Strange Friendship between Sitting Bull and Buffalo Bill by Deanne Stillman (Simon & Schuster)
5) Film & TV: Hank & Jim: The Fifty-Year Friendship of Henry Fonda and James Stewart by Scott Eyman (Simon & Schuster)
Best American Indian History
Thunder in the Mountains: Chief Joseph, Oliver Otis Howard, and the Nez Perce War by Daniel J. Sharfstein (W.W. Norton)
A masterful dual biography of two of the most important leaders in post- Civil War Indian history, Daniel J. Sharfstein's Thunder in the Mountains: Chief Joseph, Oliver Otis Howard, and the Nez Perce War is a must read for anyone interested in the broader context of Joseph and Howard's roles in Indian relations before and after the Nez Perce War.

Best of the Rest
1) Indian History: Tie: Spirit in the Rock: The Fierce Battle for Modoc Homelands by Jim Compton (Washington State University); and The Modoc War: A Story of Genocide at the Dawn of America's Gilded Age by Robert Aquinas McNally (Bison Books/University of Nebraska Press)
2) Old Northwest: Rainy Lake House: Twilight of Empire on the Northern Frontier by Theodore Catton (Johns Hopkins University Press)
3) Memoir: Eyewitness to the Fetterman Fight: Indian Views edited by John H. Monnett (University of Oklahoma Press)
4) Warfare: The Three Battles of Sand Creek: In Blood, in Court, and as the End of History by Gregory F. Michino (Savas Beatie)
Best Law and Order History
The Pinks: The First Women Detectives, Operatives, and Spies with the Pinkerton National Detective Agency by Chris Enss (TwoDot)
Few authors are producing as much original history about women in the West as Chris Enss.
The California historian's latest law and order book, The Pinks: The First Women Detectives, Operatives, and Spies with the Pinkerton National Detective Agency, breaks new ground in law and order history, revealing the dynamic role women played in frontier peacekeeping.

Best of the Rest
1) Mining: Frank Little and the IWW: The Blood that Stained an American Family by Jane Little Botkin (University of Oklahoma Press)
2) Texas Rangers: Texas Rangers: Lives, Legends and Legacy by Bob Alexander and Donaly E. Brice (University of North Texas Press)
3) Criminal: Graham Barnett: A Dangerous Man by Jim Coffey and Russell M. Drake and John T. Barnett (University of North Texas Press)
4) Law & Order: Death on the Lonely Llano Estacado: The Assassination of J.W. Jarrott, a Forgotten Hero by Bill Neal (University of North Texas Press)
5) Prostitution: Selling Sex in the Silver Valley: A Business Doing Pleasure by Dr. Heather Branstetter (The History Press)
Best Fiction
The Ballad of Black Bart by Loren D. Estleman (Forge)
Loren D. Estleman has written more than 80 novels since 1976. His latest Western, The Ballad of Black Bart, is the rollicking literary tale of one of the West's most enigmatic and legendary outlaws Charles E. Bolton.

Best of the Rest
1) Old West: Adobe Moon: Wyatt Earp, an American Odyssey by Mark Warren  (Five Star)
2) Traditional: Silver City by Jeff Guinn (G.P. Putnam)
3) Literary: Savage Country, A Novel by Robert Olmstead (Algonquin Books)
4) Frontier Fiction: Grizzly Killer: The Making of a Mountain Man, Vol. 1 by Lane R. Warenski (Wolfpack Publishing)
5) Mass Market: Hell Hath No Fury by Charles G. West (Kensington)
Best Cultural West
Texas Blood: Seven Generations Among the Outlaws, Ranchers, Indians, Missionaries, Soldiers and Smugglers of the Borderlands by Roger D. Hodge (Alfred A. Knopf)
Roger D. Hodge's epic family history of the American Southwest is an extremely thought-provoking multi-generational, autobiographical history of the West.

Best of the Rest
1) Cowboys: A Cowboy of the Pecos by Patrick Dearan (Lone Star Books)
2) Literature: Ernest Haycox and the Western by Richard W. Etulain (University of Oklahoma Press)
3) Ranching: Cowboy Up! Life Lessons from the Lazy B by H. Alan Day with Lynn Wiese Sneyd (Morgan James Publishing)
4) Western Culture: Dodge City and the Birth of the Wild West by Robert R. Dykstra and Jo Ann Manfra (University of Kansas Press)
5) Western Film: High Noon: The Hollywood Blacklist and the Making of an American Classic by Glenn Frankel (Bloomsbury)
Best Art/Illustrated Book
Once Upon a Time….The Western: A New Frontier in Art and Film edited by Mary-Dailey Desmarais and Thomas Brent Smith (5 Continents)
The Denver Art Museum and Montreal Museum of Fine Arts' exquisite catalog of its 2017 exhibition Once Upon a Time…The Western: A New Frontier in Art and Film sets the standard for exhibiting and studying the interconnectedness of two of the most influential mediums on Western American and Canadian culture: art and film.
Best of the Rest
1) Historic: Smoke Over Oklahoma: The Railroad Photographs of Preston George by August J. Veenendaal, Jr. (University of Oklahoma Press)
2) Cultural: Lakota Performers in Europe: Their Culture and the Artifacts They Left Behind by Steve Friesen and François Chladiuk (University of Oklahoma Press)
3) Regional: Bodie: Good Times & Bad by Nicholas Clapp, Photography by Will Furman (Sunbelt Publications)
4) Western Art: Paul Pletka: Imagined Wests by Amy Scott with contributions by Paul Pletka (University of Oklahoma Press)
5) Photography: Mountain Ranch by Michael Crouser, foreword by Gretel Ehrlich (University of Texas Press)
Best New Western Author
World, Chase Me Down: A Novel by Andrew Hilleman (Penguin)
The debut of first-time novelist Nebraska native Andrew Hilleman is based on the timeless true story of Pat Crowe, a nearly forgotten Western outlaw.
Born and raised in Omaha, Hilleman based his thrilling anti-hero's chronicle on Crowe's kidnapping for ransom of a meat-packing executive's son from Omaha, and the subsequent nationwide manhunt that in 1900 was called "the crime of the century."

Best Western History Publisher
The University of Oklahoma Press
The University of Oklahoma Press has set the standard for publishing the history of the North American West for over 90 years, and its current Western history catalog continues to be unequalled among 100 university imprints in the United States.
Best of the Rest
1) National: W.W. Norton; New York, NY
2) University: University of North Texas Press; Denton, TX
3) Regional: South Dakota Historical Society; Pierre, SD
4) Old West History: McFarland; Jefferson, NC
5) Trade: TwoDot/Rowman & Littlefield; Lanham, MD
Best Western Fiction Publisher
Five Star Publishing
Five Star Publishing, an imprint of Gale Cengage Learning in Waterville, Maine, is currently publishing more traditional hardback Westerns than any other publisher.
Under the editorial direction of Tiffany Schofield, Five Star has built a stable of authors who are responsible for creating one of the most entertaining catalogs since the halcyon days of Bantam, Dell and Signet.
Best of the Rest
1) National: Forge; New York, NY
2) University: Texas Christian University Press; Fort Worth, TX
3) Electronic: Wolfpack Publishing, LLC; Las Vegas, NV
4) Regional: Poisoned Pen Press; Scottsdale, AZ
5) Mass Market: Pinnacle; New York, NY
Best Western Bookstore
Guidon
7830 E. Redfield Rd. Suite 1, Scottsdale, Arizona 85260; Guidon.com, (480) 945-8811
With over 50 years in the Western, Civil War and Indian history book business in Arizona, Guidon has moved to a new location to serve its customers more efficiently from a storefront in the Scottsdale Airpark, as well as an expanded online store. Call owner Shelly Dudley for current hours and/or to make a special appointment.
Best of the Rest
1) Large: Powell's City of Books; Portland, OR; Powells.com
2) Medium: Collected Works Bookstore and Coffeehouse; Santa Fe, NM; CWBookstore.com
3) Small: Sheridan Stationary Books & Gallery; Sheridan, WY; SheridanStationary.net
4) Specialized: The Poisoned Pen Bookstore; Scottsdale, AZ; PoisonedPen.com
5) Writer's Haven: Hooked on Books; Colorado Springs, CO; HookedOnBooksCo.com
Best of the Best Roundup
Travel History
Travel is a strong segment of Western publishing. Current and classic Western travel writing provides a great personal window into the West's present and past. Some selections from the past year:
Ghost Towns of the West by Philip Varney and Jim Hinckley (Voyager Press)
Travels in North America, 1832–1834: A Concise Edition of the Journals of Prince Maximilian of Wied by Prince Maximilian Alexander Philipp, edited by Marsha V. Gallagher (University of Oklahoma Press)
Driving across Kansas, A Guide to I-70, Revised and Updated Edition by Ted A. Cable and Wayne A. Maley (University Press of Kansas)
Great Plains Geology: Guide to the Region's Natural History, by R.F. Difffendal Jr. (University of Nebraska Press)
First Impressions: A Reader's Journey to Iconic Places of the American Southwest by David J. Weber and William deBuys (Yale University Press)
Spain and Mexico in the West
The role of Spain and Mexico in the history of the American West from the time of conquest to the present is at the foundation of our collective understanding and interpretation of North American history.Some selections from the past year:
Arredondo: Last Spanish Ruler of Texas and Northeastern New Spain by Bradley Folsom (University of Oklahoma Press)
Thornton's Luck: How America Almost Lost the Mexican-American War by Lamont Wood (Lone Star Books)
Franciscan Frontiersmen: How Three Adventurers Charted the West by Robert A. Kittle (University of Oklahoma Press)
Orozco: The Life and Death of a Mexican Revolutionary by Raymond Caballero (University of Oklahoma Press)
The Blood Contingent: The Military and the Making of Modern Mexico, 1876–1911 by Stephen B. Neufeld (University of New Mexico Press)
Women and Race in the West
Gender and race remain two strong topics in Western fiction and nonfiction published in 2017. Some selections from the past year:
The Coming Man from Canton: Chinese Experience in Montana, 1862-1943 by Christopher W. Merritt (University of Nebraska Press)
The Journal of Sedona Schnebly by Lisa Schnebly Heidinger (Cider Press)
The Trials of Annie Oakley by Howard Kazanjian and Chris Enss (TwoDot)
America's Best Female Sharpshooter: The Rise and Fall of Lillian Frances Smith by Julia Bricklin (University of Oklahoma Press)
Women of Empire: Nineteenth-Century Army Officers' Wives in India and the U.S. West by Verity McInnis (University of Oklahoma Press)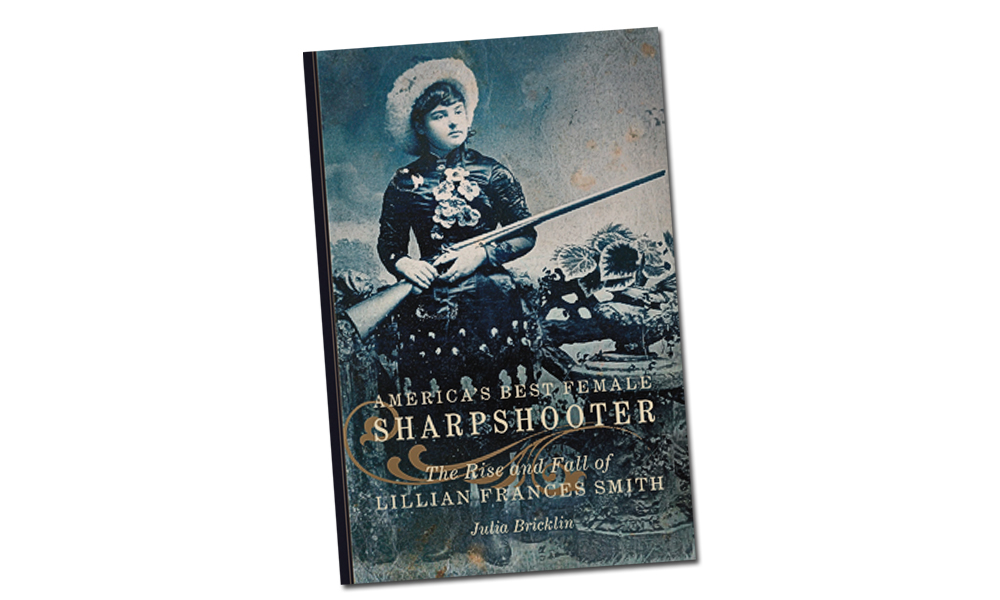 War in the West
The history of warfare in the West remains a hot topic for academic as well as popular history publishers. Some selections from the past year:
Autumn of the Black Snake: The Creation of the U.S. Army and the Invasion that Opened the West by William Hogeland (Farrar, Straus and Giroux)
Why Custer was Never Warned: The Forgotten Story of the True Genesis of America's Most Iconic Military Disaster, Custer's Last Stand by Philip Thomas Tucker, Ph.D. (Universal Publishers)
Wars for Empire: Apaches, the United States, and the Southwest Borderlands by Janne Lahti (University of Oklahoma Press)
Civil War in the Southwest Borderlands 1861-1867 by Andrew E. Masich (University of Oklahoma Press)
Ordered West: The Civil War Exploits of Charles A. Curtis edited with an introduction by Alan D. Gaff and Donald H. Gaff (University of North Texas Press)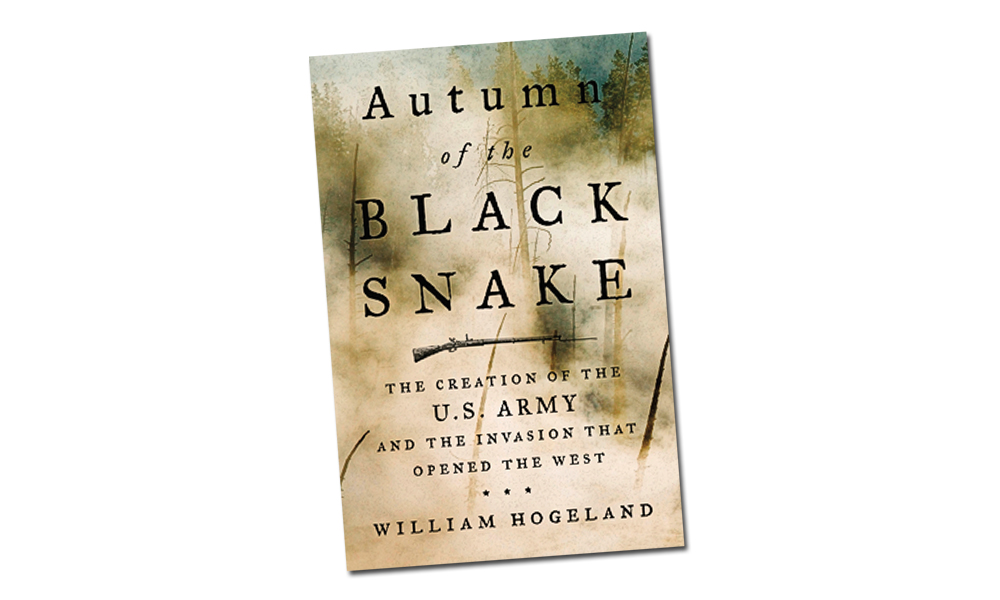 Firearms and Weapons in the West
The history of firearms and weapons in the West remains a popular topic for historians and aficionados of the Old West.Some selections from the past year:
The 41 Short Rim-Fire: Deadliest Round in the West by Brendan Michael Murphy (self-published)
Sharps Firearms, Early Metallic Cartridge Firearms and Model 1874 Sporting Rifles, Vol. II  by Roy Marcot, Ron Paxton, DeWitt Bailey II and Richard Labowski, M.D. (Northwood Heritage Press)
Colt Single-Action Revolvers by Martin Pegler (Osprey Press)
Winchester Lever-Action Rifles by Martin Pegler (Osprey Press)
Guns of the NRA National Sporting Arms Museum by Jim Supica (Chartwell Books)
Self-Published and Small Press
Western authors are using all available platforms and venues, especially print-on-demand, e-books and book fairs, to sell their stories to a global readership. Some selections from the past year:
Black Star Over Hollywood by John W. Ravage (XLibris)
Deadwood Stage and Their Historic Families, Volume 2 by Patricia A. Campbell (self-published)
Lost Roundup by Phyllis de la Garza (Silk Label Books)
The Prisoner of Orchard Bend by Patrick Lemieux (Across the Board Books)
The Shots at Iron Mountain: A Story of Two Men—Tom Horn and Geronimo by Jiri Cernik (Dorrance Publishing)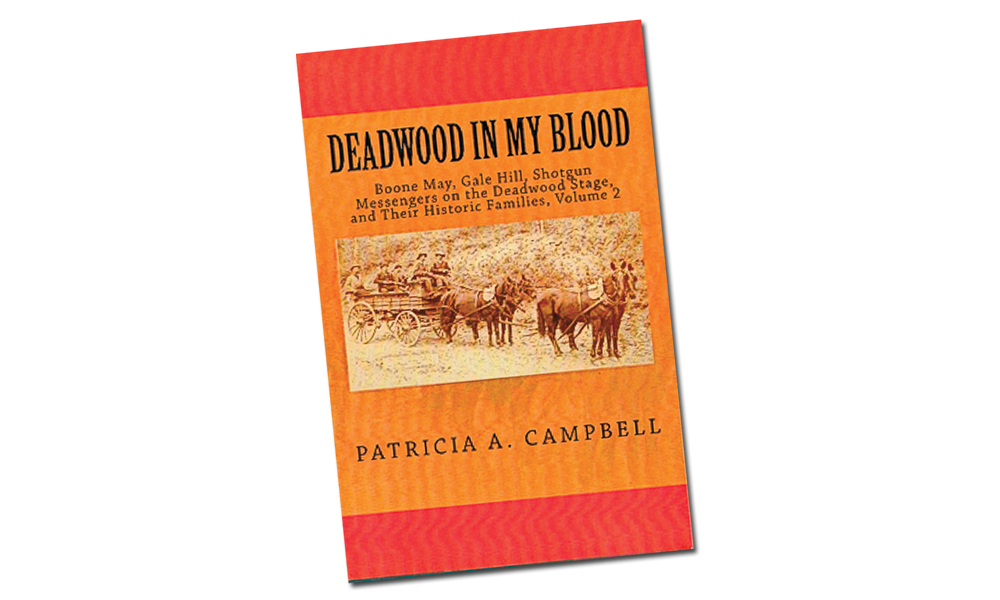 E-Books and Print-on-Demand
With the Western one of the most popular formats worldwide, the e-book is bringing the Old West to audiences around the globe like the paperback did 80 years ago. Some selections from the past year:
1881 by Daniel Fludgate (FeedAReadPublishing.com)
California Bound by Frank Kelso and John O'Melveny Woods (Intellect Publishing)
Revenge of the Damned by Larry Martin (Wolfpack Publishing)
The Last Wild Ride by Lee Martin (Amazon Digital Services)
The Walker: The Untold Story of Black Bart by Bruce Bradley (self-published)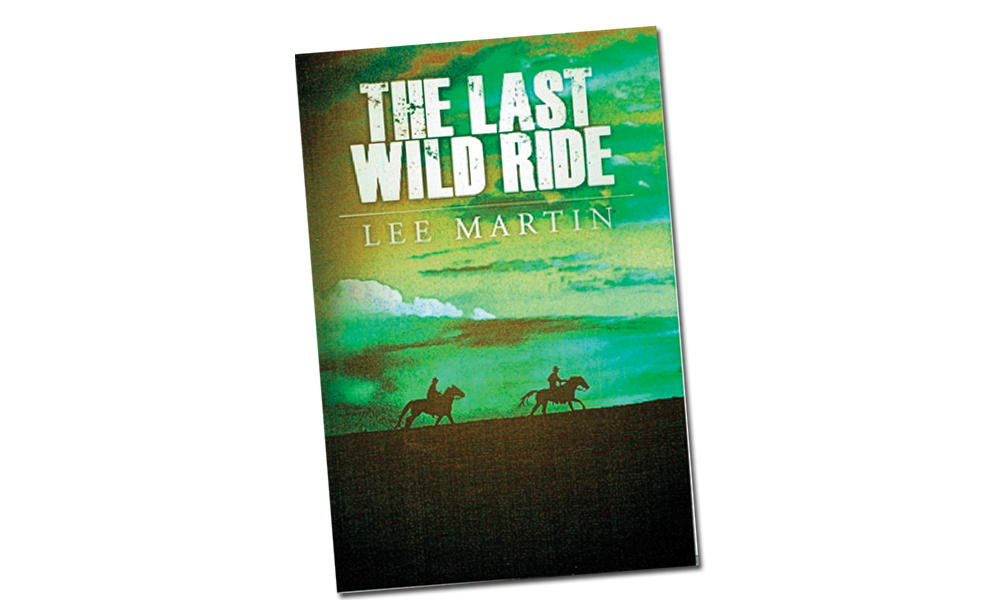 Best Western Essays and Short Stories
Essayists and short-story authors remain key contributors to the genre of Western literature and our mutual understanding of the West. Some selections from the past year:
1Gathering from the Grassland: A Plains Journal by Linda M. Hasselstrom (High Plains Press)
2Headlights on the Prairie: Essays on Home by Robert Rebein (University Press of Kansas)
3Ordinary Skin: Essays from Willow Springs by Amy Hale Auker (Texas Tech University Press)
4Rants from the Hill: On Packrats, Bobcats, Wildfires, Curmudgeons, A Drunken Mary Kay Lady & Other Encounters with the Wild in the High Desert by Michael R. Branch (Roost Books/A Division of Penguin House)
5The Saints of Rattlesnake Mountain, Stories by Don Waters (University of Nevada Press)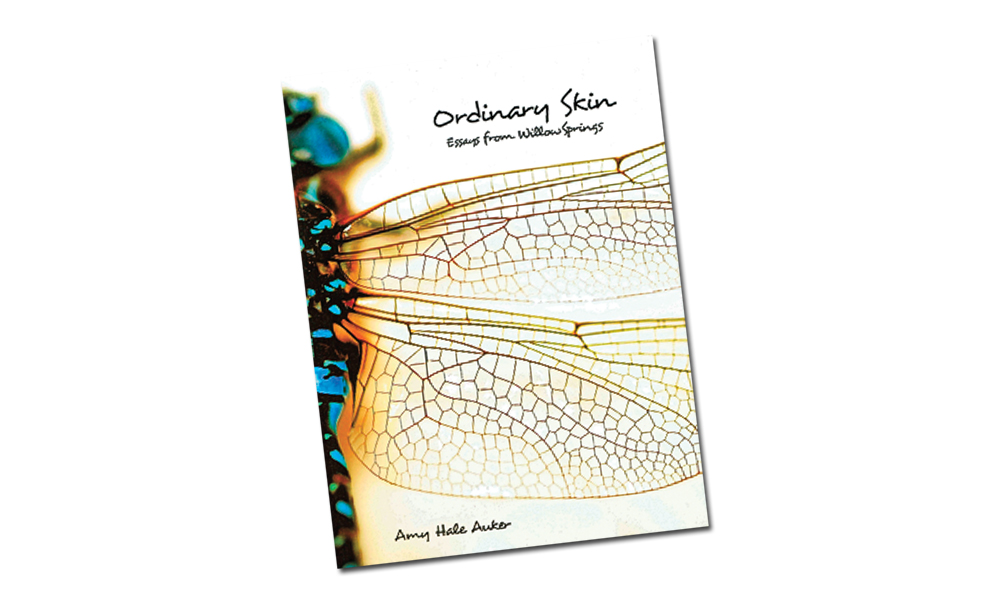 Best Classic Western Author Compilations/Reissue
Classic Western fiction fans were the beneficiaries of numerous re-releases of classics, including the majority of the Jack Schaefer library by the University of New Mexico Press, plus reissues or new compilations of previously unpublished material by some of the genre's greats. Some selections from the past year:
Louis L'Amour's Lost Treasures, Volume 1: Unfinished Manuscripts, Mysterious Stories, and Lost Notes from One of the World's Most Popular Novelists by Louis L'Amour with Beau L'Amour (Bantam Books)
Thalia: A Texas Trilogy by Larry McMurtry (Liveright Publishing)
The Man Who Shot Liberty Valance by Dorothy M. Johnson (Riverbend Publishing)
Wild West: Short Stories by Elmer Kelton (Forge)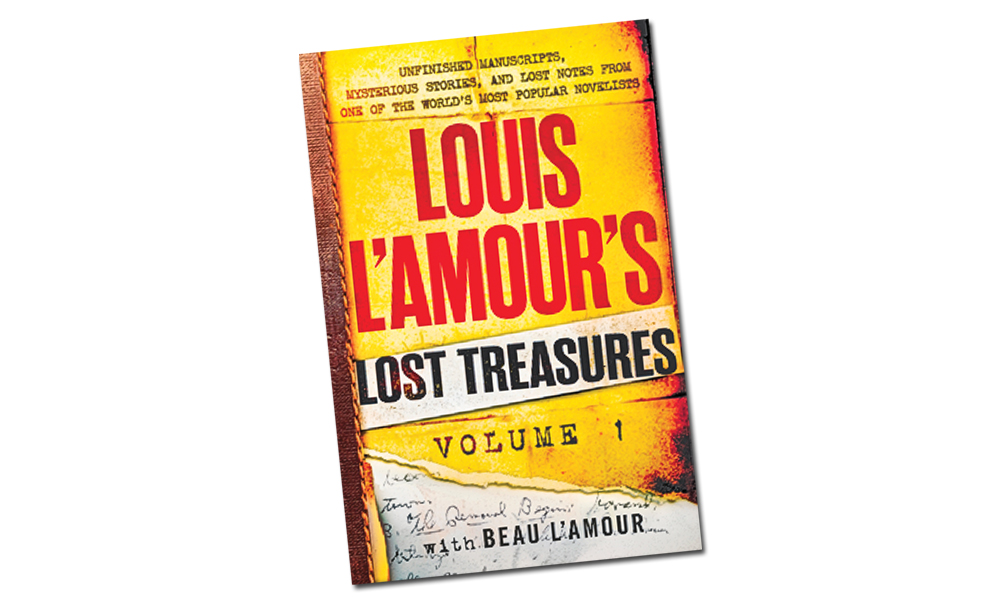 20th- to 21st-Century Western Fiction
In 2017, the mystery genre dominated Western fiction. Some selections from the past year:
Beyond Reason by Kat Martin (Kensingon)
Cold Hearted River by Keith McCafferty (Viking)
Song of the Lion by Anne Hillerman (HarperCollins)
The Last Cowboys of San Geronimo: A Novel by Ian Stansel (Houghton Mifflin)
The Western Star by Craig Johnson (Viking)
20th- to 21st-Century Western Nonfiction
In 2017, publishers of Western nonfiction are trending their catalogs more toward 20th- and 21st-century history than 19th-century Western topics. Subjects that dominate the past year's publications included the environment, race, urban and cultural history. Some selections from the past year:
Killers of the Flower Moon: The Osage Murders and the Birth of the FBI by David Grann (Doubleday)
A Land Apart: The Southwest and the Nation in the Twentieth Century by Flannery Burke (University of Arizona Press)
Wonderlandscape: Yellowstone National Park and the Evolution of an American Cultural Icon by John Clayton (Pegasus Books)
Morta Las Vegas: CSI and the Problem of the West by Nathaniel Lewis and Stephen Tatum (University of Nebraska Press)
The Mountains that Remade America: How Sierra Nevada Geology Impacts Modern Life by Craig H. Jones (University of California Press)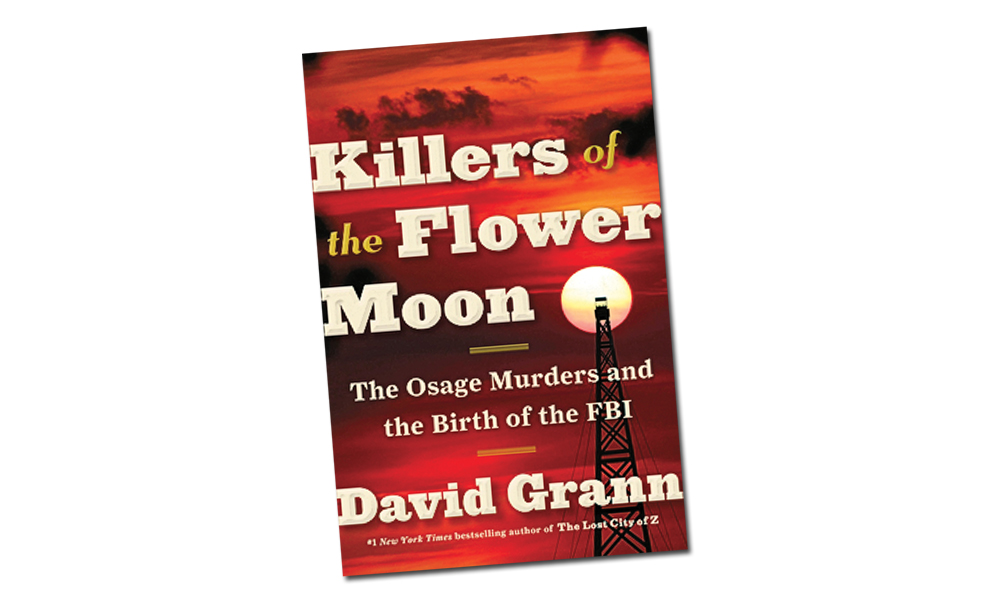 Best Historical Nonfiction Author
Editors' Choice 
Larry Len Peterson
Readers' Choice
Paul Andrew Hutton
Best Historical Western Novelist
Editors' Choice
Loren Estleman
Readers' Choice
Zane Grey
Best Western History Book Publisher
Editors' Choice
The University of Oklahoma Press, Norman, OK
Readers' Choice
TwoDot, New York, NY
Best Western History Bookstore
Editors' Choice
Guidon Books, Scottsdale, AZ
Readers' Choice 
Sheridan Stationary , Sheridan, WY
Best Western History University Press
Editors' Choice
University of Oklahoma Press
Readers' Choice, Tie
University of Nebraska Press, Lincoln, NE
Texas Tech University Press, Lubbock, TX
Best Western Fiction Press
Editors' Choice
Five Star Publishing, Waterville, ME
Readers' Choice
Pinnacle Books, New York, NY