L.J. Martin makes a movie.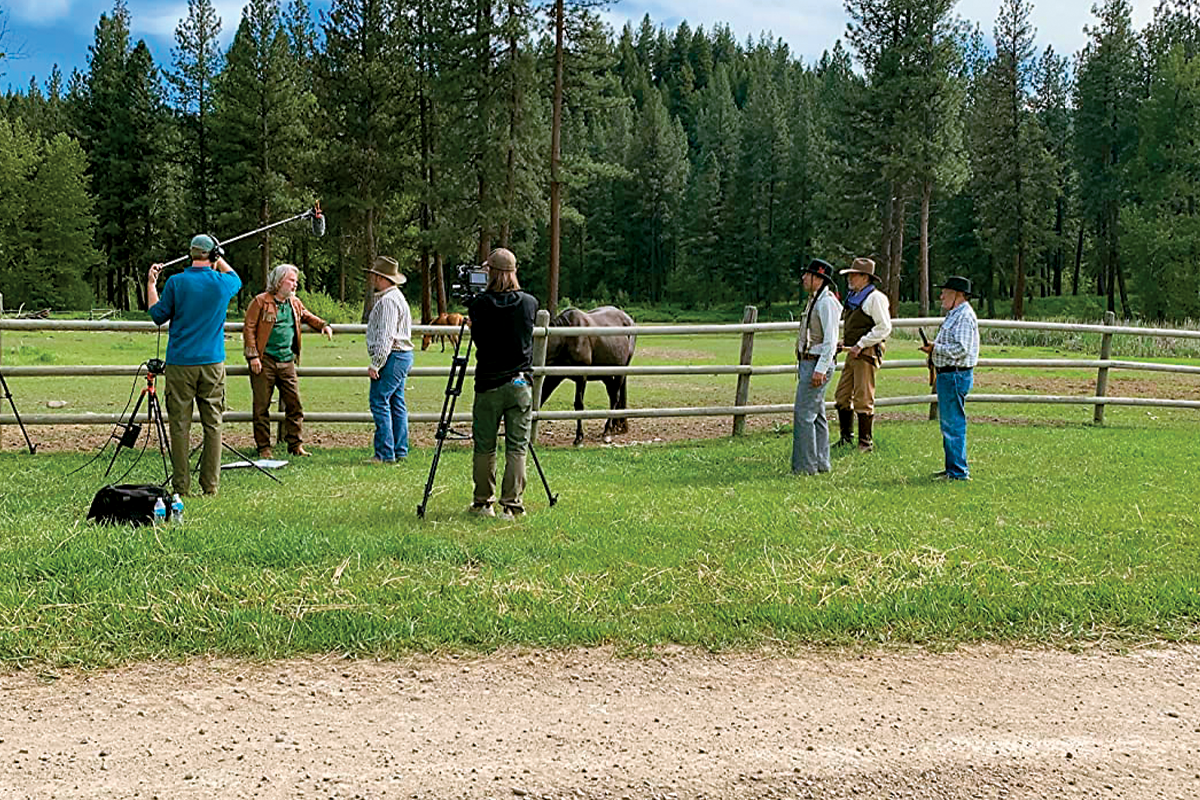 Western author L. J. Martin, with more than 40 novels to his credit, is not one to wait for things to happen: he makes them happen. Eager to help writers who, like himself, had too many books that were out of print and not generating income, he cocreated the online Wolfpack Publishing. The first writer he took on hadn't made money in 10 years, he said. "And in eight months I would be sending him $10,000 a month. Thirty-five authors and 500 books later, I sold out to (partner) Mike Bray. It's one of Forbes 500's fastest growing companies."
His wife is Kat Martin, a constant New York Times bestselling author of romantic suspense novels. When they met, both were in the real estate business. He had just written his first book, "a 500-page historical. Couldn't sell it: lousy spelling and not the best grammar. She read it, and she corrected my English for me. After we were married, I started writing again in the evening, and she looked over my shoulder and thought, 'Well, I can do better than that.' And she did."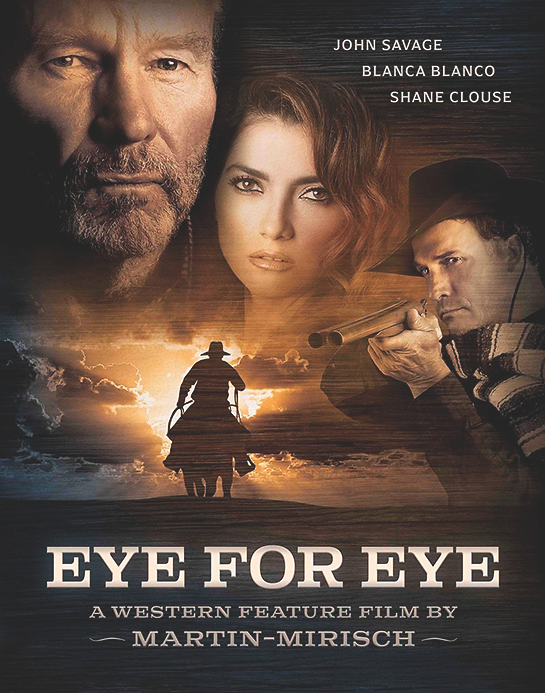 It's not unusual for an author to write a screenplay from their book, hoping it will become a movie. But for the author to script, then finance, and then direct that movie? That's pretty much unheard of, but again, Martin makes things happen. He chose to adapt his novel Eye for Eye (Wolfpack), one of the nine in his Montana series, each of which has the word "revenge" on the cover. "I like revenge stories, and luckily the reading public likes revenge stories. I think we all have somebody we'd like to get even with."
He didn't find the process of adapting the story from one medium to another to be a grueling one. "To be truthful. I skimmed the book, threw it aside and wrote the screenplay." It's the story of a lawman who takes off his badge to track down and kill the men who raped and murdered his pregnant wife, and the man who put them up to it. Why did he choose Eye for Eye? "No $2,000-a-day towns," he explains, referring to renting a Western town to film in. Shot entirely on location, "Almost all of it was [filmed] either in my house or on a friend's ranch, because she had beautiful horses. I wanted to show off beautiful Montana."
Remarkably, Martin got John Savage of Deer Hunter fame to play the man behind the murder. "I got both Savage and [female lead] Blanca Blanco because they wanted to see Montana, wanted to make a Western together and they were good friends of coproducer David Mirisch," charity fund-raiser and nephew of Magnificent 7 producer Walter Mirisch.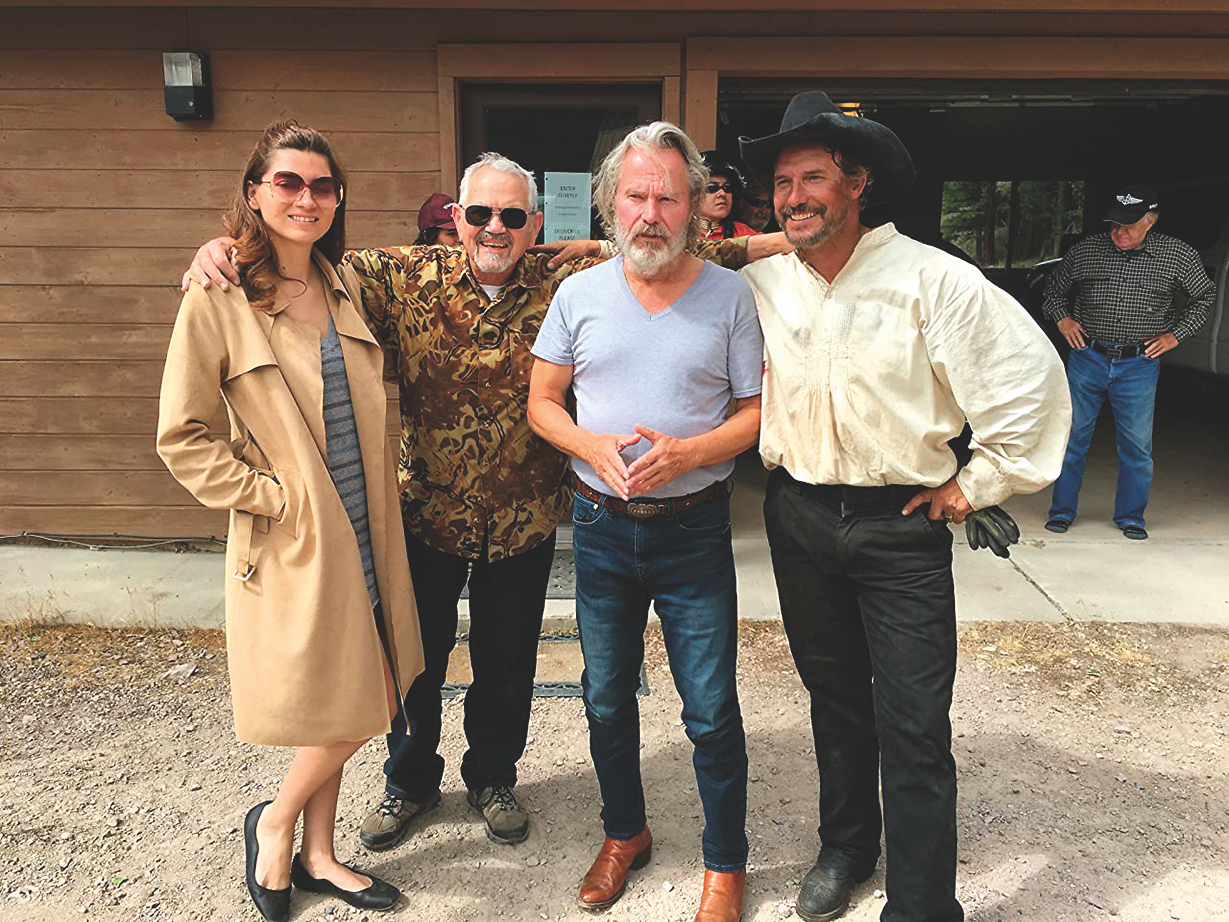 John Savage confirms, "We had fun on this one. I didn't intend to do it. I was supposed to be doing something else overseas, but everything was postponed, so I let the beard grow. [It was] low budget, just a bunch of amateurs having fun, acting like cowboys. The dialogue's the same as his books; he tries to keep that 19th-century language." 
The casting of the male lead was eminently practical. Shane Clouse is a country singer who scored the film and sang some songs for it. "The movie wouldn't have been made without that guy," says Martin, "or it would've been made for a lot more money 'cause Shane shows up with a horse, a mule and his dog." He got the part, "and he gets credit as the wrangler."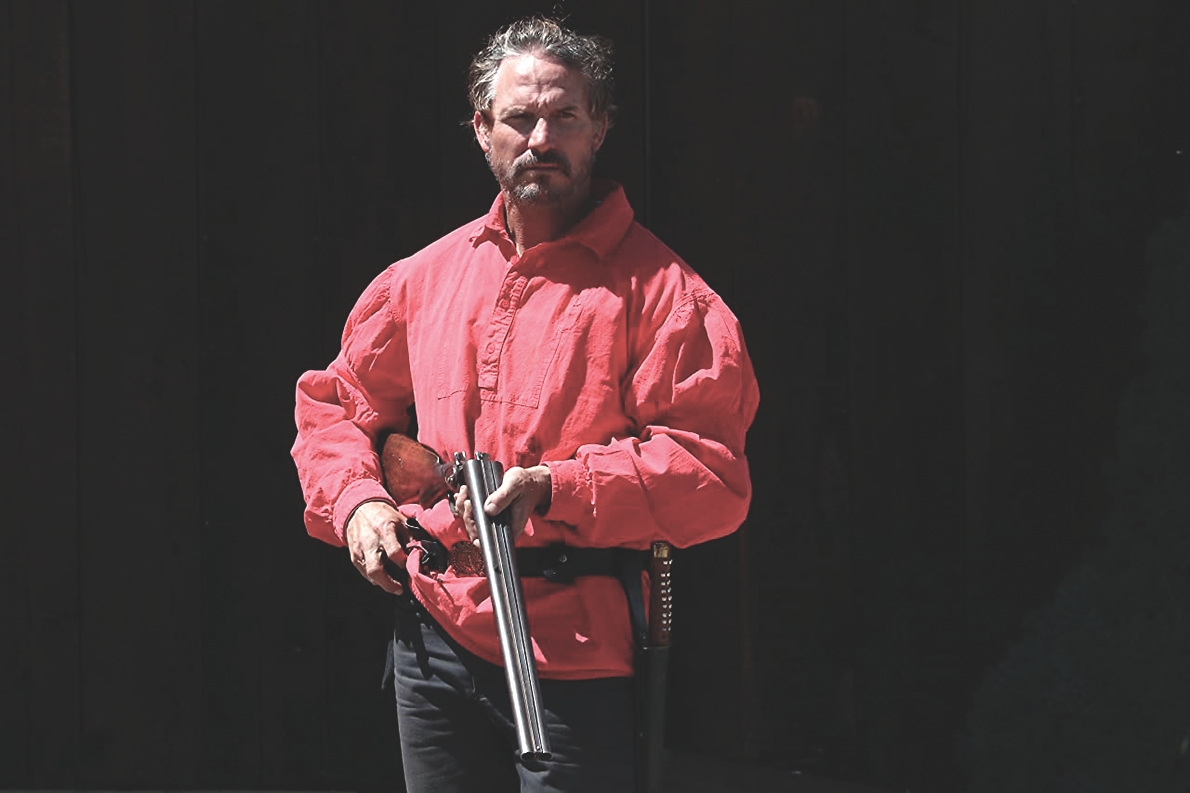 Savage was concerned about how hard Martin was pushing himself. "Well, he didn't kill himself. I went to bed late, and he was in his room working. I get up and have my coffee, and he was still in his room working, making changes as we went through the shooting. Larry and his wife, they love to share and open up and really make you a part of the home."
Now that the film is finished, how can you see it? "Well, I'm throwing it out there to all the bandits in Hollywood. But I'm very attracted to Filmhub. They work with 200 streamers, doing exactly what I did with books: paying 80 percent to the artist, and you don't invest a dime."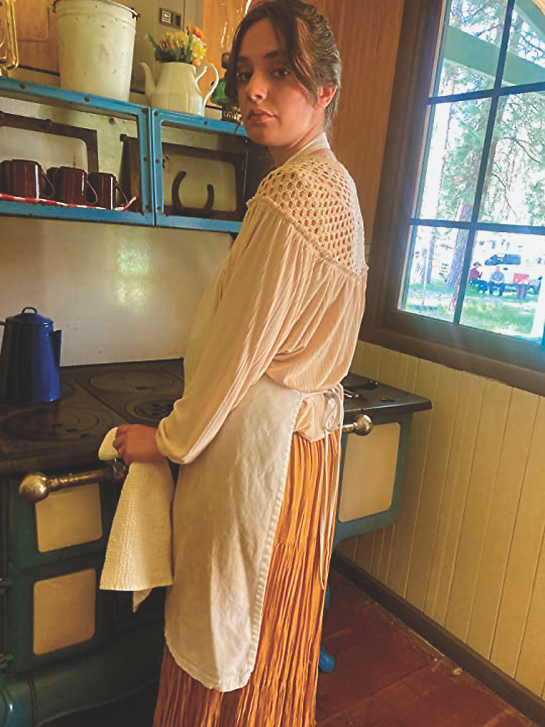 And there are more movies in the works. "Another one of my Western books, Mr. Pettigrew. It's gonna be in town if I get a little cashflow on this. I'll be able to get 'em down to $800 a day. And my wife has a bestselling novella, a Christmas book. And the sales side of my being says, Christmas stories, if they're any good, they're gonna come back every year."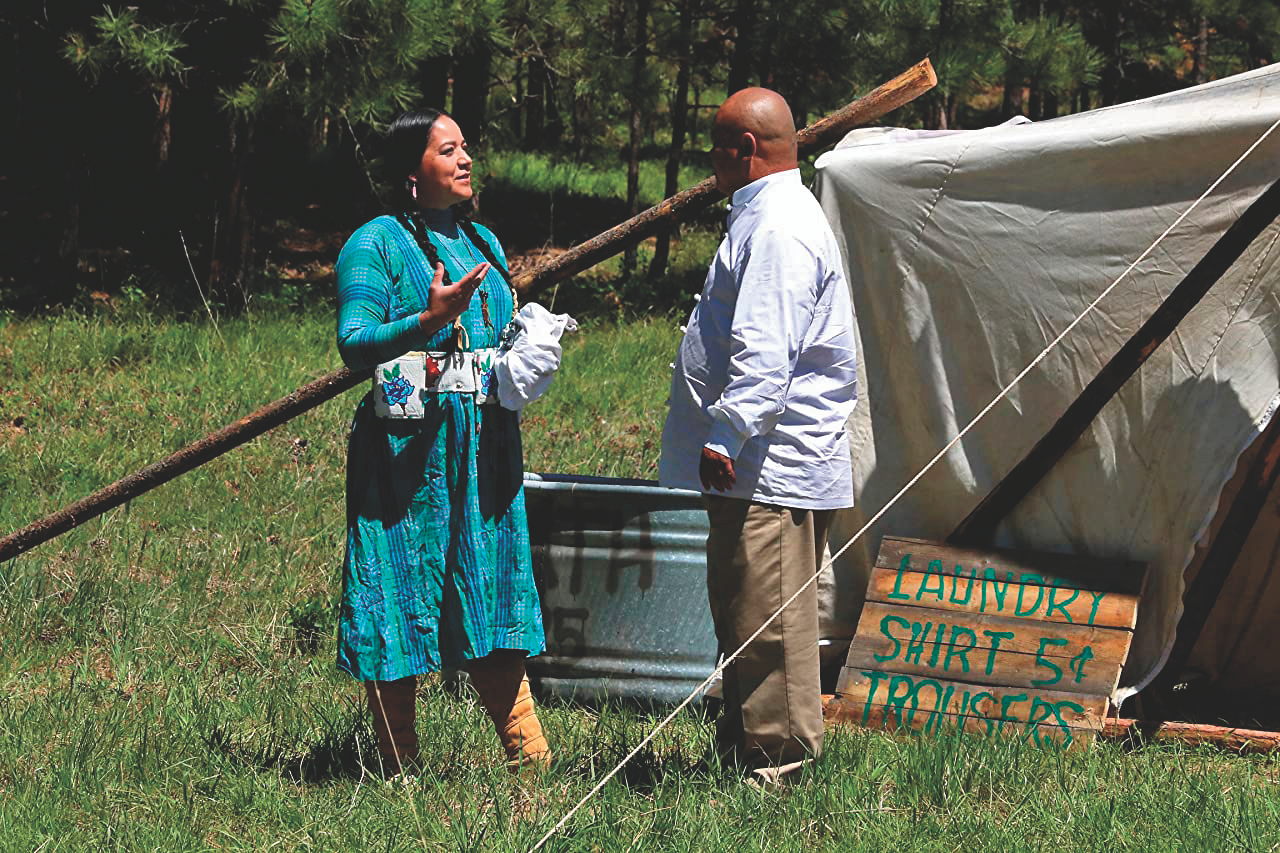 BLU‑RAY REVIEW
OLD HENRY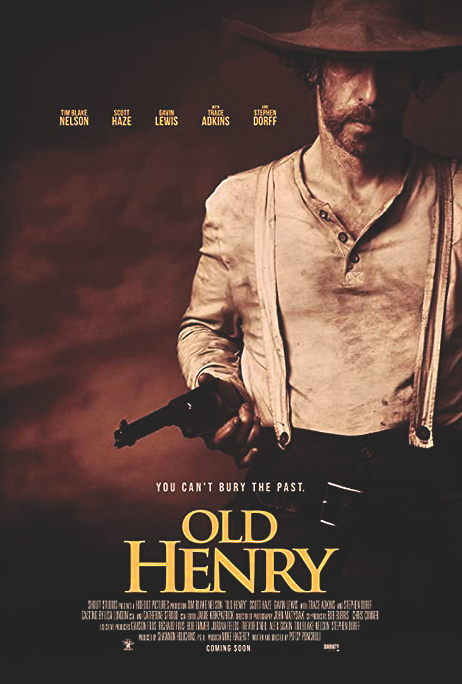 (Shout! Factory Blu-Ray, $22.98, DVD, $19.98) Tim Blake Nelson, often comic relief in Coen Brothers' films, is deadly serious, and entirely convincing, in the title role of Old Henry. When a widowed farmer takes in a wounded man (Scott Haze) and his saddlebag of cash, he's confronted by an ominous trio led by Ketchum—Stephen Dorff in a likably lethal performance—and unsure who is the law and who is the outlaw. Assisted only by his callow teenaged son (Gavin Lewis), it will not surprise readers of this magazine that Henry McCarty is capable of making a stand. The film was written and directed with grim elegance by Potsy Ponciroli. 
Henry C. Parke, Western Films Editor for True West, is a screenwriter, and blogs at HenrysWesternRoundup.blogspot.com. His book of interviews, Indians and Cowboys, will be published later this year.