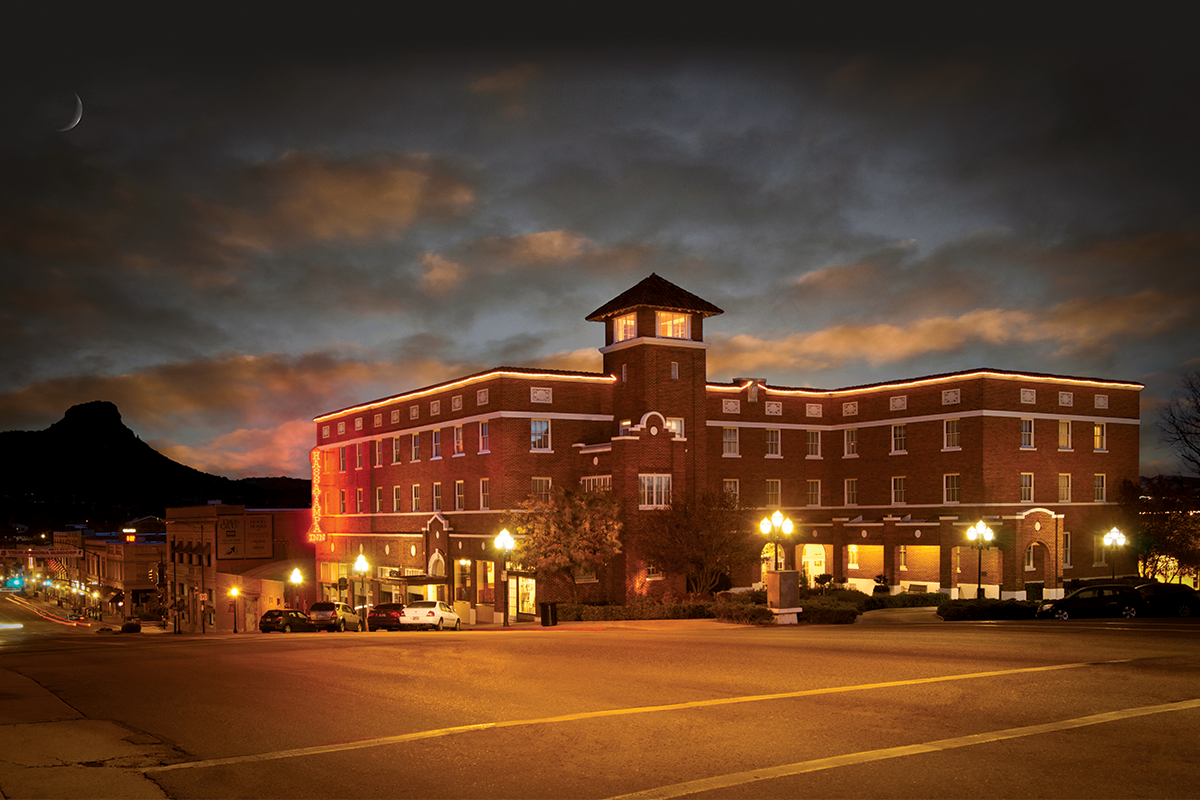 The West's best hotels, saloons, restaurants and dude ranches are among the most tangible ties to America's frontier past. Outlaws, lawmen, presidents and stars of stage and screen have slept in these hotels since the late 19th and early 20th century. 
They drank and dined in these revered saloons and restaurants. Generations of people from all over the globe visited and kept coming back to the places which become social hubs of their communities.
Thankfully, entrepreneurs with foresight have restored and maintained these historic treasures, and there are more hotels across the West that need to be saved. 
It's encouraging that the West lives on, not only at hotels and saloons, but also at guest ranches where city slickers get a taste of cowboy life on remote spreads with jaw-dropping scenery. Ride horses for a few days and relax at night by a campfire under a canopy of starlight.
The tough part is choosing which hotel, saloon, restaurant or guest ranch to visit. We've narrowed it down to six of the top places by state in each category, but visitors can't go wrong at the spots listed in the sidebars we've included. Go visit them. Support these landmarks of the American West. You won't be disappointed.
ARIZONA
Hassayampa Inn
122 E. Gurley Street Prescott, AZ 86301 • 800-322-1927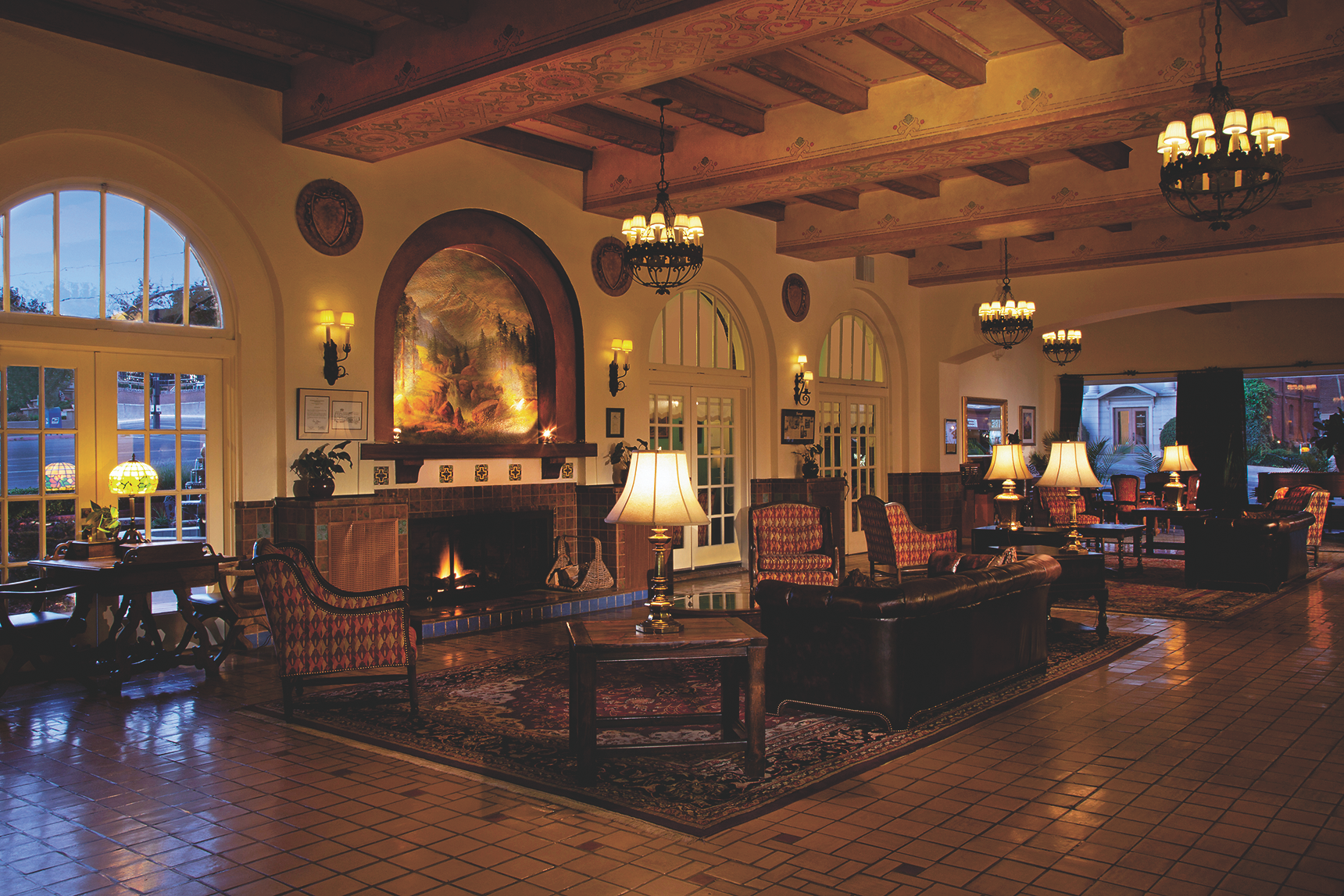 Prescott's hilltop Hassayampa Inn has aged well. It is one of six hotels in Arizona built during the last few years of the Roaring Twenties, and it's among the best preserved. The Hassayampa was designed by premier Southwestern architect Henry Trost in a Spanish Colonial Revival style with Italianate detailing. The red-brick inn sits atop a slope within walking distance of the Courthouse Plaza, Whiskey Row and Prescott's central business district, with restaurants, bars, shops, galleries, antique stores and a Western museum. An award-winning renovation in 1985 restored the beautiful lobby and the hotel's 68 rooms. Famous Hassayampa guests have included Tom Mix, Will Rogers, Clark Gable, Greta Garbo, Georgia O'Keeffe, D.H. Lawrence and Steve McQueen. 
Big Nose Kate's Saloon
417 E. Allen Street Tombstone, AZ 85638 • 520-457-3107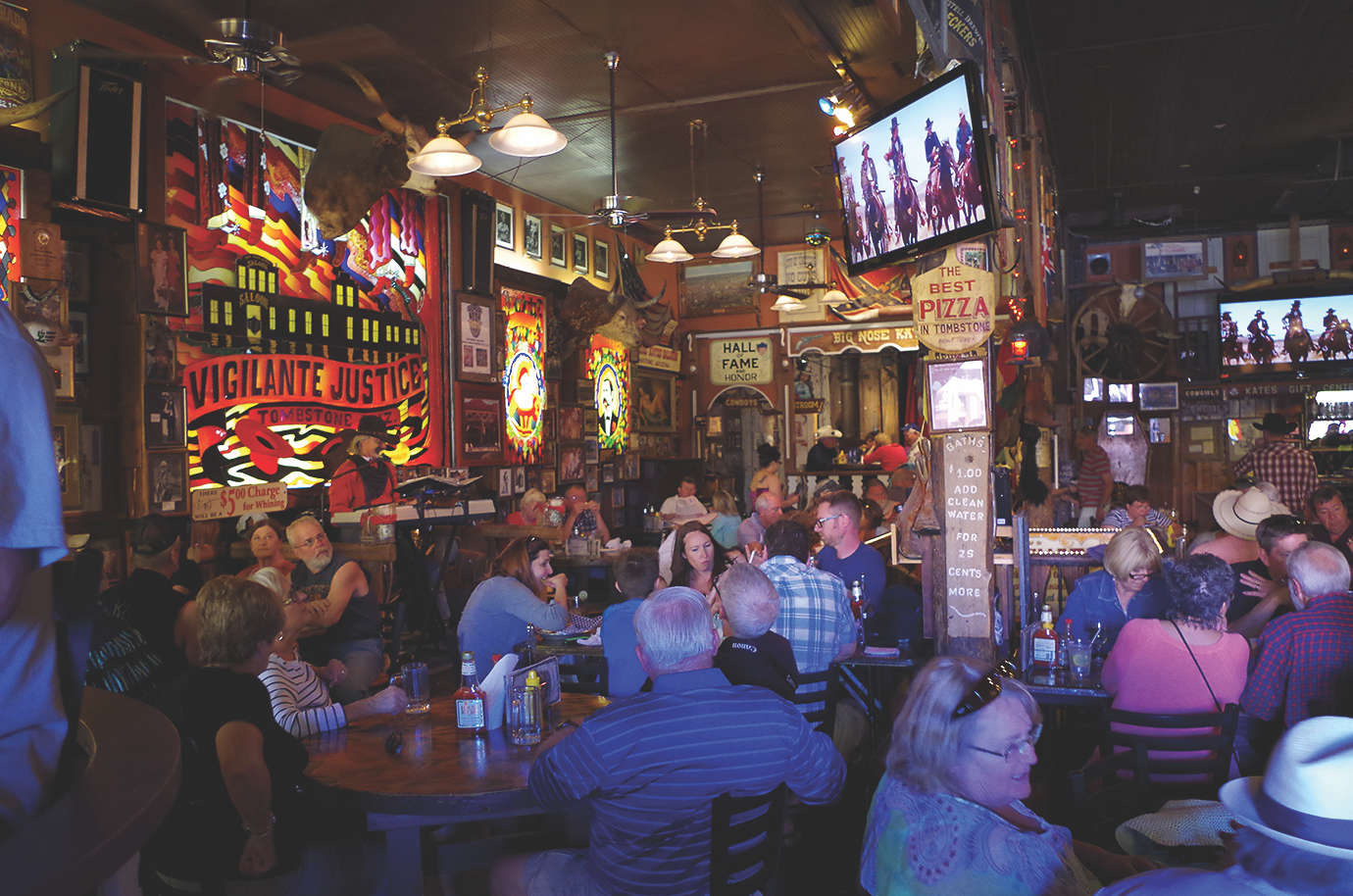 Big Nose Kate's Saloon was built in 1880 as the elegant Grand Hotel. Wyatt and Virgil Earp and Doc Holliday were among its guests. But fire ravaged Tombstone in May 1882 and the Grand's upper floor was among "the first to kiss the flames." It was rebuilt as the one-story building it is today. Big Nose Kate started life as Mary Katherine Horony, a Hungarian immigrant who became a prostitute and later Holliday's paramour. The saloon features the hotel's original bar, moved from the basement to the first floor. In addition to a well-stocked bar, Kate's serves an extensive menu of salads, sandwiches, burgers, pizzas, calzones and tortas. Saloon-girl servers dress in period attire. Be sure to visit the mine shaft in the basement.
Palace Restaurant and Saloon
120 S. Montezuma Street Prescott, AZ 86303 • 928-541-1996
Even people who've never been in Prescott's Palace Restaurant and Saloon may recognize the place. With its bat-wing doors and elaborate back bar, the Palace looks the part of a Hollywood Western saloon but cleaned up a bit and not so dusty or rowdy. And the Palace has been in the limelight with scenes from a trio of 1970s films—Junior Bonner with Steve McQueen, Billy Jack with Tom Laughlin and Wanda Nevada with Peter Fonda and Brooke Shields. Built after a 1900 fire, the Palace became the successor to the 1874 Cabinet Saloon. It's the hub of Whiskey Row and one of the town's prized landmarks. The Palace chefs serve a cattleman's delight of ribs, prime rib and filet mignon, along with an array of salads, chicken, fish, fajitas and tacos.
Tombstone Monument Ranch & Cattle Company
895 W. Monument Road Tombstone, AZ 85638 • 520-457-7299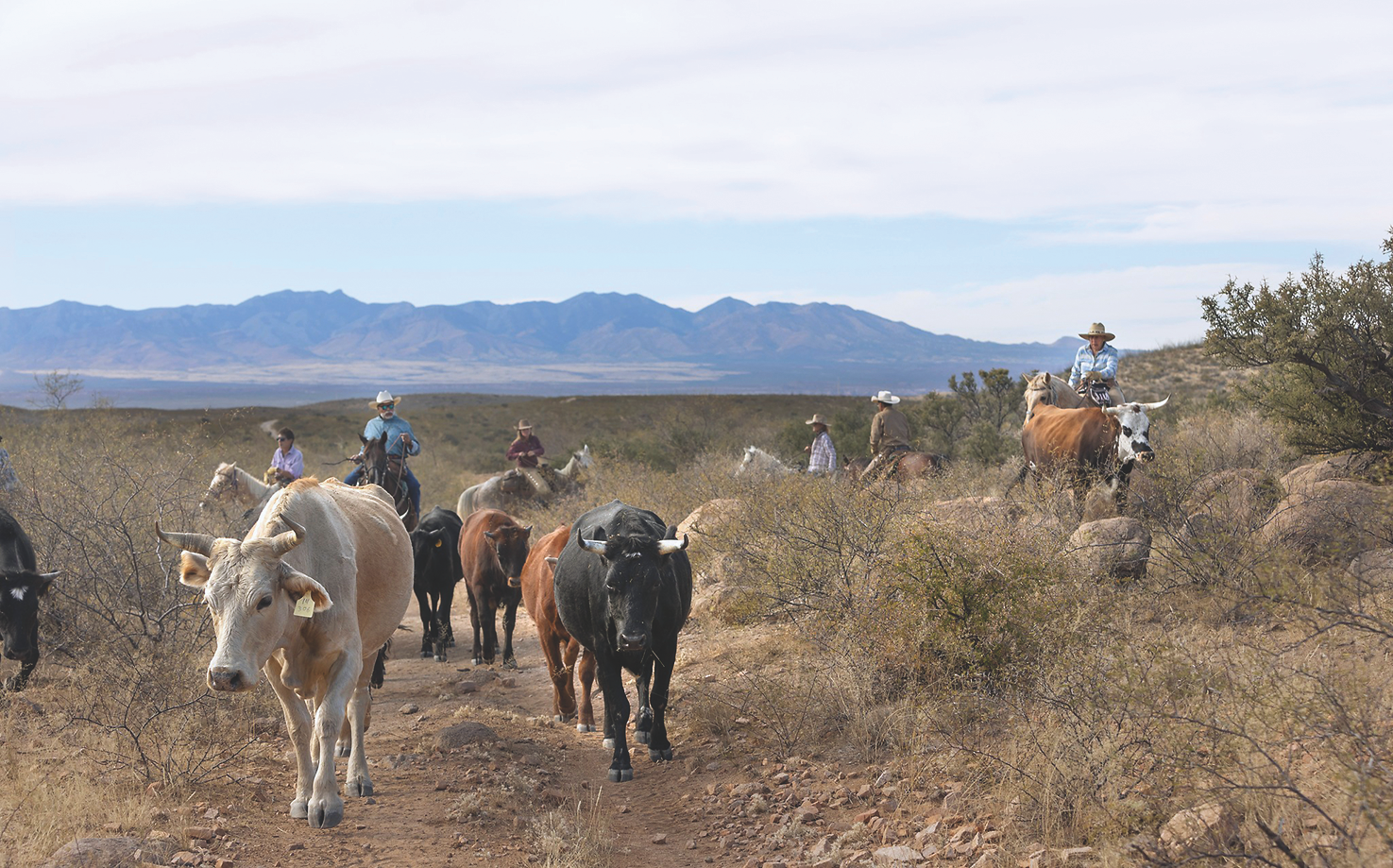 Monument Ranch, a short ride northwest of Tombstone, is on the former Trappman Ranch, founded in 1880. Materials from the old ranch buildings have been reused to create comfortable accommodations with a rustic look. Guests are served three meals per day in the Schieffelin Restaurant, named for Tombstone's founder, and Trappman's Saloon offers nightly entertainment. Daytime activities include horseback riding, off-road vehicle tours and Western shooting on a range using Henry lever-action .22 caliber rifles and Ruger revolvers. There's even a working-ranch option where guests help out moving cattle, mending fences and checking water tanks. 
CALIFORNIA
Rankin Ranch
23500 Walker Basin Road Caliente, CA 93518 • 661-867-2511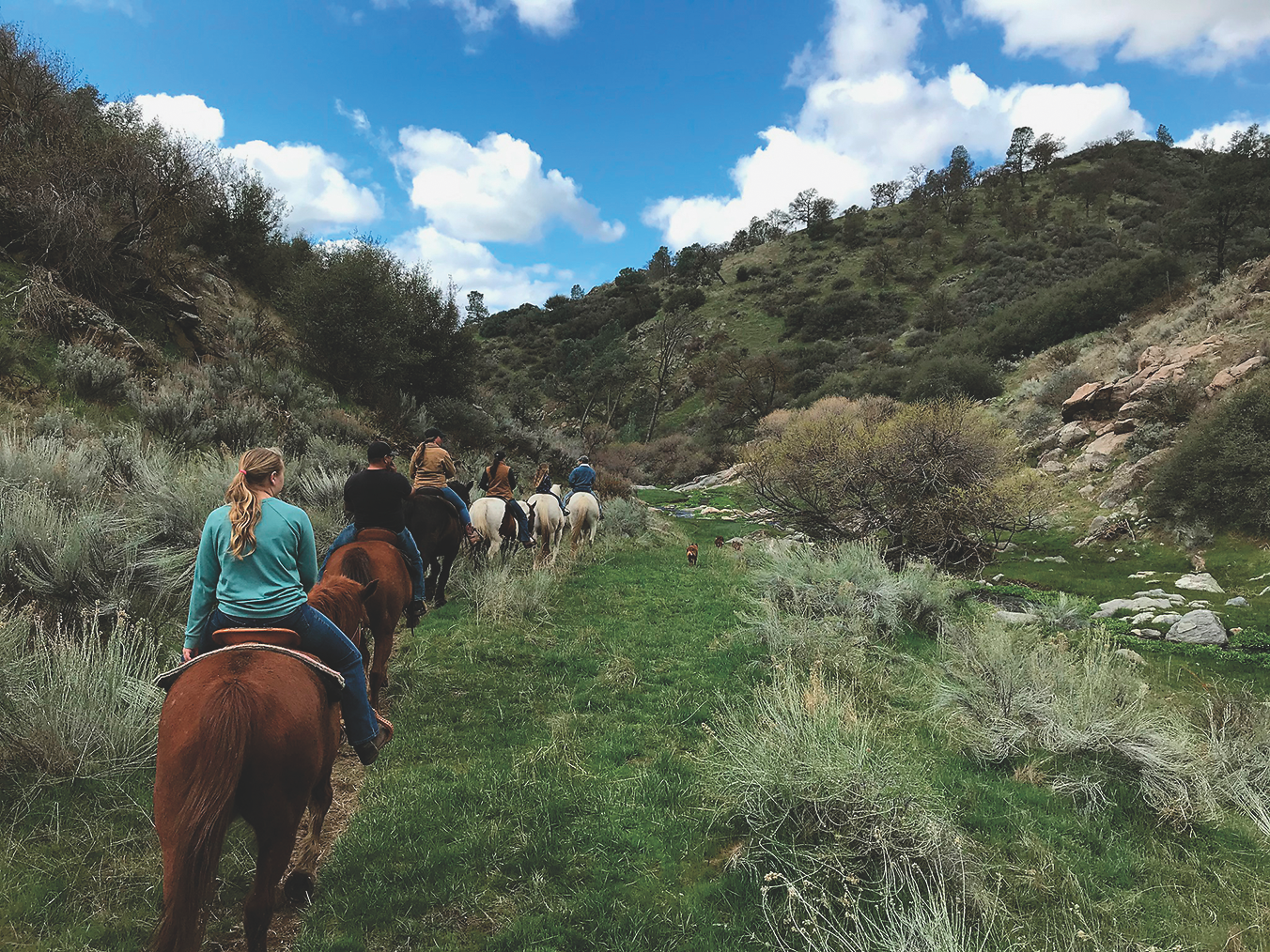 Walker Rankin founded the Quarter Circle U Rankin Ranch in the Tehachapi Mountains east of Bakersfield in 1863. It's a 31,000-acre spread that's been operated by six generations of the Rankin family. One-hour trail rides are offered for guest ranch visitors twice a day except Sundays. Swimming and hiking are popular, and anglers fish for rainbow trout in the ranch pond. Lodging is in seven duplex cabins that can be booked as singles or two connecting rooms. Breakfast and buffet dinners are served in the ranch dining room, while a buffet lunch spread is on a terrace by the swimming pool. Relaxing evenings at the Rankin Ranch include stargazing beneath dark skies far from city lights.
COLORADO
Strater Hotel
699 Main Avenue Durango, CO 81301 • 970-945-6511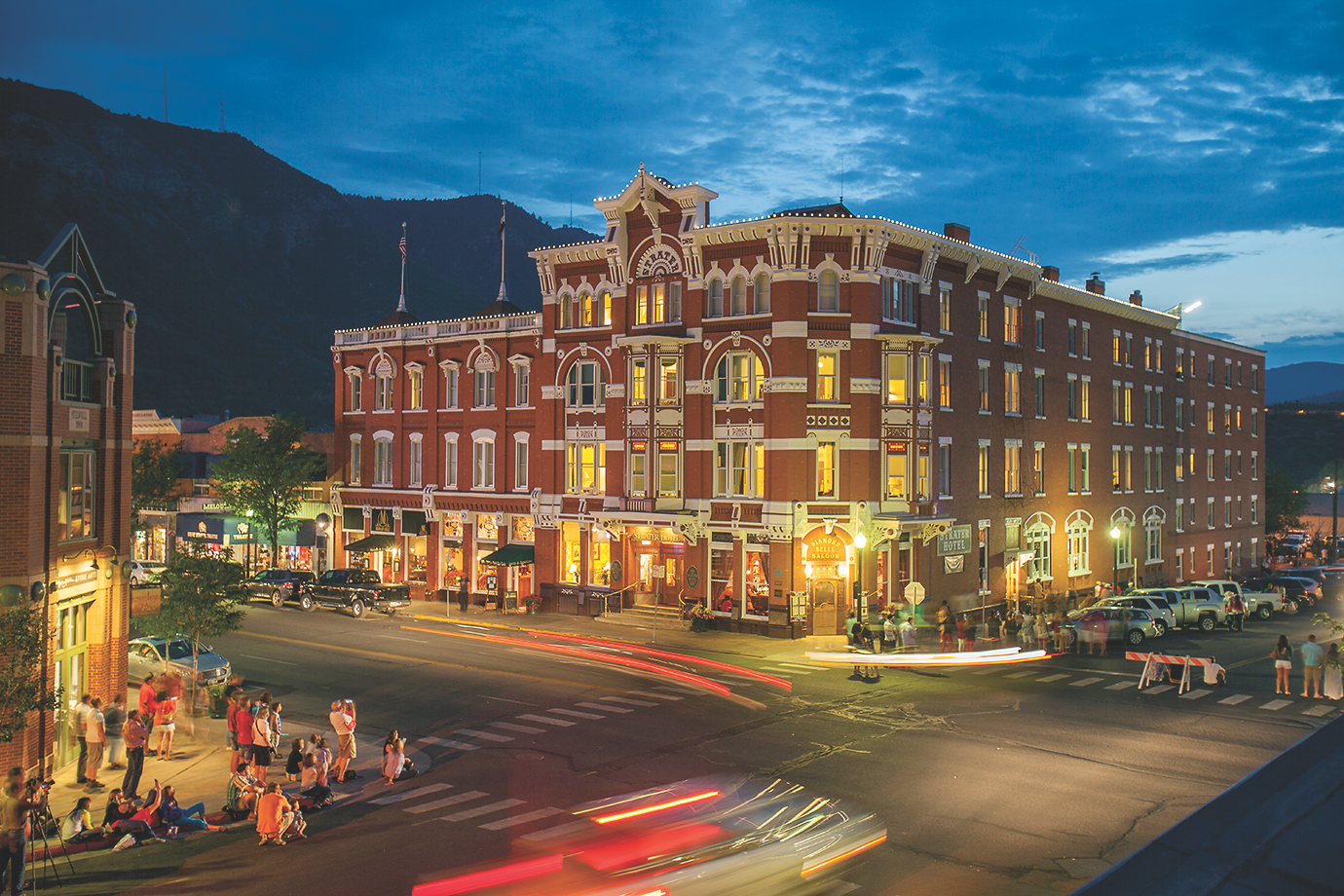 The 88-room Strater Hotel grew up with the town of Durango in southwestern Colorado. A three-story Victorian edifice, it survived an 1889 fire that leveled eight business blocks and left only the post office and the Strater standing. The hotel, built in 1887, is named for Henry Strater, a pharmacist who built it with financial help from his father and brothers. Today, the Strater features three dining and drinking establishments—the Mahogany Grille and Office Spiritorium for dinners, and the Diamond Belle Saloon for brunch, lunch and dinner, served by Belle Girls in period costumes. There's also a ragtime piano player entertaining guests. The hotel hosted Western author Louis L'Amour, who wrote his novels in Room 222, above the saloon. 
Hotel Colorado
526 Pine Street Glenwood Springs, CO 81601 • 970-945-6511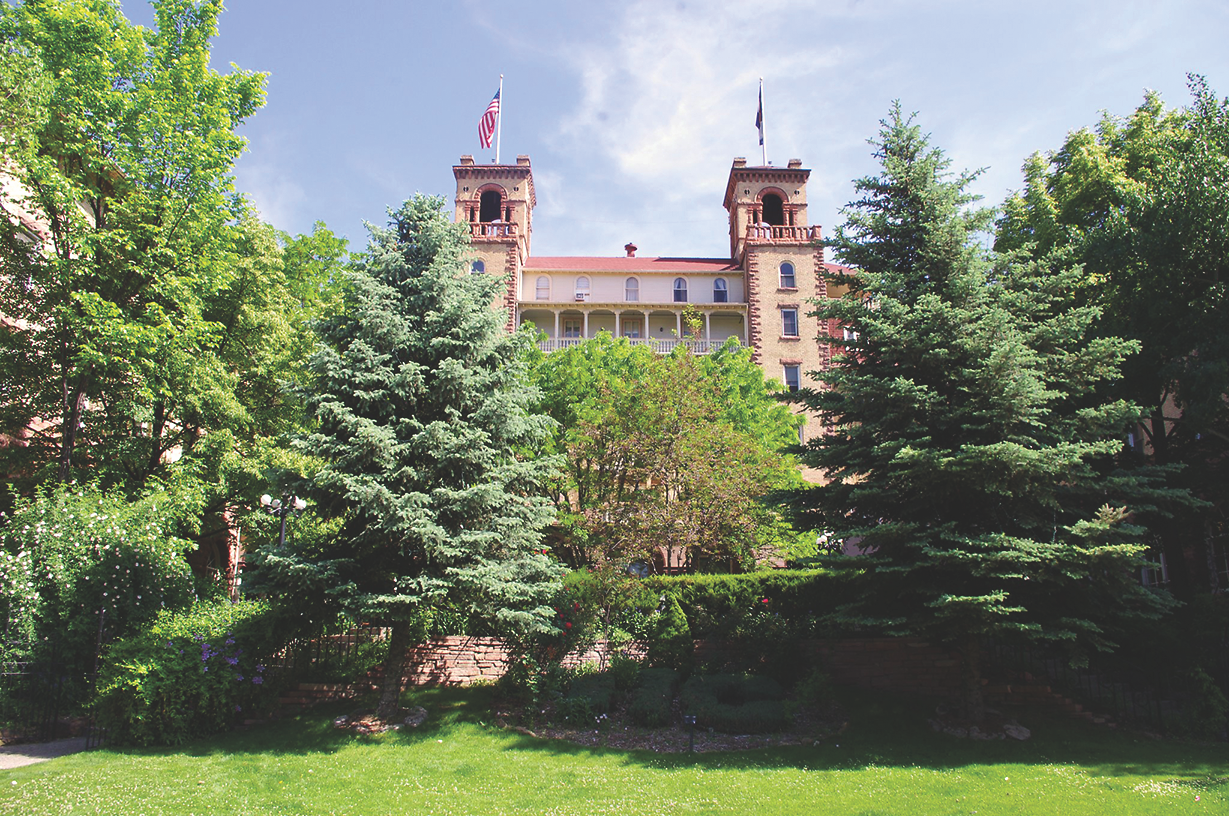 In 1893, travelers in Colorado must have been overwhelmed to view the newly opened Hotel Colorado, designed to replicate a 16th-century Italian Renaissance castle. It was called a "Marvel of the Ages." The architecture is impressive but guests also keep coming back to the Hotel Colorado for its hospitality, mountain air, soothing hot springs and stunning Rocky Mountain views. Head up to the bell tower balconies for the scenery. The hotel features the Coppertop Bar, Hotel Colorado Restaurant and Legends Coffee & Gift Shop. 
Notable guests have included the Unsinkable Molly Brown, who survived the Titanic disaster, President Howard Taft, who declined to bathe in the hot springs because of his rotund girth, and Teddy Roosevelt, who stayed three weeks during a bear-hunting trip. 
The Fort Restaurant
19192 Highway 8 Morrison, CO 80465 • 303-697-4771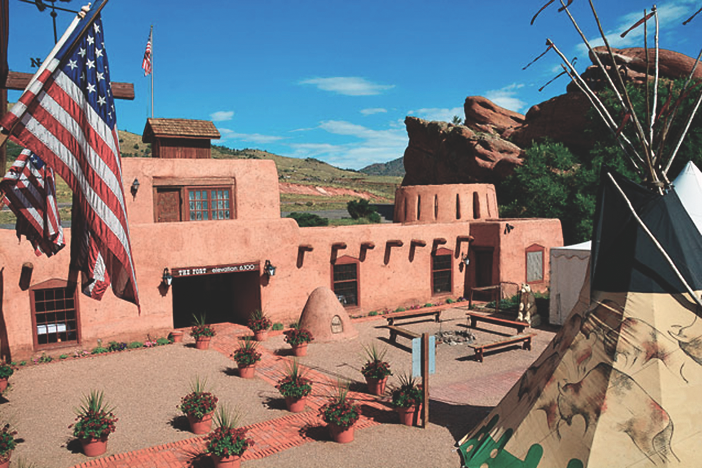 A certain burger chain stopped counting at 99 billion served but The Fort has an equally impressive claim of 80,000 buffalo entrees served annually. Diners choose from a diverse menu of buffalo tenderloin filet mignon, elk medallions, grilled quail, roasted bison marrow bones and peanut butter-stuffed jalapeños. Try the Hailstorm signature cocktail. If that's not enough to lure you in, The Fort's building is truly remarkable. It was designed as an adobe replica of Bent's Fort, built in 1833 at what's now La Junta, Colorado. The foodie Fort opened 130 years later. Initially, the Arnold family built it as a family residence but later decided to open a restaurant on the lower level and reside above it. Since then The Fort has become a landmark restaurant in a southwestern Denver suburb. 
Rainbow Trout Ranch
1484 FDR 250 Antonito, CO 81120 • 719-376-2440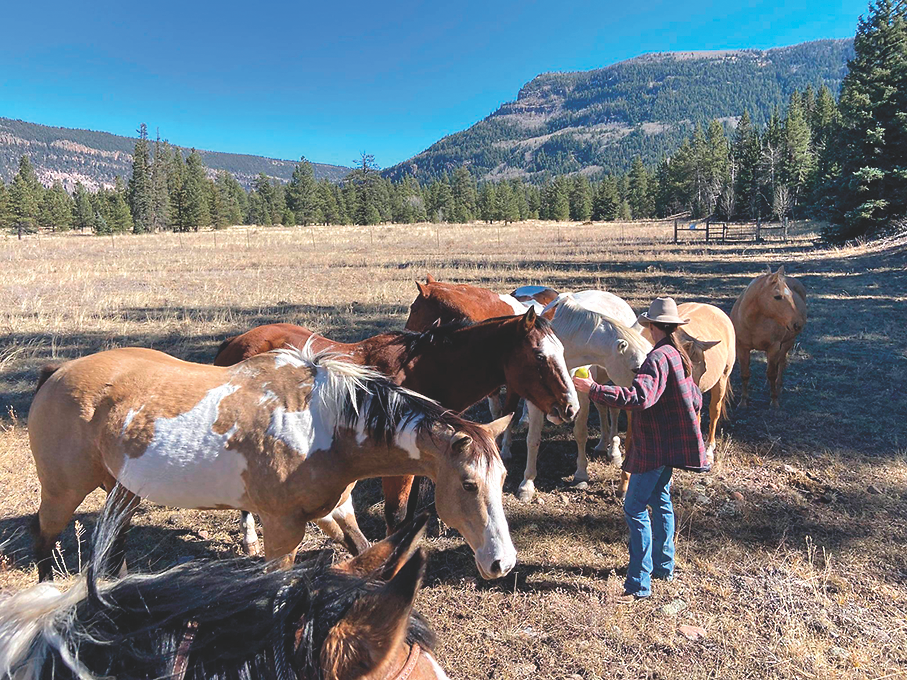 It got its start as a private fisherman's club in the early 1900s. Two decades later, what's now Rainbow Trout Ranch became a guest ranch with log cabins and an 18,000-square-foot Engelmann spruce lodge. Today anglers can fly fish with a local guide on the Conejos River or nearby streams. The ranch cooks can prepare your catch for any meal or you can get a trophy trout mounted. Meals are served family style. The ranch has close to 100 horses to match all skill levels of riders. Day trips and overnight rides are offered through stunning mountain terrain. The Van Berkum family has been operating the century-old guest ranch for the past
20 years. 
NEBRASKA
Rowse's 1+1 Ranch
46849 833rd Road Burwell, NE 68823 • 308-346-5530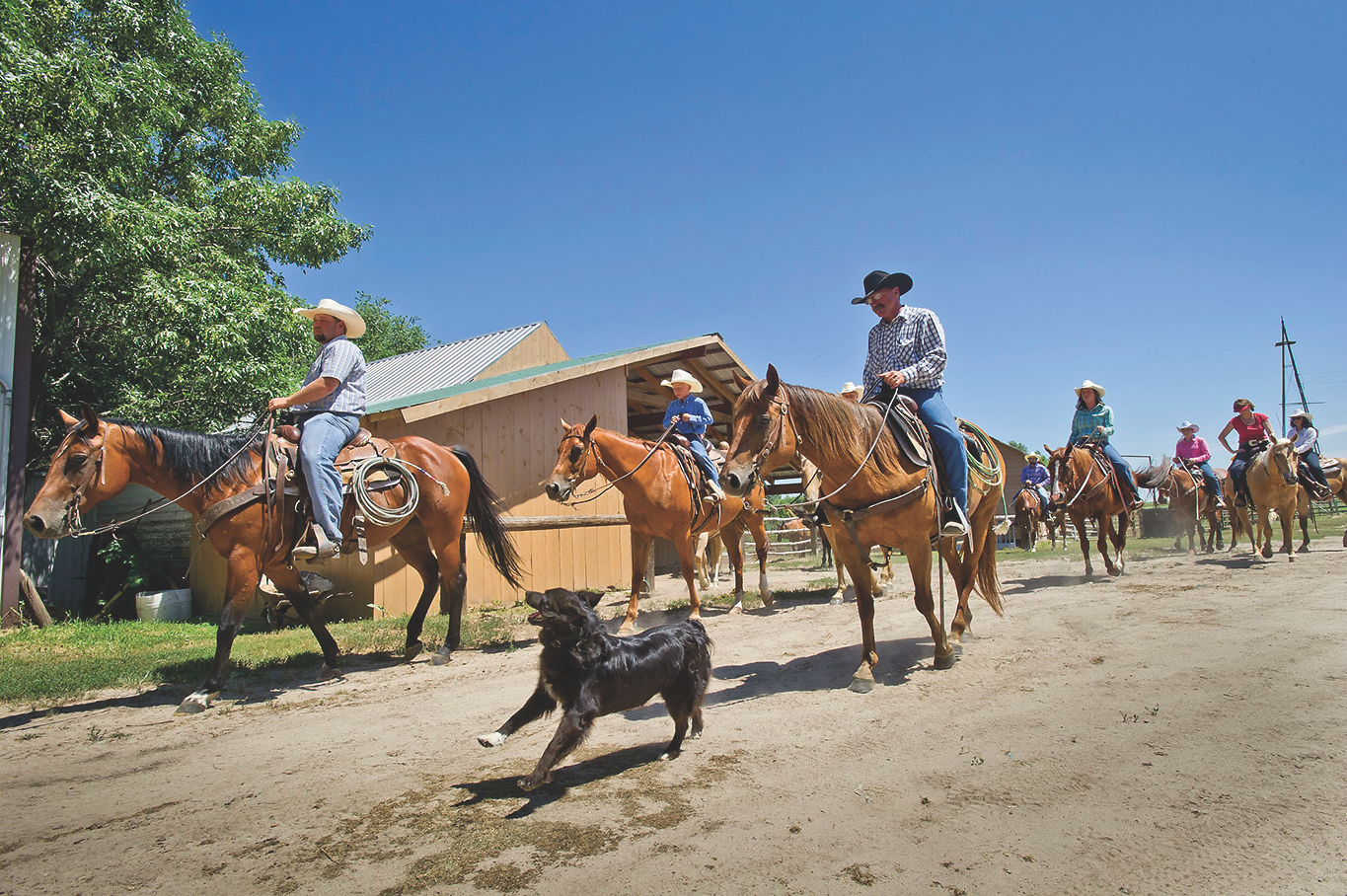 Rowse's 1+1 Ranch pegs itself as a true working ranch where guests learn to ride, work cattle, rope, brand and drive the herd. Nose-to-tail trail rides are not part of the package. Guests saddle up on well-trained quarter horses that stay with them the entire visit. Meals are served in a modern lodge, family style, and there are six bunkhouse rooms with private bathrooms. The lodge has satellite television and wireless internet. Rowse's is in central Nebraska, 90 miles north of Grand Island. 
NEW MEXICO
St. James Hotel 
617 S Collison Avenue Cimarron, NM 87714 • 575-376-2664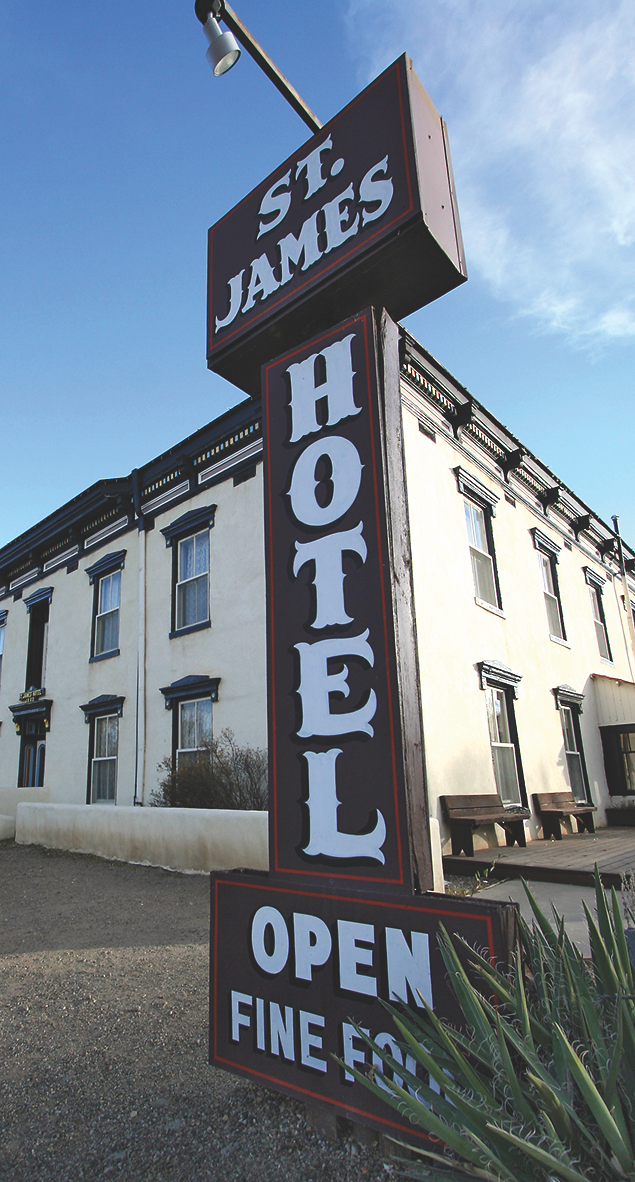 St. James Hotel is an enigma. Cimarron is a sleepy little town an hour east of Taos, but the hotel's frontier history is replete with tales of outlaws, gunplay and bloodshed. Founded as a saloon circa 1872 by French chef, Henry Lambert, it added rooms and the St. James Hotel name some years later. Various accounts claim a list of notable Westerners slept here, including Buffalo Bill Cody, Annie Oakley, Jesse James, Doc Holliday, the Earp brothers, Pat Garrett and Billy the Kid. Historians are skeptical. It is true that Davy Crockett, the 23-year-old relative of his namesake of Alamo fame, fatally shot three Buffalo Soldiers at the hotel in 1876. Later that year, the sheriff and his posse killed Crockett with a barrage of shotgun blasts. 
Historic Plaza Hotel
230 Plaza Street Las Vegas, NM 87701 •  505-425-3591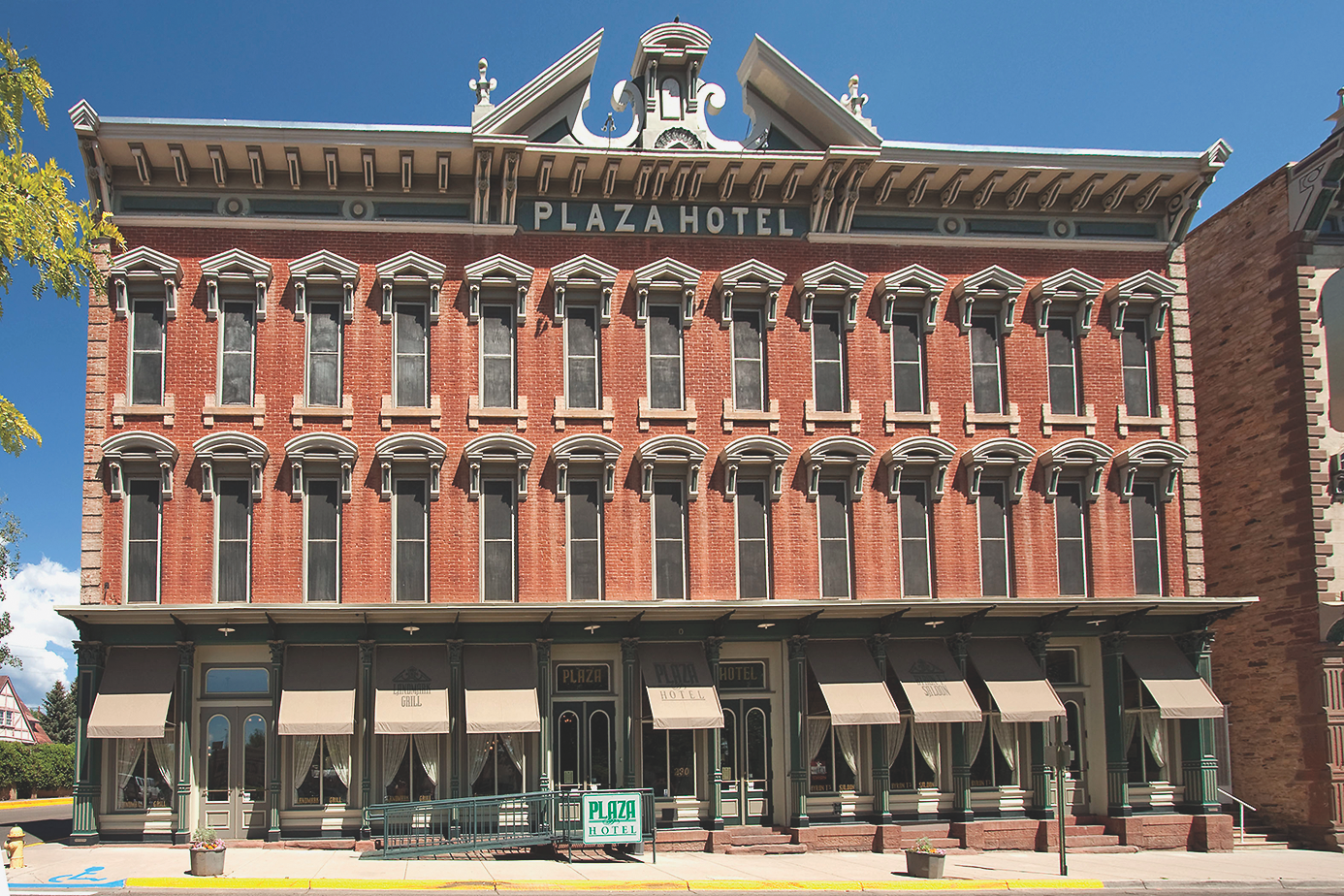 New York's 1907 Plaza Hotel is more famous, but New Mexico's Plaza Hotel is a quarter-century older and don't discount the charm of the Land of Enchantment inn. Its three-story Victorian facade is a striking bookend to Plaza Park across the street. Nineteen of the Plaza's 70 rooms overlook the park with 14-foot ceilings and tall windows that add to the spacious feel of those rooms. The Plaza's rooms sat empty for more than 30 years before a major renovation at its 1982 centennial revived the hotel. Vintage hotel whisperer Allan Affeldt, Plaza owner since 2014, has continued with the restoration of the landmark hotel. Dining and drinking options at the Plaza include a coffee shop, Prairie Hill Cafe and Byron T's Saloon. 
Buckhorn Saloon & Opera House
32 Main Street Pinos Altos, NM 88053 • 575-538-9911
BuckhornSaloonandOperaHouse.com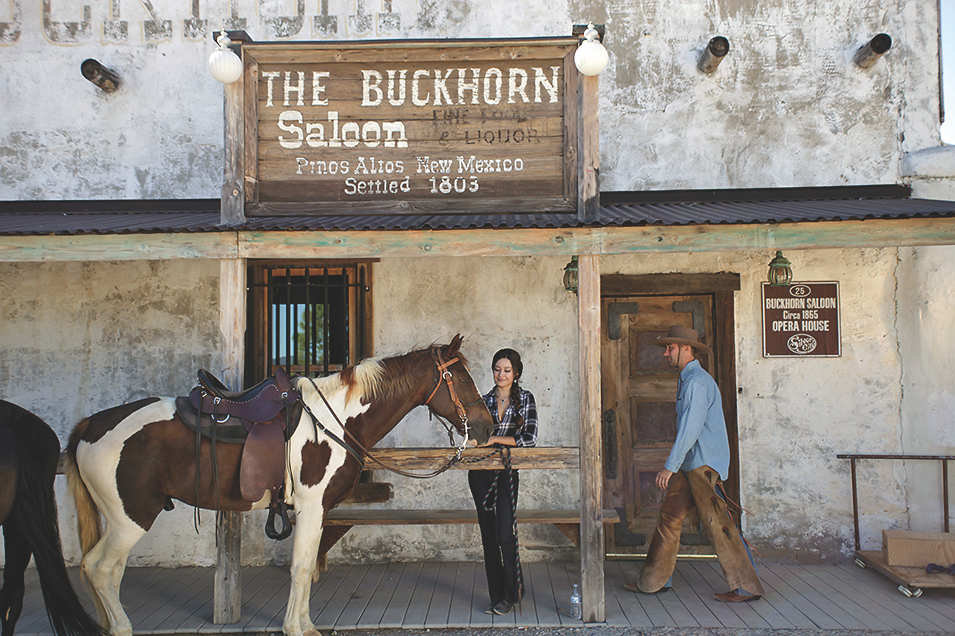 It might look like it's been closed a few years but don't let the weathered exterior of the Buckhorn Saloon fool you. Inside is a rustic saloon said to be the oldest in New Mexico. It's got a big hearth, ten stools, a cozy dining room and an opera house. Add good food and entertainment, and you've got yourself a night out. Located seven miles north of Silver City, the Buckhorn opened in the mid-1860s during a brief mining era. The menu is concise but includes Hatch Green Chile Chicken Alfredo, a Cowboy Cut Ribeye Steak and a Green Chile Cheeseburger. Wednesday is Spaghetti Night. Sit at the bar or warm up by the fireplace if it's a cold night in the mountain town at 7,000 feet. 
Geronimo Trail Guest Ranch
1 Wall Lake Road Winston, NM 87943 • 575-772-5157

As the name implies, this guest ranch, surrounded by the Gila National Forest north of Silver City, is within the historic range of Geronimo and the Chiricahua Apaches. Trail rides take guests to archaeological sites of the Mimbres people who lived in this region circa 200 to 1150 A.D. Geronimo Trail Guest Ranch got its start as a hunting lodge in the 1980s and became a guest ranch 20 years ago. The Esterly family from the coast of Maine bought it a decade ago. Meals are served in a dining hall or outdoors for barbecues. There are three cabins with multiple bunking options. The ranch takes just 12 guests at any one time. 
OREGON
Hamley Steakhouse & Saloon
8 SE Court Avenue Pendleton, OR 97801 • 541-278-1100
Hamley & Co. established its world famous Western store and saddlery in 1905 where it continues to operate. J.J. Hamley was instrumental in starting the Pendleton Round-Up rodeo. Fifteen years ago, the family added a steakhouse and saloon next door in a new building meant to fit the look of the historic store. The saloon's century-old mahogany bar is stunning and Tex, an inanimate Longhorn steer, adds to the Western ambience. Bartenders will serve you a Hot & Horny Margarita, Midnight Manhattan or Hamley Ale. The dining room serves steaks, ribs, prime rib and burgers. in 2019, Hamley & Co. sold the entire business to the Confederated Tribes of the Umatilla Indian Reservation. The operation is managed by the tribe's Wildhorse Resort & Casino.
WYOMING
The Historic Occidental Hotel
10 Main Street Buffalo, WY 82834 • 307-684-0451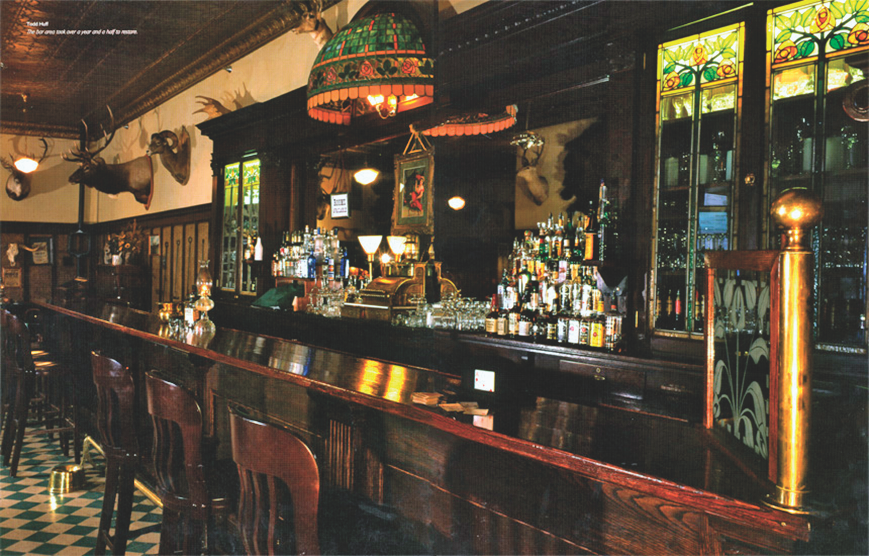 A social media review last year described the Occidental as the perfect historic hotel with "no elevator, no phone, no microwave, no refrigerator and no workout room." What the "Ox" does have is a 140-year history of hospitality with deep Old West roots. The hotel claims its famous guests include some of the usual suspects—Buffalo Bill Cody, Calamity Jane, Teddy Roosevelt, along with Butch Cassidy and the Sundance Kid. Margaret Smith operated the Occidental for 58 years after her husband and father-in-law won the hotel in a 1918 poker game. In the past two decades, new owners have refurbished the Ox and started a popular Thursday night musicians' jam session that raises money for charities. 
Miners and Stockman's Steakhouse & Spirits
608 Main Street Hartville, WY 82215 • 307-836-2008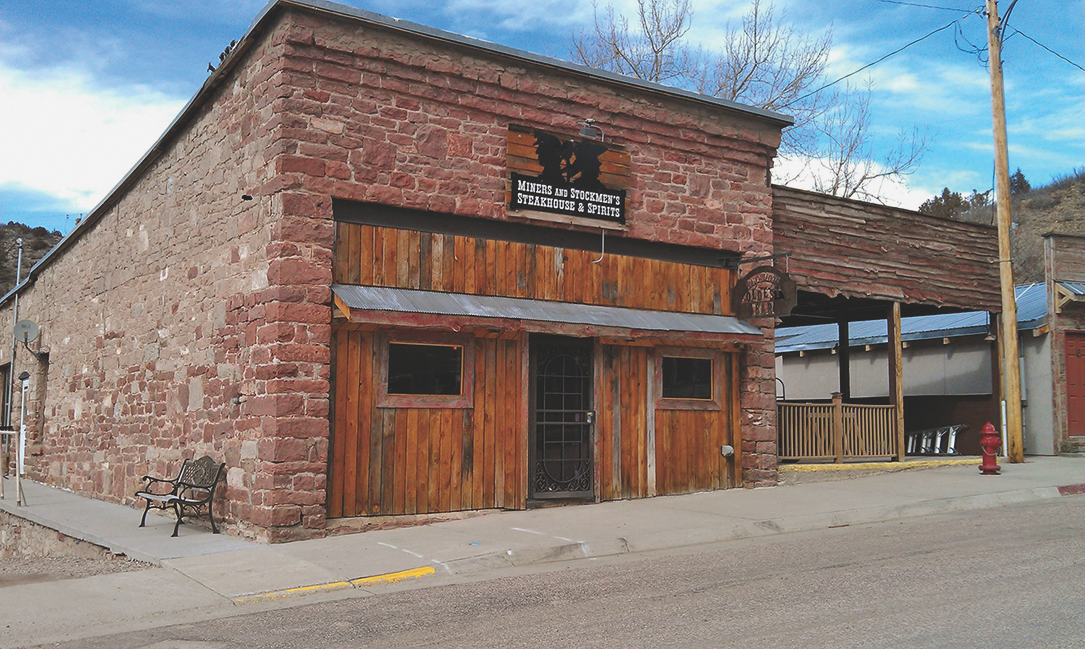 Social media reviewers rave about the Miners and Stockman's Steakhouse & Spirits. One said he'd driven 264 miles to try the restaurant in Hartville, two hours southeast of Casper. "I've never been to such a fine restaurant so far in the middle of nowhere," another diner posted. In addition to great steaks, side dishes and desserts, the restaurant serves up dozens of whiskeys and other spirits. It also claims to have the oldest bar in Wyoming. That refers to a hand-carved cherrywood back bar shipped from Germany to old Fort Laramie in the early 1860s. In 1881, the back bar was moved to Hartville on the north branch of the Oregon Trail and Wyoming's first incorporated town. The prized bar has been in its present building since 1910. 
Willow Creek Ranch at the Hole-in-the-Wall
210 First Street Kaycee, WY 82639 • 307-738-2223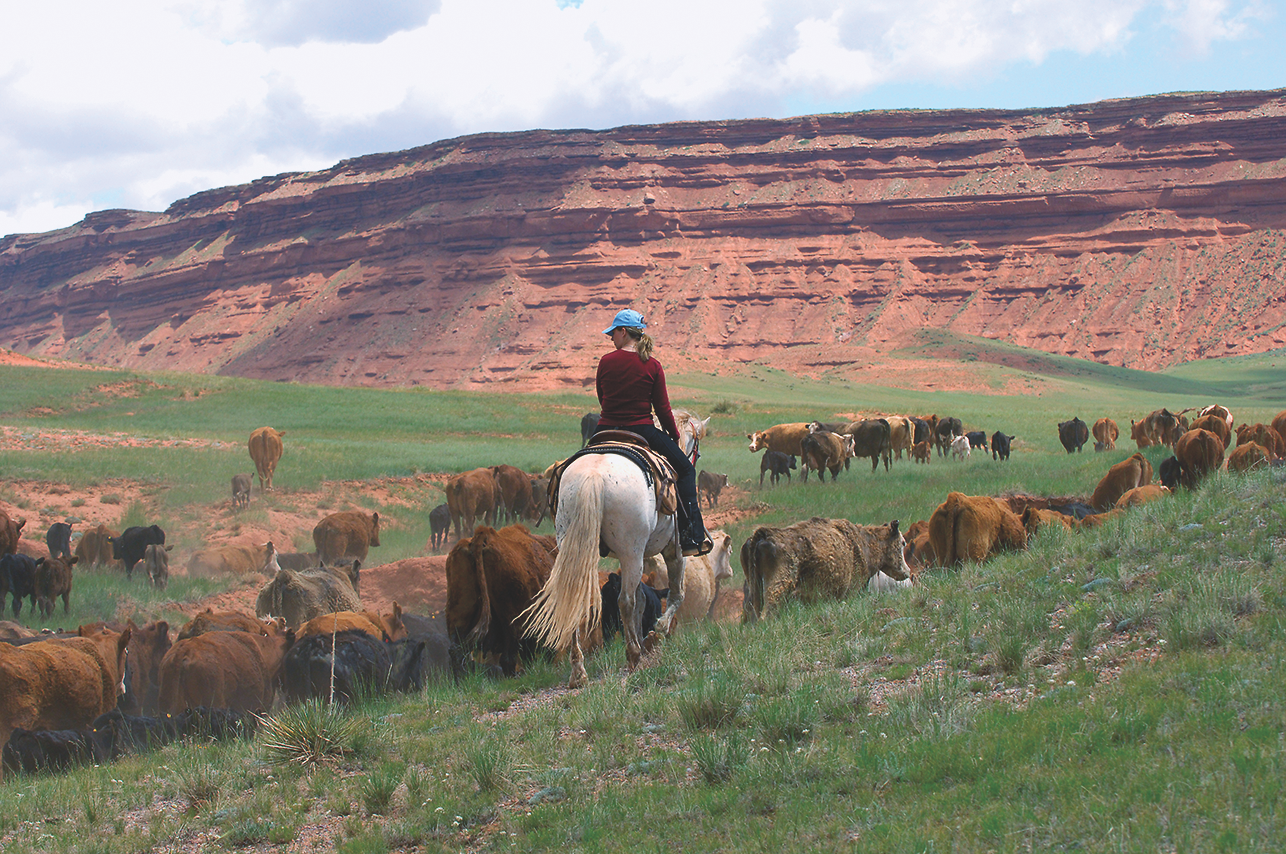 A sheepherder named Kenneth McDonald settled the Willow Creek Ranch at the Hole-in-the-Wall in 1882. A small contingent of troops had occupied Fort Houck here but only a building foundation remains. Willow Creek is a 57,000-acre working cattle ranch north of Casper with views of the Big Horn Mountains. Guests can ride horses and herd cattle, hunt deer, antelope and elk or fish for German brown trout along 10 miles of Buffalo Creek. A rugged dirt trail leads to Hole-in-the-Wall, a fertile valley and a remote hideout for outlaws in the late 1800s. A cowboy bunkhouse with four bedrooms, two baths and a ranch kitchen is available along with two cabins.
HISTORIC HOTELS
Travelers seeking an extraordinary property with an Old West pedigree will enjoy staying at a hotel with great history. These 12 are True West favorites, but the West abounds with historic getaways. Before traveling, we recommend you check with each hotel for current availability and seasonal hours, as well as checking with Historic Hotels of America at HistoricHotels.org.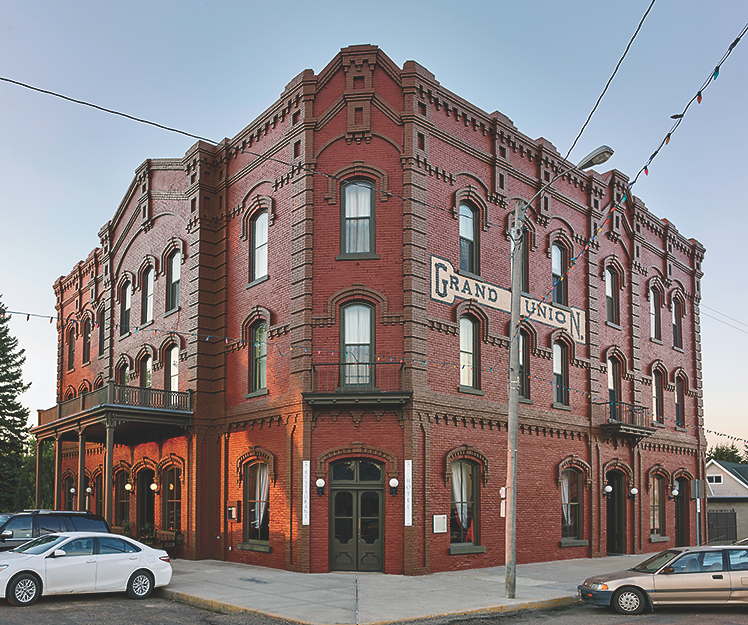 Hotel St. Michael
Prescott, AZ • StMichaelHotel.com
The Stanley
Estes Park, CO • StanleyHotel.com
Grand Union Hotel
Fort Benton, MT • GrandUnionHotel.com
Hotel Avron
Great Falls, MT • HotelAvron.com
Gold Hill Hotel & Saloon
Virginia City, NV • GoldHillHotel.net
Skirvin Hilton
Oklahoma City, OK • SkirvinHilton.com
The Lodge at Hot Lake Springs
La Grande, OR • HotLakeLodge.com
The Historic Bullock Hotel
Deadwood, SD • HistoricBullock.com
Crockett Hotel
San Antonio, TX • CrockettHotel.com
Old Central Firehouse Bed and Breakfast
San Angelo, TX • OcfBedandBrew.com
Marcus Whitman Hotel
Walla Walla, WA • MarcusWhitmanHotel.com 
Buffalo Bill's Irma Hotel
Cody, WY • IrmaHotel.com
Historic Guest Ranches & Lodges
Almost every Western state is home to historic dude ranches, ranch guest homes and lodges. Here is a short list of our favorites. For the most up-to-date list of all-inclusive Western guest ranches, contact The Dude Ranchers Association at DudeRanch.org.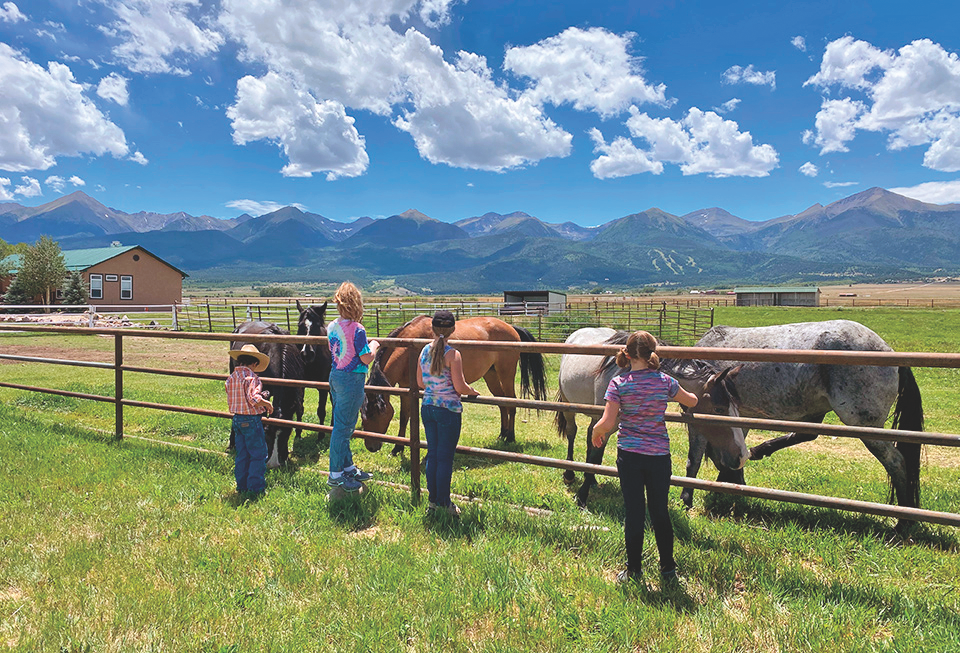 Circle Z Ranch 
Patagonia, AZ • CircleZ.com
Flying E Ranch
Wickenburg, AZ • FlyingERanch.com
Rancho de la Osa
Sasabe, AZ • RanchoDeLaOsa.com
Tanque Verde Ranch
Tucson, AZ • TanqueVerdeRanch.com
A Painted View Ranch
Westcliffe, CO • APaintedView.com 
Trappers Lake Lodge
Meeker, CO • TrappersLake.com
Lone Mountain Ranch
Big Sky, MT • LoneMountainRanch.com
Ranch at Rock Creek
Phillipsburg, MT • TheRanchAtRockCreek.com
Black Butte Ranch
Sisters, OR • BlackButteRanch.com
Cibolo Creek Ranch
Marfa, TX • CiboloCreekRanch.com
Paradise Guest Ranch
Buffalo, WY • ParadiseRanch.com
Historic Saloons & Restaurants
Across the West, small towns and big cities are home to historic restaurants and saloons. We recommend you consult the True West Ultimate Historic Travel Guide for a state-by-state guide. We also suggest you check hours and days of operation in advance and then have a good meal and cold beverage at one of these great historic saloons and restaurants.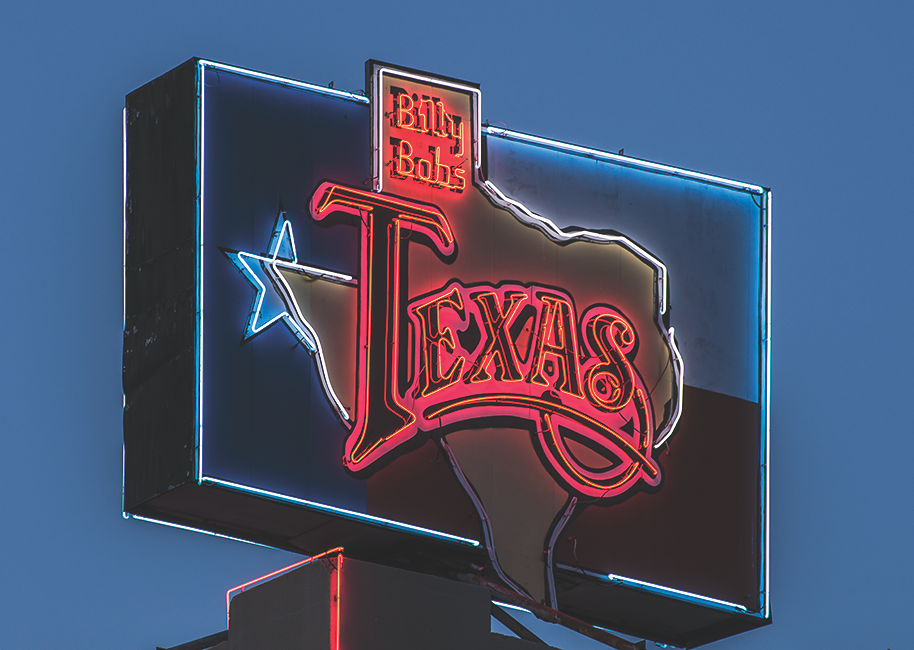 Crystal Palace Saloon
Tombstone, AZ • CrystalPalaceSaloon.com
River City Saloon
Sacramento, CA • TheRiverCitySaloon.com
Buckhorn Exchange
Denver, CO • Buckhorn.com
Diamond Belle Saloon
Durango, CO • Strater.com
Meeker Hotel & Cafe 
Meeker, CO • Meeker.com
True Grit Cafe 
Ridgway, CO • TrueGritCafe.com
Bucket of Blood Saloon
Virginia City, NV • BucketofBloodSaloon.com
Pioneer Saloon
Goodsprings, NV • PioneerSaloonNV.com
Huber's Cafe
Portland, OR • Hubers.com
Saloon No. 10
Deadwood, SD • Saloon10.com
Billy Bob's Texas
Fort Worth, TX • BillyBobsTexas.com 
Peter Corbett moved West to Flagstaff in 1974 and earned a degree at Northern Arizona University in English, with an American Studies minor. He's been exploring the West since then after a career in Arizona journalism.