The long and circuitous road from the Hayloft Bar to Larry McMurtry' s typewriter and back again.
Back in my Honkytonk Days (and Nights!), I played drums in a Country-Western band at the Hayloft Bar on Ruthrauff Road in Tucson. Wild place. During breaks I would sit at the bar and sketch the patrons. My experiences there led almost directly to my cartoon creation, Honkytonk Sue, which premiered in National Lampoon in the summer of 1977.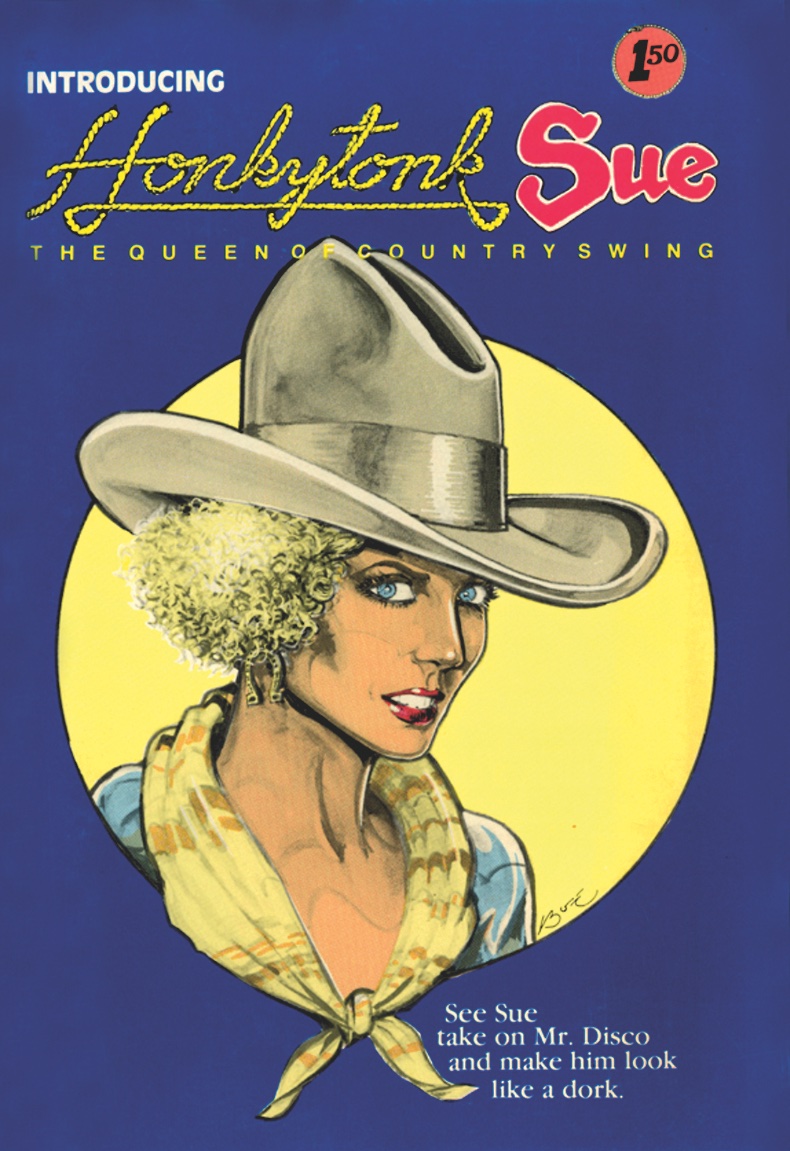 When I moved back up to Phoenix in 1978, I started doing Honkytonk Sue as a comic strip in New Times Weekly, and in 1979 I self-published the first of four comic books on the Queen of Country Swing.
In 1983, Columbia Pictures bought the movie rights to my girl Sue and they hired Larry McMurtry to write a script for a proposed movie starring Goldie Hawn.
Diana Ossana was living in a camper shell off of Fourth Avenue in Tucson when she went to an all-you-can eat catfish restaurant and met Larry McMurtry, who just happened to be dining there as well. They soon moved in together and started collaborating on stories, with Larry writing everything on a typewriter, and Diana converting it to a computer and editing, and rearranging.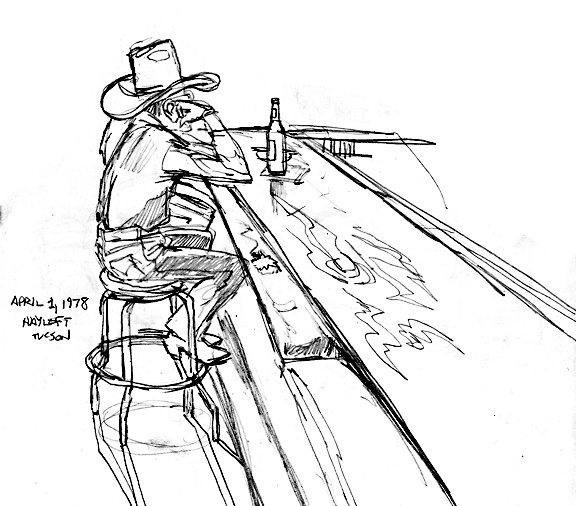 She told Texas Monthly, "When I first met Larry, he was involved with about five or six different women. He was quite the ladies' man. I was always really puzzled. One day I said to him, 'So all of these women are your girlfriends?' And he said, 'Yes.' And I said, 'Well, do they know about one another?' He said, 'Nooo.'"
In 2013 we presented Larry and Diana the first True Westerner Award.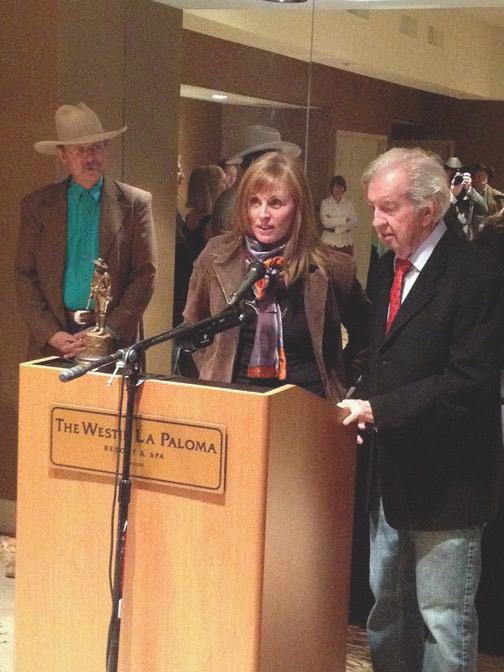 After he accepted the award from me at Tucson's La Paloma, I had a chance to talk to him, so I asked him about the all-you-can-eat catfish place where he met Diana. Larry said, "It's on Ruthrauff Road, and it used to be the Hayloft Bar.
Our coverage of the late, great Larry McMurtry begins on page 40.