Western art historian Larry Len Peterson has reached new heights in The American West Imagined: Gems from the Coeur d'Alene Art Auction (The Coeur d'Alene Art Auction, Sweetgrass Books, an imprint of Farcountry Press, $84). The book has everything under one cover for anyone who loves Western heritage and culture. The 2019 Montana Heritage Guardian Award recipient has included 560 color illustrations and profiles of 120 artists in what many will consider the Big Sky state native's magnum opus. Readers will discover Peterson's attention to detail throughout the well-organized 512-page, nine-pound tome, with its exhaustive bibliography of published sources and inclusivity of artists. 
The current chair of the C.M. Russell Museum board of directors, Peterson notes, "Western American art is a big tent, filled with the good, the bad and the regretted. Seeking enduring truths, Western American art at its best moves us down a path on a road of collectivism—we are all in this together—while still celebrating the iconic rugged individual."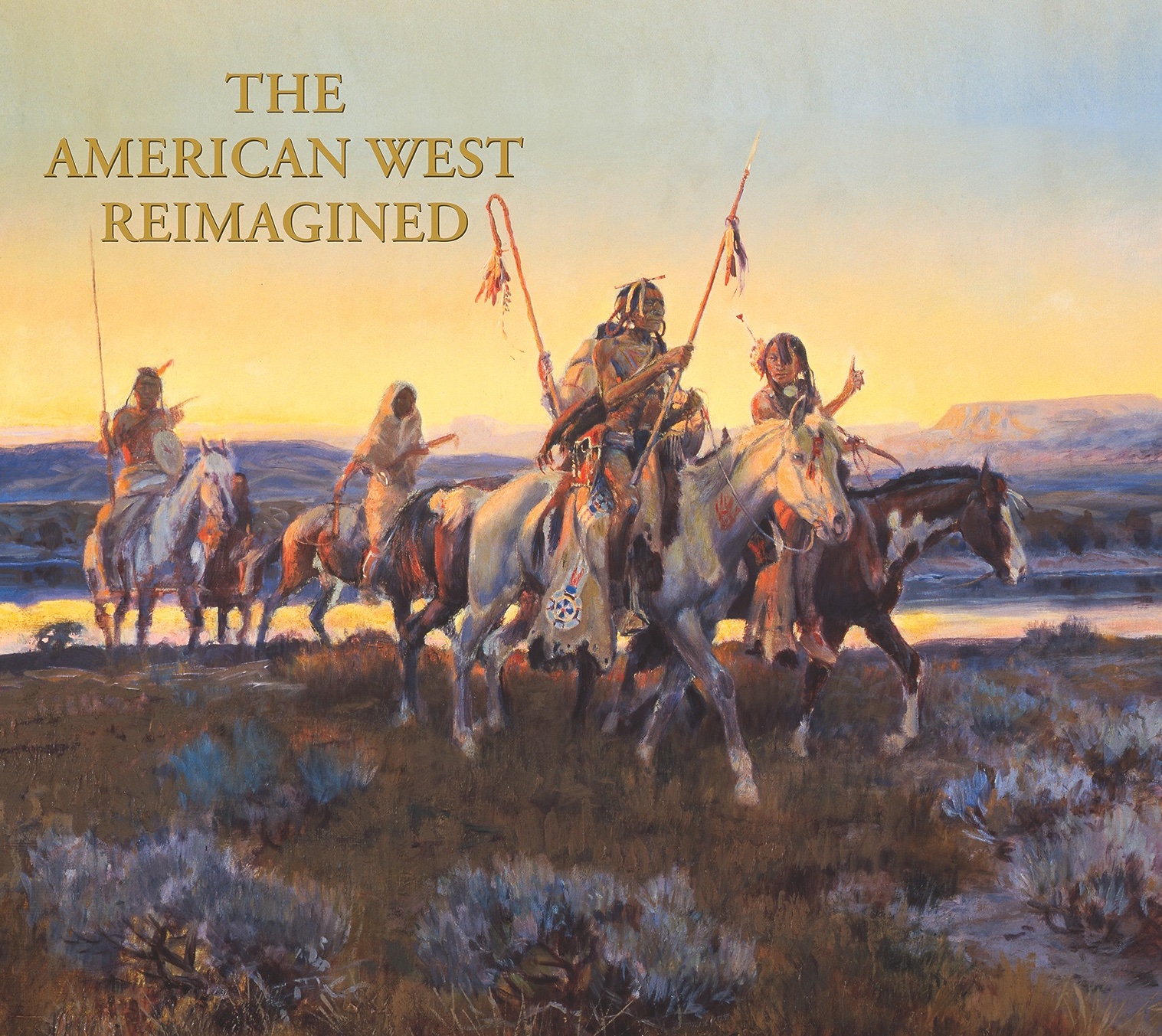 Peterson is currently one of the most prolific authors of coffee-table, collectible Western art books. Admirers and collectors of Western art, especially from the Northern Rockies and Plains, will want to add The American West Imagined to their libraries, right beside Peterson's Charles M. Russell: Photographing the Legend, L.A. Huffman: Photographer of the American West, Philip R. Goodwin: America's Sporting and Wildlife Artist, JOHN FERY—Artist of Glacier National Park & The American West and Blackfeet John L. Cutapuis Clarke and the Silent Call of Glacier National Park: America's Wood Sculptor. Every one of the award-winning art historian's oversized volumes should be considered works of art in themselves, due to the highest production value applied to every page and the quality reproductions of Western art. 
Equally important to the beauty of the book, is Peterson's commitment to broadening the tent and expanding our understanding of the West and the role of Western artists in the cultural history of the United States. As the Sisters, Oregon, resident notes in his preface and acknowledgments: "The goal of this publication is to open the aperture on Western American art—its traditions, history and legacy. May the eyes of your heart be enlightened."
Without a doubt, anyone who reads Peterson's The American West Imagined will discover and rediscover their love of Western art. Every time they sit down with the beautiful book they will renew their interest in the art at their local museums and galleries—and the artists who created it.  
—Stuart Rosebrook
COWBOY EMPIRE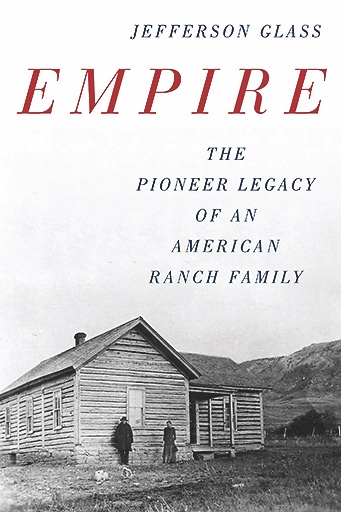 Martin Gothberg arrived in Wyoming Territory in 1880 at the age of 16, intent on finding adventure and opportunity. He initially worked a variety of odd jobs, before finding work in Denver at Elitch's Restaurant. But the lure of open spaces drew him back to Wyoming. He worked for a time at Fort Laramie, before beginning ranch and cowboy work. Years as a range rider gathering cattle on the open range while working for several ranchers led to the opportunity to homestead in central Wyoming. In Empire: The Pioneer Legacy of an American Ranch Family (TwoDot, $26.95), Wyoming author Jefferson Glass follows the intricate details of Gothberg's life—which parallels the rise and expansion of both Casper, Wyoming, and the oil industry in the state. Glass is a master researcher, and it's clear he dug deeply into the archival record to write this biography of a man, his family and also a place.
—Candy Moulton, author of Legacy of the Tetons: Homesteading in Jackson Hole
A WILD, WESTERN ADVENTURE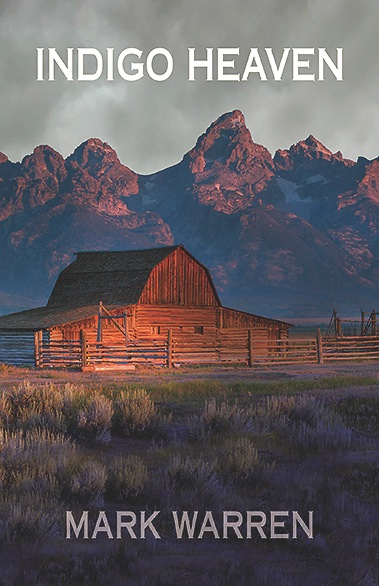 Mark Warren has crafted another beautiful manuscript, Indigo Heaven (FiveStar, $25.95), reminiscent of Western classics. In 1860s north Georgia, Clayton Jane endures a cruel childhood at the hands of his abusive, drunken father. As the Civil War swirls around Clayton, he walks away from the farm and his father, and lies about his age to join. He becomes a man, but is left with haunting nightmares. After the war he hires on to a Wyoming ranch, his work ethic propelling him to a foreman's position. Warren gives us more than we could ask for in this traditional Western—intense drama, a plan to assassinate President U.S. Grant, horse bonds and touching romance. Warren's detailed research and life experience is evident in his vivid descriptions of plants and nature, as well as the struggles and authentic lives of American Indians. 
—Denise F. McAllister, co-author with Natalie Bright of Follow a Wild Heart 
THE KID ON THE STAND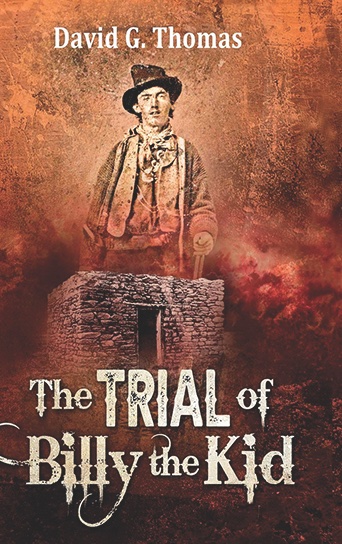 On April 8, 1881, Billy the Kid stood trial for the murder of Lincoln County, New Mexico Territory, Sheriff William Brady. The legal proceedings lasted just a few days, but set in motion a series of infamous events over the next three months. In The Trial of Billy the Kid, David G. Thomas argues that the legal proceeding was the most important event in the Kid's young life. That's debatable, but Thomas does an admirable job of laying out his argument. The research is impeccable, with practically every sentence footnoted. Excerpts from newspaper accounts are included throughout the book. When I first picked it up, I thought, "Can somebody do an entire book on an event that took just a few days?" Thomas answers "yes" in this one—and you'll definitely agree.
—Mark Boardman, editor of The Tombstone Epitaph
A WOMAN WHO DEFIED THE ODDS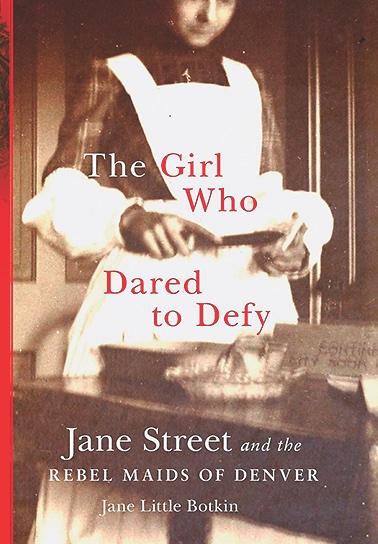 The labor movement played a critical role in America's coming of age. In the Western states its story was as wild and woolly as any other aspect of the frontier, with violent conflicts often playing out in mining camps. Jane Little Botkin uncovers and documents a less violent but no less important labor conflict in The Girl Who Dared to Defy: Jane Street and the Rebel Maids of Denver (University of Oklahoma Press, $32.95). Botkin's book both provides a biography of this feisty union organizer and opens a window on the exploitation of domestic help in early 20th-century Denver. The Girl Who Dared to Defy is entertainingly written, well-footnoted and spiced up with a few sex scandals. Of interest to a broad audience, it should also have specific appeal to readers interested in the labor movement in the West, women's history and Denver's past.
—Steve Friesen, author of Buffalo Bill: Scout, Showman, Visionary
ROUGH DRAFTS
My grandfather and father were both in advertising, and my grandmother was with King's Syndicate. Illustrative art and artists were a cornerstone of my art education from an early age, and I was especially drawn to Western illustrators and artists. Comics, Scribner's children's classics, Westerns, Sci-Fi, Boy's Life, LIFE, Saturday Evening Post, Collier's, LOOK, Arizona Highways, Persimmon Hill, MAD and True West all depended on great illustrative art to tell their stories—and they were a great introduction to the artists who defined an art form in the late-19th and 20th century. Here's a short list of new and rare titles that will whet your appetite for pulp and illustrative art:
The Art of Pulp Fiction: An Illustrated History of Vintage Paperbacks by Ed Hulse (IDW Publishing, 2021)
N. C. Wyeth: New Perspectives by Jessica May and Christine B. Podmaniczky (Yale University Press, 2019) 
Warhol and the West by heather ahtone, Faith Brower and Seth Hopkins (University of California Press, 2017
Frederic Remington: A Catalogue Raisonné II edited by Peter H. Hassrick (University of Oklahoma Press, 2016)
Schenck in the 21st Century: The Myth of the Hero and the Truth of America by Amy Abrams (Benna Books, 2015)
Harvey Dunn: Illustrator and Painter of the Pioneer West by Walt Reed (Flesk Publications, 2010)
Charles M. Russell: A Catalogue Raisonné (Volume 1) edited by B. Byron Price (University of Oklahoma Press, 2007)
The Illustrator in America, 1860-2000, The Society of Illustrators by Walt Reed (Watston-Guptil, 2001) 
Mitch, on the Tail End of the Old West, A Personal Biography of Arthur Roy Mitchell, Western Artist by Dean Krakel, Introduction By Harold Von Schmidt (Powder River Book Company, 1981)
 —Stuart Rosebrook
SOUTHERN CALIFORNIA EARP HISTORIAN SHARES HIS FAVORITES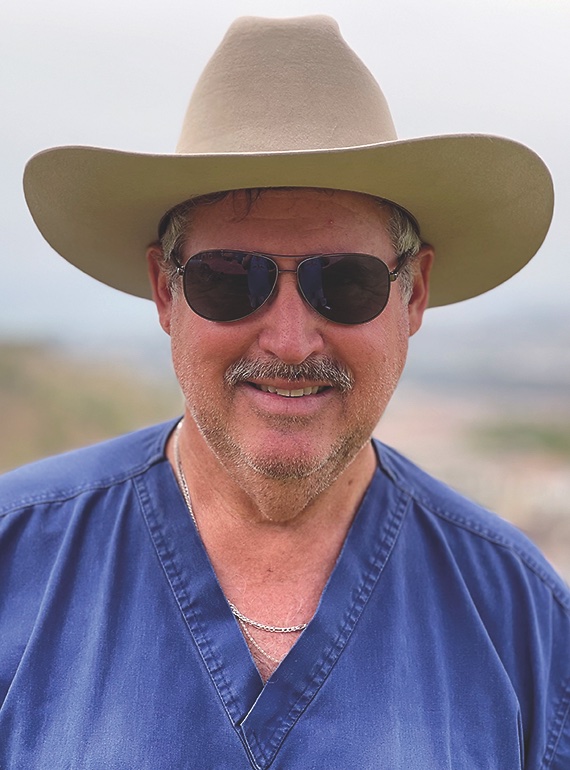 David D. de Haas, MD, a board-certified emergency physician residing in San Juan Capistrano, California, recently coauthored the book The Earps Invade Southern California: Bootlegging Los Angeles, Santa Monica, and the Old Soldiers' Home (University of North Texas Press, 2020) with prolific author and his best friend, Don Chaput. Haas recommends the following five books (in alphabetical order by author) relating to the Earp family's years in Southern California.
1 The Earp Clan: The Southern California Years by Nick Cataldo (Back Roads Press): The author covers the Earp family's years in San Bernadino, California, in fine fashion and draws comparisons of that city to the brothers' more famous former home in Tombstone, Arizona.
2 The Earps of San Bernardino County by Nick Cataldo and Fred Holladay (City of San Bernardino Historical & Pioneer Society): This issue (2001/2002) consists of a series of nine articles pertaining to the Earp family's time in San Bernardino, California.
3 Virgil Earp: Western Peace Officer by Don Chaput (University of Oklahoma Press): Although not set solely in Southern California, this book is the most thoroughly researched, and considered the seminal work on Virgil. 
4 Empire of Sand by Don Chaput (Graphic Publishers): Another extensively researched Chaput contribution includes rarely told tales of Wyatt Earp and many of his Old West contemporaries mining in the Southern California-Arizona desert border area in the latter half of the 19th century and the early 20th century.
5 Wyatt Earp in San Diego: Life After Tombstone by Garner A. Palenske (Graphic Publishers): Earp historian Palenske does a superb job telling of Wyatt and Josie Earp's post-Tombstone years in San Diego, California, which mainly consisted of gambling, horse racing and real estate investing.