A.R. Mitchell's paintings are so "moving."
His name won't trip off the tongue, but everyone knows his images: If the horses aren't bucking, they're seriously considering it; if the cowboy is still in the saddle, it's because the next jolt hasn't thrown him yet; there's always, always action.
The paintings of Arthur Roy Mitchell come as close to a "moving picture" as an oil painting can get. That's what excited pulp magazine readers from the 1920s to the 1940s as he produced 160 covers—True West was happily one of them—and became "King of Pulp." 
Anyone who's ever read a Western magazine has seen a Mitchell painting, and for many, his authentic portrayal defines Western life.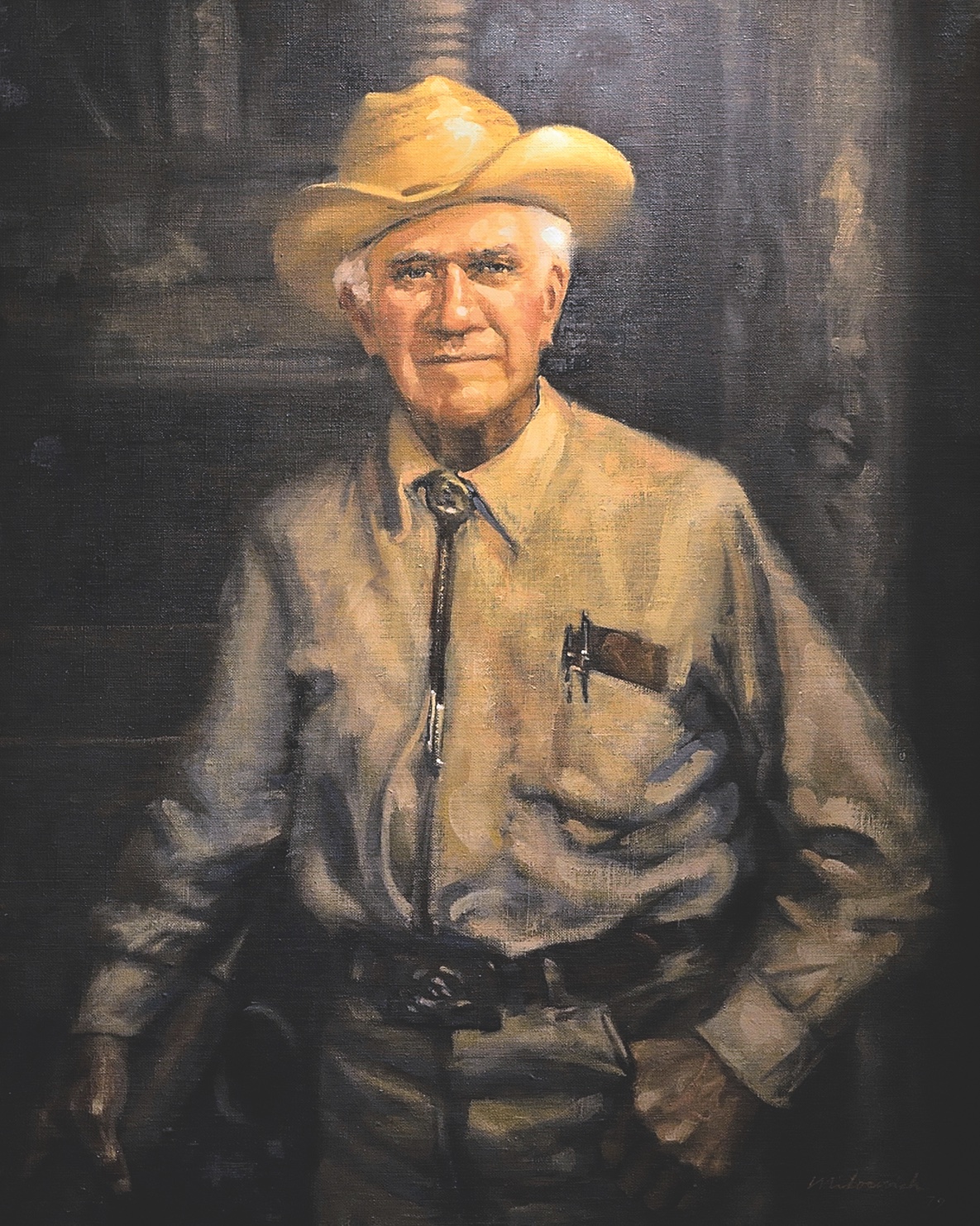 That's no accident, you'll find in his hometown of Trinidad, Colorado, at the Mitchell Museum, which is celebrating its 40th anniversary this year. It contains copies of his famous covers, over 300 other paintings, thousands of sketches, personal items from his studio and his life story.
 "He could not believe someone was paying him to paint what he knew,"  notes Allyson Sheumaker, museum director. "The people in his paintings are people he knew; the scenes he depicts are real; he was obsessive about the horse being anatomically correct."
In 1944, Mitchell was diagnosed with in-
curable cancer and left his magazine career back east to come home to Trinidad. He lived another 34 years, leaving a great mark on his hometown. 
He cherished the history of his birthplace, which has two Santa Fe Trails—the first one runs north-south until it gets into town and hangs a left on Main Street for the east-west stretch. This year is the 200th anniversary of the Santa Fe Trail. The area that is now Trinidad was "very active" in the early days of the Trail and incorporated in 1876, when Trinidad was headquarters for Colorado's largest cattle and sheep operations.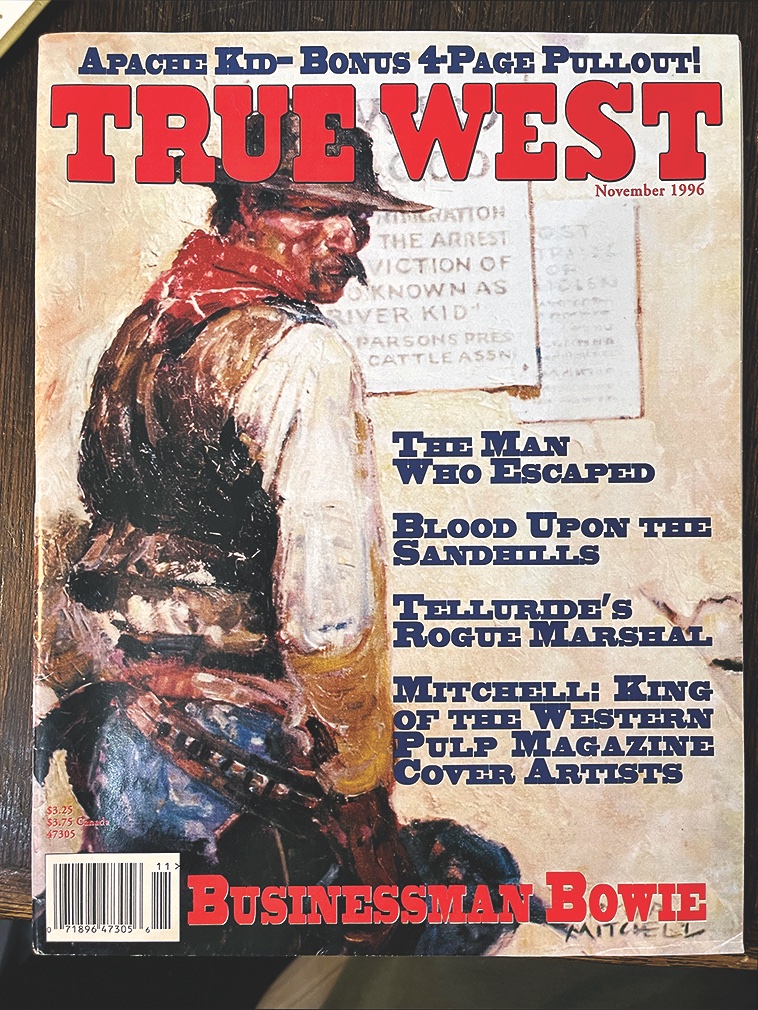 Mitchell thought all that was important. So when one of the first houses along the Trail was set to be demolished in 1955, he "squatted" in the building until he could raise the money to buy it. That house became the Trinidad History Museum, with the City Council demanding Mitchell become its curator. He was, until 1975, when he moved to Denver to join his sister, Ethel "Tot" Erickson. 
After his death in 1977, his sister spearheaded an effort to create a museum to display his work. 
"Mitch wasn't a self-promoter," Sheumaker says. "He did not care one bit about being famous. So I always thought he'd be rolling over in his grave if he knew we had a museum in his honor. But he also was a man who kept everything, and I think he left all of this so future generations could see and learn from it." 
Jana Bommersbach has earned recognition as Arizona's Journalist of the Year and won an Emmy and two Lifetime Achievement Awards. She cowrote the Emmy-winning Outrageous Arizona and has written three true crime books, a children's book and the historical novel Cattle Kate.