The Harvey Girls of yesteryear set the standard for uniform customer service across the West.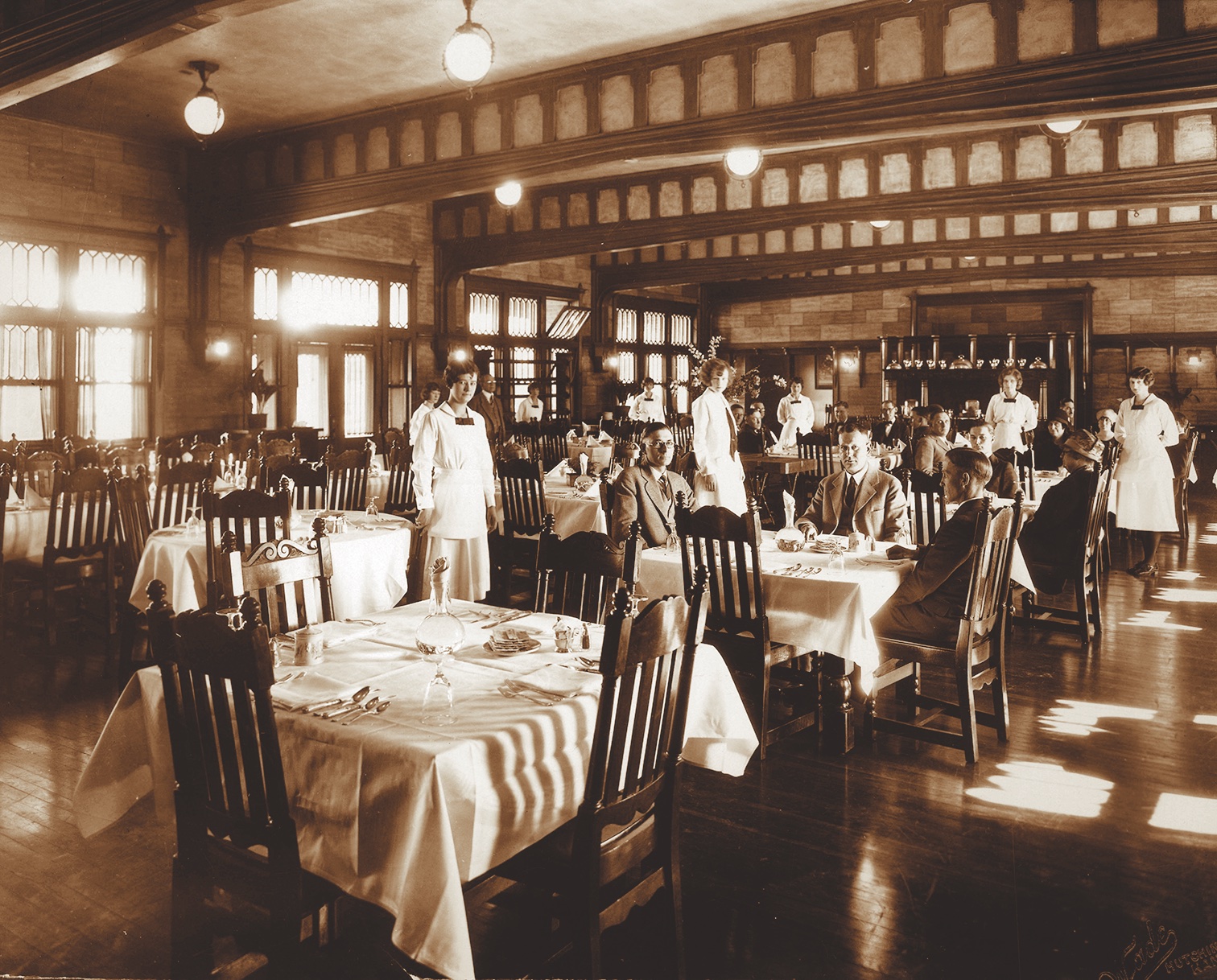 The Harvey Girls rose to fame in the later part of the 19th century when legendary restaurateur Fred Harvey floated a novel idea to his soon-to-be manager in Raton, New Mexico. When Fred opened his restaurants along the Atchison, Topeka, and Santa Fe Railway, he employed mostly Black waiters, which was customary at the time. Sadly, many of the waiters got little respect, were harassed and feared for their lives, so some carried guns while working. After settling another disturbance in Raton in the 1880s, Fred needed a new manager for that location. He was traveling with a young family friend named Tom Gable who was impressed with Fred's business acumen. He told him as much, so Fred offered Tom the manager position. Tom agreed on one condition—he wanted to replace all the male waiters with young females from Kansas. Harvey had employed some women in the past, but not on this scale. Fred agreed to the experiment, so Tom moved his family from Kansas to Raton. One of the first waitresses hired at Harvey's Raton restaurant was 18-year-old Minnie O'Neal from Leavenworth, Kansas. 
Seeing that Tom Gable's experiment was successful, Fred initiated the policy at all his restaurants in 1883, and the rest is history. Customers liked the new waitresses because of Fred's stern policies of proper dress, attitude and operating procedures. Part of his plan included standard uniforms and living accommodations to ensure consistency. There was low turnover among his staff because it was good work, so customers were greeted by the same smiling faces. Mostly, waitresses only had to be replaced when one got married, which happened frequently. In 1908, The Santa Fe Magazine for employees reported, "Several of our Harvey girls have been taking themselves husbands and we fear if the present pace keeps up Manager Riley will have a shattered force."
That trend continued, and a 1910 Santa Fe Magazine wrote, "That the Fred Harvey waitresses are in a class by themselves is a well-established fact. Nearly forty days of travel and experience along the Santa Fe, and corresponding familiarity with the Harvey eating-house system, leads us to pay this tribute to its force of dining-room girls. In all this time, in a score of different hotels, and of the hundreds of waiters, the editor did not see any unladylike or flippant action."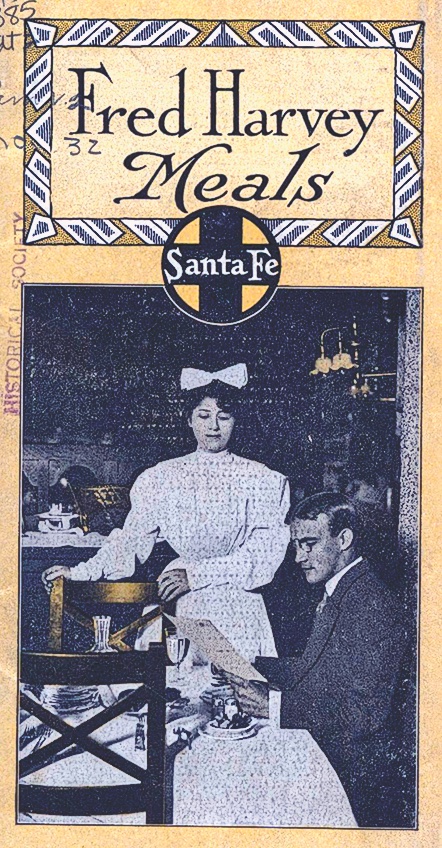 They noted the young ladies were neat, nicely dressed and courteous and detailed in their work. They appreciated their cheery attitude, bright eyes, intelligence and absence of makeup and attitude. Mr. N.M Walker, editor of the El Paso Herald, reported on the Harvey Girls in 1910, "Here's to the Harvey girl! Clad in spotless white with the sunniest of smiles, she is the queen of the dining-room wherever the name 'Fred Harvey' appears on the dining-room door. Harvey girls have been claimed as brides by the ranchmen, miners and empire builders of the Southwest. Former Harvey girl, Mrs. R.B.L. penned a letter to her former hiring manager Mrs. Matthews, "P.S. This is the way nearly all the girls end up that go out on the Harvey line."
Nellie Darrow was a lunch counter girl who recalled her time as a Harvey girl beginning in 1907 in Silsbee, Texas. She wrote in 1910, "While there I was treated as well as any young woman could wish to be treated, and I found among the railroad many true friends." There are many Harvey Houses still operating today including, El Tovar and La Posada in Arizona, the Union Stations in Kansas City and St. Louis, Missouri, and La Castaneda and La Fonda in New Mexico.
Here's a historic recipe that was served at the La Posada Harvey House in Winslow, Arizona.
BLUEBERRY MUFFINS-LA POSADA
²/³ cup sugar
¹/³ cup shortening (or butter)
2 eggs, beaten
2 cups sifted all-purpose flour
4 teaspoons baking powder
½ teaspoon salt
²/³ cup milk
1 cup frozen blueberries, thawed
Cream together sugar and shortening. Add eggs, mix well. Sift together flour, baking powder and salt. Add alternately with milk to creamed mixture. Blend in blueberries.
Fill greased muffin pans one-half full and bake in moderately hot oven 400° for 15 minutes.
Recipe courtesy of the Super Chief Cook Book of Famous Fred Harvey Recipes