Jeff Guinn's new book War on the Border, a fresh biography of Custer, a collection of Western classics, and updated histories of the Blackfoot people and the great Hudson's Bay Company.
While conversation and chatter currently occurs about U.S.-Mexico border issues —violence, immigration, politics, economics, trade and race relations—readers of Jeff Guinn's War on the Border: Villa, Pershing, the Texas Rangers, and an American Invasion (Simon & Schuster, $28) will enjoy stepping back two centuries from present events and rediscovering the complicated history between the two North American nations. Guinn's early chapters provide a primer for early U.S. and Mexico relations, the Mexican-American War and the post-Civil War history of Mexico and the U.S. Guinn's synopsis of Mexico's 19th-century history sets up the core of his book: America's dramatic and oft-forgotten entanglement in Mexico's Revolution and U.S.-Mexico military and civilian border conflicts and cross-border interventions by both nations' citizens, border patrols and soldiers from 1911 to 1921.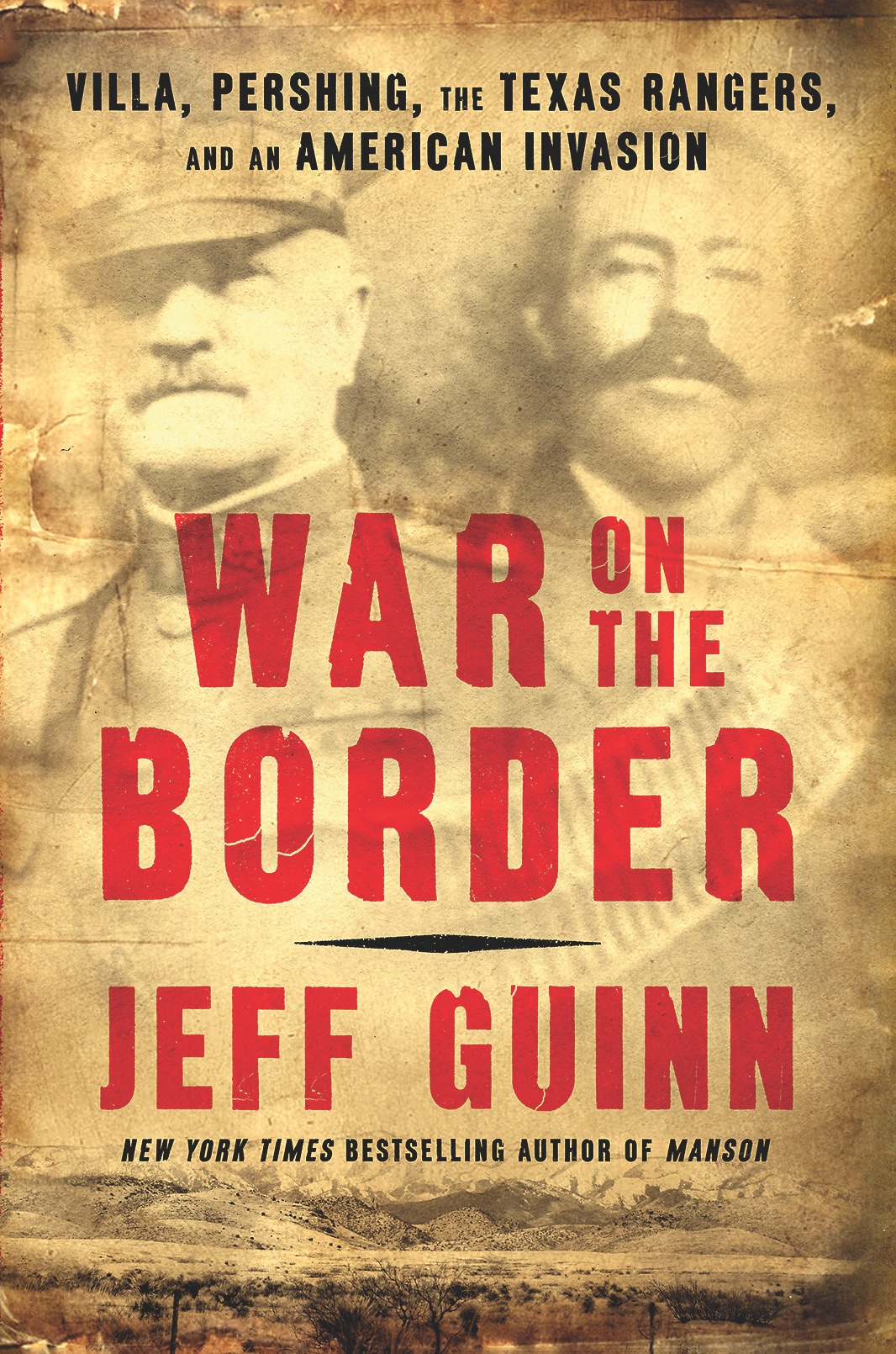 Guinn's War on the Border is an ambitious attempt to place 19th- and early 20th-century border history—especially Rio Grande Valley history and Mexico-U.S. relations during the Mexican Revolution—in context to the present. The award-winning author of nonfiction and fiction, is an excellent storyteller. He vividly brings to life the personalities of Pancho Villa and Gen. John J. Pershing, but with so many American and Mexican personalities and leaders involved in the violent border clash between the two nations and Mexico's revolution, the reader would have benefited from an appendix of the primary characters profiled in War on the Border. For historians of U.S.-Mexico border history, Guinn's is a fine addition to the scholarship, and his endnotes and bibliography are very helpful to the researcher seeking an introduction to his conclusions and previously published material. 
Scholars and researchers who read War on the Border's chapters on Villa's raid on Columbus, New Mexico, General Pershing's punitive expedition into Mexico, Dr. Andres Villarreal's Plan de San Diego, the border conflicts between the Texas Rangers and Mexican nationals in the Rio Grande Valley, and Germany's attempt to turn Mexico and Japan into allies against the United States in World War I (including the idea of Japan invading California, and Mexico retaking the American Southwest from the U.S.) will be awakened to the complexity of U.S.-Mexico relations between 1911 and 1921. And reading this recap of events should, hopefully, also inspire a trip to the library or bookstore to learn more about all of the above and more. 
What will be the Fort Worth, Texas-based author's follow-up? I would love to see him return to the south side of the border and dive deep into Mexico's post-Revolutionary history, especially the history of Mexico and America's La Frontiera from the Gulf of Mexico to the Pacific Ocean. 
—Stuart Rosebrook
Chasing Fame and History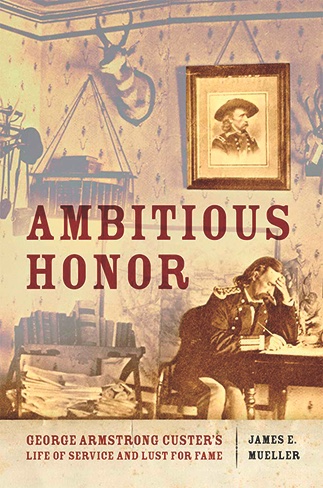 James E. Mueller's Ambitious Honor: George Armstrong Custer's Life of Service and Lust for Fame (University of Oklahoma Press, $32.95) presents a solid biography of Custer during the Civil War and during America's expansionist frontier. Mueller shows how young Custer had a talent to not only participate heroically in military actions but also possessed knowing how to present events in his favor. He quickly learned the value of the press, learning how to present humdrum incidents in exciting ways. The public loved the articles he wrote. His writings contribute to our knowledge of the Civil War, the post-war Reconstruction, living on the Great Plains, as well as conditions among the various tribes. Custer lived life on a stage; the greatest act was his death and the annihilation of his entire command. In doing so, Custer became an icon for not only this country but the world.  
—Chuck Parsons, author of Texas Ranger Lee Hall: From the Red River to the Rio Grande
Four Classics, One Volume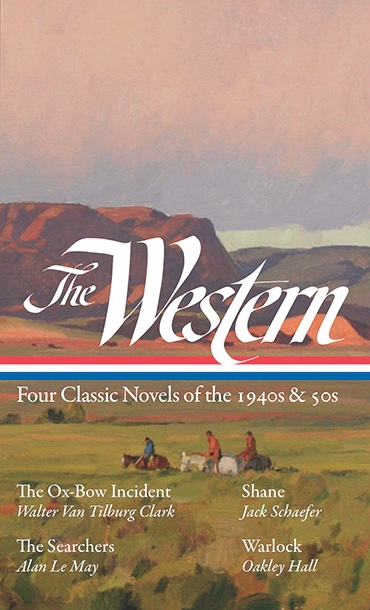 Walter Van Tilburg Clark's The Ox-Bow Incident (1940), Jack Schaefer's Shane (1949), Alan LeMay's The Searchers (1954) and Oakley Hall's Warlock (1958) consistently find spots on Best Western novel lists, so it's no surprise they fill the 1,094 pages of The Western: Four Classic Novels of the 1940s & 50s (The Library of America, $39.95). Lynch mobs, gunfighters, Indian wars and lawmen were rarely captured better than in these tales. The Library of America, a champion of literacy and American literature, has put together a handsome volume, and the introduction by Ron Hansen, whose Desperadoes and The Assassination of Jesse James by the Coward Robert Ford are Western classics from the 1970s and '80s, is insightful.
—Johnny D. Boggs, author of A Thousand Texas Longhorns
People of the Plains and Mountains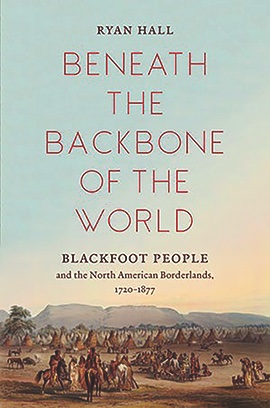 Beneath the Backbone of the World (University of North Carolina Press, $29.95) by Ryan Hall tells the story of a tribal people searching for ways to coexist with other surrounding tribes and an encroaching European culture during the 18th and 19th centuries. The Blackfoot people's origin tales refer to the peaks of the Rockies as the "backbone of the world." They believed that when the world was created, they were put at the base of the mountains, with their domain extending eastward into the plains. That domain straddled Montana and Canada. Hall has dipped deep into fur company records as well as many journals, diaries and other firsthand accounts to tell this story of the Blackfoot people. He provides a reader unfamiliar with the Blackfoot people with a narrative that is easily read, yet provides well-documented detail about their culture, history and diplomatic relationships. 
—Steve Friesen author of Buffalo Bill: Scout, Showman, Visionary and Lakota Performers in Europe
Empire of the North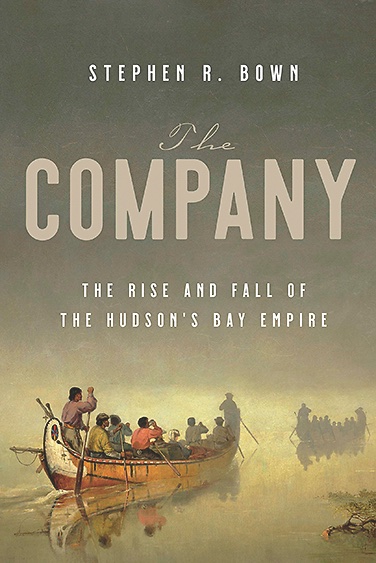 What began as a small fur trading operation in Canada's northern reaches soon turned into a bloody fight for political power on the North American continent between two great super-powers. The Company: The Rise and Fall of the Hudson's Bay Empire by Stephen R. Bown (Doubleday, $37) is an electrifying read about a major chapter in North American history. Two centuries before the height of the Rocky Mountain fur trade, the Hudson's Bay Company dominated trade with local Indigenous populations and savvy, and often ruthless, trappers in the remote and hostile frozen north. The Company sets the tone for what became a standard practice throughout the Western territories and Canada in the era of the fur trade, but does so in a readable and accessible manner.
—Erik J. Wright, assistant editor of The Tombstone Epitaph   
A Texas Author Shares his Lone Star State Favorite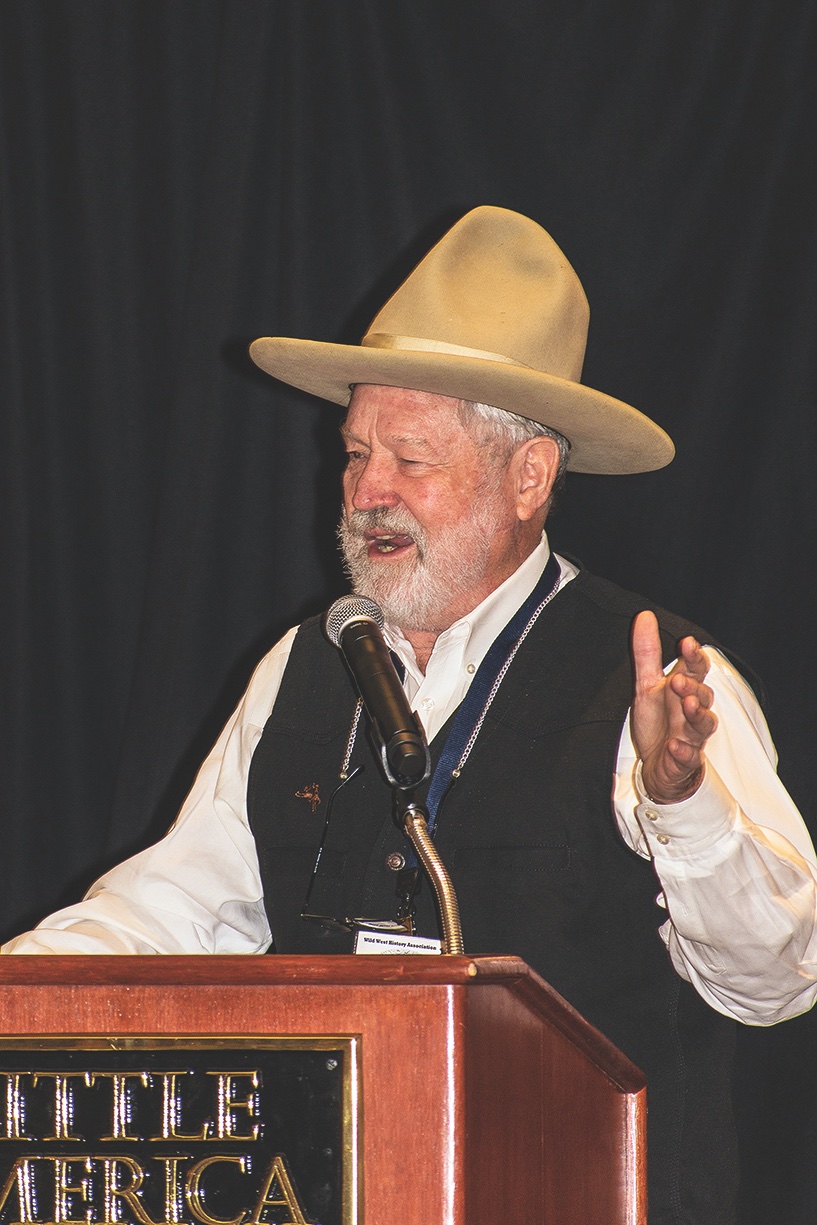 Have you heard that TEXAS is a state of mind? That is the only excuse offered by native author-historian Kurt House for his list below. Currently working on his ninth book, House has been a collector and student of the Old West since he was 14, having been reared on a ranch in southern Texas. He's a true bibliophile; here are five of his favorites.
1 Basic Texas Books by John H. Jenkins (Texas State Historical Association): If you have room for only one book on Texas history, this is it. Its smorgasbord offers over 600 Texas books deemed significant by its author, the erudite Jenkins, for any taste you crave.
2 The Texas Rangers by Walter Prescott Webb (University of Texas Press): No other state still has this unique body of lawmen whose exploits to maintain law and order are legendary, the dusty stuff of what history is made.
3 Six-Guns and Saddle Leather: A Bibliography of Books and Pamphlets on Western Outlaws and Gunmen by Ramon Adams (University of Oklahoma Press): Adams's annotated list will save you time and help you decide what to pursue further.
4 The Trail Drivers of Texas by J. Marvin Hunter (University of Texas Press): Raw material for any study of the period and subject, it is indispensable to understanding this colorful era in the West, a remarkable collection of firsthand adventures.
5 Best of the West: An Anthology of Classic Writing from the American West by Tony Hillerman (HarperCollins): Selections enable the reader to almost smell the flowers on the California patio of "Ramona" or click a pistol to "Missed Four Thousand Times," the incredible gunfight of Elfego Baca.
Rough Drafts
I have always been interested in historical photography and throughout my career I have depended on photographs as primary sources when researching topics related to the 19th century—after the advent of photography as an art form. The features in this issue on Edward S. Curtis by James Balestrieri and Jeremy Rowe inspired me to take a closer look at recent publications on great Western photographers and their contributions to the primary record of our nation's history. While many of these photographers are considered artists, they should also be considered frontline journalists and historians whose efforts chronicled a continent and its people in an era of rapid change.
Here are seven volumes on Western photographers and photography that I recommend:
Edward S. Curtis Portraits: The Many Faces of the Native Americans by Wayne L. Youngblood (Chartwell, September 2021)
Through a Native Lens: American Indian Photography by Nicole Strathman (Oklahoma, 2020)
Alexander Gardner: The Western Photographs, 1867–1868 by Jane L. Aspinwall (Nelson Atkins, 2014)
Carleton Watkins: The Stanford Albums
by Cantor Arts Center (Stanford, 2014)
Short Nights of the Shadow Catcher: The Epic Life and Immortal Photographs of Edward Curtis by Timothy Egan (Mariner, 2013)
One/Many: Western American Survey Photographs by Bell and O'Sullivan
by Joel Synder (Smart Museum, 2006)
William Henry Jackson and the Transformation of the American Landscape
by Peter Bacon Hales (Temple, 1988)
Bonus: I just acquired a full set of Time-Life's The Old West series. The 27 volumes are highly illustrated with photography and art, and remain a great resource introducing the primary subjects of the American West. 
 —Stuart Rosebrook