This city struck it rich with a well-preserved ghost town.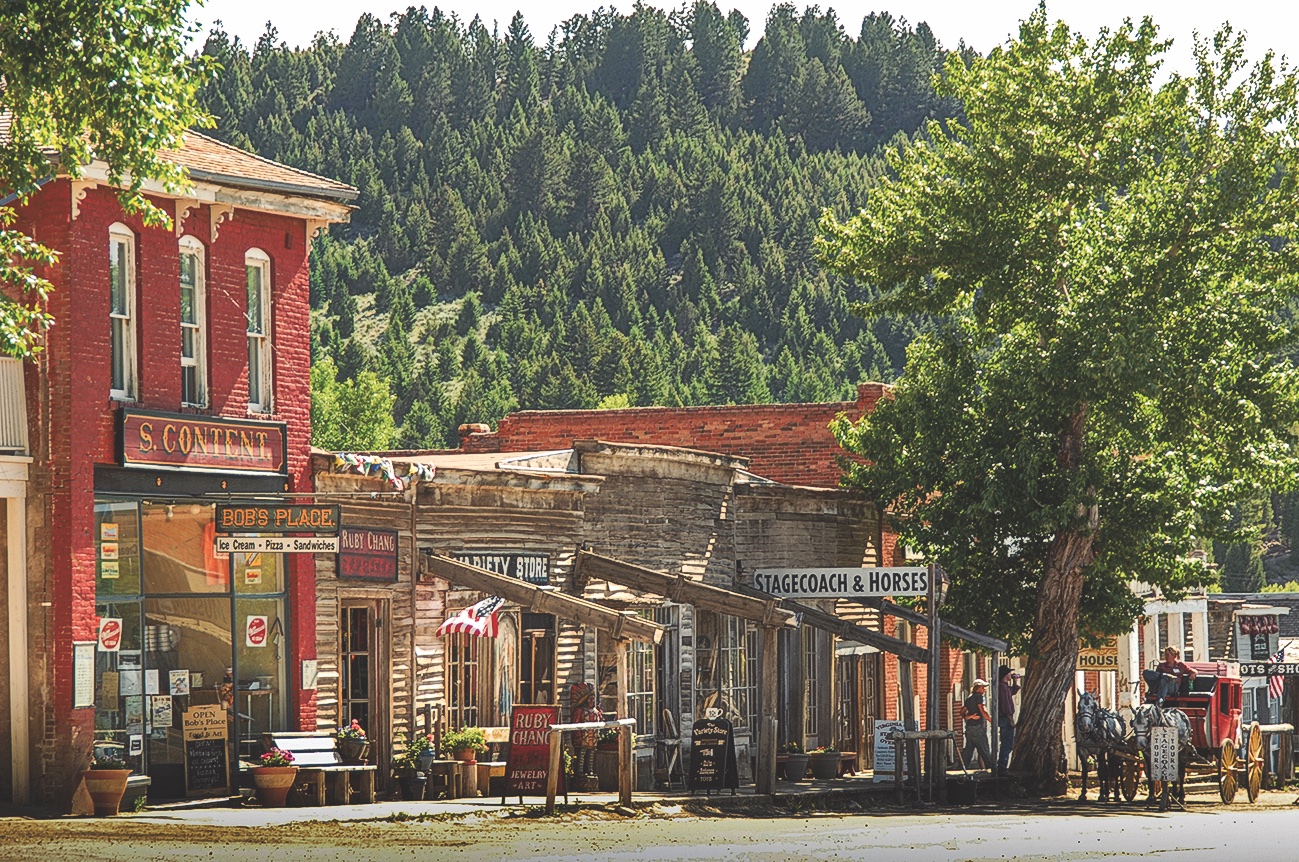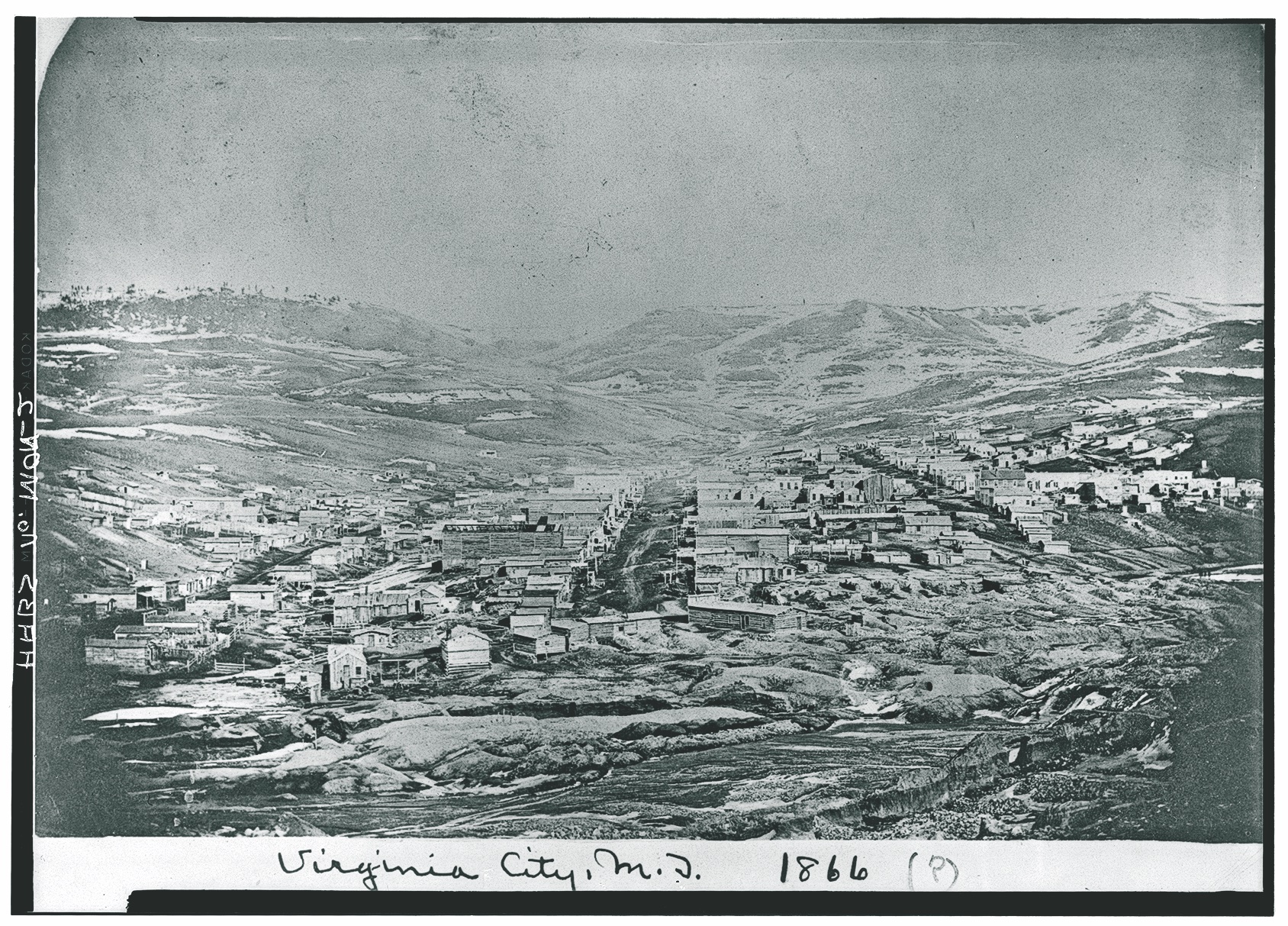 The Cartwrights and Bonanza made Virginia City, Nevada, famous.
But the other Virginia City, the one in southwestern Montana, stakes a claim to its big-foot relevance in the history of the West. It was the site of one of the West's most lucrative placer-gold strikes and served as Montana's territorial capital from 1865-75.
"If you had climbed the hill behind Virginia City in 1864 and looked down the gulch you would have seen a chaotic sight," wrote historian K. Ross Toole. "Six thousand people, almost all young men, were digging, pushing, sluicing, cursing and fighting." 
Bill Fairweather, Henry Edgar and four other prospectors started the stampede of prospectors to what became Virginia City after discovering placer-gold deposits at Alder Creek in May 1863. 
Virginia City and eight other rowdy mining camps were quickly established along a 14-mile stretch of the creek, and the population surged to 8,000 or more. The easy gold was gone by the 1870s, and the towns dwindled over the next half century as the mines played out. An entire town was left behind. 
"This is the largest collection of on-site, intact 1860s buildings in the entire West," local booster David Bacon said. "Not just the buildings downtown but the homes we live in as well. We're just part of that thread of stewardship of this town."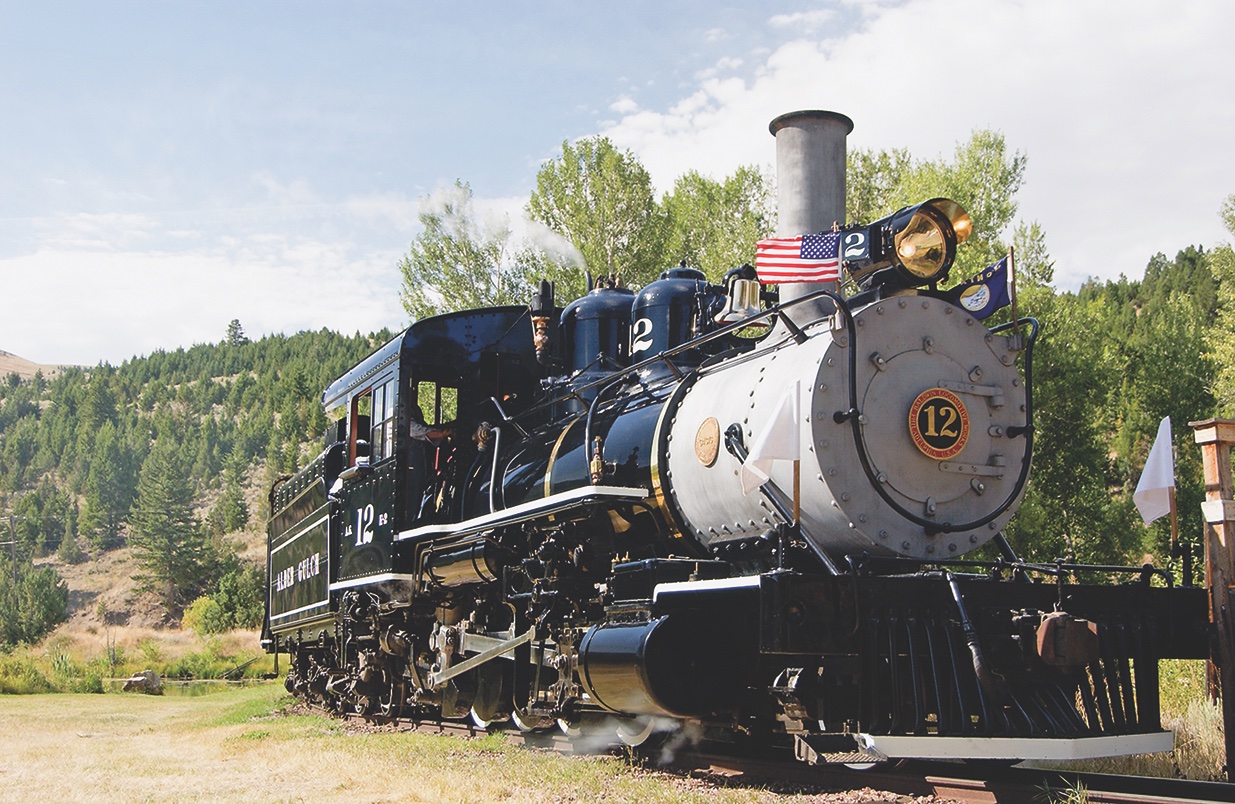 It helped that Virginia City escaped the major fires that leveled many other Western towns, said Bacon, a councilman, firefighter and volunteer at the visitor center.
Virginia City and neighboring Nevada City include about 275 historic structures now owned and protected by the state of Montana. Some are leased to private operators who keep the spirit of the West alive in the historic buildings. The Montana Heritage Commission also is a steward of close to a million artifacts from the 1860s to the mid-20th century.
"It's a unique little spot," Bacon said. "To be in the same space, going through the same doorways, leaning against the same boards that people did almost 160 years ago—it's remarkable. I mean literally stepping back in time. It's kind of a cliché, but in this town it's absolutely true."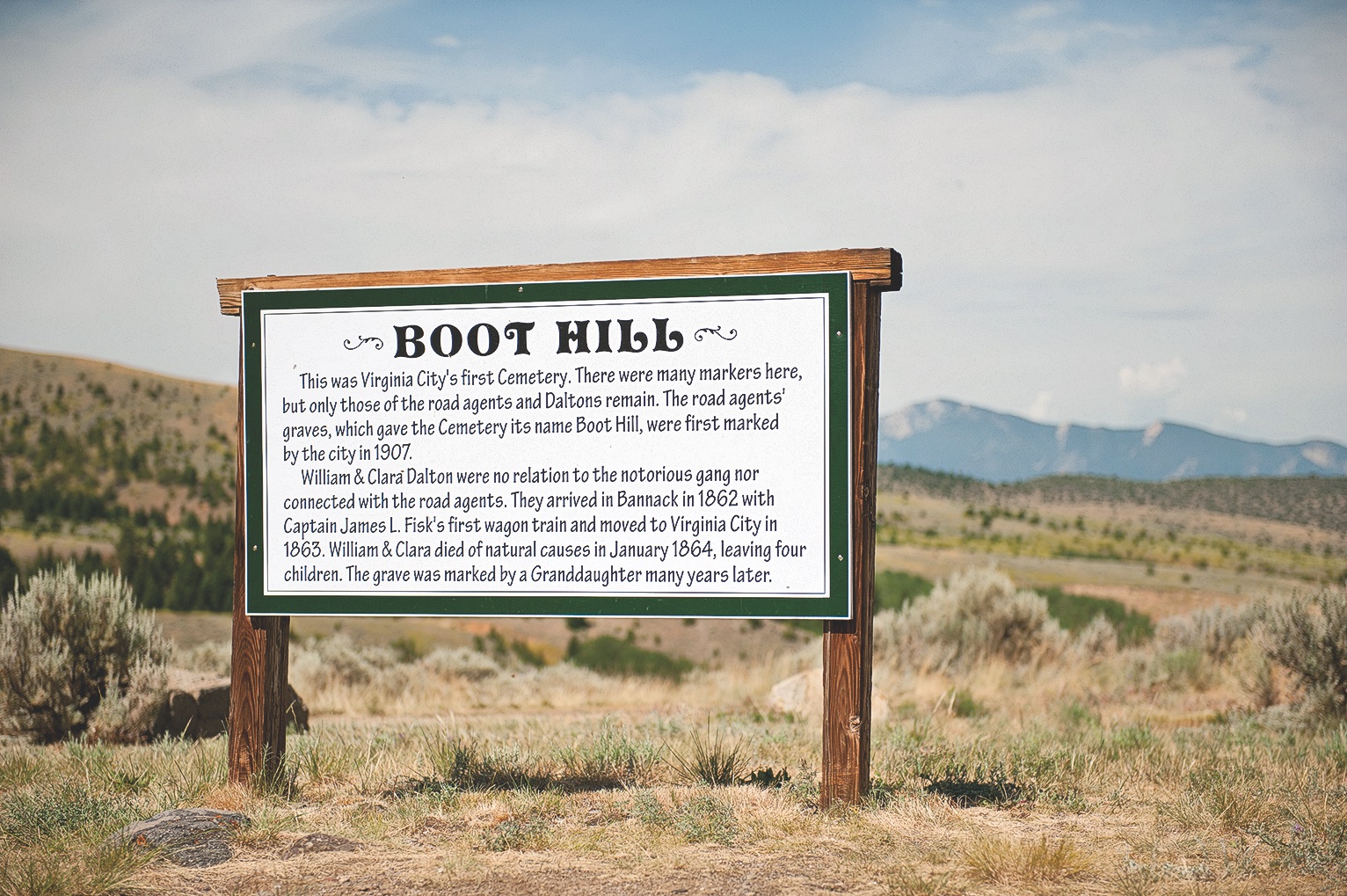 Much credit for preserving Virginia City and Nevada City goes to Charles and Sue Bovey. He was a rancher, state legislator and his family owned a milling company that became General Mills. 
Starting in the 1940s, the Boveys bought abandoned buildings in both towns that locals were tearing down for firewood. They also acquired other historic buildings from around Montana and moved them to Nevada City. 
The Boveys' son Ford sold the historic collection to the state in 1997 for $6.5 million.
All the historic buildings in the two towns have been like gold fever to Western filmmakers. Scenes from Little Big Man, Missouri Breaks and Return to Lonesome Dove were filmed in the area. 
Visitors to Virginia City will discover:
Rank's Mercantile, a general store established in 1864 and touted as the oldest continuously operating store in the state.
The H.S. Gilbert Brewery, the state's first. It's now a venue for Brewery Follies, with a troupe presenting a bawdy mix of music and comedy.
Montana's oldest bar, the 150-year-old Bale of Hay Saloon.

 
Saloon operator Skip Hissong said it was converted from a stable to a bar in 1867. These days it hosts live music and serves some of Montana's best craft beers to thirsty tourists and Harley riders.
The Gypsy Arcade in Virginia City includes a collection of arcade games, some at least a century old. Collectors have bid as high as $2 million to buy the arcade's extremely rare Gypsy fortune-teller device.

Overnight guests can stay at the 15-room Fairweather Inn or Bonanza Inn, which was a Sisters of Charity hospital. As with many historic hotels, ghost stories enchant and unnerve guests.

 
The Fairweather's guest book includes mentions of ghost incidents, Manager Patty Hamstra said. 
"I've never seen a ghost, and I don't want to," she added. 
Peter Corbett moved West to Flagstaff in 1974 to attend Northern Arizona University, where he studied English and American Studies. He's been exploring Arizona and the West since then and had a 35-year career in Arizona journalism.
Where History Meets the Highway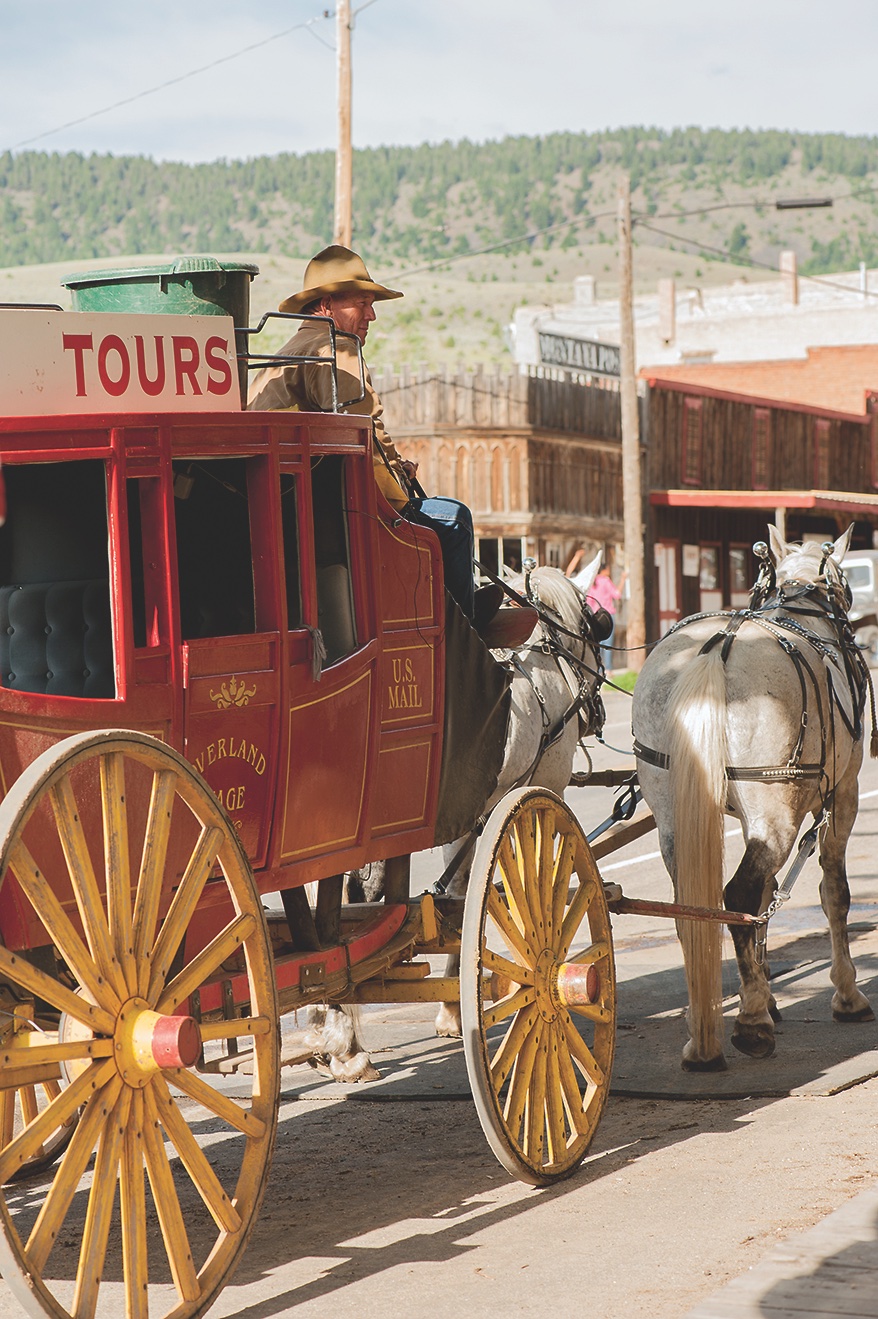 First Stop
Village Pump and Information Center,
225 W. Wallace St. is a rebuilt filling station with vintage and working gas pumps. Get the lay of the land and see a collection of historic photos. 
VirginiaCity.com
TAKE A RIDE ON THE SHORT LINE
Virginia City and Nevada City are linked by the narrow-gauge Alder Gulch Short Line Railroad. 
VirginiaCity.com
COME SEE VIRGINIA CITY VAUDEVILLE
Vaudevillians present Brewery Follies in Montana's first brewery. 
BreweryFollies.net
STAY ALL NIGHT, STAY A LITTLE LONGER 
The 15-room Fairweather Inn was built in 1863 in Anaconda and trucked to Virginia City in 1946. 
VirginiaCity.com
OLDEST BAR IN BIG SKY MONTANA
Get a cold one at the Bale of Hay Saloon, which switched from a stable to a bar more than 150 years ago.
TheBaleOfHaySaloon.com