Western Museums Reopen with Hope and Optimism
By Candy Moulton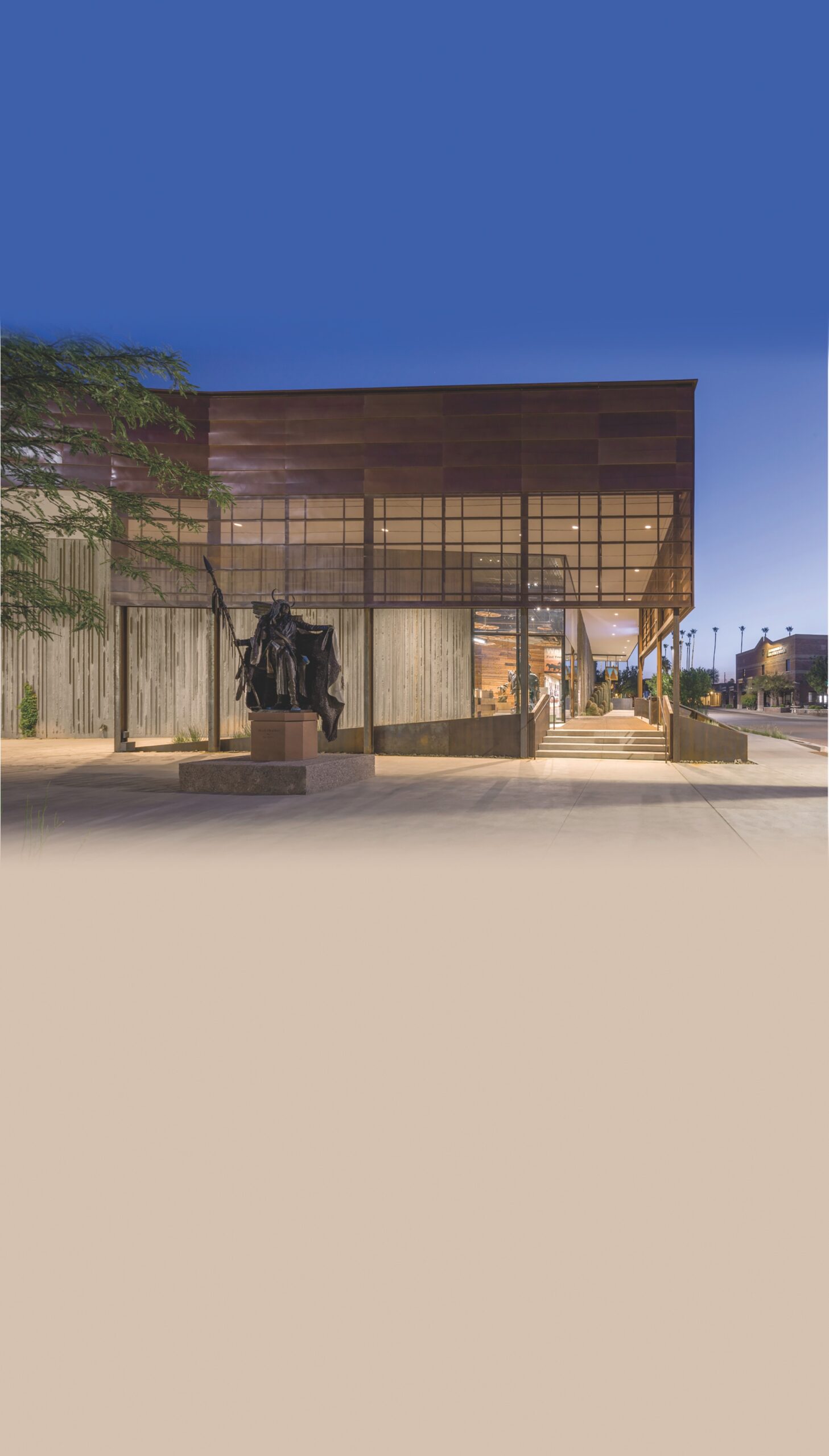 For those of us who love visiting museums to see new exhibitions, new additions to their collections or take part in programs, it is refreshing to see museums across the West reopen. Many staff members spent their time and resources during the pandemic to develop new exhibitions or enhance and maintain their existing displays. Museums began using virtual platforms to continue connecting with visitors, and even though many have reopened, some continue to present digital programs. 
While many museums are still operating with limited hours, and events are held using virtual platforms, others are now fully reopened and some have made significant improvements to their exhibits. The biggest news of all is the opening of the new Boothill Museum in Dodge City, Kansas, which has 13,000 square feet of new space in a $6 million expansion project. Learn the stories about the people of early Dodge City in this interactive museum where you can place yourself in the middle of a bison herd and hear directly from the town's founders. 
Museums can use our support more than ever right now, so take a trip across town or throughout the West. Join their organization. Leave an extra donation in addition to any admission they might charge. Spread the word. Because we still live during uncertain times, call ahead to be certain the museum you plan to visit is open. 
Top Western Museums of the West 2021
Western Spirit: Scottsdale's Museum of The West (Scottsdale, AZ)


Western Spirit: Scottsdale's Museum of the West, Scottsdale, AZ
Courtesy Western Spirit: Scottsdale's Museum of the West

"Light and Legacy: The Art and Techniques of Edward S. Curtis" opens at Western Spirit: Scottsdale's Museum of the West in October. The run extends into the spring of 2023, providing plenty of opportunity for visitors from across the country to see this stunning collection of iconic images of the American West. The Curtis collection includes audio recordings, photographs and even early motion pictures. 

Of the exhibitions currently on view, "Maynard Dixon's American West," features his magnificent modernist landscapes; "By Beauty Obsessed: Gilbert Waldman Collects the West," showcases works by Albert Bierstadt, Thomas Moran, the Taos Society of Artists, Charles M. Russell, and many others; "Beaded Gauntlets from the William P. Healey Collection" examines how Native Americans adapted an aspect of U.S. Cavalry garb to their own purposes; and the "Morton and Donna Fleischer American Military Saddle Collection" shows the development of the saddle over time.

Watch for displays from the Fran and Ed Elliott Southwest Women Art Collection, a recent gift to the museum and one of the largest donations of artworks by women ever given to an American institution.

Other current exhibitions include "Courage & Crossroads: A Visual Journey through the American West" chronicling the early fur trade era of Western exploration. Among the items on display are Meriwether Lewis's pipe tomahawk, rare war shirts and ledger drawings, plus art by Alfred Jacob Miller, Thomas Moran, Frederic Remington and C.M. Russell. "Canvas of Clay: Hopi Pottery Masterworks from the Allan and Judith Cooke Collection" includes Hopi pottery, dating from the 13th century through the artistry of Nampeyo at the turn of the 20th century, and on to her descendants in the present day. 

ScottsdaleMuseumWest.org.

National Cowboy & Western Heritage Museum (Oklahoma City, OK)


National Cowboy & Western Heritage Museum, Oklahoma City, OK
Courtesy National Cowboy & Western Heritage Museum

In the 2020 edition of "Top Western Museums," when museums were closed across America, we profiled Tim Tiller, the head of security at the National Cowboy & Western Heritage Museum and how he kept everybody informed about the museum collections while the facility was closed due to Covid-19. This year the museum has an exhibit on some of his highlight posts. #HashtagTheCowboy is still strong! NationalCowboyMuseum.org

 

Boot Hill Museum (Dodge City, KS)


Boot Hill Museum, Dodge City, KS Courtesy Kansas Office of Tourism

Boot Hill Museum just completed a 13,000-square-foot, $6 million expansion that includes nine new permanent exhibits: "Plains Indians," "The Santa Fe Trail," "Buffalo Hunting," "Railroad Expansion," "The Western Cattle Trail" and "Dodge City's Front Street." Wall portraits of notable Dodge City residents including George Hoover, Dora Hand and a Harvey Girl come to life and talk to guests. "The Spirit of Dodge" engages guests in a conversation between Wyatt Earp, Bat Masterson, Chalkley Beeson and Mayor A.B. Webster. Youngsters have always loved the rumble floor in the buffalo stampede, and the new museum immerses visitors in the massive herds on the open prairie. You can "pick up the poop" by lifting fabricated buffalo chips to learn uses for this prairie commodity or see an 1860s freight wagon and the "Hey Day" exhibit that features Boot Hill Museum's Victorian clothing. "The Spirit of Dodge" highlights the city's founding fathers and includes personal artifacts. The museum's popular Front Street Replica remained untouched in the expansion. 

Boothill.org

 

Museum of the Mountain Man (Pinedale, WY)


Museum of the Mountain Man, Pinedale, WY
Courtesy Wyoming Office of Tourism

A diorama depicting Hugh Glass's grizzly bear fight is one of the key mountain man exhibits at this museum, but equally impressive is the replica of American Horse's tipi. This 20-foot tipi dominates the center of the museum and is an authentic re-creation featuring brain-tanned buffalo hide. Furnishings include buffalo robes, shields, bows and arrows, a hand-painted drum and buffalo hide liner. The original tipi, captured after the battle at Slim Buttes in 1876, is at the Smithsonian. The Sommers Homestead, located out of Pinedale, is an adjunct site to the Museum of the Mountain Man. The large homestead house has a variety of exhibits about the Upper Green River Valley homesteaders. 

MuseumOfTheMountainman.com

 

Buffalo Bill Center of the West (Cody, WY)


Buffalo Bill Center of the West, Cody, WY
Courtesy BBCOW

The story of the Plains Indians is just one of the featured areas at the BBCOW, and this year the museum presented a modern interpretation of Indian dance and music with the July concert of Supaman (Christian Takes Gun Parrish)—a Crow hip-hop artist and dancer who brings an uplifting message from Indian Country to a new audience. CenterOfTheWest.org

 

Legacy of the Plains (Gering, NE)


Legacy of the Plains Museum, Gering, NE
Courtesy Nebraska Tourism

Known for its collection of farm equipment, and its location on the Oregon Trail, the museum has been working on a new major exhibit this year. Japanese Hall was built in 1928 and served as a community center, place of worship, gathering place and other purposes by the Japanese American community. It is one of the last of its kind in Nebraska still standing. The hall will showcase the  Japanese American history of the region and show the important role these residents have had in the area. LegacyOfTheplains.org

 

Days of '76 Museum (Deadwood, SD)


Days of '76 Museum, Deadwood, SD
Courtesy South Dakota Office of Tourism

Wagons, stagecoaches and over a hundred long arms and other firearms are highlights of this museum dedicated to Western culture and telling the story of early settlement of this mining town. DaysOf76.com

 

Pony Express Museum (St. Joseph, MO)


Pony Express National Museum, St. Joseph, MO
Courtesy Pony Express National Museum

Learn the history of the Pony Express at the museum in a building representing the original stables. One exhibit highlights the young men who rode for the express service during its 18-month lifespan. But this is a story that still lives; each June modern-day riders carry the mail between St. Joe and Sacramento in a relay ride lasting ten days, just like their historic counterparts handled it. PonyExpress.org

 

Blackhawk Museum (Danville, CO)


Blackhawk Museum, Danville, CA
Courtesy Blackhawk Museum

The Spirit of the Old West gallery at the Blackhawk Museum presents rare artifacts including Indian tomahawks, stone tools, bison mounts and exhibits about key Western characters like Black Bart. 

BlackhawkMuseum.org

 

History Colorado Center (Denver, CO)


History Colorado Center, Denver, CO
Courtesy History Colorado Center

Expect to view a diverse collection of artifacts and wide variety of exhibits at this downtown Denver history center, located adjacent to the Colorado State Capitol and across the street from the Denver Art Museum and Denver Public Library. A core exhibit is "Borderlands of Southern Colorado" that explores southern Colorado's shifting geopolitical history. With strong Spanish influence, the region was permanently changed when the Treaty of Guadalupe Hidalgo moved a portion of the U.S.–Mexico border from the Arkansas River—which flows through the middle of Colorado—down to the Rio Grande in 1848. The exhibit is presented in both Spanish and English. Traveling exhibits this year included "Women Behaving Badly" featuring the diverse artwork (watercolors, historical photography, news clippings and text) of Denver-based artist Adri Norris. History Colorado was the final stop in a 16-year run for "Apron Chronicles," an exhibition including photography, personal narratives and one-of-a-kind aprons. HistoryColorado.org
Editor's Picks: 13 Museums Not to Miss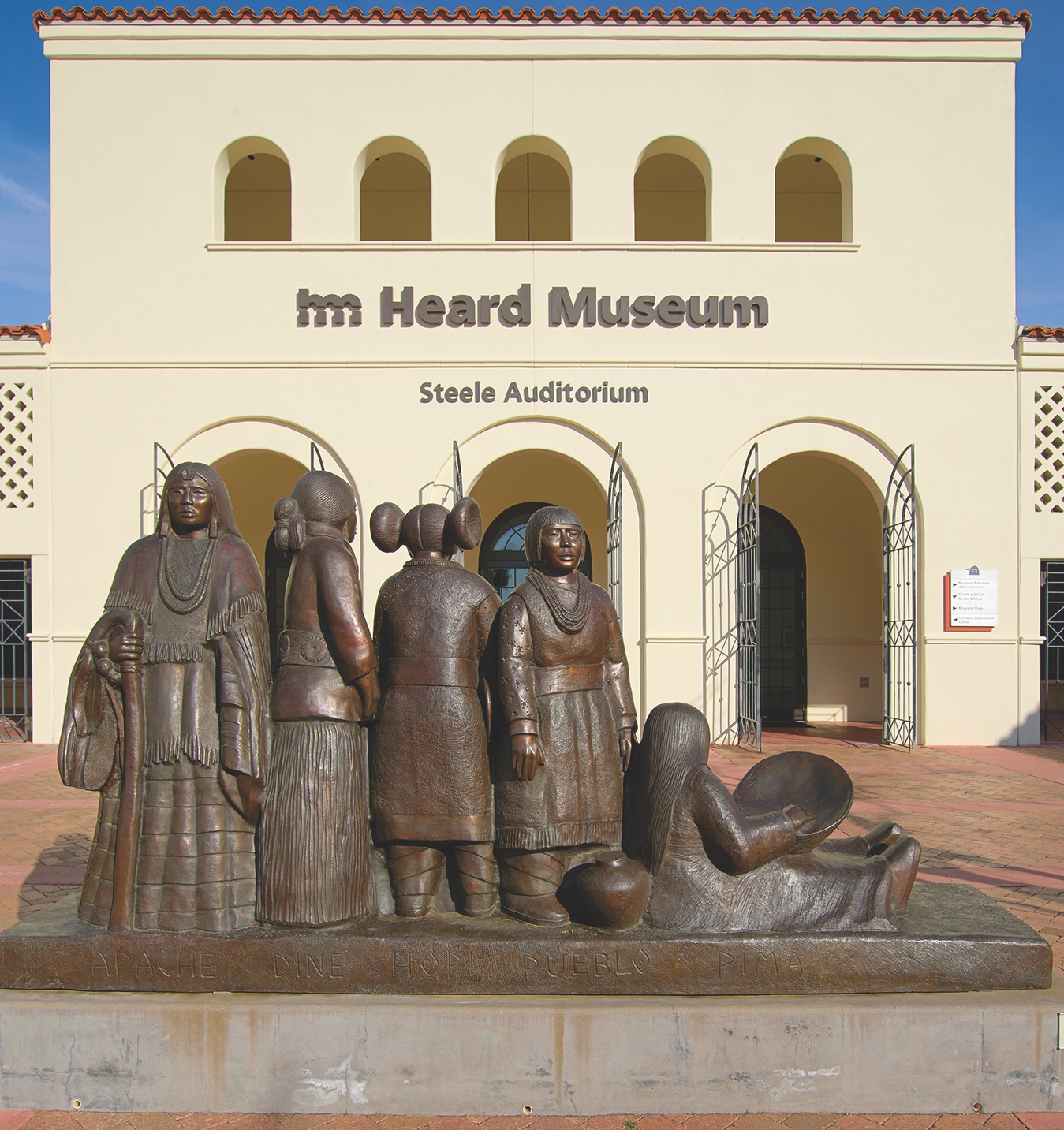 Heard Museum (Phoenix, AZ): Heard.org
DuPont Historical Museum (DuPont, WA): DupontMuseum.com
Nevada Northern Railway Museum (Ely, NV): NNRY.com
Bishop Museum/Laws Railroad Museum (Bishop, CA): LawMuseum.org
Navajo County History Museum (Holbrook, AZ): HolbrookMuseum.org
Hot Springs County Museum (Thermopolis, WY): ThermopolisMuseum.com
Campbell County Rockpile Museum (Gillette, WY): RockpileMuseum.com
Ancient Ozarks Natural History Museum (Ridgedale, AR): BigCedar.com
Jim Gatchell Museum (Buffalo, WY): JimGatchell.com
National Buffalo Museum (Jamestown, ND): BuffaloMuseum.com
Patee House Museum and Jesse James Home (St. Joseph, MO): PonyExpressJessJames.com
West of the Pecos (Pecos, TX): VisitPecos.com
Robidoux Row Museum and Saint Joseph Historical Society (St. Joseph, MO): RobidouxRowMuseum.org
Favorite Regional Western Museums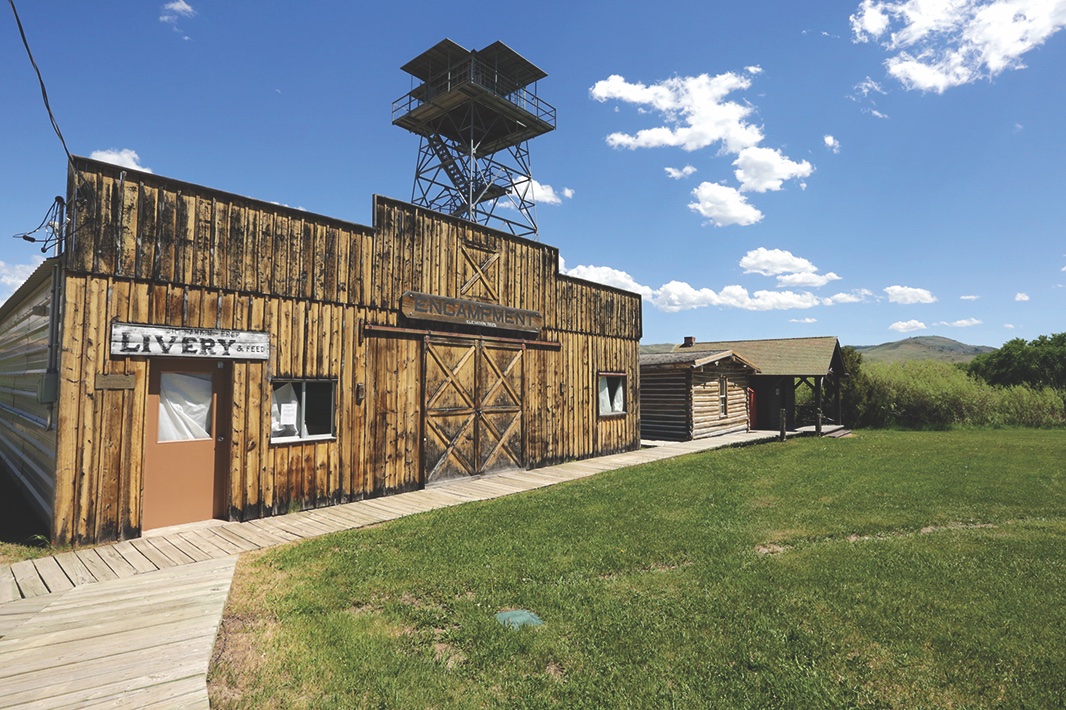 Northeastern Nevada Museum, Elko, NV
American Indian, Basque and cowboy cultural exhibits explore the history of the people of the Great Basin state. MuseumElko.org
Superstition Mountain Museum, Apache Junction, AZ
Explore the superstition of the Lost Dutchman
Gold Mine. SuperstitionMountainMuseum.org
Finney County Historic Museum, Garden City, KS
Buffalo Jones and the Santa Fe Trail come together at this regional center. FinneyCounty.org
Kern Valley Museum, Kernville, CA
Western movies, lumbering and agriculture are on display. KernValleyMuseum.org
Cowboy Arts & Gear Museum, Elko, NV
Some of the finest bits in the world are on display…and for sale at the annual Bit Auction.
CowboyArtsAndGearmuseum.org
John Wayne Birthplace & Museum, Winterset, IA
A new addition is under construction, so watch for the 2022 John Wayne Birthday Celebration. JohnWayneBirthplace.Museum
World Museum of Mining, Butte, MT
Hell Roaring Gulch and the Orphan Girl Mine Yard offer a full day of exploration (or more).
MiningMuseum.org
Arizona History Museum, Tucson, AZ
Look for Arizona's place in space with a new exhibit including Buzz Aldrin's astronaut suit.
ArizonaHistoricalSociety.org
Columbia Gorge Discovery Center,
The Dalles, OR
Learn about Lewis and Clark and the Columbia River tribes. ColumbiaGorge.org
Red River Valley Museum, Vernon, TX
From pre-history to the Waggoner Ranch, this museum has diversity. RRVMuseum.org
West Texas Trail Museum, Moorcroft, WY
Chuckwagons, sidesaddles and the story of the cattle trail that brought stock from Texas to Wyoming are presented. WestTexasTrailMuseum.com
Museum of the Big BEND, Alpine, TX
Rare maps, retablos and arrowheads from the Davis Mountains are reason enough to visit, but watch this museum; there are big plans in the works.
MuseumOfTheBigBend.com
Grand Encampment Museum, Encampment, WY
Volunteers created a 16-foot diorama representing the 16-mile-long aerial tramway that hauled copper ore during the 1897-1908 mining boom. In 2022, the museum's history symposium focuses on Buffalo Bill, who had his own mining interests here.
GEMuseum.com
Hutchinson County Historical Museum, Borger, TX
Old West history fans will love the exhibits on the Red River Wars, Billy Dixon and the battles at Adobe Walls. HutchinsonCountyMuseum.org
National Mining Museum & Hall of Fame, Leadville, CO
Learn the workings of a mine and see the rare gems and minerals. MiningHallOfFame.org
White River Museum, Meeker, CO
Ute Indian history and the role of Nathan Meeker blend with local historical artifacts.
MeekerColorado.com
Firearms Museums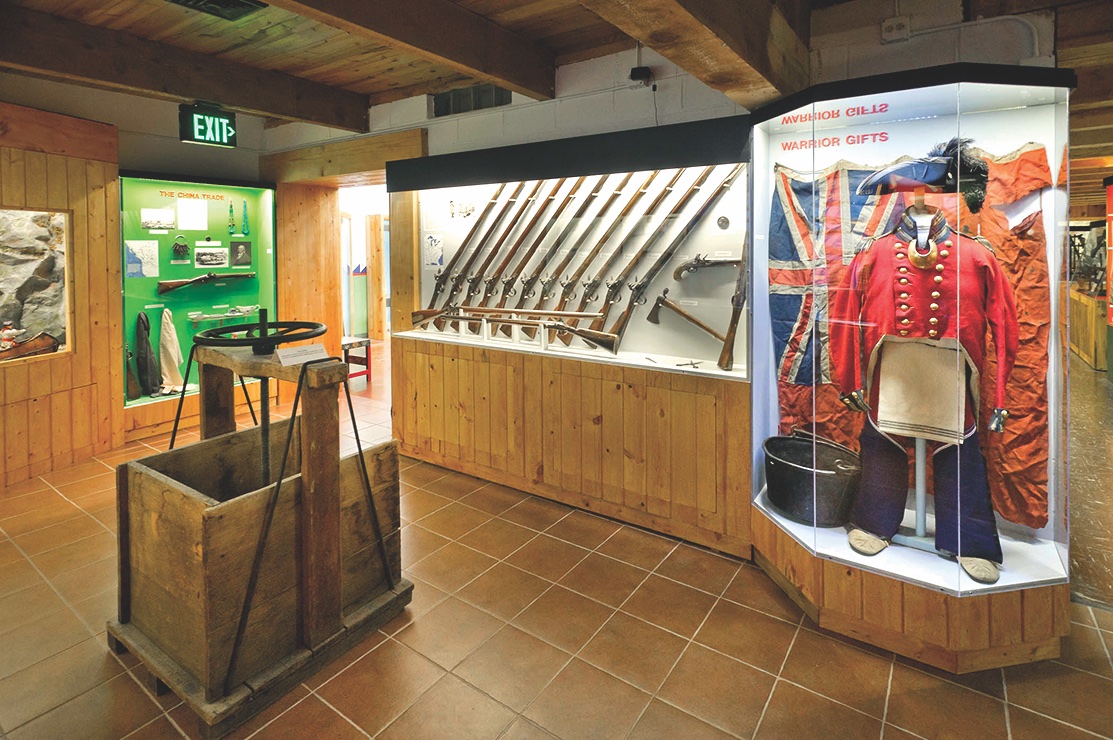 Rock Island Arsenal Museum (Rock Island, IL): ArsenalHistoricalSociety.org
Cody Firearms Museum (Cody, WY): CenterOfTheWest.org
The Autry National Center (Los Angeles, CA): TheAutry.org
The John M. Browning Museum (Ogden, UT): Ogdencity.com
The Charleston Museum (Charleston, SC): CharlestonMuseum.org
J.M. Davis Arms and Historical Museum (Claremore, OK): TheGunMuseum.com
Museum of the Fur Trade (Chadron, NE): FurTrade.org
Hastings Museum (Hastings, NE): HastingsMuseum.org
Nelson Museum of the West (Cheyenne, WY): NelsonMuseum.com
Texas Ranger Hall of Fame and Museum (Waco, TX): TexasRanger.org
NRA National Sporting Arms Museum (Springfield, MO): BassPro.com
Special Callout Museum Openings, Reopenings or Exhibitions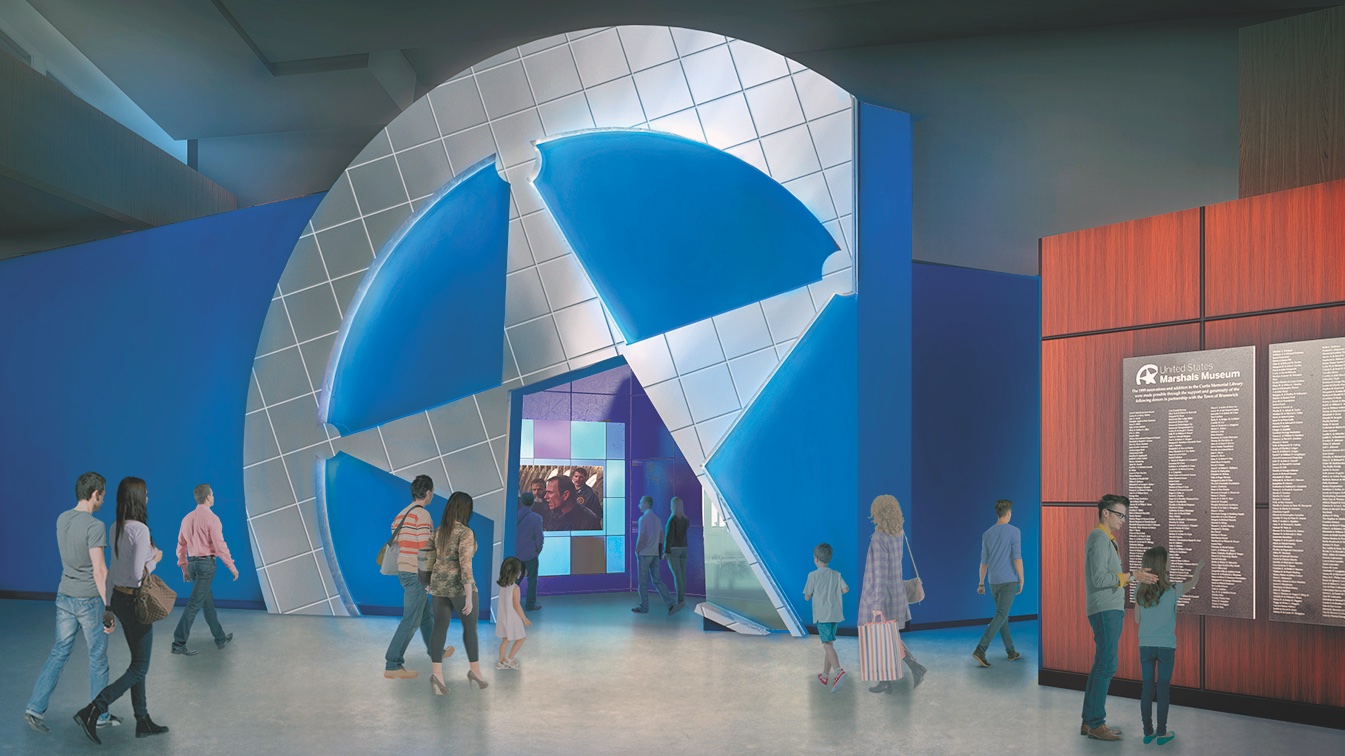 U.S. Marshals Museum (Fort Smith, AR): The building is complete and offers an impressive space to recognize, honor and  provide education about the U.S. Marshals service. Work continues to raise money to fully develop the exhibit experience. USMMuseum.org
John Wayne: An American Experience (Fort Worth, TX): Be prepared to see personal family heirlooms and photographs of the actor who became an icon. The 10,000-square-foot exhibit hall located at the Fort Worth Stockyards has areas showing some of John Wayne's iconic film scenes, props and costumes. On occasion, family members present special programs. JohnWayne.com
Southern Ute Museum (Ignacio, CO): Exhibit information is being posted online so visitors can get a taste of the new exhibit "Inside Out 2.0," highlighting regional native artists including Norman Lansing (Ute Mountain Ute), Oreland Joe, Sr. (Southern Ute/Navajo), Hyrum Joe (Navajo/Southern Ute), Edward Box III (Southern Ute), Lindsay Box (Southern Ute) and Elise Redd (Southern Ute/Omaha). Virtual programming will continue until the museum can reopen. The museum also has started a new program to foster the arts among Native Americans. In addition to an art consignment program, they will be hosting workshops and offering art supplies to emerging artists. SouthernUteMuseum.org.
Living History Museums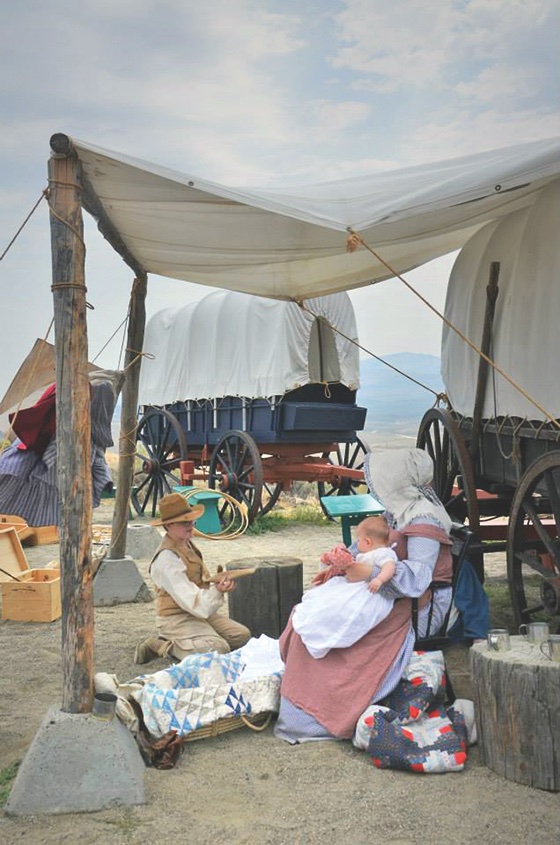 Mahaffie Stagecoach Stop & Farm Historic Site (Hays, KS): Mahaffie.org
California Trail Interpretive Center (Elko, NV): CaliforniaTrailCenter.org
Old Cowtown Museum (Wichita, KS): OldCowtown.org
OK Corral Historic Complex (Tombstone, AZ): OKCorral.com
Marshall Gold Discovery State Historic Park (Coloma, CA): Parks.CA.gov
Headwaters Heritage Museum (Three Forks, MT): TFHistory.org
Stewart Indian School Cultural Center & Museum (Carson City, NV): StewartIndianSchool.org
New Mexico Farm & Ranch Heritage Museum (Las Cruces, NM): NMFarmAndRanchMuseum.org
Stuhr Museum of the Prairie Pioneer (Grand Island, NE): StuhrMuseum.org
Harold Warp Pioneer Village (Minden, NE): PioneerVillage.com
National Trails Interpretive Center (Casper, WY): NHTCF.org
Museum of the Mountain West (Montrose, CO): MuseumOfTheMountainWest.org
National Historic Oregon Trail Interpretive Center (Baker City, OR): BLM.gov
Placer County Gold Rush Museum (Auburn, CA): Placer.CA.gov
Plainsman Museum (Aurora, NE): PlainsmanMuseum.org
Fort Laramie Historic Site (Laramie, WY): NPS.gov
Historic Fort Reno (El Reno, OK): FortReno.org