Kid Curry vs. Pike Landusky
Town's Namesake Laid Low as the Wildest of the Wild Bunch Takes Off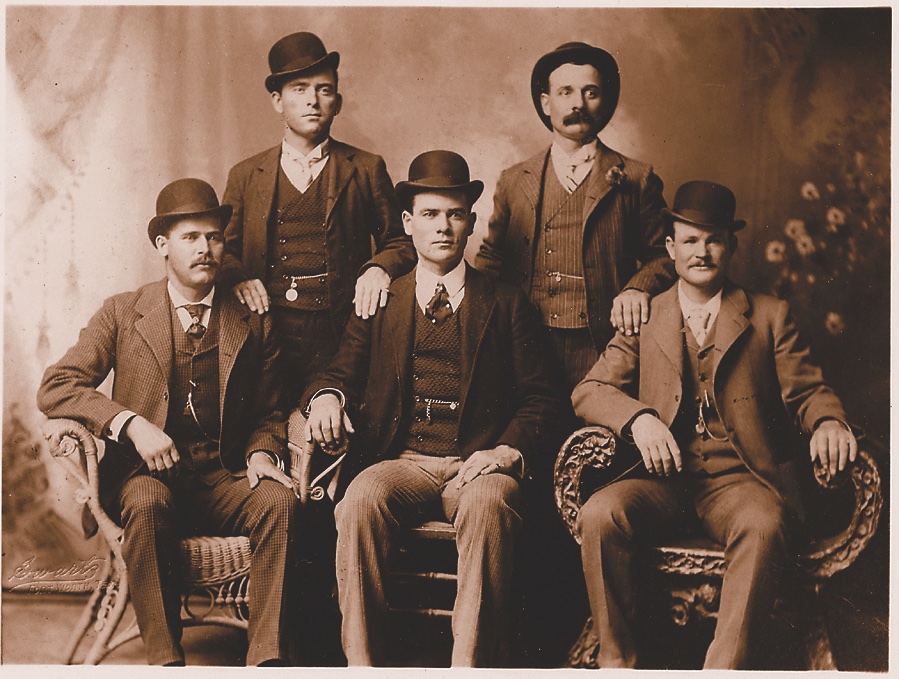 December 27, 1894
Celebrating the holidays in Jacob "Jew Jake" Harris' saloon in newly named Landusky, Montana, the town's namesake, Powell "Pike" Landusky, is holding forth with his neighbors and friends at around 10:30 in the morning.
Melting snow has clogged the store/saloon's stovepipe, and a young kid has been brought in to clean it out. Jew Jake hobbles around behind the bar on his one leg (the other was lost during a gunfight in Great Falls). He sets a bottle and glass on the bar in front of Landusky, who gets ready to take his first drink of the day.
Stepping in out of the cold, cowboys Lonie (pronounced LOne-E) Logan and Jim Thornhill, his neighboring rancher and partner, pass through the saloon into the clothing store. Their mission is to neutralize a gunman named Charles Hogan (a lunger). Thornhill orders 25 cents' worth of apples as he and Lonie take up positions to handle Hogan when the fireworks start.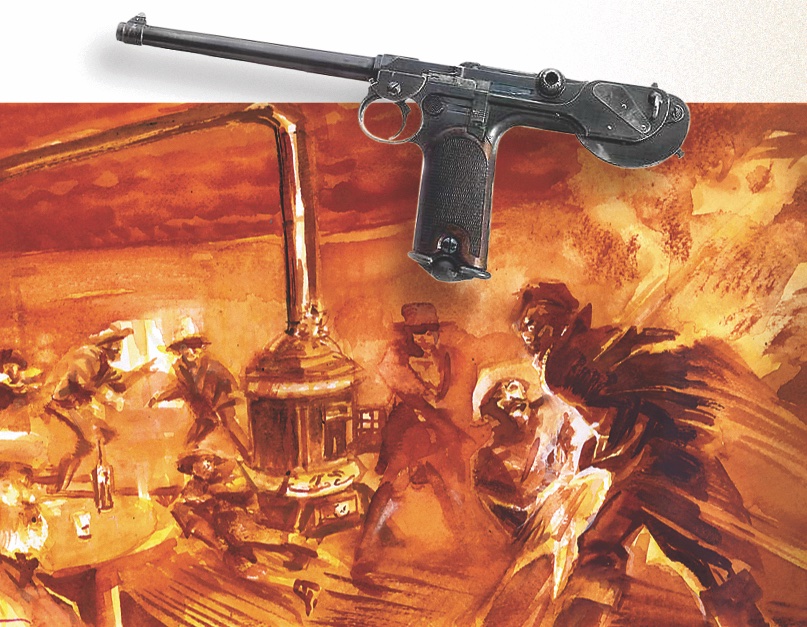 A few moments later, as planned, Harvey Logan, aka Kid Curry, comes in the front door. Kid Curry's younger brother John stays outside and guards the front door with a Winchester. Kid Curry advances straight toward Landusky and aggressively slaps him on the shoulder, knocking the bottle out of his hand. When Landusky turns, Kid Curry punches the noted brawler in the face with all his might.
When the two clinch, both Lonie and Thornhill step forward, yelling out, "Fair fight!" Landusky's friends, including Hogan, are intimidated and hold back from joining in.
As the men punch each other and scuffle, Kid Curry's pistol falls out of his coat pocket onto the floor. Thornhill fetches the Colt .45 by the barrel so no one can accuse him of assault. (Landusky's friends later allege Thornhill waved it at bystanders, warning, "The first man that makes a move will be killed.")
Landusky is a grizzled, experienced brawler. He gets the advantage on Kid Curry, landing on top of the smaller man while trying to gouge out his eyes. Kid Curry manages to get on top, pummeling the much bigger man until Landusky cries out "Enough!"
A mining friend of Landusky, Thomas Carter, asks Lonie to intercede, saying that Landusky has clearly had enough. Lonie allegedly replies, "He has not got enough for what he has done to us." 
Thornhill finally convinces Kid Curry to let go of Landusky. The combatants stagger to their feet, and Landusky reaches in his coat and pulls out a semiautomatic pistol (an 1893 9mm Borchardt). As he does, he calls Kid Curry a coward for attacking him without cause. (Landusky doesn't fire his pistol; one account claims he does, but either the gun misfired or he failed to chamber a round.)
Thornhill pitches the .45 to Kid Curry, who fires a shot in Landusky's gut. Curry fires three times in all, with two slugs hitting Landusky and one going awry. Landusky falls to the floor and dies in about five minutes.
Brother John rounds up the cowboys' wagon, and the four make their escape.
Another Angle on The Pike Fight
Hank Curry (Denver Henry Logan) was the stabilizer, the one who prevented an out-and-out war between his brothers and Pike Landusky.
The oldest Curry brother often visited Landusky's home, apparently courting live-in school marm Mary Everett. His brothers occasionally went with him. But there was always tension—especially when Lonie started a forbidden relationship with Pike's stepdaughter Elfie.
The dam broke when Hank died of tuberculosis and pneumonia in late 1893. Without his guidance, his siblings went wild, drinking and carousing and hanging out with other hard cases.
Landusky got more and more annoyed with the boys, and some near-fights broke out. The broken plow incident and Pike's torture of the Curries while they were under arrest brought things to a boil.
There were some peaceful times. The Landusky family and the Curries all attended Methodist church services held in Jake Harris' saloon. And Harvey, Lonie and Johnny were all heavily involved in putting on a community Christmas celebration on December 25, 1894. But the peace on earth ended two days later when Kid Curry attacked and killed Pike Landusky. If Hank had been around, it might not have happened.
—Mark Boardman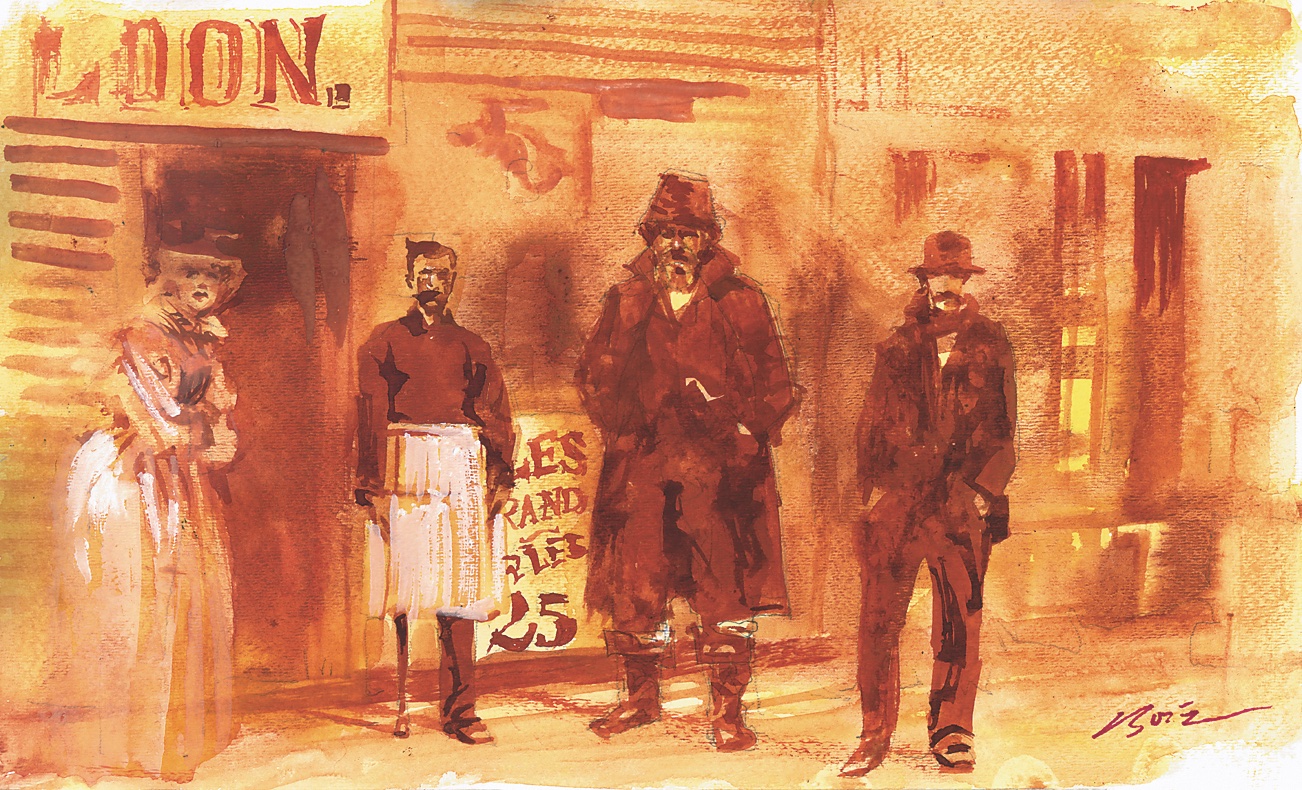 Aftermath Odds & Ends
On May 14, 1895, a jury found Lonie Logan not guilty in the death of Pike Landusky. More than two months later, a bench warrant was issued and served on Jim Thornhill. His case was dismissed without trial on December 2. Harvey "Kid Curry" Logan, having long fled the country, was never tried for Landusky's murder.
Harvey soon joined George "Flatnose" Curry's outlaw band, later merging with Butch Cassidy's so-called Wild Bunch. A string of rustling and train robberies followed. Harvey was finally captured in 1901, but he escaped jail in Knoxville, Tennessee. After another train robbery near Parachute, Colorado, on June 7, 1904, lawmen surrounded the outlaw, and he killed himself rather than be recaptured. 
Lonie apparently joined his brother at the Wild Bunch hangout, the Hole-in-the-Wall near the KC Ranch in Wyoming, and may have participated in the Wilcox, Wyoming, train robbery in 1899. In February 1900, Lonie returned to Dodson, Missouri, to visit an aunt who had raised him; a posse trapped and killed him there.
Jim Thornhill eventually sold his property in Landusky, Montana, and moved to Globe, Arizona, in 1916. He died there in the late 1920s. 
Recommended: Tiger of the Wild Bunch: The Life of Harvey "Kid Curry" Logan by Gary A. Wilson (Globe Pequot Press, 2007).