The 2021 Scottsdale Art Auction exceeded all expectations.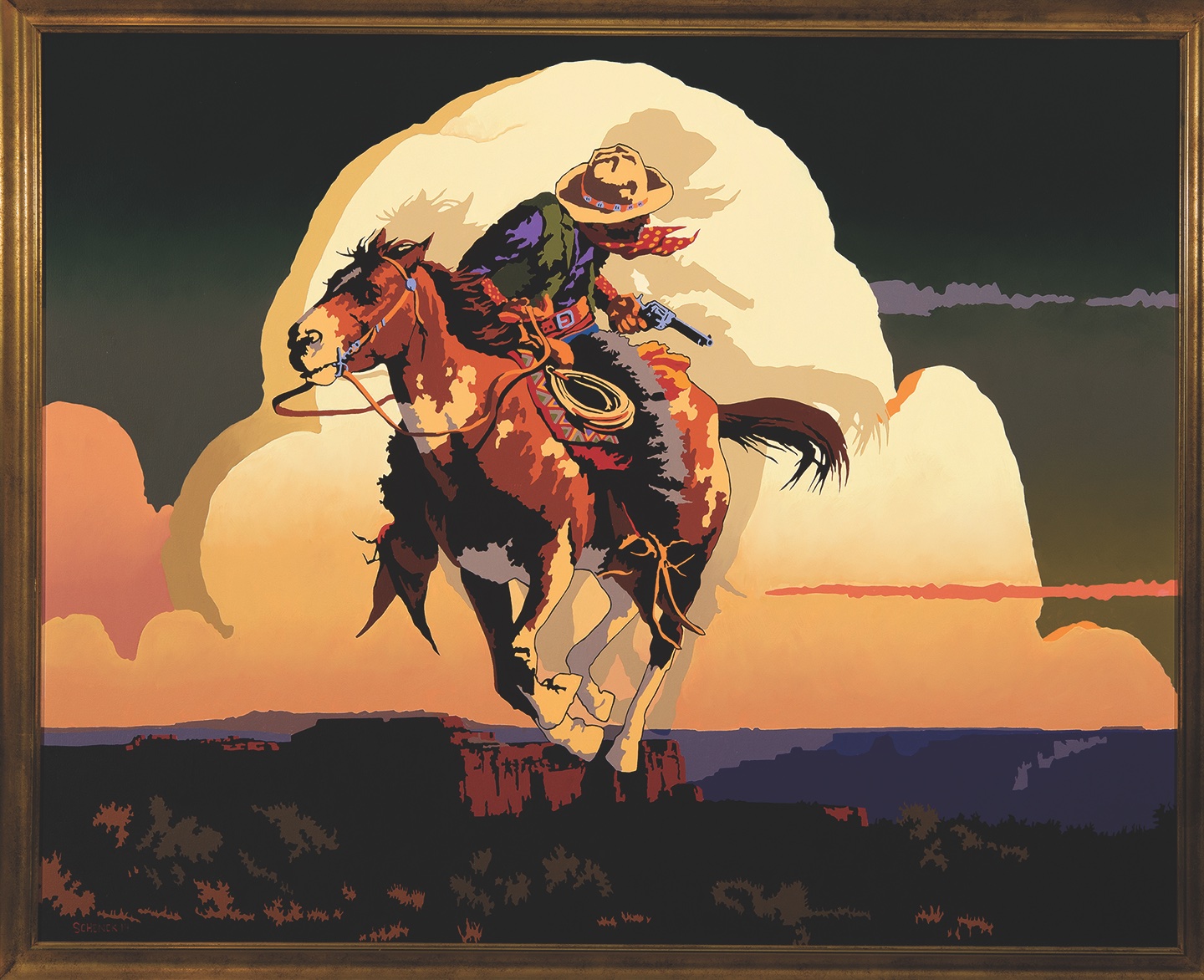 The annual Scottsdale Art Auction, held online on April 9 and 10, offered an outstanding selection of over 400 oil paintings, watercolors, sketches and sculptures depicting Western landscapes, peoples and action. It included a broad range of styles, from traditional depictions of the West to adventurous works by latter 20th- and early 21st-century artists. And, with a range of prices from a John Clymer charcoal at $936 to Charles Schreyvogel's A Close Call at $819,000, there were Western images to meet nearly every budget.
The Scottsdale Art Auction's biggest sellers were from the more traditional artists. The "big names" were well represented and paintings by Joseph Henry Sharp, Carl Rungius and Charles Russell all hammered in for considerably more than estimated. Russell's The Battle at Belly River went for $409,500 and Rungius's Grizzly Bear sold for $468,800. Other top sellers included Albert Bierstadt's Star King Mountain for $497,250 and Oscar Berninghaus's Forgotten, an image of saddled horses outside in the snow, at $210,060.
New approaches to Western art also made a strong showing at the auction. Thom Ross's stylized rendition of my favorite Westerner, Buffalo Bill, went for $5,265 while Donna Howell-Sickles' cowgirl image Sense of Place went for $7,605. Bill Schenck's pop art-inspired Blood on the Horizon drew $64,350, compared to a top pre-auction estimate of $25,000. Logan Maxwell Hagege's piece Gathering, went for $152,100, exceeding its high estimate by $17,100. Ed Mell's Desert Composition I, one of the most abstract paintings in the auction, pulled in $23,400, compared to an estimate of $6,000.
The bidders' response to this year's Scottsdale Art Auction was clearly enthusiastic and demonstrated that art of the West, in all its forms, continues to be popular—pandemic and social upheaval notwithstanding.
All images courtesy Scottsdale Art Auction
Steve Friesen comes to "Collecting the West" with over 40 years of experience in collecting for museums, including evaluating and acquiring artifacts from the American West.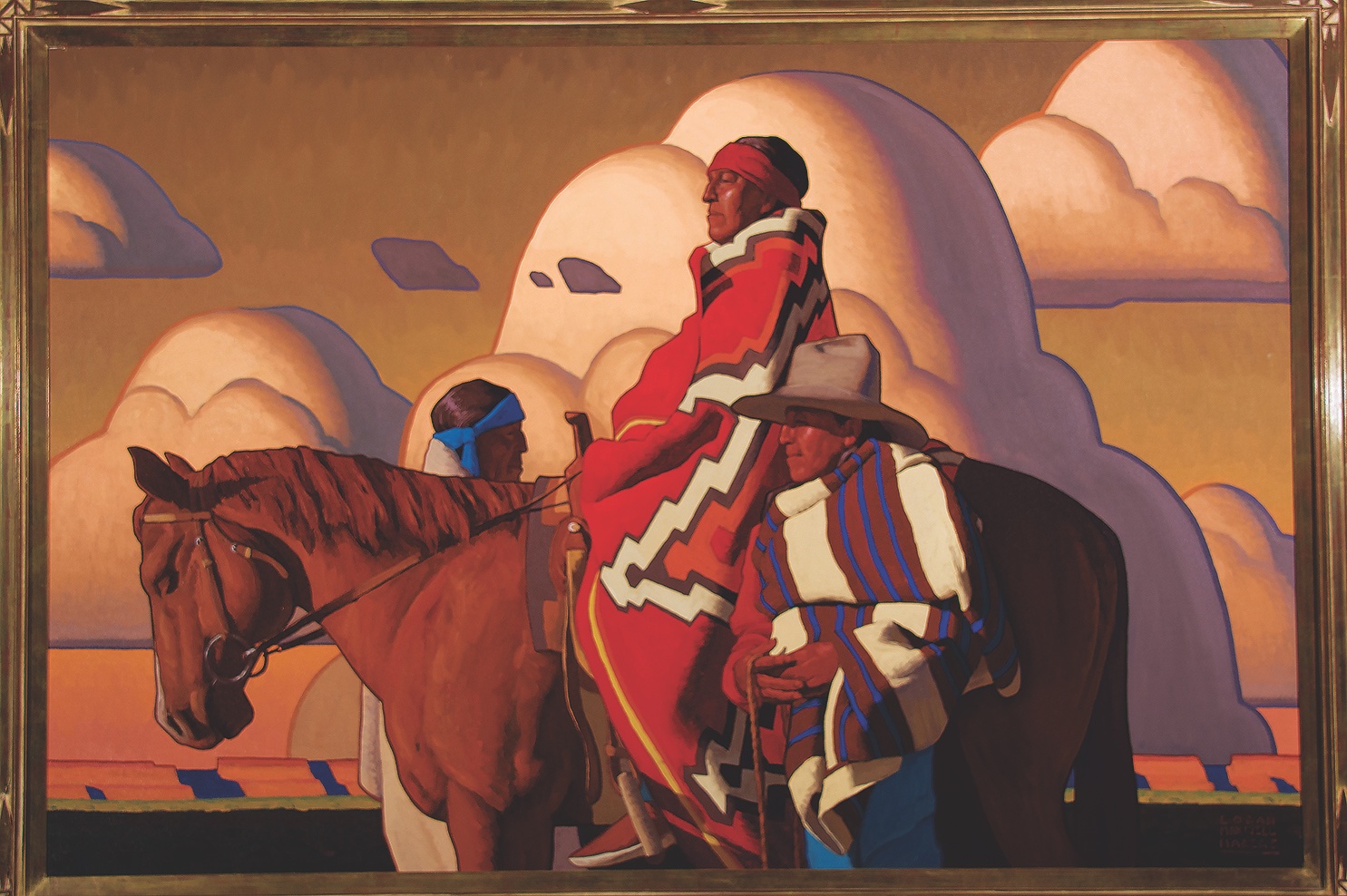 Upcoming Auctions
August 20-21, 2021
The Russell Auction
C.M. Russell Museum (Great Falls, MT)
CMRussell.org • 406-727-8787
September 9-12, 2021
Premier Firearms Auction #83
Rock Island Auction Co. (Rock Island, IL)
RockIslandAuction.com • 309-797-1500
September 14-18, 2021
Buffalo Bill Art Show & Sale
Rendezvous Royale (Cody, WY)
RendezvousRoyale.org • (307) 587-5002