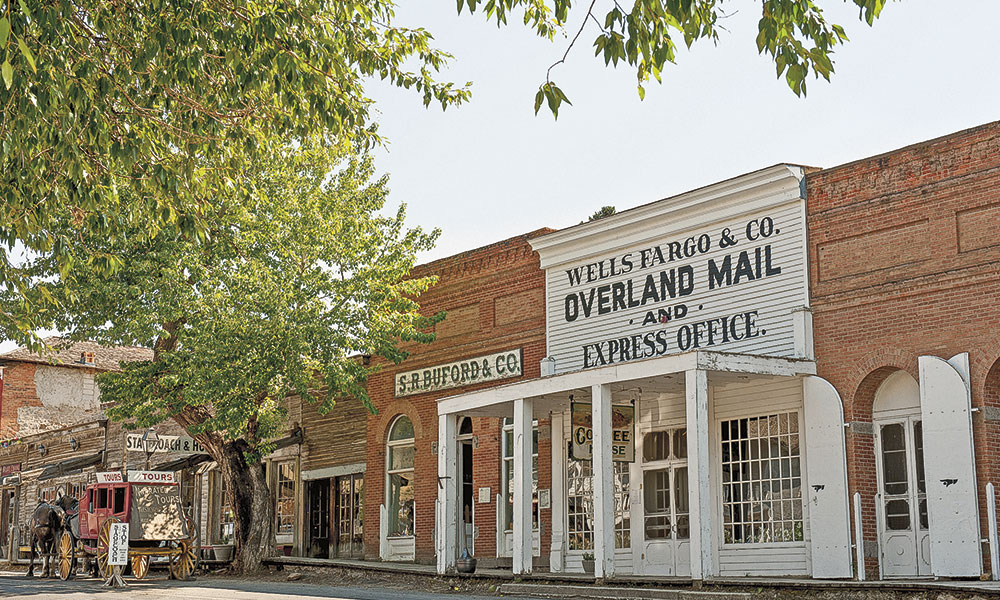 Virginia City roared to life after a gold strike in Alder Gulch in 1863, and by the time Montana Territory was formed the following year, the settlement had blossomed into a commercial center. Banks and other businesses thrived, a library opened, stagecoaches ran and the Territory's first newspaper covered it all.
The early population of about 5,000 is now 150, but it's far from a ghost town. Named a National Historic Landmark District in 1961, Virginia City draws half a million tourists a year to one of the frontier's great mining boomtowns.
"It has more preserved 1860s buildings than any town in the West," says Ellen Baumler, interpretive historian at the Montana Historical Society. "This was a remote, uncivilized place so many were built with false fronts higher than the buildings to give people a sense of security."
Must-see stops include the Hangman's Building where, in January 1864, vigilantes hanged five road agents from a support beam. The building eventually housed the Virginia City Water Company, owned by Sarah Bickford, believed to be the first black woman in the country to own a public utility.
Rank's Mercantile has been operating since Territorial times, and today sells frontier-period clothing and gifts, as well as books about women of the West, Native Americans and ghost towns.
For no reason other than being a dangerous drunk, Jack Slade was hanged by vigilantes behind Rank's Mercantile in 1864. His wife put him into a tin coffin filled with alcohol for shipment to Illinois. Pickled in death as in life, Slade's peculiar sarcophagus took four months to reach Salt Lake, where it stunk so badly he was buried.
Calamity Jane lived in Virginia City as a youngster. An article in the Montana Post in 1864 tells of 12-year-old Jane begging in the street while her father gambled.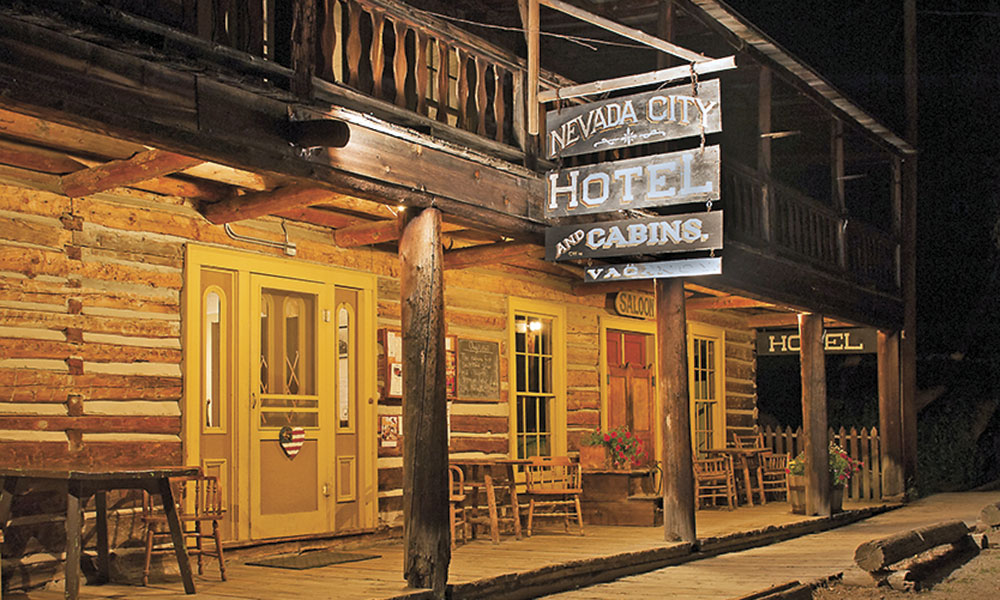 The Thompson-Hickman Museum, built of locally quarried stone, provides a great source of historical information. Its collections include rare guns and lots of historic photos. The J. Spencer Watkins Memorial Museum displays clothing, guns, photographs, jewelry, a complete pharmacy and Montana's first old-time soda fountain.
For a rare treat, visit the Gypsy Arcade, home to Gypsy, the 112-year-old fortune-teller. Actually, she's a fortune-telling machine, and not one of those that spits out a card. Gypsy actually talks to you. In 2011, magician David Copperfield offered $1 million for the rare item.
Manufactured about 1906, the Montana Heritage Commission restored the machine. Tourists can only hear her speak on special occasions, but when she does, Gypsy goes into all sorts of spooky gyrations before a recorder tells your fortune.
Stroll the town boardwalk to Cousin's Candy Shop for saltwater taffy made with an old-fashioned taffy puller. The yummy treat is made in the front window so people can see the whole process.
Be sure to attend a melodrama by the Virginia City Players, Montana's oldest professional acting company. The group began in 1948 with a couple of fellows singing Gilbert and Sullivan tunes in the local brewery.
Charles Bovey, heir to the General Mills fortune who'd just begun restoring Virginia City, happened to be present and also a fan of Gilbert and Sullivan. He suggested forming the beloved summer group.
What started over a few beers continues to thrill at the Virginia City Opera House, a 1900 stone barn converted to a theater. The stone part of the building and the front doors and windows remain as they were early in the 20th century.
For a terrific view of Virginia City, Baumler recommends visiting Boot Hill Cemetery, home of the five road agents put to death in the Hangman's Building.
"You can stand there and imagine what it looked like with a thousand buildings spread all over the Gulch," she says.
Where History Meets the Highway
To learn about things to do, stop at the Virginia City Chamber of Commerce, 211 Wallace Street. The Montana Heritage Commission website offers information about activities, events and the Virginia City Short Line Railroad.
VirginiaCity.com and VirginiaCityMT.com
Scenery by Train
Ride the Shortline Railroad between Virginia City and Nevada City. The scenic trip takes 20 minutes. Although loads of fun, the train isn't historic. Charles Bovey built it for tourists in 1964. "The town died because it wasn't on route of the Northern Pacific Railroad," says Ellen Baumler. "That's a main reason why the capital moved from Virginia City to Helena in 1875."
Walking Tour of Virginia City
Built in 1876, the Madison County Courthouse features a beautiful curved stairway and newel post. At the Montana Post building, see an old printing press in a stone building with Gothic windows and façade. The first book published in Montana was printed there in 1866—Thomas Dimsdale's The Vigilantes of Montana.
McGovern Store
Sisters Hannah and Mary McGovern operated a dry goods store from 1908 until 1945, when they walked away, leaving everything behind untouched. Although visitors cannot step inside, they can peek in the windows to see the inventory, including corsets and unopened shoe boxes.
RV Parks and Campgrounds
Rambling Moose Campground, 1302 Wallace St., Virginia City, MT, RamblingMooseCampground.com, (406) 843-5493
Madison Valley Campground, 300 W. Main St., Ennis, MT, MadisonValleyCampground.com, (406) 682-4430
Leo W. Banks is an award-winning writer based in Tucson. He is the author of the Spur Award winning mystery novel, Double Wide.
https://truewestmagazine.com/train-ride/