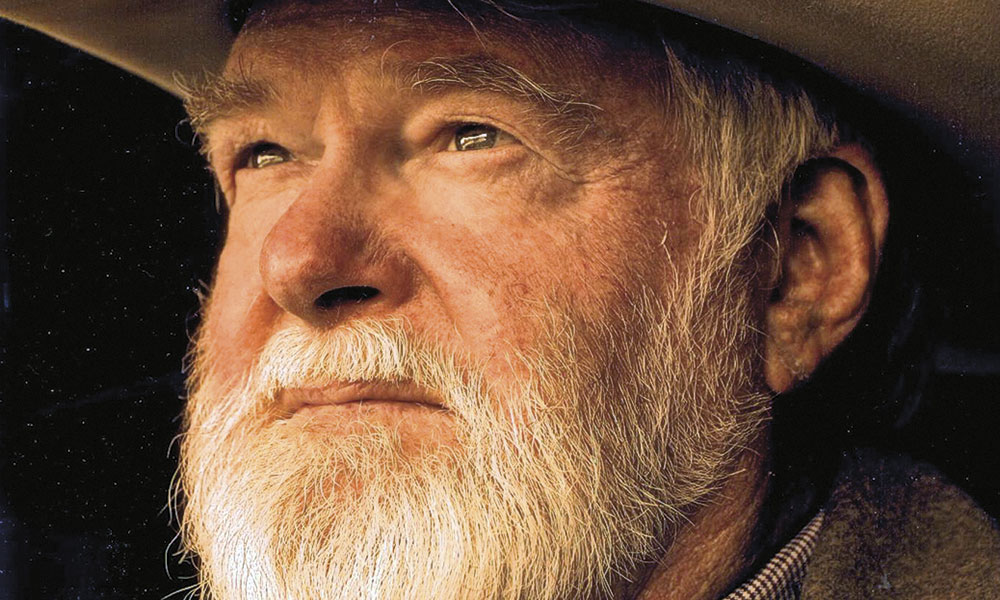 Red Steagall is a musician, poet and actor who shares stories of the American West. His performances include a White House party for President Ronald Reagan and overseas tours to the Middle East, the Far East and South America. He became the first cowboy poet to be named poet laureate of Texas, in 1991, the year after he launched his Red Steagall Cowboy Gathering at Fort Worth Stockyards, and he is an eight-time winner of the Wrangler music award. He currently hosts Red Steagall is Somewhere West of Wall Street for RFD-TV.
With 26 albums recorded and released, I've learned that every release means as much as the first one.
Hearing Reba McEntire sing "The Star-Spangled Banner" at the National Finals Rodeo in Oklahoma City in 1974 sent cold chills down my spine and still does today. I realized what a great talent I was listening to. She is still my very special, close friend.
Riding a bull taught me I could make more money singing and playing a guitar. I was a terrible bull rider.
When I was struck with polio at age 15, my mother gave me a mandolin. It actually saved my life. I used the mandolin to rebuild the muscles in my hand and fingers.
I got into the music business when I moved to Hollywood in 1965. When I found out Ray Charles was recording my song "Here We Go Again," I thought that there would never be another poor day.
My fans tell me their favorite songs of mine are "Somewhere My Love" and "Lone Star Beer and Bob Wills' Music." "Somewhere My Love" was the song I most enjoyed playing for President Ronald Reagan in 1983.
The strangest thing that happened to me during my overseas tours for the United States Information Agency was realizing that music transcends all language barriers.
I switched to writing poetry in 1985 because sad songs and waltzes quit selling that year.  My brother Danny and I went to the cowboy poetry gathering in Elko, Nevada. I didn't know I was lost, but Elko is where I found my true calling.
Country music is the voice of the working man. Western music talks about the West and a lifestyle that is indicative of the men and women of agriculture.
Being the oldest of six kids, I learned from my mother that I was in charge. That changed as I got older and the other kids got as big as I was. I still feel like I have a leadership role in my family.
My mother always taught all of us to speak and spell properly, always be courteous and to practice respect and common decency for your fellow man every day you live.
I can trace my family as far back as 1635, when William Steggall [variant] landed at the mouth of the James River on a boat called The Plane Jane.
My favorite Western movie is 1989's Lonesome Dove because most of the miniseries and the book were based on stories that really happened in the West.
Those who have earned the Golden Spur before me who I admire include, but are not limited to, resident veterinarian of the 6666 Ranch Dr. Glenn Blodgett, Major League Baseball pitcher Nolan Ryan, cattle rancher Jay O'Brien and cattle rancher Jon Means.
When I turn 80 this December, I will be more thankful than ever. I never thought it was possible.
https://truewestmagazine.com/author-bill-brooks-shares-his-love-of-great-westerns/