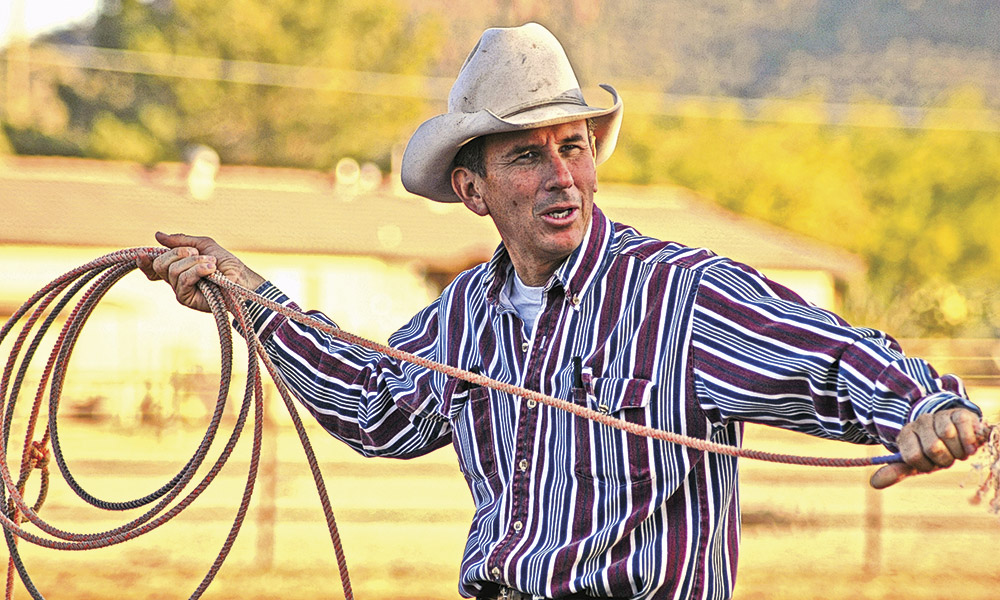 Russell True inherited the White Stallion Ranch, homesteaded in 1936 as a cattle ranch in Tucson, Arizona, from his parents, Allen and Cynthia.
The ranch is operated by the third generation of the True family. The author of Dude Ranching in Arizona, he also owns Tombstone Monument Ranch in Tombstone and Rancho de la Osa in Sasabe.
In 2017, he was inducted into the Arizona Tourism Hall of Fame. Russell was co founder and president of the Arizona Dude Ranch Association and two-time president of the Dude Ranchers' Association.
Ranching is a flexible mental attitude and remembering that while the guests are the boss, we must maintain control.
Wish I had a dollar for every time a guest wants a new horse.
Owning three dude ranches is akin to owning three restaurants that have different menus or themes. You have to treat each individually, but you can apply your overall principles and experience to them all. I love it.
Trail rides are the best when the riders are fully engaged because then the horses will be also.
My favorite part of my job is the diversity of my work, from riding and saddling to cooking to representing us to the public.
My least favorite part is feeling like I never do enough.
When I want to get away from it all, I truly vacation. I catch up a little on my reading and completely relax, whether I am in a city or at a ranch.
It's not the long hours, it's the problems that wouldn't  even be problems, but people make them into something that must be dealt with.
Before I got into the dude ranch business, I wanted to be an architect. But I realized two things: I wouldn't make a good one, and I wanted to stay on the ranch, doing what I was doing.
The hardest challenge in my business is dealing with government, in all its forms and levels.
The world needs more good people and more of the culture of the American West. The world's fascination with cowboys and the West is for good reason. People aspire to what is shown here.
Clichés were my father's favorites, and the older I get, the more I realize cliché is a synonym for truth. One thing my parents told me that keeps ringing true is—the more a person tells you about an attribute they have, the more likely the opposite is true.
Young people don't want to wait long enough or work hard enough for success, but did they ever?
When I was a kid, I wish someone had told me to go to hotel school instead of getting a finance degree. I would have learned a lot of valuable lessons faster and cheaper.
My mother always told me: Once a civilization reaches too much success, it collapses, like the Romans. Always happens.
I have a weakness for old horses and dogs.
Most people don't know I love art. I wish I could create great oil paintings.
What makes me laugh: When people say how nice it must feel to be on vacation all the time.