A bold, new interpretation of the conquest of North America, plus two new books on Western borders, a biography of King Fisher and a classic Western novel.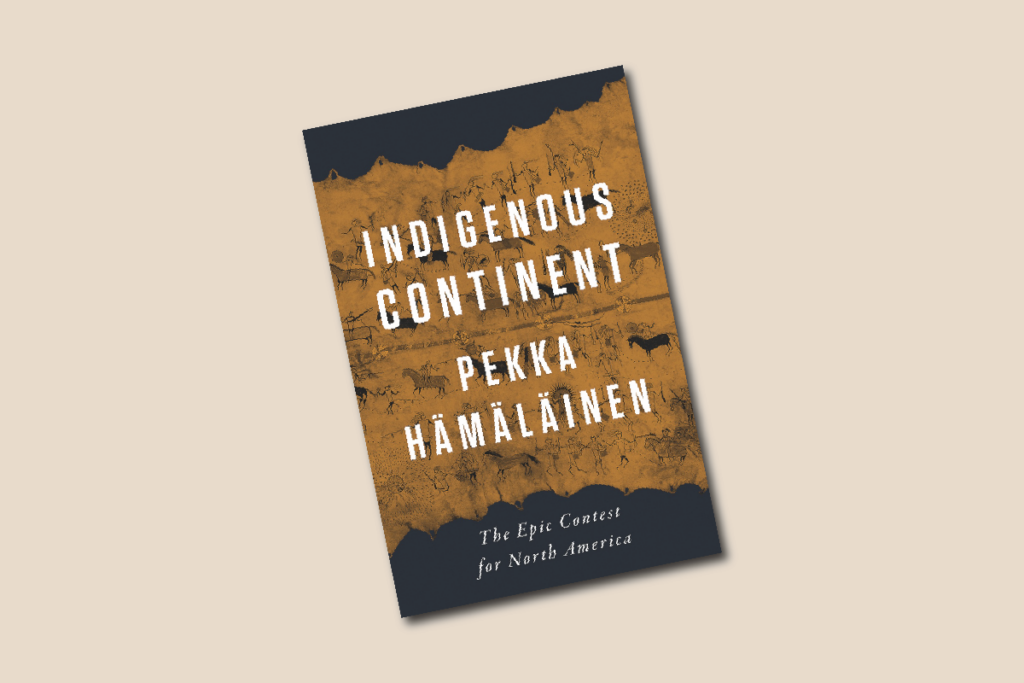 For scholars of North American history—East, West, North or South—Pekka Hämäläinen's Indigenous Continent: The Epic Contest for North America (Liveright, $40) is one of the most important books to be published in at least a decade. From his position as the Rhodes Professor of American History at Oxford University, the Finnish historian has challenged the accepted norms of studying New World history and flipped it upside down. As he writes in his introduction, "Indigenous Continent tells a different story. It offers a new account of American history by challenging the notion that colonial expansion was inevitable and that colonialism defined the continent, as well as the experiences of those living on it. Stepping outside of such outdated assumptions, this book reveals a world that remained overwhelmingly Indigenous well into the 19th century."
As an American historian who equally applies the ideas of process and place to Western history, I found Hämäläinen's scholarship inspiring and thought-provoking. I tend to focus my interest in history to the past 250 years, but the Oxford professor's early chapters on North American history including "The Dawn of the Indigenous Continent (the first seventy millennia)" and "Appear at a Distance Like Giants (the long sixteenth century)" are a great reminder of the processes that created the pre-Columbian continent prior to the European entrada of 1492.
Readers of the highly illustrated Indigenous Continent will discover new perspectives throughout the book that can be applied to their scholarly research. For historians who write 19th-century North American history, I highly recommend spending extra time with the first seven sections of the book before jumping forward to section eight, "The Age of Equestrian Empires (nineteenth century)." The fact that the author spends 90 percent of his research on the first 300 years of European-Indigenous history is telling and exactly the reminder we all need in writing and researching the history of the American West. As the Finnish-born scholar reminds us, "Time and again, and across centuries, Indians blocked and destroyed colonial projects, forcing Euro-Americans to accept Native ways, Native sovereignty and Native dominance. This is what the historical record shows when American history is detached from mainstream historical narratives that privilege European ambitions, European perspectives and European sources."
I suggest anyone who is currently researching or writing North American history—and Central and South American history, for that matter—should read Hämäläinen's Indigenous Continent. The award-winning historian has created a new paradigm for all writers to consider as they develop new theses and conclusions on the complex history of the northern hemisphere in the New World since Columbus's arrival in 1492. 
—Stuart Rosebrook
Riding the Border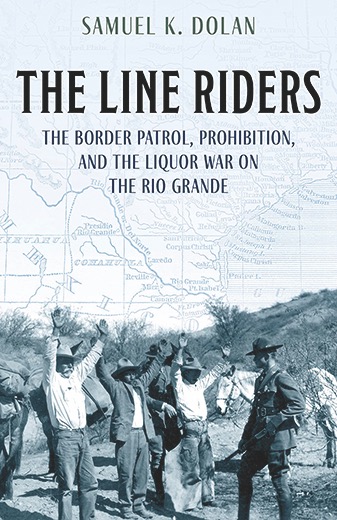 National Prohibition created one of the bloodiest eras in the history of the American Southwest.  And it was a case of the old meeting the new, saddle horses and Winchesters, on the one hand, and fast cars and Thompson machine guns on the other hand.  It is also a little-known fact that drug smuggling began in earnest during this same period. Samuel K. Dolan does an excellent job of telling the story with an impressive amount of research and documentation in The Line Riders: The Border Patrol, Prohibition, and the Liquor War on the Rio Grande (Two Dot Publishing, $29.95). 
—Jim Wilson, former peace officer, Texas sheriff and lifelong student of Western history
On the Edge of the West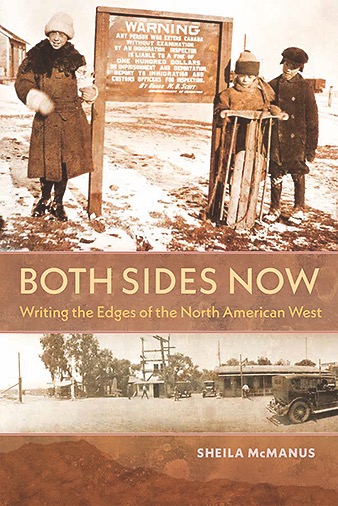 Historian Sheila McManus presents a robust argument about borderlands history in her new book Both Sides Now: Writing the Edges of the North American West (Texas A&M Press, $47). She argues that both the Mexican and Canadian borders offer unique challenges to historians in terms of understanding their geopolitics. In her book, she looks at several predominant themes within this realm of scholarship, including borderlands as aboriginal homelands; imperial efforts to create territory and identity; regulatory efforts working towards the movement of people and goods; and the cross-border identity which exists on either side of a border. Both Sides Now is an important book for historians writing on or looking to understand the relationship of Western borders.
—Erik J. Wright, assistant editor of The Tombstone Epitaph
Lone Star Outlaw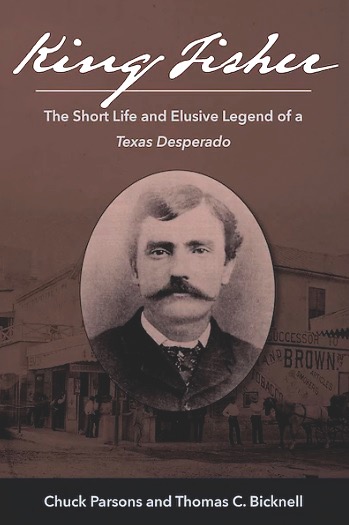 In a follow-up to their 2018 biography Ben Thompson: Portrait of a Gunfighter, historians Chuck Parsons and Thomas C. Bicknell explore the story of outlaw John "King" Fisher who was an ally of Thompson's. King first gained notoriety as a leader of rustlers in the Nueces Strip in southern Texas, where he and his gang raided American and Mexican settlements. He soon became a deputy sheriff in Texas, but his reputation and associations still haunted him. King Fisher: The Short Life and Elusive Legend of a Texas Desperado (University of North Texas Press, $29.95) continues the tradition of the University of North Texas Press in publishing quality books on outlaws and lawmen. 
—Erik J. Wright, assistant editor of The Tombstone Epitaph
Survival of the Fittest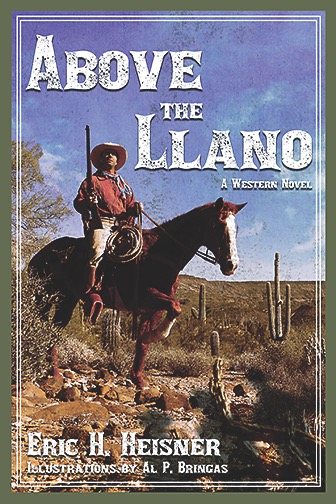 Above the Llano by Eric H. Heisner (Lean Dog Production, $24.95) reads like a screenplay. The loose plot relies on the previous novel Seven Fingers a' Brazos, and author Heisner assumes whoever reads Llano undoubtedly has read volume one. Holton Lang, finishing an event in Texas, heads to his friend's ranch in Arizona only to discover another friend, Bear, and a woman, fending off Missouri squatters. Comanches have raided homesteads in Texas, and Rangers are sent to retrieve the hostages. Captured, Jules sends Dog to get Holton clear over in Arizona. Remarkably, Dog succeeds. Meanwhile, Jules, held in a cave with other captives, breaks free, rescues a child while managing to avoid recapture. Fortunately, Holton arrives in time to assist the two Rangers who have now reappeared, and, in an exciting conclusion, the Comanches, Jules, Holton and the two Rangers fight. 
—Melody Groves, author of Before Billy the Kid
Rough Drafts
In the last few issues, I have reflected in my column on the past year in Western history publishing. Now it is time to look forward to what history book publishers have announced or sent me in the last quarter of 2022. Here are nine I believe everyone should have on this year's history reading list: 
The Last Campaign: Sherman, Geronimo and the War for America by H.W. Brands (Doubleday, $32.50); Released November 1, 2022
Nature's Mountain Mansion: Wonder, Wrangles, Bloodshed, and Bellyaching from Nineteenth-Century Yosemite edited by Gary Noy (Bison Books, $29.95); Released November 1, 2022
True Tales of Prescott by Bradley Courtney and Drew Desmond (History Press, $23.99); Released November 14, 2022
Behind Brothel Doors: The Business of Prostitution in Kansas, Nebraska and Oklahoma (1860-1940) by Jan MacKell Collins (TwoDot, $22.95); Released December 1, 2022
Continental Reckoning: The American West in the Age of Expansion by Elliott West (University of Nebraska Press, $39.95); Release date: February 1, 2023
Gentleman Bandit: The True Story of Black Bart, the Old West's Most Infamous Stagecoach Robber by John Boessenecker (Hanover Square Press, $32.99); Release date: March 14, 2023
The Rediscovery of America: Native Peoples and the Unmaking of U.S. History by Ned Blackhawk (Yale University Press, $35); Release date: April 25, 2023
When Cimarron Meant Wild: The Maxwell Land Grant Conflict in New Mexico and Colorado by David L. Caffey (University of Oklahoma Press, $34.95); Release date: April 27, 2023
The Summer of 1876: Outlaws, Lawmen, and Legends in the Season That Defined the American West by Chris Wimmer (Viking, $30.00); Release date: June 13, 2023
—Stuart Rosebrook
Building Your Western Library
Lone Star State Author Shares Favorite Westerns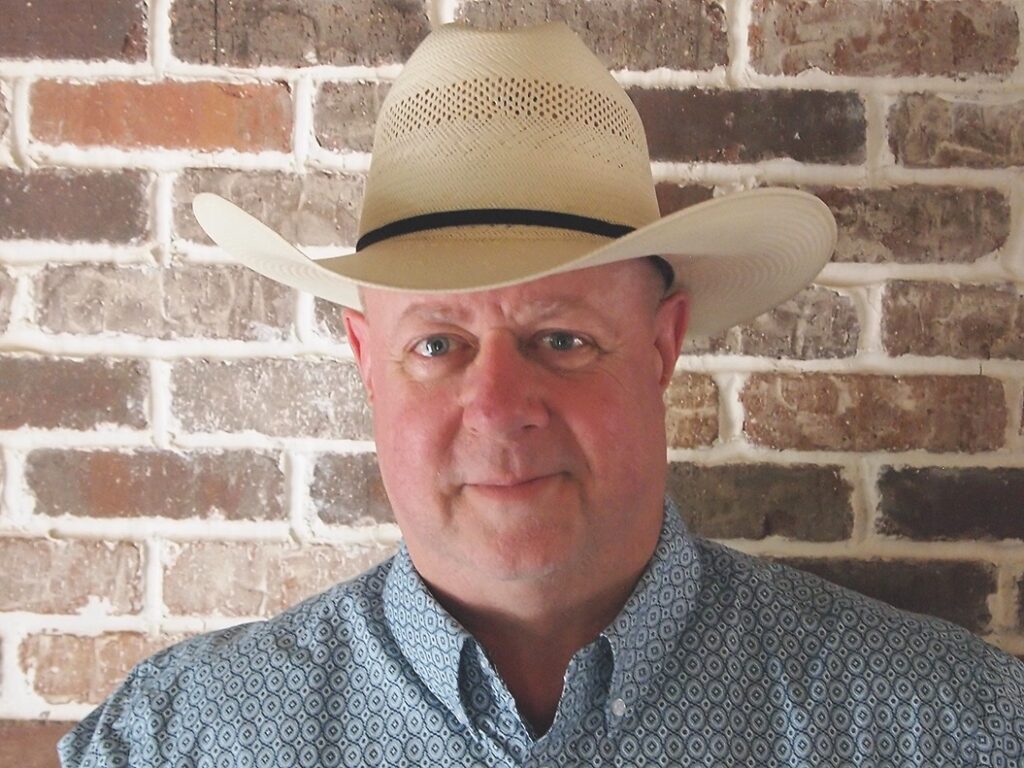 Jon Armour, author of Branded—The Most Notorious Cattle Rustler of Our Time, is a Texas author who writes fiction across several genres and tells stories in a unique and imagination-capturing style. He has been featured in more than 18 publications and podcasts and was recently a finalist in the American Bookfest Awards. Living in Texas for more than 36 years, Jon has fallen in love with the state's lore, Western culture and the Lone Star lifestyle. 
Fun and Games with Jesse James by Don Walker (McDonald County News-Gazette): The 1938 movie Jesse James with Tyrone Power and Henry Fonda was filmed on the author's property. He wrote this book based on events around the small town of Pineville, Missouri.
True Grit by Charles Portis (Simon & Schuster): Portis writes honestly and creatively to capture the essence of a young girl in a harsh Western depiction of lawlessness.
Lonesome Dove by Larry McMurtry (Simon & Schuster): This iconic story spills out onto the Texas plains and all the way to Montana in a nail-biting saga of hardship, death and the harsh reality of the West.

 

Louis L'Amour (Bantam): Any reads by this author are honest, factual renditions of the West.
Old Cowboys Never Die by William W. Johnstone (Kensington): It's a flip on honest living for the sake of setting things right. A cowboy has to do what he has to do, and sometimes it's going to take you outside of the boundaries of the law.