Carole Compton Glenn, True West Business Manager, 1999-2022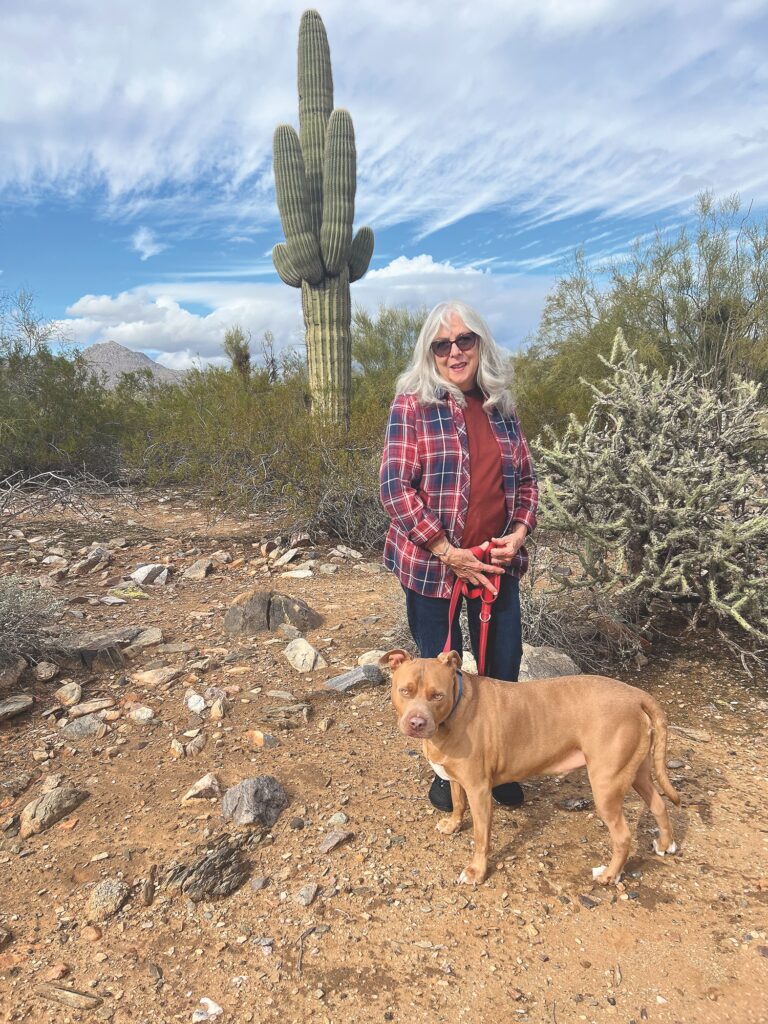 As general manager of this magazine, Carole Compton Glenn reigned supreme as the heart and soul of True West for over two decades until her retirement last October. In addition to her business management of the magazine, spearheading payroll and paying writers, she also acted as liaison with our subscribers. She invariably handled countless calls about mailing problems and damaged magazines with a kindness and generosity that will never be topped, much less duplicated. Needless to say, she will be missed by the entire staff and all of our contributors, who loved her, and by the many readers she helped along the way. We love you, Carole!
Growing up in Tyler, Texas, was great. We had many friends in our neighborhood, and we could walk to school. The times then were simpler and freer—there weren't the concerns that we have today for children.
For me, music is a source of joy, comfort and remembrance. Early introduction was to Glenn Miller, Ella Fitzgerald, Louis Armstrong and others. Later, music became so much more—an amazing experience during an amazing time.
My father talked a lot about integrity, loyalty and honesty.  He and our mother were always welcoming to our friends, and we had a few friends who, due to problems at home, lived with us for a while through the years. 
The best advice my mother gave me was to be true to my beliefs and be accepting of others. Many of our friends continued to visit her through the years after my brother, Bill, and I left Texas.  
One of my earliest memories of Bill is when he was around five, and I was about three. We were at our Aunt Maude and Uncle Dick's house in the country (we called it Bugscuffle). We were playing in a stream and saw a water moccasin in the water about six feet away. Bill got between me and the snake and got us out of the stream and up the embankment. 
When we were older, Bill and I would go to concerts and movies together. My first big concert was in 1964 with Bill to see the Rolling Stones in Dallas.  
I am a sucker for a lost dog or cat (see photo, at right!). I have seen a few lost or injured birds, bats, squirrels, dogs and cats through the years and have always sought homes or help for them (sometimes keeping them, too).
When I think of all that I've learned since meeting Bob Boze Bell and working at True West—the thing that stands out most of all is that without people like BBB, Bob McCubbin, Dan Harshberger, Ken, Mark, Candy, Gus, Stuart and his dad Jeb, Marshall Trimble, Robert Ray, Beth, Ericka, Rebecca, Jana, Bob Alexander, Fred Nolan, Paul Hutton, Johnny Boggs and countless others sharing information found, going to locations where historic events took place, reading many sources about these events and the people who took part and sharing it—we wouldn't have an idea of how these events unfolded and how we came to be where we are. 
When I flew to Oklahoma to learn the ropes, it was pretty daunting. I had three days to train with the previous office manager, Linda Matheson. It took quite some time to sort things out after that. 
I'll never forget the time when two very large moving trucks arrived in Cave Creek with issues, furniture and equipment (delivered from the previous offices in Stillwater, Oklahoma), and there was only enough room to accommodate maybe a third of one of them at our headquarters, a rambling house in the wash behind the Goatsucker Saloon. It was Bob McCubbin who named it "Clantonville."
Our first year was a challenge. 
The toughest part of my job was that there were a few times of uncertainty.  
The best part of working at True West was the amazing people I worked with and observing the creative process.  
Wish I had a penny for every time a subscriber said how much they love reading True West, that they look forward to each issue and when it comes, they sit and read it cover to cover.