With foresight and determination, city leaders have worked hard for over a century to preserve our Old West history in the most famous Western towns.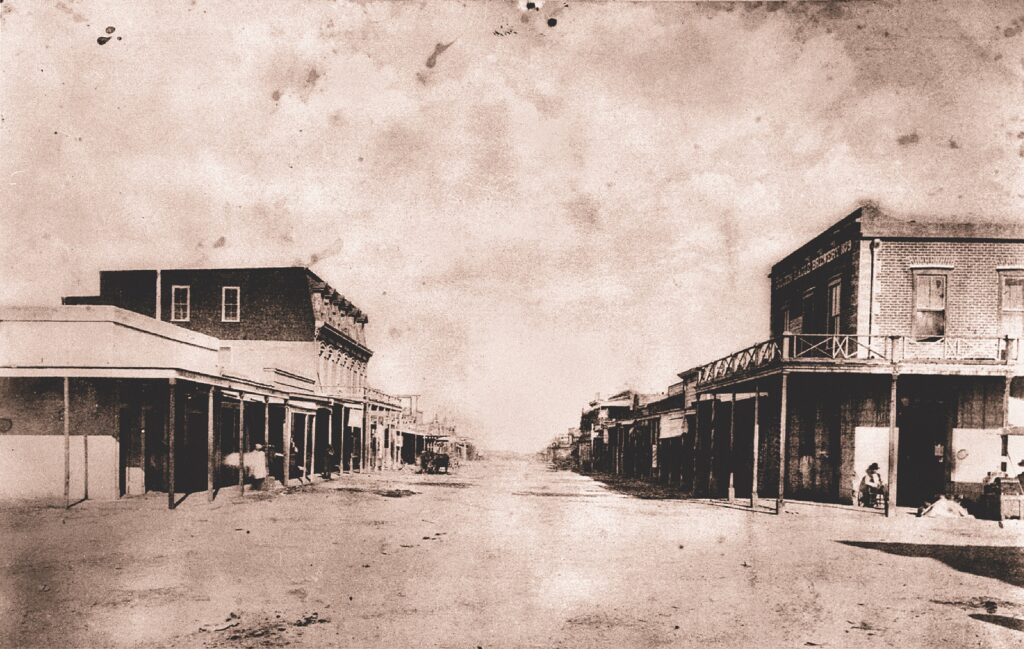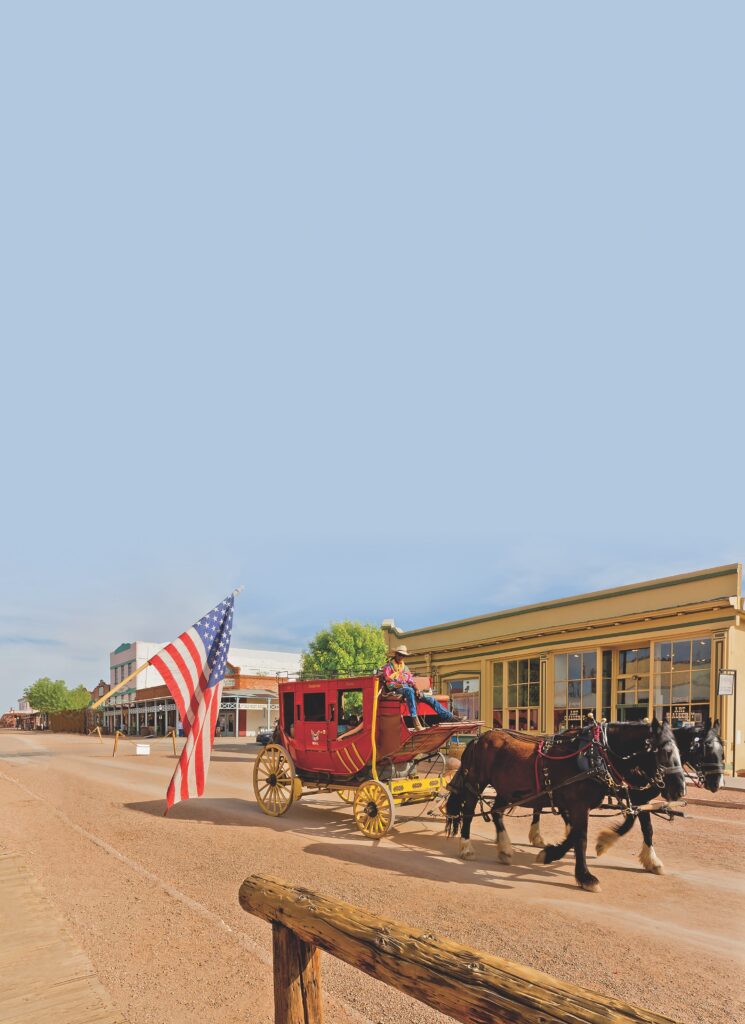 Some people rescue wild mustangs, wayward souls or soiled doves. 
Then there are those inspired individuals with the foresight to rescue history before it escapes our collective memories. 
These Top Ten True Western Towns are examples of places where history lives, and the spirit of the Old West is still alive thanks to crusaders like Edna Landin, who led an effort to save the 1882 Tombstone Courthouse and designate the town as a National Historic District. 
Sharlot Hall was another rescuer of history in Prescott, where she served as Territorial Historian from 1909 until 1912. 
Often, it's a collective effort to establish a historical society to preserve the vintage buildings, photos and artifacts that tell the stories of how their towns developed. 
We salute these rescuers and encourage readers to visit the Top Ten True Western Towns of 2023 to experience what they have preserved. Plus, put on your cowboy boots and stop in the other 40 towns where there's a whole lot of history happening. 
1. TOMBSTONE, ARIZONA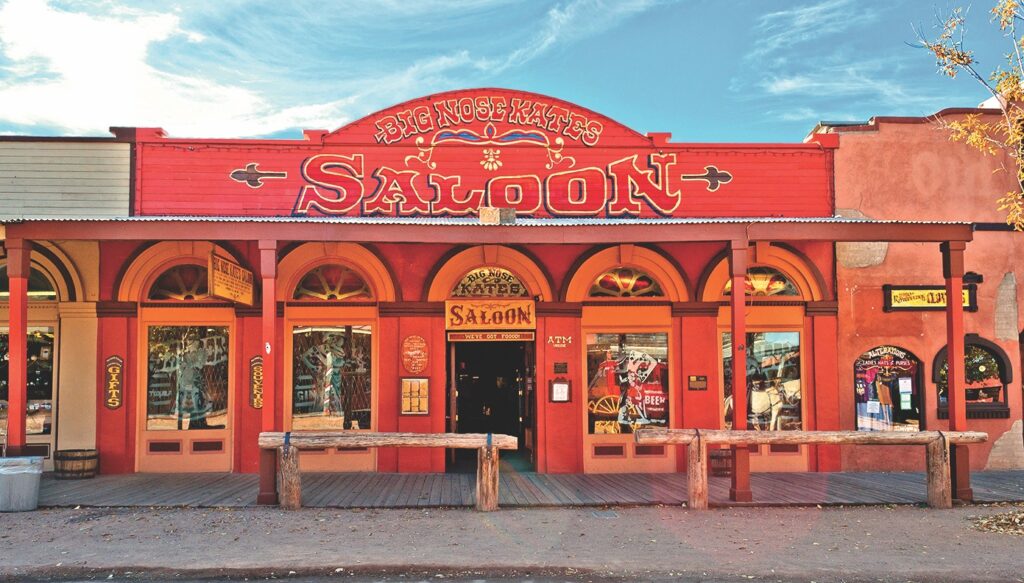 Frontier justice was quick in Tombstone in the 1880s.
Five men were hanged March 28, 1884, at the Tombstone Courthouse for their part in a failed robbery and murder of four in the so-called Bisbee Massacre of December 8, 1883. 
The mastermind of the holdup, John Heath, got a life sentence in Yuma Territorial Prison. But outraged Tombstone citizens broke Heath out of jail at the courthouse, got a rope and hung him from a nearby telegraph pole. Five weeks later, the others dropped to their deaths at the courthouse gallows, according to Curtis Miles, Tombstone Courthouse State Historic Park manager.  
That violent tale is just one of many told at the courthouse, which is an essential stop in Tombstone. In addition to accurate portrayals of the O.K. Corral shootout, the state historic park has a recreated gallows outside the red brick Victorian building.
The courthouse was abandoned after the Cochise County seat moved to Bisbee in 1929, just as the Great Depression tanked the Tombstone economy. The town had already been suffering as mining declined over several decades. 
But Tombstone soldiered on, earning its nickname "The Town Too Tough to Die." 
A less common Tombstone motto is: "The town that's a museum and the museum that's a town," said Dr. Jay Davis Clark, a retired dentist and local historian. 
"The big renaissance of Tombstone followed development of the motion picture industry and the invention of the Western film genre," he said. "That led to 40 or 50 Western-themed shows on three networks in the 1950s and '60s."
Those movies and TV shows captured the attention of generations of viewers now drawn to Western outposts like Tombstone.
"It's like living in a dream," said Clark. "It's like living your childhood fantasy, the thought that I can strap on a six-gun and walk down Allen Street in the footsteps of very famous people… I pinch myself every day."  
DiscoverTombstone.com
2. CODY, WYOMING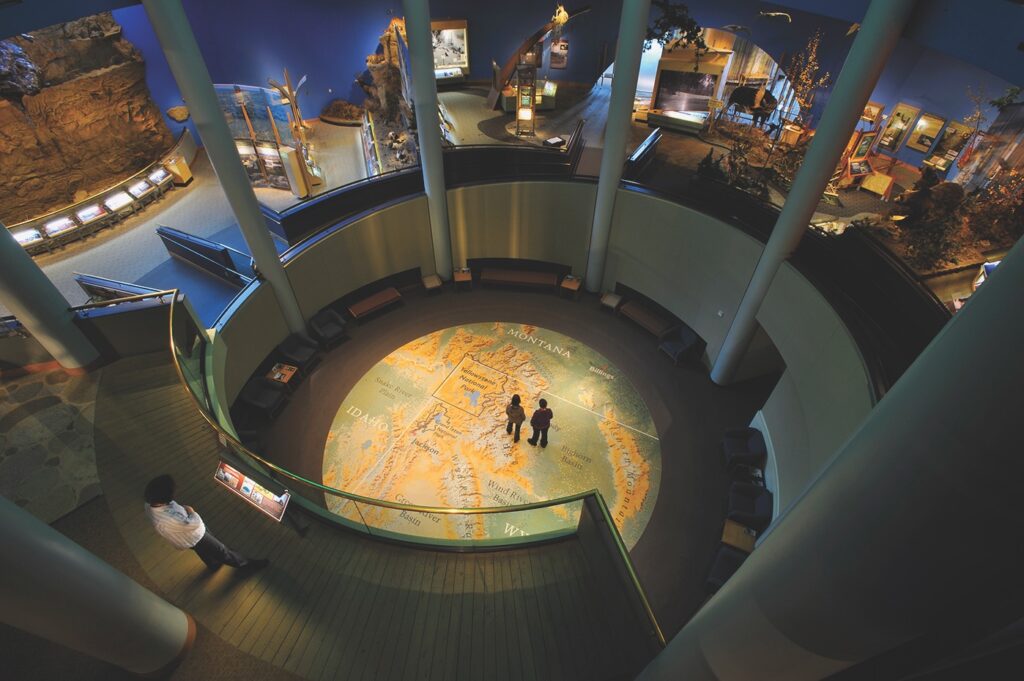 Buffalo Bill Cody's Wild West Shows had a little something for everyone, so it makes sense that Cody, Wyoming, has plenty of Western experiences for its visitors. 
It starts with five museums of the Buffalo Bill Center of the West, featuring Buffalo Bill Cody, Plains Indians, firearms, natural history and the Whitney Western Art Museum. But there's more. 
"Our outdoor recreation scene is coming in hot right now," said Ryan Hauck, Park County Travel Council executive director. 
"You have the options of 15 guest and dude ranches up and down the North Fork on your way to Yellowstone," Hauck said. "You can go trail riding, fishing, stay in a customized log cabin and have Dutch oven cookouts or hike in the first national forest [Shoshone National Forest]." 
Each evening at 6 p.m., Buffalo Bill's 1902 Irma Hotel features a mock gunfight. The hotel dining room has a cherrywood bar Queen Victoria gave Buffalo Bill. They serve steaks, prime rib and whiskey bread pudding. 
The historic Chamberlin Inn has the best cocktails in town and music on its patio in summer, Hauck said. Ernest Hemingway slept here and there's a suite named for him with a typewriter, signed logbook and other appropriate decor. 
The Cody Nite Rodeo kicks up dust summer nights with every event, including bull riding, barrel racing, team roping and bareback riding.
Cody Firearms Experience is an indoor gun range where guests can shoot everything from a black-powder rifle to an 1849 Colt Dragoon or a Gatling Gun. 
CodyChamber.org
3. PRESCOTT, ARIZONA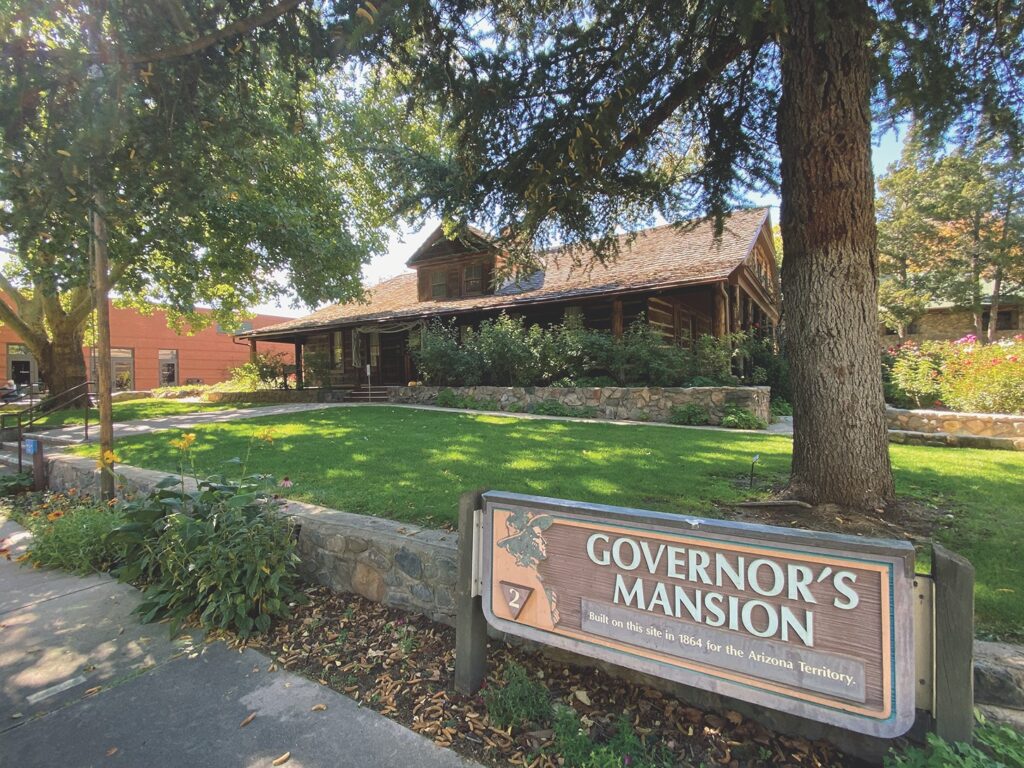 A half century ago, one of Prescott's many Victorian-era homes was facing demolition to make way for a Jack in the Box restaurant. 
But a grassroots campaign raised $25,000 to move the 160-ton Bashford House, built in 1877, eight blocks to the Sharlot Hall Museum. It was restored two years later and sits near the Territorial Governor's Mansion, a modest 1864 log cabin.
"People here have always had that kind of appreciation for the history of Prescott and preserving it. That's just what makes it so special" said Kathy Mancino, sheriff of the Prescott Corral of Westerners International. 
The 50-year-old Prescott Corral, with 225 members, is one of the largest groups of Westerners International, which was founded in 1944 and has 60 U.S. chapters and 20 abroad. 
The Prescott organization, whose purpose is to preserve authentic Western history, is among a slew of groups and local museums celebrating stories of the Old West. That includes historical societies, Arizona Rough Riders, Whiskey Row Renegades, Prescott Regulators, Elks Opera House Guild and Yavapai Cowbelles, a ranchers group established in 1949. 
Prescott's museum scene is impressive for a city its size. It includes the above-
mentioned Sharlot Hall Museum, Phippen Western Art & Heritage Museum, Museum of Indigenous People and storefront Western Heritage Center on Whiskey Row. 
"I like to promote everybody in town," Mancino said. "We all have different things to offer the public." 
The 1916 Yavapai Courthouse Plaza is the hub of the Prescott visitor experience along with Whiskey Row. A monument honoring Rough Rider Buckey O'Neill graces the plaza.
Whiskey Row's most prominent watering hole is the Palace Restaurant and Saloon, which was rebuilt in 1901 after a disastrous fire leveled the 1877 saloon. The infamous Earp Brothers and Doc Holliday drank at the old Palace. 
Doc's common-life wife, known as Big Nose Kate, is buried at the Prescott Pioneer Home Cemetery—just down the hill from Sharlot Hall.
Visit-Prescott.com
4. CHEYENNE, WYOMING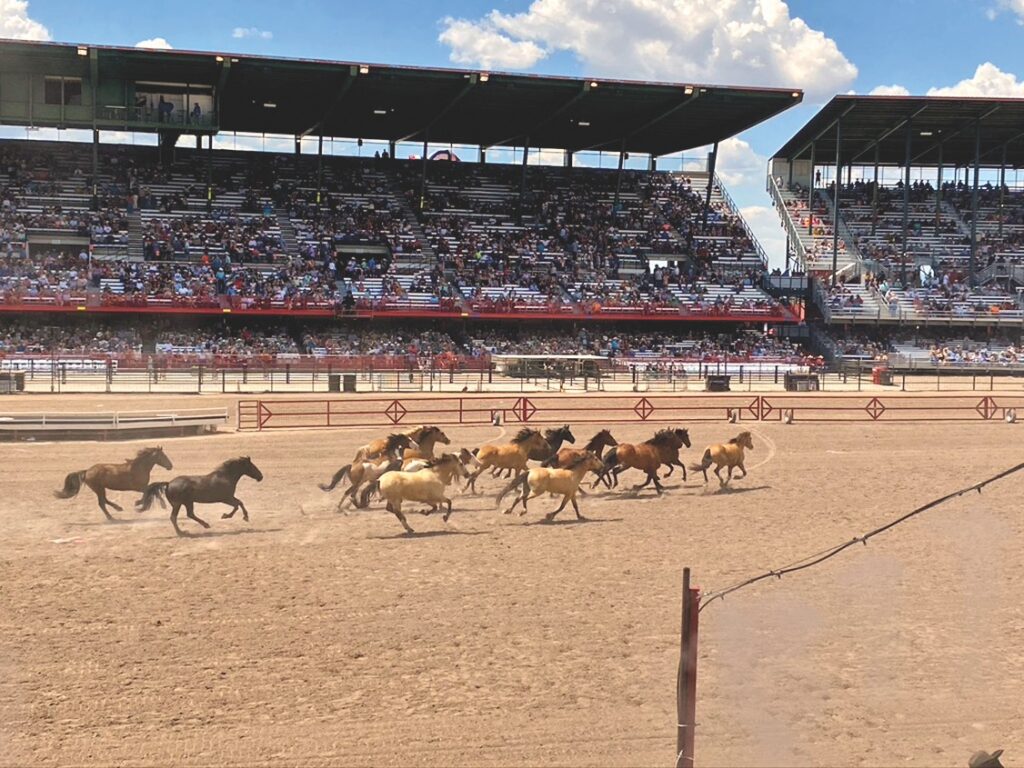 If "Wyoming Starts Here," as Cheyenne's tourism slogan claims, where to start when visiting Cheyenne?
Cheyenne got its start as a railroad town when the Union Pacific tracks reached here in 1867. So, a first stop at the Cheyenne Depot Museum makes sense. The stately 1886 depot with its 118-foot clocktower is a National Historic Landmark. Exhibits include model trains and details on steam and diesel-electric locomotives. 
Cheyenne had the largest steam-powered locomotives because of the steep grades to the west. One of the so-called Big Boy steam engines is displayed at nearby Holliday Park. The 1931 Union Pacific roundhouse is only open for tours during Depot Days, the third weekend of May. 
The Wyoming State Capitol is another National Historic Landmark worth visiting. Self-guided tours are available weekdays. Construction of the capitol began in 1887 and was completed by 1890 when Wyoming became the 44th state, despite objections to it being the first state to allow women to vote. 
Take a break from historic tours by trekking on the Cheyenne Craft Beverage Trail that includes four breweries and two distilleries. 
Visitors in need of Western wear can get outfitted at the Wrangler, a three-story brick building that's been around since 1892. The massive store has a sky-lit room with hundreds of hats of all sizes and styles. See if a $1,200 diamond-studded Stetson is your style.
In July, Cheyenne Frontier Days, billed as the World's Largest Outdoor Rodeo and Western Celebration, attracts as many as 250,000 spectators over 10 days.
Tourists might enjoy the Nelson Museum of the West, with exhibits on outlaws, lawmen and wealthy cattle barons who made Cheyenne the "Paris of the West." And the Cowgirls of the West Museum and Emporium features the history and legends of pioneering Western women.
Cheyenne.org
5. DODGE CITY, KANSAS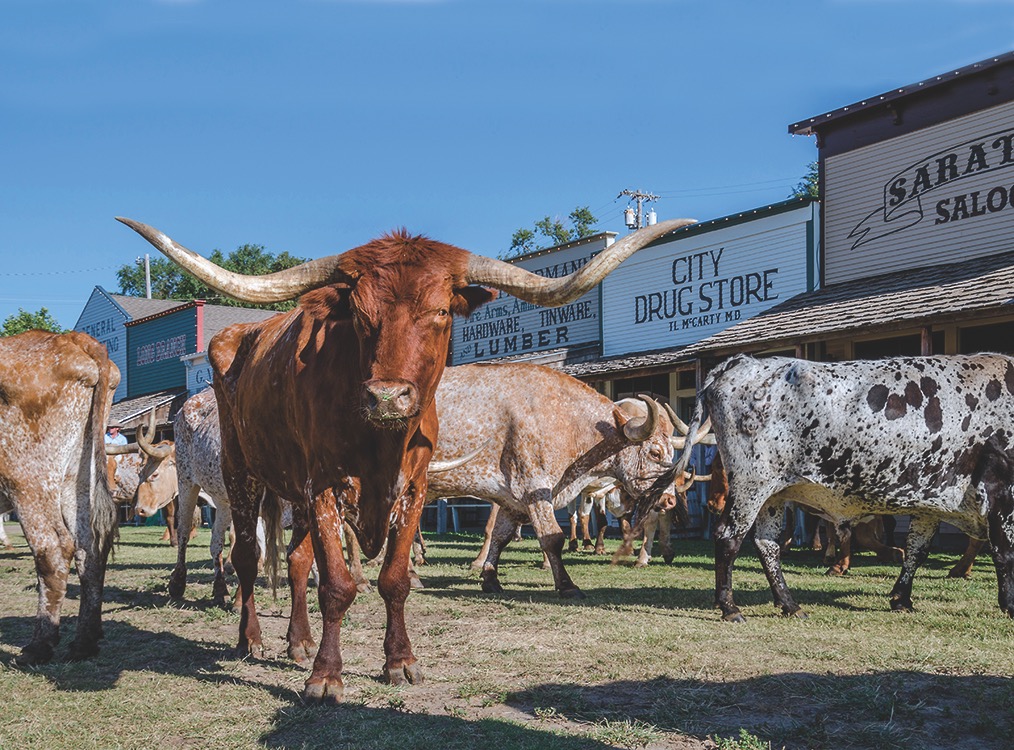 Wyatt Earp and Bat Masterson were the real deal in Dodge City, but James Arness as Marshal Matt Dillon and Amanda Blake as Miss Kitty put the town on the map for millions of Gunsmoke viewers. 
The long-running TV series was set in fictional Dodge City, while outdoor scenes were filmed at a set in Kanab, Utah. 
Real Dodge City emerged in the 1870s as a wicked town where cowboys, weary from long cattle drives, drank, gambled and brawled.
A newspaper editor in 1878 described Dodge City as "standing on the extreme border of civilization" and called the town "the beautiful, bibulous Babylon of the frontier." Bibulous, for those not attuned to arcane adjectives, refers to the consumption of alcoholic beverages. 
Townsfolk here in Dodge no longer run and hide from the town's wicked past.
"Dodge City [and Ford County] em-braces the importance of our Western heritage, the cowboy, the gunfighter and the preservation of the pioneer heritage," said Justin Wilson, marketing coordinator for Dodge City's tourism bureau. 
Dodge City celebrated its sesquicentennial last year, and Ford County will mark its 150th anniversary this year.
The Ford County Historical Society is set to open a new museum—the Ford County Legacy Center—as early as April. 
One of Dodge City's big draws is the Boot Hill Museum. Established in 1947, it was built on the site of the old cemetery. It has expanded greatly and now houses 60,000 artifacts primarily from the 1870s to the 1920s. 
The museum features a recreation of the Long Branch Saloon, which operated from 1874-85.
The big event of the summer is Dodge City Days, a 10-day celebration that features a parade, concerts, Western art shows, a longhorn cattle drive and a PRCA Rodeo. 
VisitDodgeCity.org
6. LUBBOCK, TEXAS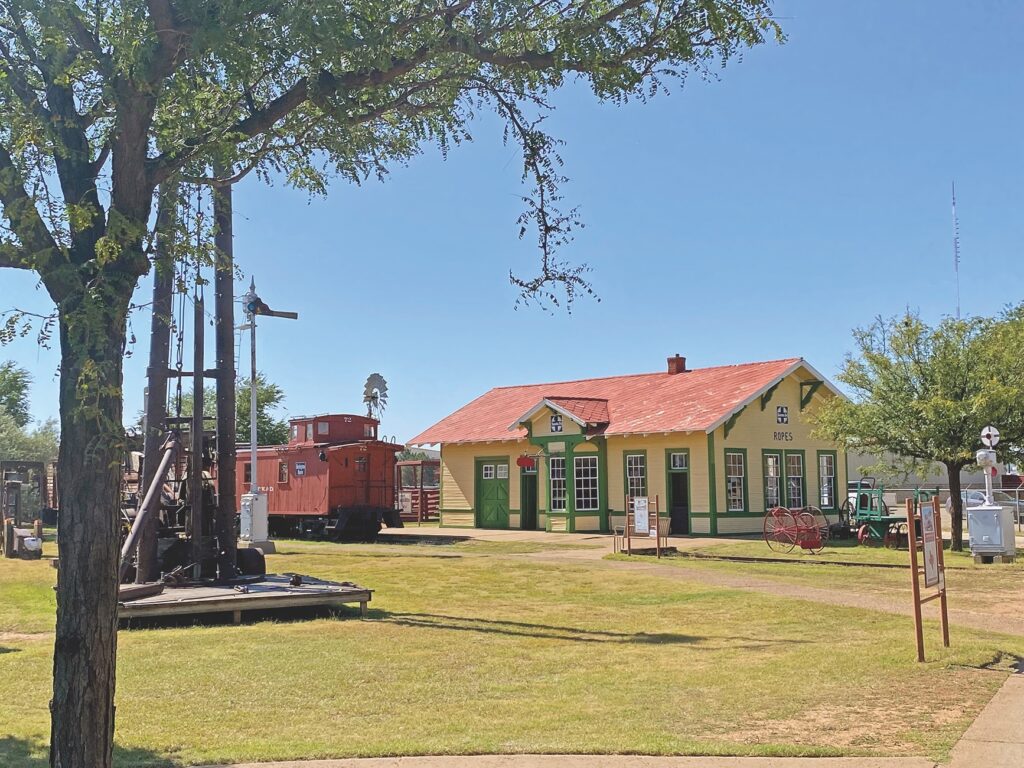 This West Texas town is known for cotton, ranching and an early rock 'n' roll musician named Buddy Holly, Lubbock's favorite son who died young in a 1959 airplane crash. 
Hub City, as it's known, has the Buddy Holly Hall of Performing Arts and Sciences Center, a Buddy Holly Museum and a street named for Holly's band the Crickets. Plus, Holly and bandmate Waylon Jennings, a country music outlaw, were the first inductees into the West Texas Walk of Fame. 
The WOF honors Roy Orbison, Tanya Tucker, Western Swing legend Bob Wills and 90 other musicians and entertainers. It's in the Buddy and Maria Elena Holly Plaza. 
History lovers will find interesting museums here to learn about life in the Old West. The American Windmill Museum has 170 rare and restored windmills and boasts of being the world's largest windmill museum.
The Museum of Texas Tech University has 7 million objects in its collection with exhibits on illustrator N.C. Wyeth, Southwest Indian art and Texas Tech's centennial in 2023.
The National Ranching Heritage Center is a museum and 27-acre historical park on the university campus. It has an exhibit on the scripts, props and costumes used for the TV series 1883, the origin story for Yellowstone. Don't miss the Summer Stampede with artists selling sculptures, jewelry and gear—spurs, stirrups, bits and knives. 
Texas Tech is a hub of Hub City. A famous alum was Henry John "Dutch" Deutschendorf Jr., better known as singer-songwriter John Denver. He dropped out in 1961 to pursue his music career. 
One of Lubbock's big annual events is the National Cowboy Symposium and Celebration in September. It features storytelling, music, a horse-themed parade and a chuck wagon cookoff. 
Visitors might consider a stay at the modern Cotton Court with the adjacent Midnight Shift restaurant near Lubbock's Depot Entertainment District. 
VisitLubbock.org
7. DEADWOOD, SOUTH DAKOTA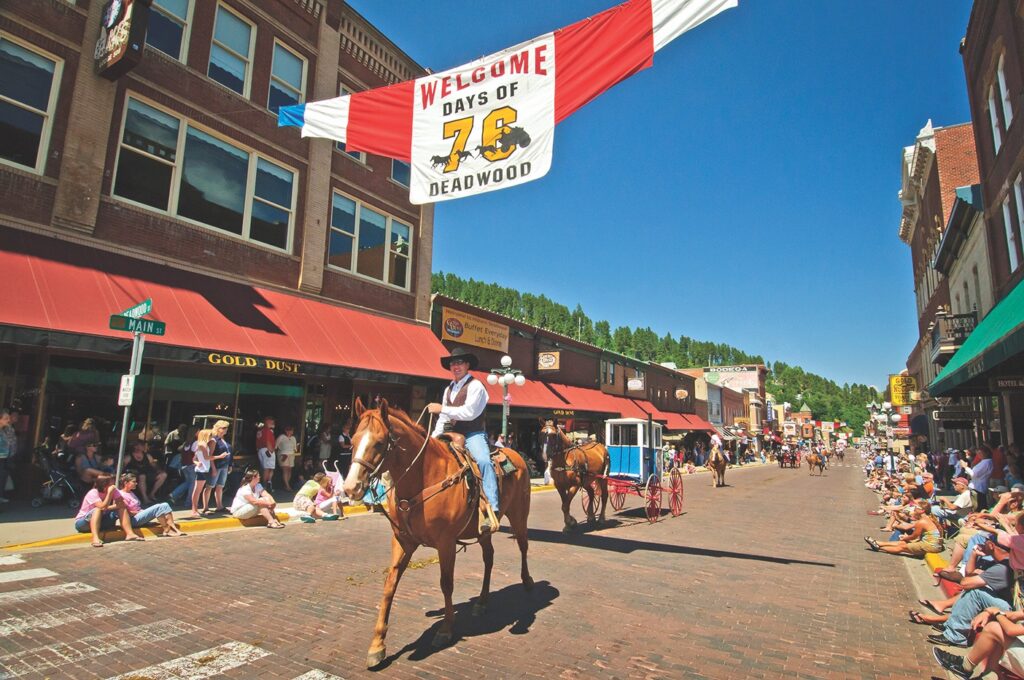 The news spread across the country in August of 1876 that Wild Bill Hickok was murdered in a Deadwood saloon when Jack McCall "put a pistol to his head and blew his brains out," as reported by the St. Louis Globe-Democrat. 
The well-known scout, lawman and gambler was buried in the town cemetery with an inscription cut into a large stump at the grave: "A brave man; the victim of an assassin—J.B. Hickok (Wild Bill) aged 48 years; murdered by Jack McCall, August 2, 1876."
Today, nearly 150 years later, reenactors in Deadwood perform Trial of Jack McCall in nightly performances. 
Visitors can pay their respects to James Butler Hickok at the Mount Moriah Cemetery on a plateau overlooking Deadwood Gulch. His remains were moved to this graveyard in 1879. Martha "Calamity Jane" Canary was buried next to Wild Bill after her death in 1903. 
Deadwood was a boomtown in the Dakota Territory after gold strikes in the mid-1870s brought thousands of prospectors to stake claims.  
Deadwood is a National Historic District that celebrates its roots with the Days of '76 celebration in late July. It features a parade of horse-drawn carriages, Native American dancers and a PRCA Rodeo. 
"Deadwood strives to be the most authentic it can be and does a wonderful job of it," Deadwood Chamber of Commerce spokeswoman Robin Carmody said. "We hear this from visitors in all seasons."  
Wild Bill Days, June 15-17, include concerts, gold panning lessons and other events. 
Deadwood visitors can ride in stagecoaches, take walking tours of the historic town and learn about its history at the Adams Museum, Days of  '76 Museum and The Brothel Deadwood Museum. 
Deadwood.com
8. TRINIDAD, COLORADO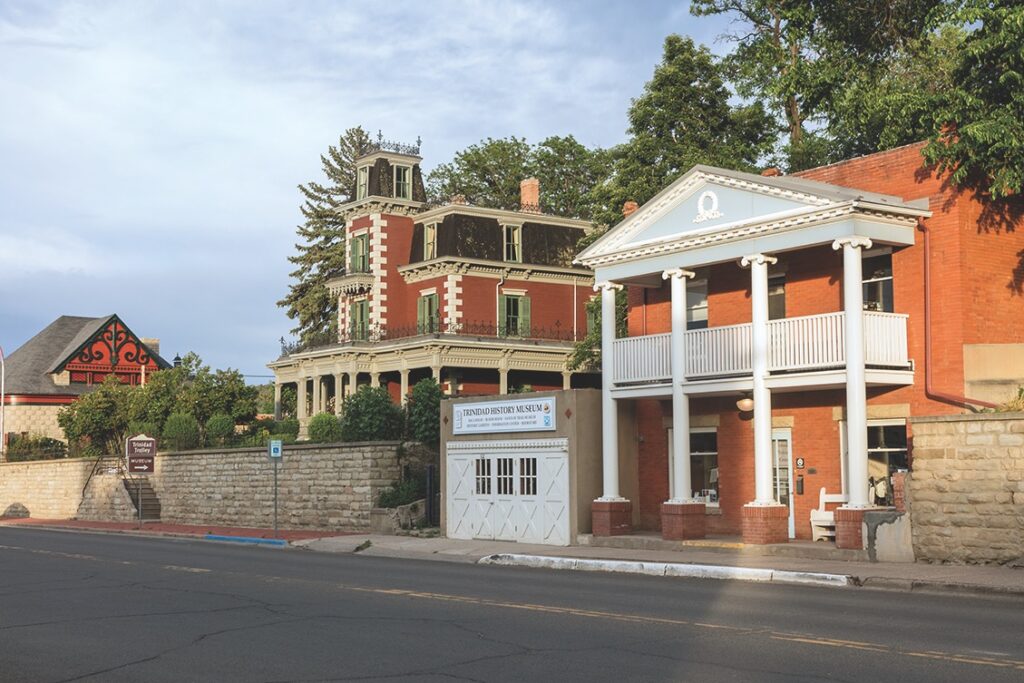 The Santa Fe Trail brought travelers through Raton Pass and what became Trinidad, Colorado, starting in 1821. 
The challenging Mountain Route through the 7,834-foot pass was less popular than the Cimarron Cutoff to Santa Fe. Eventually, Trinidad emerged as an important town along the rugged Sangre de Cristo Mountains of southeastern Colorado. 
Trinidad was settled around 1860. The town incorporated in 1876, two years before the Santa Fe Railroad built its main line from Colorado into New Mexico.
Famous lawman Bat Masterson, who served a year as town marshal, kept a lid on violence in the frontier town in 1882.
Coal mining emerged as a principal industry, and the town prospered. That's evident in a walking tour of Trinidad's historic business district and stately Victorian homes. 
"It's an enchanting little town," said Kris Miller, Trinidad Tourism Board member. 
But coal mining led to one of the ugliest chapters in American labor history with the 1914 Ludlow Massacre of striking miners and their families. A massacre memorial is a dozen miles away in Ludlow, and Trinidad has its own Southern Colorado Coal Miner Memorial and Museum. 
Modern Trinidad celebrates its past at the Trinidad History Museum. It has the Baca House, an 1870s adobe, the 1882 Victorian-style Bloom Mansion and a Santa Fe Trail Museum.
The A.R. Mitchell Western Art Museum is one of the best in the West. It features a vast collection of the work of Arthur Roy Mitchell, whose illustrations of cowboy life were featured in dozens of Western pulp magazines. 
More contemporary Trinidad attractions include the long-running Trinidaddio Blues Festival in late August and the Art Cartopia Museum of art cars that are wildly decorated. A big art-car parade is staged in September. 
"Trinidad loves a parade for almost any reason," Miller noted. 
VisitTrinidadColorado.com
9. ABILENE, KANSAS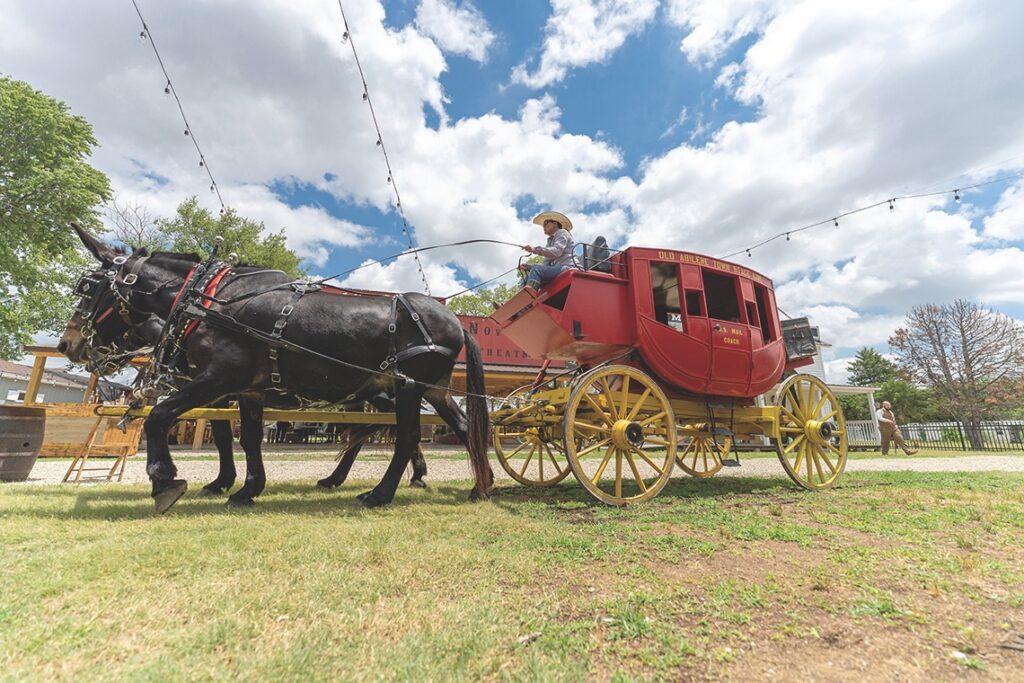 Abilene's frontier roots are tied to the Chisholm Trail with cowboys driving Texas Longhorn cattle to the town's railroad spur starting in 1867. 
That led to illicit behavior—gambling, prostitution and violence. 
"Imagine being out on the trail for days, weeks, months and then the cowboys got paid in Abilene," said Julie Roller Weeks, Abilene Convention and Visitors Bureau director. "So then lots of unsavory things were happening." 
Wild Bill Hickok was hired as town marshal in 1871 to tamp down the gunplay of the rowdy cowboys. He ended up shooting an intoxicated bar owner in front of the Alamo Saloon and then mistakenly shooting his own deputy. Both men died. 
Hickok was forced to move on, but the legendary scout, lawman and gambler is still remembered in Abilene. The 78th annual Wild Bill Hickok Rodeo is set for August 1-4 in Abilene. 
Old Abilene Town has a recreated Alamo Saloon with the back bar from the original saloon. The townsite also includes historic cabins, schoolhouses and churches from Dickinson County. 
The Dickinson County Heritage Center features a history museum, telephone museum and the C.W. Parker Carousel National Historic Landmark. Plus, it's adjacent to the Eisenhower Presidential Library, Museum and Boyhood Home. 
A new attraction is touted as the World's Largest Belt Buckle—just shy of 20 feet wide and 14 feet high. Abilene also has a giant spur at Rittels Western Wear shop and a series of four-foot-high painted cowboy boots around town. 
"We try to give visitors new things to see and do to celebrate our history," Roller Weeks said. 
AbileneKansas.org
10. SAN ANGELO, TEXAS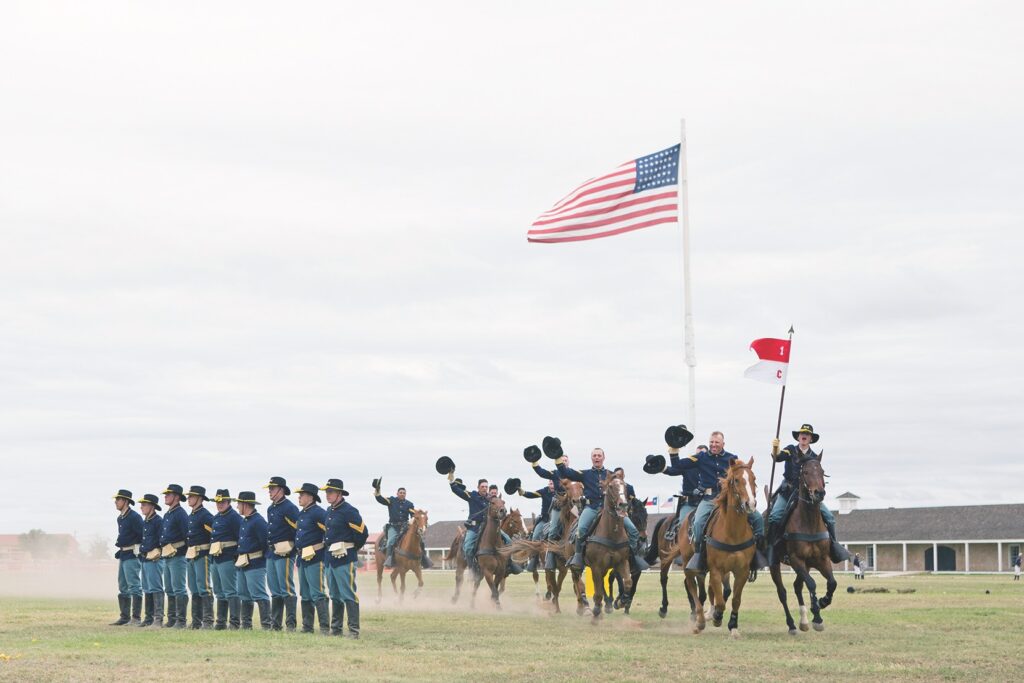 "San Angelo! Well picture, if you please, a plucky, enterprising and progressive city of 17,500 of the best citizens of Texas," is how the town was described by C.H. Tupper of the San Angelo Daily Standard.
That was in 1909 when San Angelo was excited about the Kansas City, Mexico & Orient Railroad building a depot in town for its international railway headquarters.
Today, San Angelo has 100,000 residents and the restored train depot is the Railway Museum of San Angelo, one of many attractions in the 20-acre cultural district south of the Concho River. That includes the San Angelo Museum of Fine Arts and the Fort Concho National Historic Landmark, plus, the San Angelo Visitor Center, which is a good place to start when exploring this city.
The Railway Museum, which was saved from the wrecking ball in 1989, has preserved San Angelo and Texas railroad history in the two-story red brick building. 
San Angelo has also benefitted from preserving 23 of the garrison's buildings at Fort Concho, established in 1867. Its collection of 20,000 historical items includes relics from the late 19th and early 20th centuries. The fort was deactivated in 1889. 
San Angelo Stock Show and Rodeo, established in 1932, is a major livestock show in February. Its rodeo was nominated in 2022 for the PRCA Large Indoor Rodeo of the Year honors. 
The Cowboy Gathering, which celebrates cowboy life and Western swing music, is set for September 8-9. This past year featured Billy Mata and the Texas Tradition with keyboard star Floyd Domino, who played with Asleep at the Wheel and on five George Strait albums.
Another historic spot in San Angelo is Miss Hattie's Bordello Museum in an 1896 building. It operated for a half century until the Texas Rangers shut it down in 1952. Miss Hattie's had a secret tunnel to allow guests to surreptitiously visit the house of ill repute.
DiscoverSanAngelo.com
Where History is Happening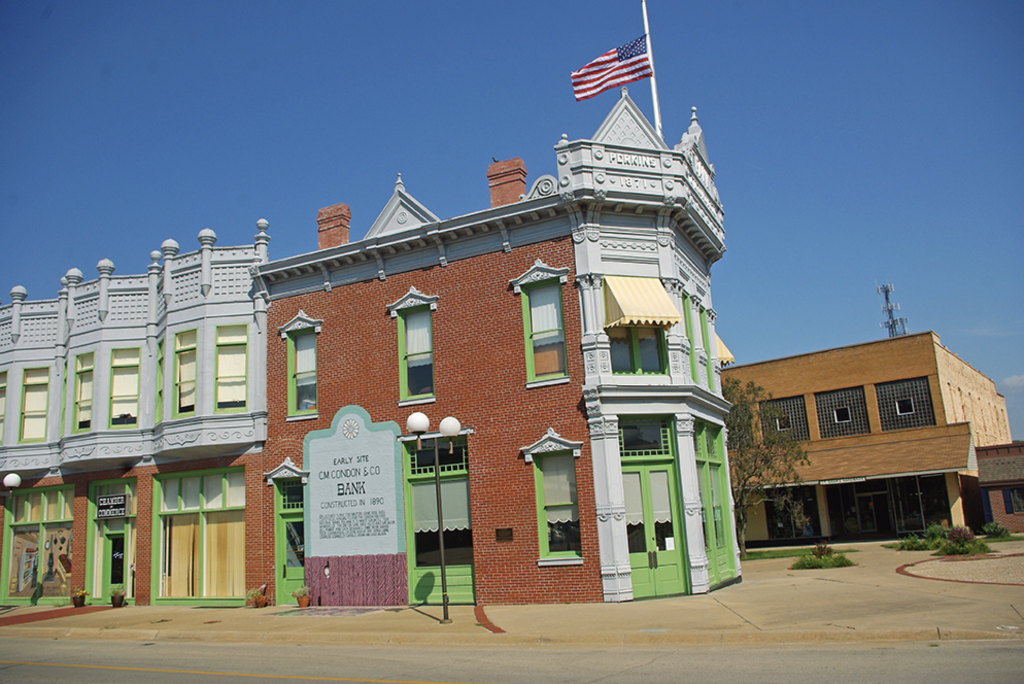 Bartlesville, Oklahoma
An 1897 strike launched an oil boom here. Check out a replica oil derrick and the Woolaroc Museum.
Bozeman, Montana
History happens here with an ancient Western character, a T. rex skeleton at the Museum of the Rockies. Gallatin History Museum is in a converted 1911 county jail. 
Carbon County, Wyoming
Lots of bad-guy history is shared at the 1901 Wyoming Frontier Prison in Rawlins. Travel to Saratoga to enjoy the Hot Springs Resort. 
Coffeyville, Kansas
Colonel James Coffey started a trading post here in 1869. Decades later, locals killed four Dalton Gang members during two bank robberies here.
Fort Smith, Arkansas
Fort Smith History Museum has a vast collection of artifacts. Don't miss the Fort Smith National Historic Site, which features a fort established in 1817.
Laramie, Wyoming
See the 1872 Wyoming Territorial Prison where Butch Cassidy served a two-year sentence for buying a stolen horse. 
Meeteetse, Wyoming
This small town south of Cody has its own museums, including one featuring photographer Charles Belden, who documented life on the Pitchfork Ranch. 
Reno, Nevada
Reno's Nevada Museum of Art has a Western collection. The National Automobile Museum features cars and streetscapes from the early 20th century and a motorcycle exhibit.
Santa Fe, New Mexico
An exhibit at the New Mexico History Museum honors the 100-year history of Santa Fe's Indian Market. Another exhibit explores the legacy of the Fred Harvey Company. 
Williams, Arizona
Ride the Grand Canyon Railway to the national park, including special steam-powered runs on 11 dates in 2023. In town, enjoy the relics of Route 66 and the World Famous Sultana Bar.
Experience Cowboy Culture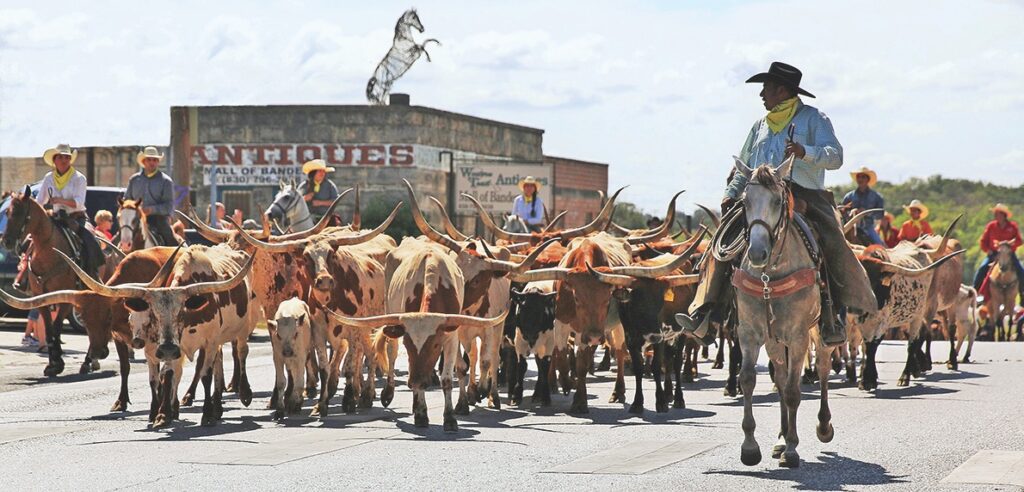 Amarillo, Texas
Horse lovers won't want to miss the American Quarter Horse Museum. In nearby Canyon, visit the Panhandle-Plains Historical Museum, which boasts of being the largest exhibitor of Texas history in the Lone Star State and includes a replica Pioneer Town.
Bandera, Texas
Bandera is home to the Dixie Dude Ranch, Mayan Dude Ranch, the Old Spanish Trail Cafe, Bandera General Store and Arky Blue's Silver Dollar honky-tonk. 
Casper, Wyoming
Time your visit for the College National Finals Rodeo June 11-17. Dress the part by shopping at Lou Taubert Ranch Outfitters, selling boots, hats and Western wear since 1917. 
Cave Creek, Arizona
Go honky-tonkin' at Harold's, see bull riders at the Buffalo Chip or find the Hideaway, a weekend hot spot for Harley iron horse riders. 
Elko, Nevada
How could you not visit the Cowboy Arts & Gear Museum, in the former Garcia Saddle shop or the Western Folklife Center across the street?
Miles City, Montana
The Range Riders Museum includes the Fort Keough officer quarters, a Charles Russell Gallery and 1,200 arrowheads in a 1942 log building.  
Pendleton, Oregon
Pendleton Woolen Mills, established in 1909, offers weekday tours. The town is also known for the Pendleton Round-up, a top rodeo, and its related Happy Canyon show depicting settlement of the West.
Ruidoso, New Mexico
Ruidoso Downs hosts quarter horse racing on summer weekends and an All American Cowboy Fest in the fall. Billy the Kid Casino will satisfy your gambling jones year-round. 
Sheridan, Wyoming
Sheridan Cowgirls Association stages barrel racing and goat roping in the summer. The Brinton Museum in nearby Bighorn features Western and American Indian art. 
Wickenburg, Arizona
Team roping and dude ranches are big draws in Wickenburg. The former mining town's history and Western art are featured at the Desert Caballeros Western Museum. 
Where History Lives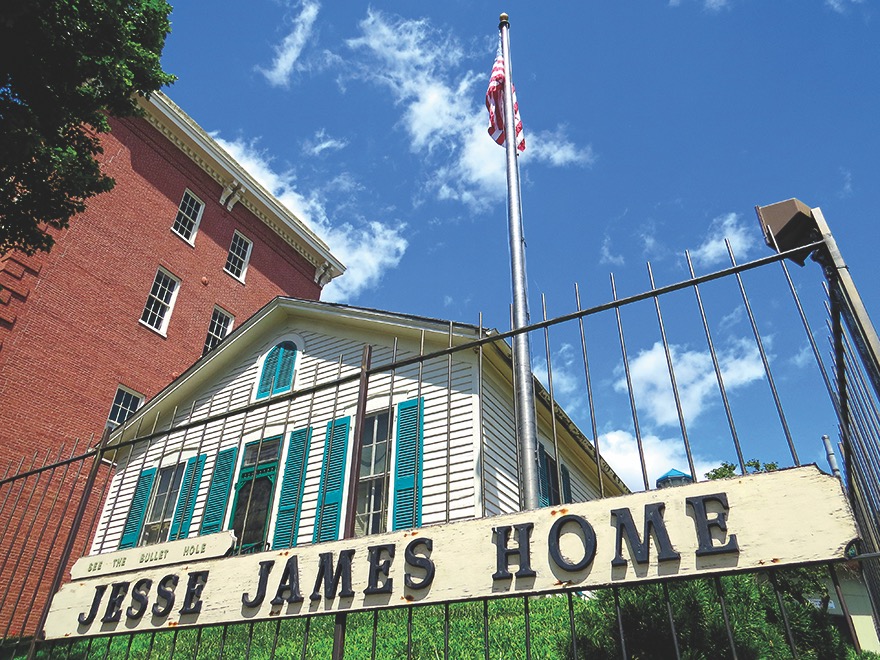 Bodie, California
This ghost town 200 miles east of Sacramento is protected by Bodie State Historic Park with limited access in the winter.  
Buffalo, Wyoming
In the foothills of the Big Horn Mountains, Buffalo is home to the Jim Gatchell Memorial Museum with 15,000 artifacts from the Old West. 
Clifton, Arizona
The massive open pit mine here is one of the world's largest, and Clifton's historic district is a time warp.
Converse County, Wyoming
Fort Fetterman was abandoned in 1882, but its history is preserved at this state historic site with a restored officer's quarters and ordnance warehouse. 
DeSmet, South Dakota
See the homestead where Laura Ingalls Wilder got her inspiration to write Little House on the Prairie. 
Dubois, Wyoming
The National Bighorn Sheep Center exhibits full-size taxidermy mounts and shows films on Rocky Mountain bighorn sheep. 
Durango, Colorado
Many visitors come to ride the Durango & Silverton Narrow Gauge Railroad, but the town also features a charming historic district. 
Grass Valley, California
This Sierra foothills town includes the Empire Mine State Historic Park and the North Star Mining Museum. 
Kingman, Arizona
Route 66 gets a lot of attention here, but the Mohave Museum of History and Arts and nearby ghost town of Chloride are worth a visit. 
Medora, North Dakota
This historic city is the gateway town to Theodore Roosevelt National Park. Summertime is best to tour the local historic sites and attend the ever-popular Medora Musical.
Muskogee, Oklahoma
Book a long weekend and spend your time touring the Five Civilized Tribes Museum, Three Rivers Museum, Oklahoma Music Hall of Fame and the Ataloa Lodge Museum.           
Placerville, California
See the historic downtown, the Fountain-Tallman Museum in an 1852 building and tour the Gold Bug Mine. 
Santa Clarita/Newhall, California
Like the Hollywood Walk of Fame, the Walk of Western Stars honors film legends John Wayne, Roy Rogers, Dale Evans and others. 
St. Joseph, Missouri
Relax in the historic city's downtown and tour the Pony Express National Museum, the Robidoux Row Museum and the Patee House Museum and Jesse James Home.
Scottsbluff/Gering, Nebraska
Visit Scotts Bluff National Monument and Chimney Rock National Historic Site, landmarks on the pioneer trails. 
Sidney, Nebraska
The Fort Sidney Complex includes the Commander's Home and Married Officers' Quarters, which houses the Cheyenne County Museum. 
Taos, New Mexico
Tour the galleries on Taos Plaza and see Taos Pueblo, with its origins dating to at least A.D. 1500.
The Dalles, Oregon
Visit the Columbia Gorge Discovery Center & Museum to learn the importance of the Columbia River to life here.
Virginia City, Nevada
Ride the Virginia & Truckee Railroad to Gold Hill and tour Virginia City, the town made famous by Bonanza. 
Wallace, Idaho
The town's Mine Heritage Exhibition is an outdoor museum at a riverfront park. You'll want to see the Oasis Bordello Museum. 
Peter Corbett had a 35-year career in Arizona journalism after earning an English degree with an American Studies minor at Northern Arizona University. He has explored the West since moving to Flagstaff in 1974.