Best of the True and Mythical West at Auctions in 2022
Collectors proved they have the dollars to keep auction houses hammering out record prices.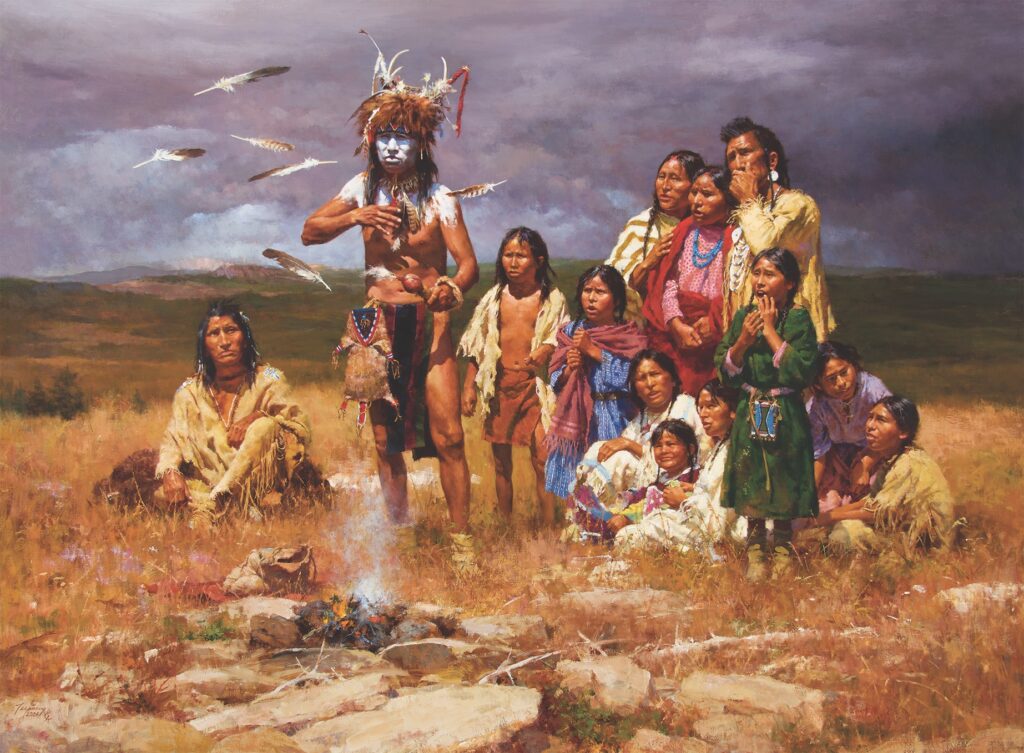 People often remark that America has a short history compared to Europe. It doesn't matter; the American West excites the imagination like no other period in world history. Whether called the old West, the wild West or the true West, people the world over are captivated by it. It is no wonder that art and artifacts associated with both true and mythical tales of the West's past continued to draw attention at auctions in 2022. 
The year began in January with a sale of memorabilia from the West's mythmakers at Brian Lebel's Old West Auction in Mesa, Arizona. There were cowboy hats from Tom Mix, John Wayne and Charles Russell. Italian actress Claudia Cardinale, whose hat was also sold at the Lebel Auction, starred in Once Upon a Time in the West, a movie that unabashedly borrowed its title from fairy tales and inspired other movies with similar titles. 
In May, the Rock Island Premier Firearms Auction sold a pair of Remington revolvers presented to Ulysses S. Grant, who oversaw the handling of the Indian War on the Great Plains, and a Colt Navy revolver that belonged to Wild Bill Hickok. The gaming set that belonged to "Poker Alice," who became famous as a female gambler, was sold at the Morphy Extraordinary Firearms Auction. Grant, Hickok and "Poker Alice" all walked out of the real West into the cinema of the imaginary West. Later in the year a purely fictional firearm, used by Han Solo in a Wild West long ago and far away, sold at a Rock Island Auction for over a million dollars. 

Art that captured both the reality and the myth of the West loomed large throughout the year. The Scottsdale Art Auction featured impressions of the West created by members of the Taos Society of Artists, as well as by contemporary artists. Among the new works of art depicting a West of the imagination, were Howard Terpning's The Shaman and His Magic Feathers and Logan Maxwell Hagege's All the Wild that Remains. The National Cowboy and Western Museum's Prix de West addressed a reality too often left out of the mythical West by awarding its Great American Cowboy Award to Two Americans of the Old West. Created by Thomas Blackshear II, it portrays two African American cowboys. 
Depictions of the old West by Russell, Remington and Alfred Jacob Miller, all of whom experienced it, appeared on the block at the Coeur d'Alene Art Auction, commanding hefty prices. As might be expected, the top earners at the C.M. Russell Museum's annual auction were by Charles Russell. They included his High, Wide and Handsome, which illustrated a bronco rider at an early 20th-century Western show.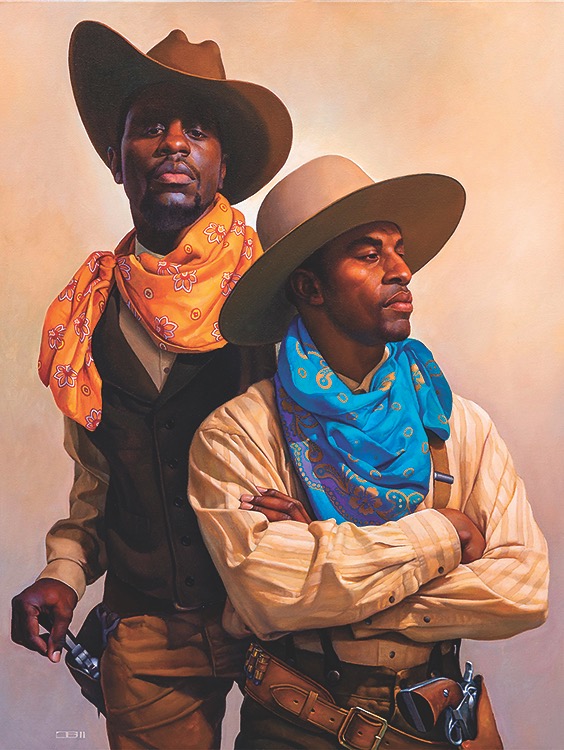 The buffalo once dominated the country and has become a symbol of the American West. Images of the buffalo dominated fall's Rendezvous Royale auction in Cody. Top earner at that auction was Tucker Smith's Wyoming Buffalo. At the Jackson Hole Art Auction, Frederic Remington's Register Rock, Idaho effectively captured the intersection of landscape, pioneers and American Indians. Western imagery, as reflected by examples of Western-style furniture by Thomas Molesworth and others, also commanded high prices at the Jackson auction.
In 2022 collectors had plenty of opportunities to purchase a piece of the Western story, whether real or imaginary, and they did indeed. These sales represented the broad reach of the West as well as its mythic qualities. There is no question, the American West looms large in the world's imagination.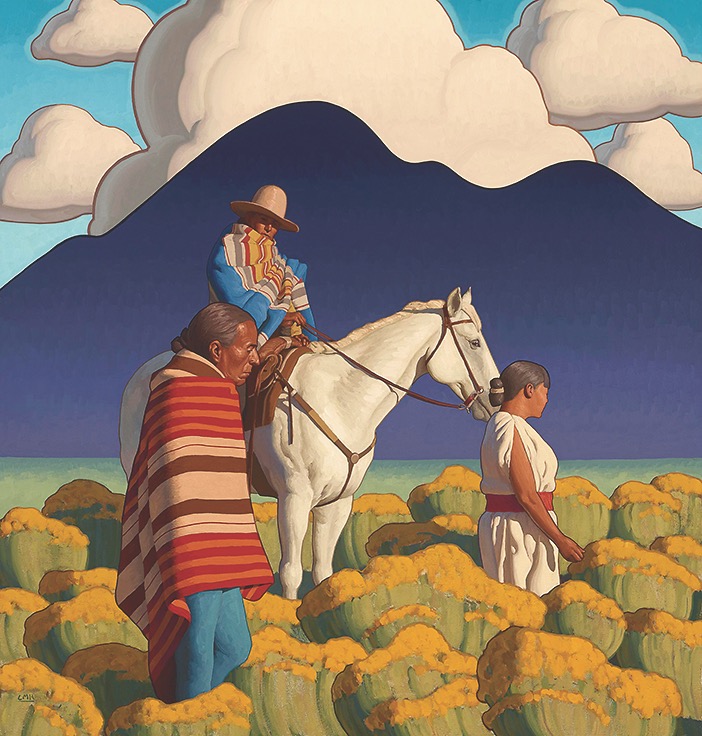 Best Western Art Collection
CM Russell Museum, Great Falls, MT
The museum that houses Charles M. Russell's home and studio has always been true to Russell's vision. Russell would have been moved by The Sundance Series, Gary Schildt's 42 paintings of the Blackfeet Medicine Lodge Ceremony in an exhibit that ran from November 12, 2022 to May 22, 2022. "Russell, Modest Yet Masterful: Small Scale Masterworks by Charles M. Russell" runs through September and reveals that he didn't need a large canvas to touch viewers. And the permanent exhibits are among the best you'll find anywhere. 
CMRussell.org
Readers' Choice: Museum of Western Art, Kerrville, TX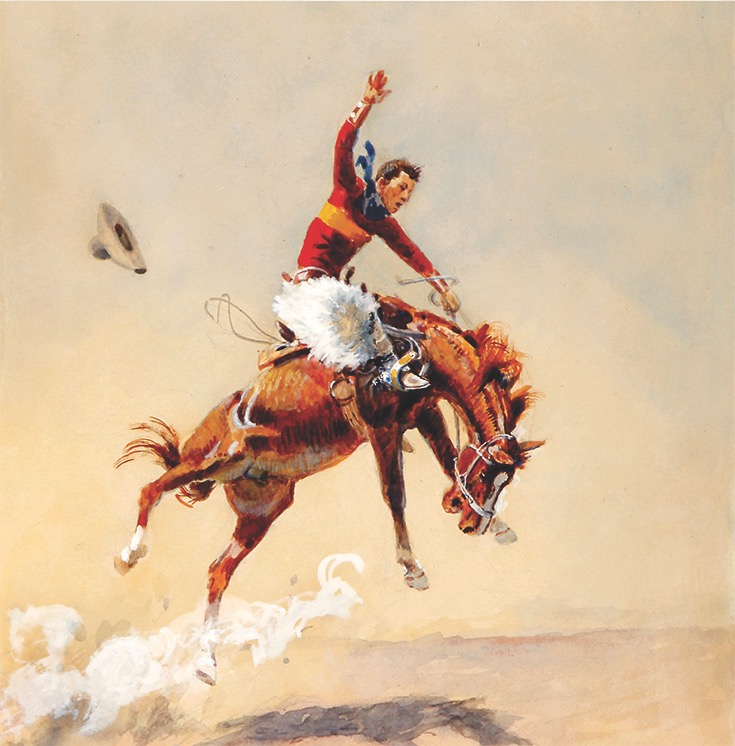 Best American Indian Collection
Eddie Basha Collection Museum, Chandler, AZ
Developed by the late Arizona grocer and philanthropist Eddie Basha, the Eddie Basha Collection Museum is home to more than 3,500 pieces of American Indian and contemporary Western American art housed in the Zelma Basha Salmeri Gallery. 
EddieBashaCollection.com
Readers' Choice: First Americans Museum, Oklahoma City, OK
Best Western Art Collector
Tim Peterson, Cape Cod, MA
(Scottsdale's Museum of the West)
Renowned and highly respected Western art collector Tim Peterson developed a passion for the West and Western art during his childhood in the Midwest. Today, Peterson's Family Collection is on loan at Western Spirit: Scottsdale's Museum of the West, showcased in the second-floor "Courage and Crossroads: A Visual Journey through the Early American West" exhibition. Peterson also recently collaborated with the museum to exhibit his Paul Calle collection in "Life of Exploration: From the Mountains to the Moon," his Maynard Dixon collection in "Maynard Dixon's American West" and his Edward Curtis collection in "Light and Legacy: The Art and Techniques of Edward Curtis."
ScottsdaleMuseumWest.org
Readers' Choice: Johnny Morris, Ancient Ozarks Natural History Museum, Ridgeway, MO
Best Western History Collector
Richard E. Fike, Montrose, CO
(Museum of the Mountain West)
Founded in 1997, the Colorado museum was created by founder Richard E. Fike, a Western historian, archaeologist and lifelong collector of Western memorabilia. Fike dreamed for decades of a center dedicated to the preservation of frontier heritage. In addition to the museum's exhibits, the grounds of the Museum of the Mountain West have 28 historic buildings that were donated by neighboring community members.
MuseumOfTheMountainWest.com
Readers' Choice: Johnny Morris, Ancient Ozarks Natural History Museum, Ridgeway, MO 
Best Pioneer History Collection
Cowtown, Wichita, KS 
Old Cowtown Museum has 54 historic and recreated buildings, 27 of which are original. Built along the Arkansas River in Wichita, the museum is a popular living history center with an outstanding 1860s-70s frontier collection. Visitors will step back in time when they enter each building furnished with historic pieces and materials that provide a window into life for Kansas pioneers.
OldCowtown.org
Readers' Choice: Panhandle-Plains Historical Museum, Canyon, TX
Best Old West Collectibles Auction
Morphy Auctions, Denver, PA
Internationally recognized for its annual collectible auctions, Morphy has five collectible divisions: Advertising & General Store, Automobilia & Petroliana, Coin-Op & Gambling, Fine & Decorative Arts and Toy & Doll. The company is also well known for its Edged Weapons, Armor & Militaria and Firearms auctions. Collectors can find hundreds of items from the Old West in the annual auctions. One of their largest and most successful was the peerless Bobby Knudsen Jr. Collection of Petroliana & Soda Pop Signs in 2022.
MorphyAuctions.com
Readers' Choice: Brian Lebel's Old West Show & Auction, NM & AZ 
Best Western Collectibles Gallery
Cowboy Legacy Gallery, Scottsdale, AZ
Over 100 nationally known artists are represented by Legacy Gallery, which has been in business since 1988. Legacy Gallery offers the finest in representational and impressionistic art. The popular gallery's ownership is highly regarded for the diversity of art and artists—and variety of subject matter and mediums including Western, wildlife, figurative, landscape and still-life—they represent for their customers.
LegacyGallery.com
Readers' Choice: C.M. Russell Museum, Great Falls, MT
Best Old West Art Auction
Scottsdale Art Auction, Scottsdale AZ
The annual Scottsdale Art Auction, held online on April 9 and 10, offered an outstanding selection of over 400 oil paintings, watercolors, sketches and sculptures depicting Western landscapes, peoples and action. It included a broad range of styles, from traditional scenes of the West to adventurous works by later 20th and early 21st-century artists. And, with a range of prices from a John Clymer charcoal at $936 to Charles Schreyvogel's A Close Call at $819,000, there were Western images to meet nearly every budget. The Scottsdale Art Auction is currently accepting consignments and will hold its next auction on April 14-15, 2023.
ScottsdaleArtAuction.com
Readers' Choice: Heritage Auctions, Dallas, TX
Best Old West Firearms Auction
Rock Island Auctions, Rock Island, IL
Rock Island Auction Company is known worldwide as the top auction house for antique and collector firearms. Rock Island prides itself on its integrity and the quality and rarity of the antique firearms, collectors' firearms, rare guns, modern guns and other firearms-related items auctioned since 2003. Annual events include Premier Firearms Auction, Sporting & Collector Firearms and nine regularly scheduled online firearms auctions.
RockIslandAuction.com
Readers' Choice: Amoskeag Auction Company, Manchester, NH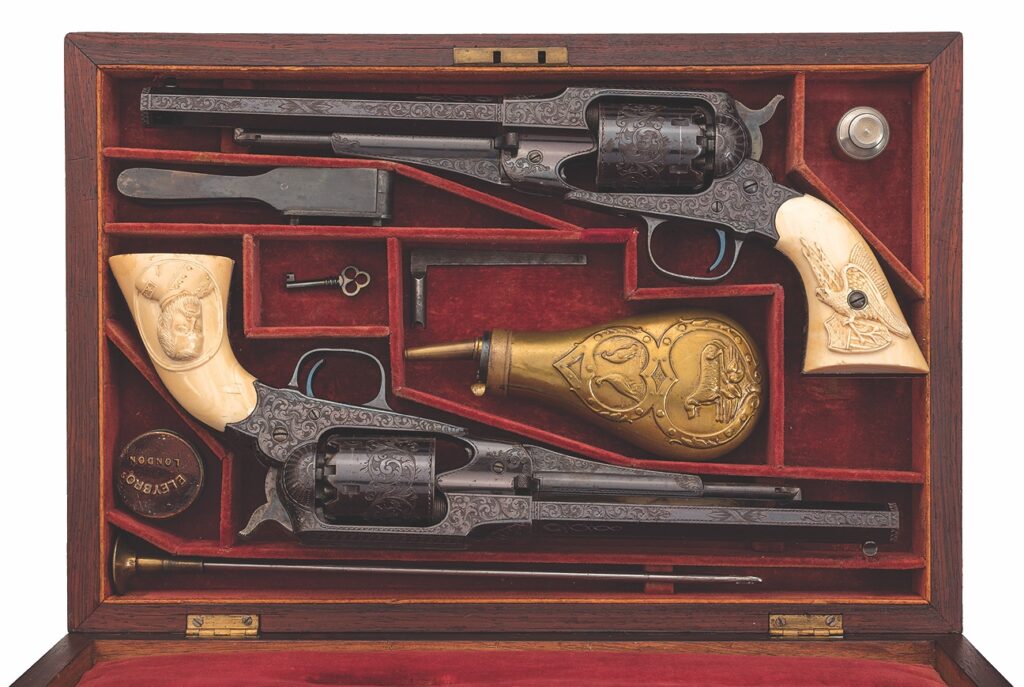 Best Treasure Hunting Device
Garrett Metal Detectors, TX
Founded in 1964, the family-owned company remains a leader in the metal detector marketplace. The company's philosophy is to make the best metal detectors, sell them at a fair and reasonable price, and place customer service and satisfaction at the top of their priorities. For the everyday consumer, its Sport Division offers amateur and professional detectorists one of the most highly regarded product lines manufactured today.
Garrett.com
Readers' Choice: Electroscopes by Thomas, South Williamsport, PA
Best Western Painter
Maynard Dixon
True West's editors believe that you might make a case that there are better painters, but in the end, Maynard Dixon is the West's greatest artist. He made the transition from early 20th-century illustration to modern, contemporary Western art with integrity and authenticity.
Readers' Choice: Charles M. Russell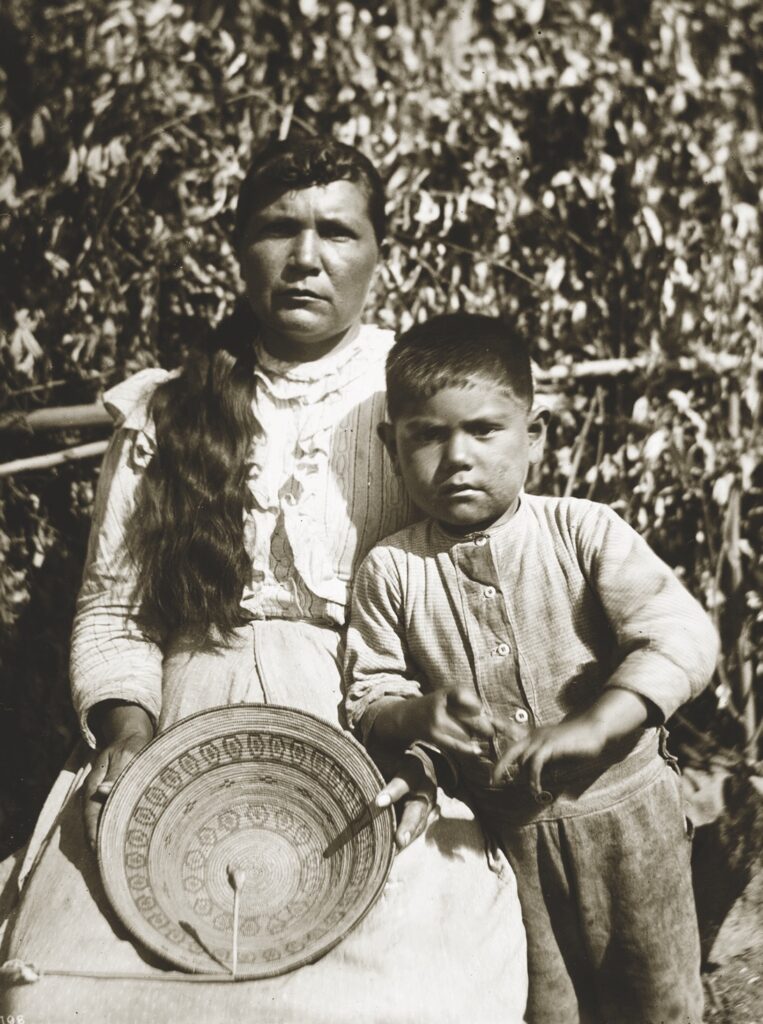 Best Western Painter (Living)
Logan Maxwell Hagege
Born and raised in Southern California,
Logan Maxwell Hagege (pronounced Ah-jejj) has quickly become one of the most respected young Western artists. He splits his time between Los Angeles and a rural isolated studio-cabin in Arizona. Hagege, a contemporary artist recently featured at Western Spirit: Scottsdale's Museum of the West, is well-known for his contemporary Western art that features Southwestern American Indians, cowboys and bucking broncs and landscapes. Art critics have compared the award-winning artist to Maynard Dixon and Ed Mell. 
LoganMaxwellHagege.com
Readers' Choice: Sherry Blanchard Stuart/John Hampton
Best Western Art Museum Gallery
Olaf Wieghorst Museum & Heritage Center, El Cajon, CA
After visiting the transplanted Denmark artist's home, David Kohanyi wrote in the San Diego Reader (January 26) that he "felt in touch with the lost Old West." The house, which was the artist's home from 1947 until 1958, is just part of the museum that features the art of Wieghorst (1899-1988), whose paintings were used in the opening credits of John Wayne's El Dorado (1967). Wieghorst also played the Swedish gunsmith in the film. 
WieghorstMuseum.org
Readers' Choice: Taos Art Museum, Taos, NM
Best Western Art Gallery
Big Horn Galleries, Cody, WY
World famous for an extraordinary gallery of Western and wildlife art and landscapes of the West, Big Horn Galleries was founded in 1982  in downtown Cody across from the historic Irma Hotel. The Big Horn represents local and Western artists,  two- and three-dimensional art, as well as jewelry and original graphics. It also has a gallery in Tubac, Arizona.
BigHornGalleries.com
Readers' Choice: Medicine Man Gallery, Tucson, AZ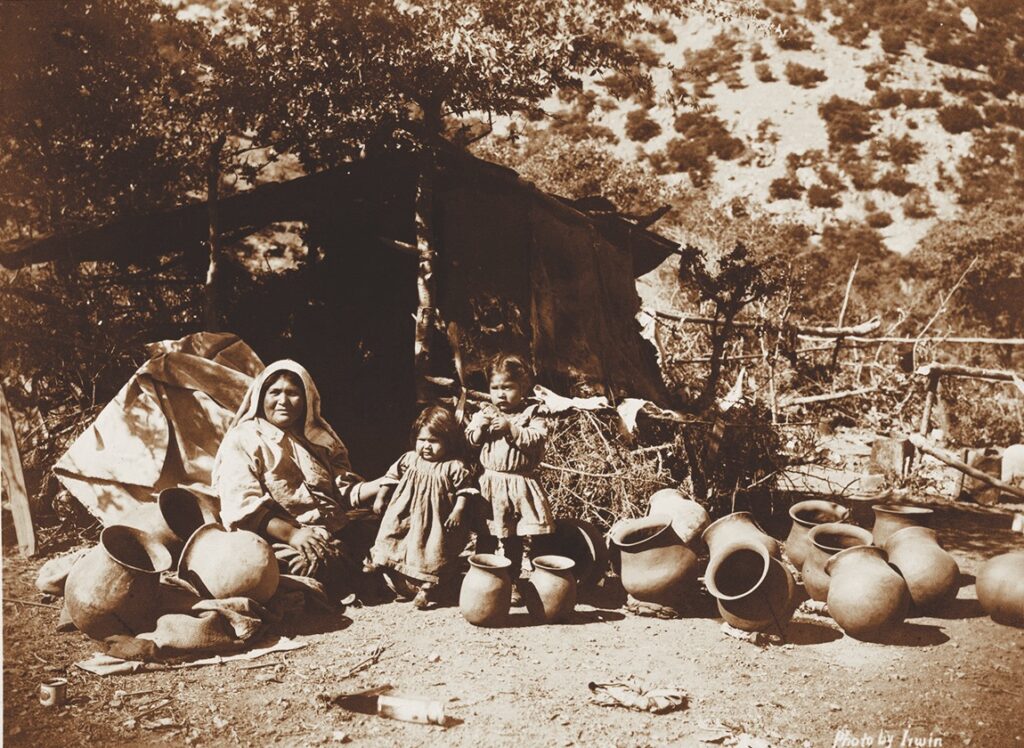 Best Western Bronze Foundry
Art Castings of Colorado, Loveland, CO
Founded in 1972, Art Castings is a major part of Loveland's thriving art community. The casting foundry is located in a 25,000-square-foot building and the extraordinarily large space allows artists crafting oversized monument bronzes and the Art Castings team to work inside year-round. Public tours are available by reservation only on Tuesdays and Thursdays at 9:30 a.m.
ArtCastings.com
Readers' Choice: Bronzesmith Fine Art Foundry & Gallery
Best Western Bronze Artist
Dustin Payne
The native New Mexican is known for his portrayal of Western history in bronze sculpture. With his traditional style, Payne encapsulates the feeling and detail of the Western way of life. Dustin was born into a rodeo and ranching family in southern New Mexico in 1981. Growing up as a third-generation sculptor in his family, he began learning the trade at an early age. Endless inspiration came from studying the great works of Remington and Russell, and he was influenced by the books and drawings of Will James.
DustinPayne.com
Readers' Choice: Herb Mignery
Best Classic Western Bronze Artist
George Phippen
Born in 1915 in Charles City, Iowa, George Phippen grew up cowboying in Kansas before he moved to Arizona. As one of the founders of Cowboy Artists of America, Phippen is well-known for both his paintings and his bronze sculptures of Western cowboy life. The Phippen Art Museum in Prescott, Arizona, is home to the greatest collection of the cowboy's artwork. 
PhippenArtMuseum.org
Readers' Choice: Arthur Putnam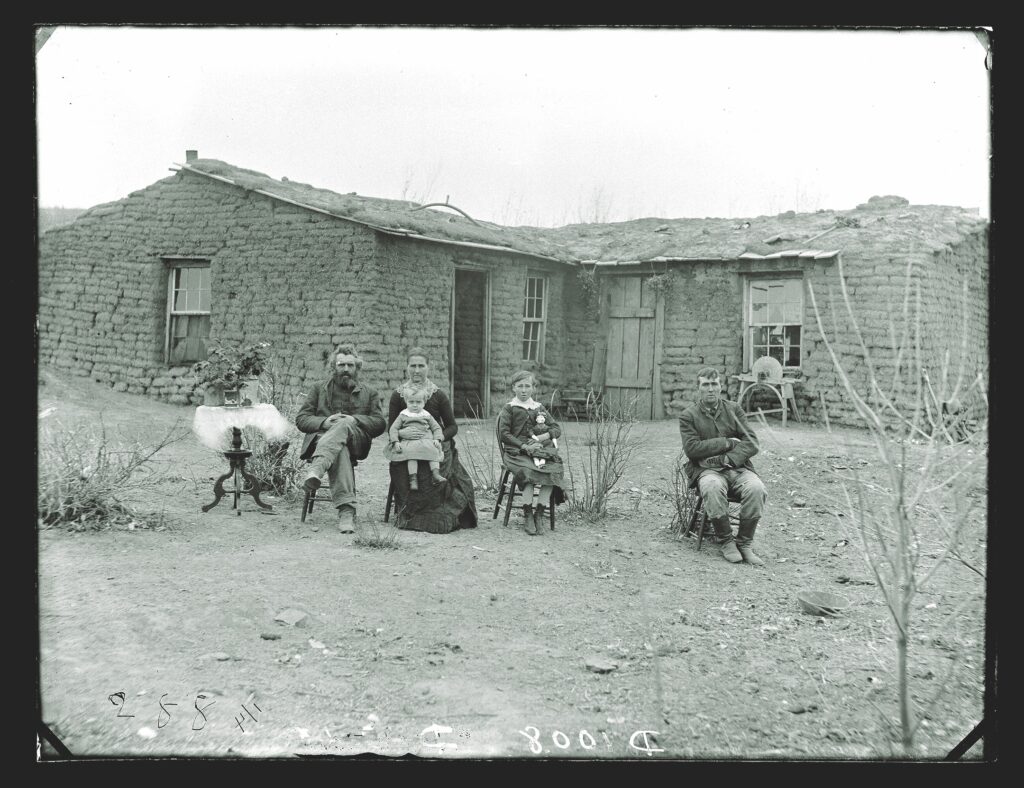 Best Western Museum
National Cowboy and Western Heritage Museum, Oklahoma City, OK
"Colter's Hell: Yellowstone Park at 150" is a special exhibit at the National Cowboy and Western Heritage Museum this year. It features art from the Cowboy Museum collection as well as items borrowed from other institutions, including the Gilcrease Museum. On National Root Beer Float Day (August 6), kids took over the museum for their own exploration of Yellowstone, looking for animals in the artwork during a scavenger hunt and seeing a geyser in action. Among the exhibits opening late this year and on into 2023 are "Looking into the Windows of the West," "Art of the Northwest Coast" and "Sombreros Texanas Bosses of the Plains: Cowboy Hats from the Permanent Collection."
NationalCowboyMuseum.org
Readers' Choice: Western Spirit, Scottsdale's Museum of the West, Scottsdale, AZ