1873 – Year of the Gun
2023 is a special year for several iconic Old West guns, as well as True West magazine, and Firearms Editor Phil Spangenberger.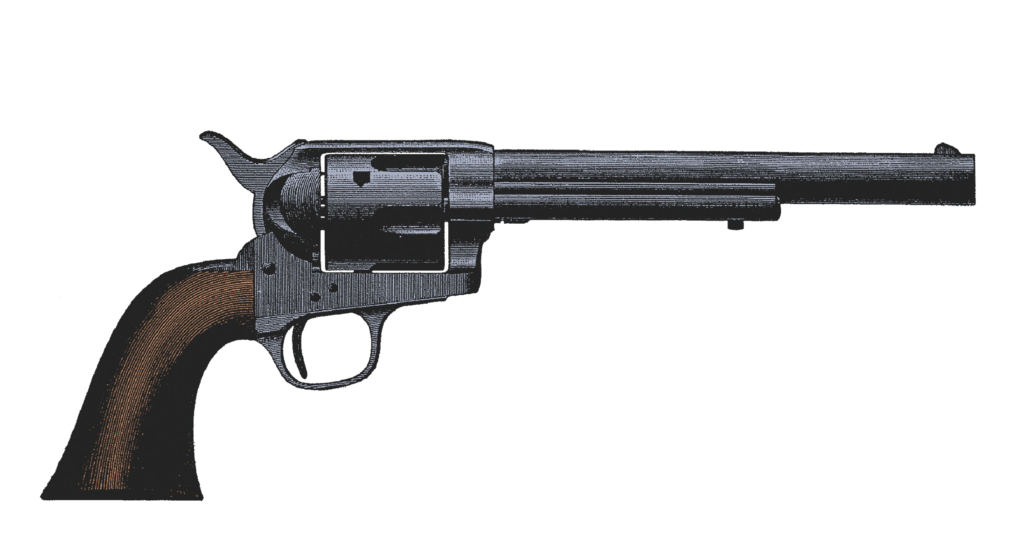 The year 1873 could easily be called "The Year of the Gun," since 150 years ago this year saw the introduction of several of the Old West's most iconic firearms and their ammunition. Now, in 2023, a century and a half later, this armament still holds great appeal to scores of firearms enthusiasts.
As most True West readers are undoubtedly aware, 1873 saw the debut of the famed Colt Single Action Army revolver, along with its most popular cartridge, the .45 Colt. Also during this year, production of Colt's entire series of percussion revolvers ended, and Winchester brought out their first centerfire, iron-framed 1873 lever action rifle. Chambered in .44Winchester Central Fire caliber (.44 WCF), better known as the .44-40, both firearms became symbols of the Wild West. Not to be outdone, the U.S. government's Springfield Armory previewed the 1873 "Trapdoor" rifle and carbine in its then latest chambering—the .45-70 Govern-ment—the gun and cartridge of the Indian-fighting soldier. Too, it is believed that the popular Merwin, Hulbert & Co. revolvers also began production around this time. As famous as these firearms were and still are, in the past 150 years, each arm's ammo has become sporting favorites, earning solid reputations in their own right.
The .45 Colt, the most powerful commercial handgun cartridge until the .357 Magnum was introduced in 1935, became one of the most popular revolver rounds of the era. Today it's a popular handgun cartridge with big-bore revolver enthusiasts, due to its accuracy, knockdown and stopping power, and the diversity it offers in reloading for custom handguns. 
The .44-40 cartridge quickly gained popularity in the Wild West when companies like Colt, Remington, Smith & Wesson and others began chambering their six guns in that round. This move gave frontiersmen the ability to fire the same cartridge in their rifle and handgun. In modern times, many replica lever guns are chambered with this frontier favorite.
The saying "Old soldiers never die" certainly rings true with the .45-70 Govt. cartridge. Used as the standard load for the U.S. military from 1873 to 1892, this powerful cartridge was also popular with sporting single-shot and repeating rifles of the Wild West, including the 1874 Sharps, Winchester Model 1886, Marlin's 1881, Remington's rolling block rifles and more. The .45-70, in its various beefed-up smokeless powder loadings has become a favorite short-range hunting round, boasting the power to take everything from deer to grizzly bears in North America and many species in Africa—including Cape buffalo.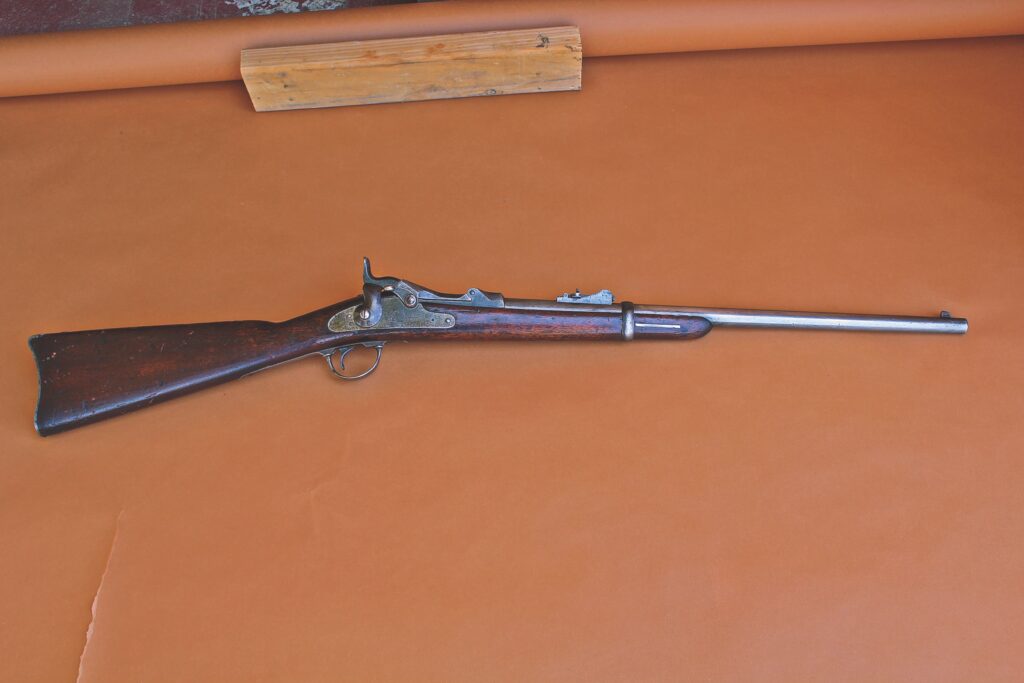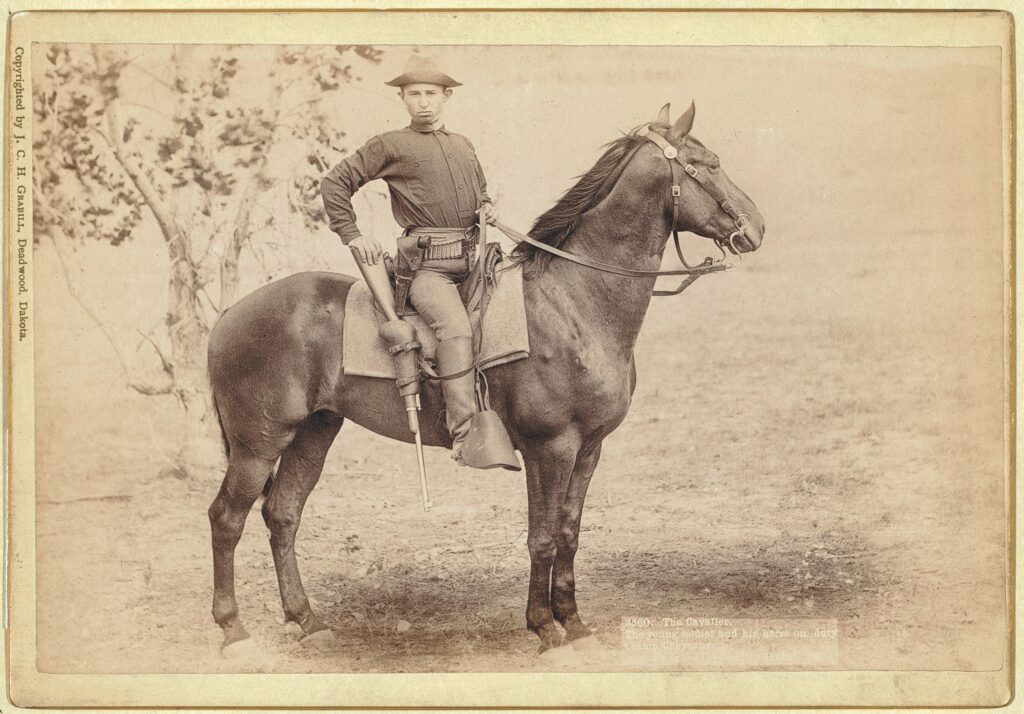 The year 2023 also holds special meaning in other ways to True West's staff and our readers. This year marks our 70th anniversary of publishing—without interruption—articles about the Old West, the current West, and its history, people, places, celebrations and unique culture known and often emulated around the world. For nearly three quarters of a century and spanning two of them—1953-2023—True West has brought the flavor and undeniable facts about the American West's colorful past and present to our readers.
Like these iconic guns and their famous cartridges, True West has been woven into the fabric of the living legacy of the American frontier. It's the magazine most turned to when Wild West enthusiasts (or should I say True West maniacs) want to know what happened in the "wild and woolly days," and what is happening in today's West. 
On a more personal note, yours truly is celebrating 20 years as the Firearms editor for True West, a record I'm very proud of. I've thoroughly enjoyed offering my writings since 2003, and have made many new friends through my association with True West. Ironically, it is also my 50th anniversary as a professional gun writer, having started with Guns & Ammo Magazine in 1973, serving as their "Black Powder" and "Gunsmoke" editor during my tenure there. 
It's been an interesting and fun ride, and we plan on keeping our cinch tight for the coming Western adventures and True West moments. Saddle up and let's keep hitting the trail together!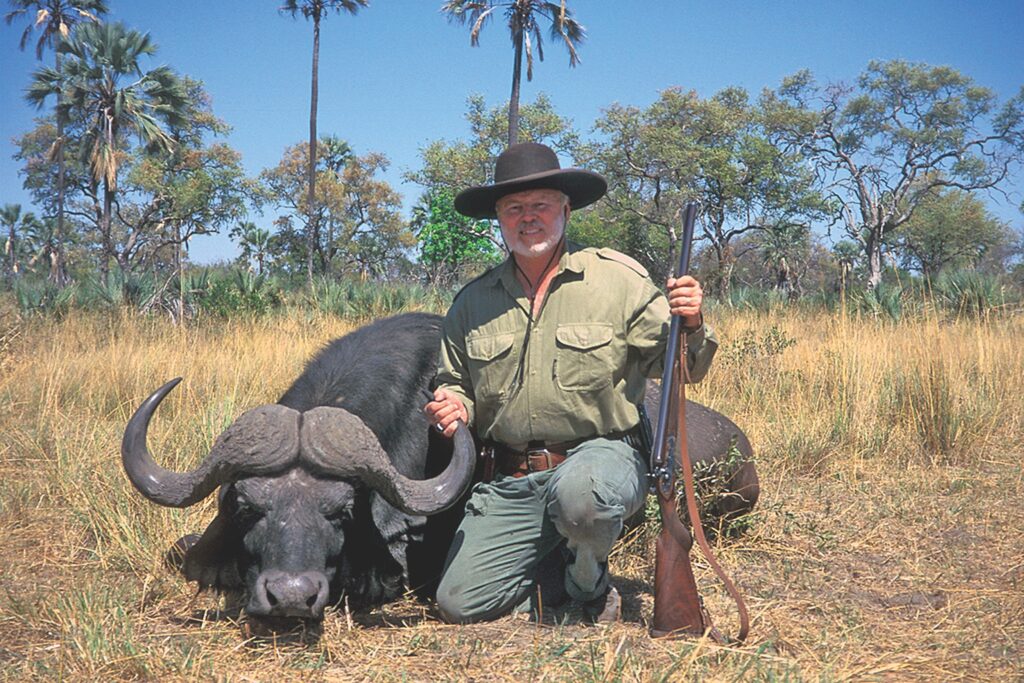 Best Gunleather Artisan
Old West Reproductions, Florence, MT
For the second year in a row, True West honors Rick Bachman and Old West Reproductions for his world-class leather craftmanship. He has been handcrafting authentic museum-quality, Western-styled gunleather and other cowboy gear, like cuffs, spur leathers, saddle pockets, saddle scabbards and more for over 32 years. In our opinion, Bachman's work is among the finest reproductions ever offered anywhere.
OldWestReproductions.com
Readers' Choice: John Bianchi Frontier Gunleather, Rancho Mirage, CA
Best Firearm Engraver/Firearm Restoration
Turnbull Restoration, Bloomfield, NY
For over 37 years, Turnbull Restoration Co., Inc., has been the nation's leader in restoration and custom upgrades on vintage handguns, rifles and shotguns. True West's editors and industry leaders recognize Turnbull as the go-to company for restoration, period-correct metal finishes and custom reproductions.
TurnbullRestoration.com
Readers' Choice: E.M.F. Company, Santa Ana, CA
Best Cowboy Action Pistol
Colt Single Action .45 Army Revolver 
In commemoration of the iconic Colt SAA revolver's 150th anniversary, True West's editors honor it as the best—and most famous—handgun in the history of the United States. Historians to working cowboys, Old West firearm fans to Western stars think the Colt .45 is still the most essential Old West firearm to own and carry. The Colt Single Action .45 Army Revolver is truly one of the greatest and most recognized American icons known worldwide.
Colt.com
Readers' Choice: Taylor's & Company 1860 Army Black Powder Revolver
Best Cowboy Action Rifle
Cimarron Firearms 1860 Iron Framed Henry .44 WCF
Cimarron's replica is truly remarkable. The richly colored, case-hardened steel-framed Henry is fitted with the standard 24-inch octagon barrel, in either .44-40 or .45 Colt caliber. The iron framed model with a walnut stock also sports a blued butt plate and a color case hardened trigger, hammer and lever. Cimarron's Iron Frame Henry replica is authentic in every detail and is recognized as one of the straightest shooting repeaters available on the market today.
Cimarron-Firearms.com
Readers' Choice: Uberti 1873 Limited Edition Rifle Deluxe
Best Action Shotgun
EMF Company Hartford SxS Shotgun
EMF has manufactured a classic with its popular, 12-gauge Hartford SxS Shotgun. The side-by-side shotgun with its 20-inch barrels   can be easily opened with one hand, allowing for very fast loading and extraction of shells. The walnut pistol grip stock is checkered. Both hunters and performers in Cowboy Action Shooting events enjoy using the Hartford SxS Shotgun.
EMF-Company.com
Readers' Choice: Cimarron Firearms 1878 Coach Gun
Best Single Shot Rifle
Shiloh Sharps 1874 Quigley, Big Timber, MT
The Sharps was the first choice of the frontier buffalo hunter, and Shiloh Sharps continues that tradition of top-quality arms. The 34-inch, octagon-barreled, .45-70 or .45-110 1874 Quigley is a modern-day favorite with hunters, target shooters and collectors. The 1874 comes with a military buttstock, patch box, standard grade wood, a pewter tip, Hartford collar, double set triggers, semi-buckhorn rear sight, midrange Vernier tang sight and a #111 globe aperture front sight. Additional custom features are available.
ShilohRifle.com
Readers' Choice: Uberti 1885 High Wall Rifle .45-70
Best Firearm Kit Gun
The Hawken Shop Hawken Rifle Kit
For the second year in a row, True West's editors honor The Hawken Shop's Hawken Rifle Kit as the Best in the West. The most famous of Plains rifles, the Hawken was the favorite of mountain men Jedediah Smith, Kit Carson, Jim Bridger and others. Craft your own rifle from the Hawken Shop's Hawken Kit. It's 95 percent finished and requires minimal hand tools and patience for the final fitting.
TheHawkenShop.com
Readers' Choice: Dixie Gun Works Dixie Pietta 1858 Remington Texas Revolver Kit
Best Commemorative Rifle
Golden Boy "Silver Anniversary" Edition .22 S/L/LR
To celebrate 25 years of Guns For Great Causes, Henry Repeating Arms is proud to present the Golden Boy "Silver Anniversary" Edition. This rifle is all about giving back to the foundations and organizations that Henry proudly supports, and 100 percent of the proceeds are being donated for a total of $1 million. These 1-of-1,000 rifles feature a blued steel octagon barrel, hardware nickel-plated receiver cover, barrel band, buttplate and inlaid medallion. Each rifle has the words "Silver Anniversary 1-of-1,000" engraved and silver-filled on the upper tang and a unique serial number range. The Golden Boy "Silver Anniversary" Edition can only be purchased directly from Henry Repeating Arms.
HenryUSA.com
Readers' Choice: 1876 Centennial "Tom Horn" Signature Rifle (Cimarron Firearms, Fredericksburg, TX)